Year In Review – Our Top Projects of 2018
It's become a tradition for me to look back at my year of DIY projects and share them in an annual Year In Review post. Some years I'm surprised at how much I accomplished and some years I look back feeling like I thought I did SO much more. Either way, today I'm rounding the projects you guys liked best and a few of my favorites.
In January I did a minor bathroom makeover as part of the $100 Room Challenge. You guys LOVED how I easily updated my outdated tiles with these floor stickers! This remained my most popular project for the whole year!
My biggest achievement of the year also happened to be in January, when I appeared on the Rachael Ray show. I'm pretty introverted, so that was an especially big deal for me.
Moving into February, I put together a cute Valentine's Day mantel, showed you how to paint grout, and reupholstered a set of vintage chairs I found at my favorite antique store.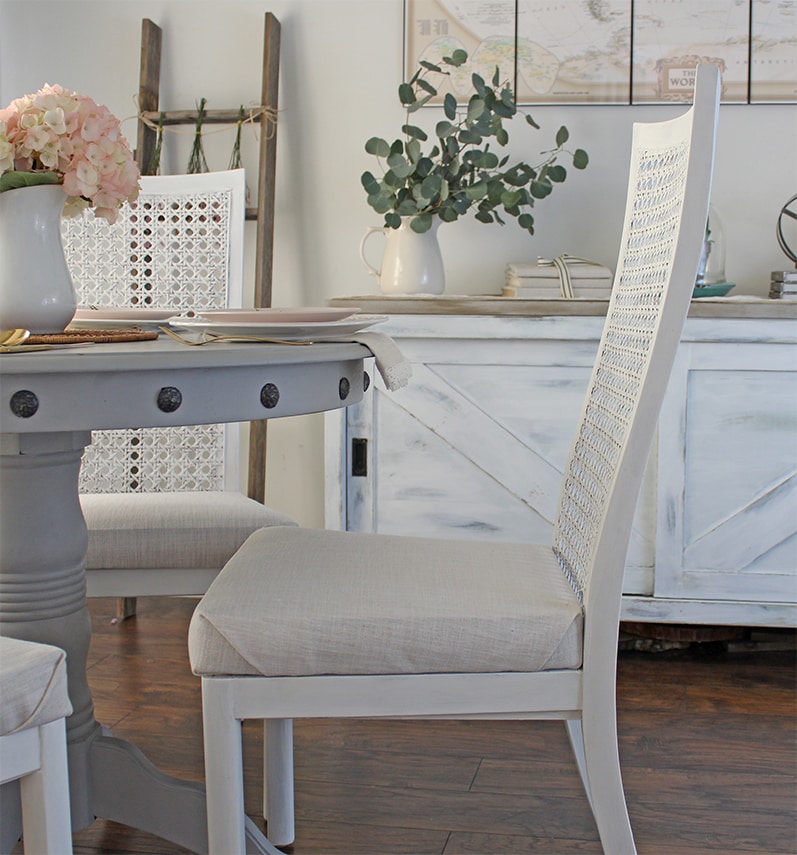 When we redid our kitchen in 2016 one thing we did that made a huge difference was extending our cabinets to the ceiling. After getting a lot of questions on that, I finally shared a post in March detailing how we did it.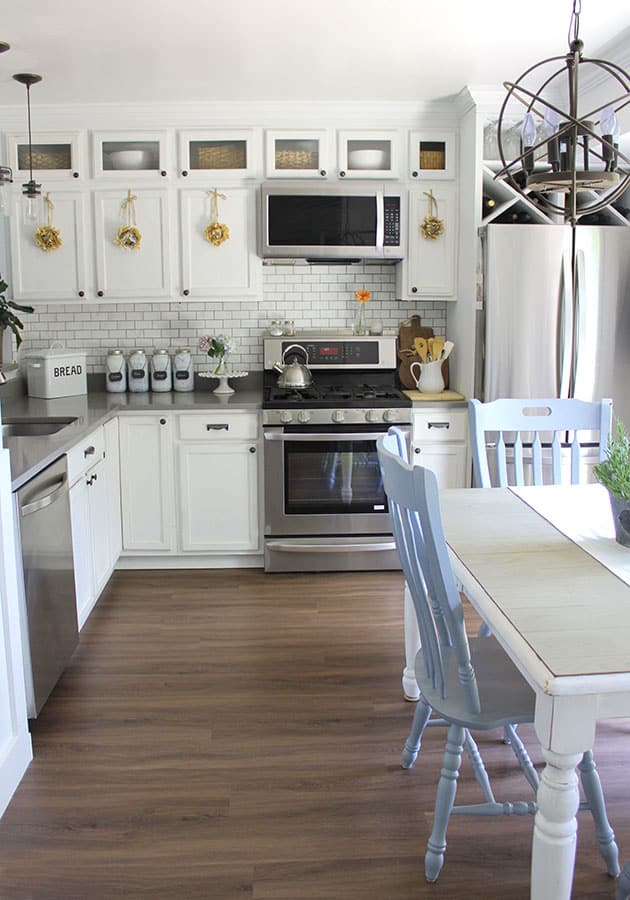 In April, I had another pinch-me moment when I got to meet and interview the Property Brothers. As far as projects that month, this armoire makeover was a popular one this year.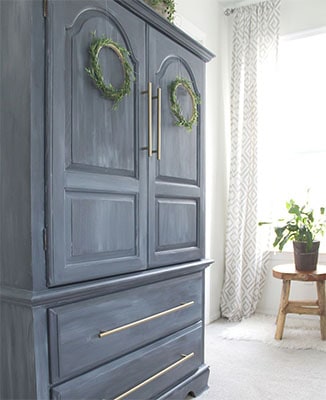 Once the weather started warming up in May, I took it outside with a few small projects. The DIY welcome sign I made for my porch was a perfect fit and these DIY herb pots were one of my favorite smaller projects last year. Sadly, my outdoor cats knocked two of them off my potting bench and broke them so I'm down to one.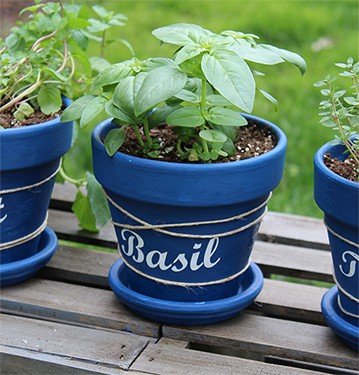 Stepping out of my comfort zone seemed to be a (unintentional) trend for me last year. In June, I hosted a make and take workshop at the Country Living Fair. I rented an old farmhouse (air bnb) to stay in while there that weekend. It was such a charming old house, I shared a tour of it here. In addition to that, I put out my first ever eBook, on How to Beat the High Cost of Decorating!
Also on the list for June was helping out my friend by updated her countertops. We painted them to look like granite and we were both happy with the results. They're holding up great by the way!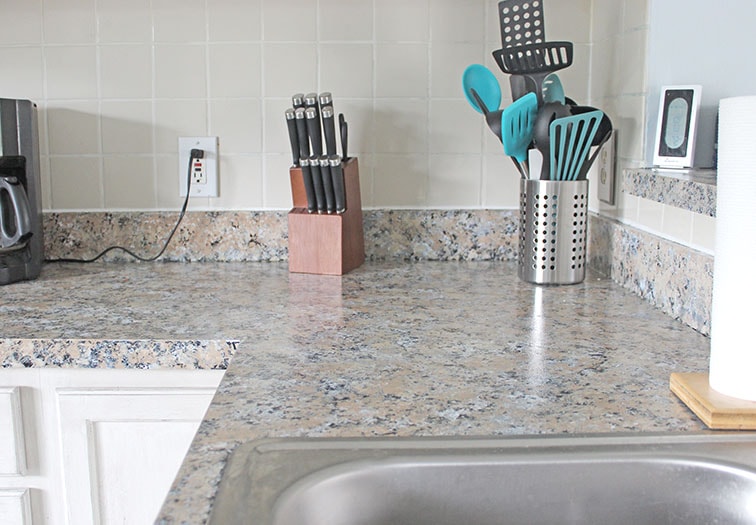 With all that going on the first half of the year, you'd never know we were also working on a larger project at my house. We had ripped up all the downstairs floors and replaced them with more unifying, vinyl plank floors like we used in my daughter's room. This project was my main house goal of the year, so that was a huge one for me personally. My husband also did an amazing job of adding board and batten in the living room and kitchen.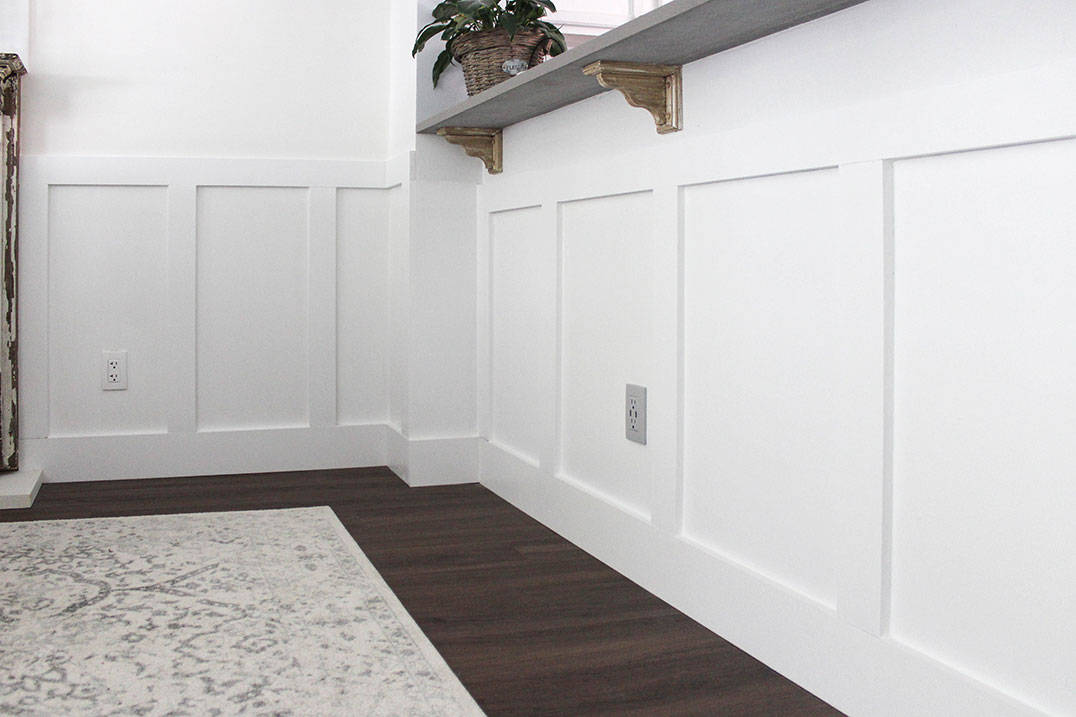 In August, we took a break from major DIYs, so I was thrilled when my interior designer friend, Alyson let me share an amazing project she had just finished up. She completely transformed an old barn into a beautiful living space for one of her clients!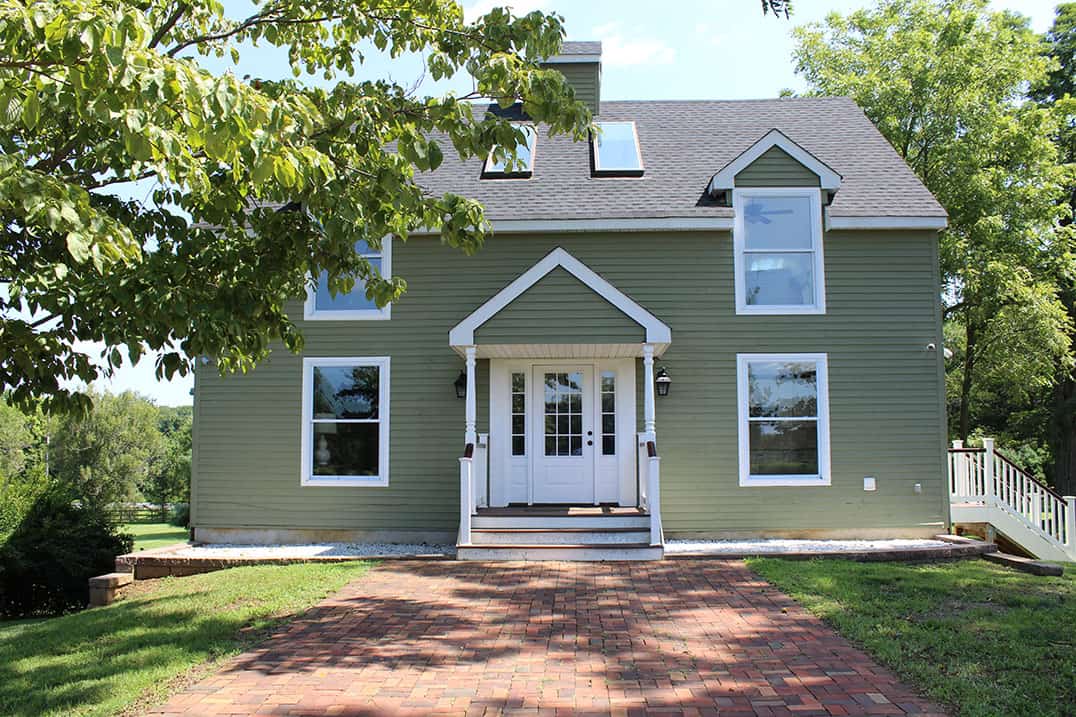 Once summer was over, I turned to all things fall. While still giving my husband a break at our house, I started working on transforming my niece's living room. It was in desperate need of refreshing, and the results of that makeover were like a breath of fresh air! You can see the before and after living room makeover here.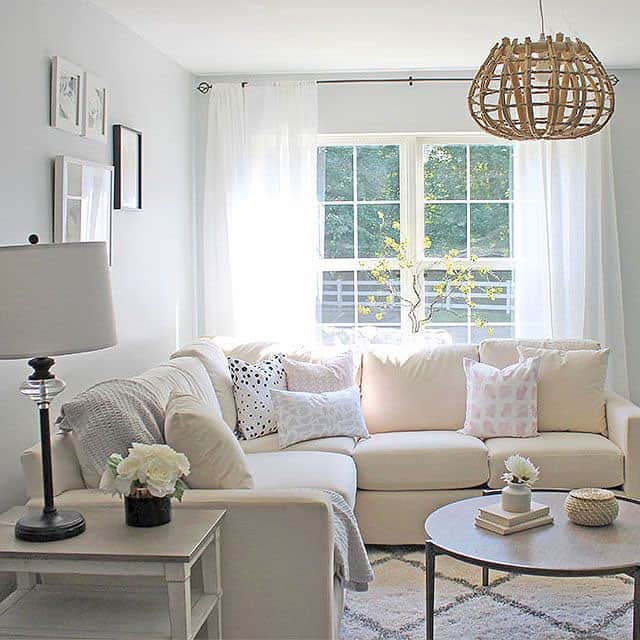 It's safe to say I really enjoy finding ways to make over a space on a budget, which led to me to try out a new Shiplap kit from Giani granite. I painted a shiplap accent wall in my bedroom. Looking at it, you would never believe it is painted!
Also in October, I continued stepping out of my comfort zone and flew to Minnesota to take part in a design challenge!
DIY and design are always better with friends, so in November I teamed up with my friend Alyson again. We had a fun day styling and decorating a fall harvest table setting on her front porch. Back at my house, we did one more small project, which was switching out all the doorknobs throughout the house. That, by far, is one of the smallest changes around here that I love the most. The doorknobs made a huge difference!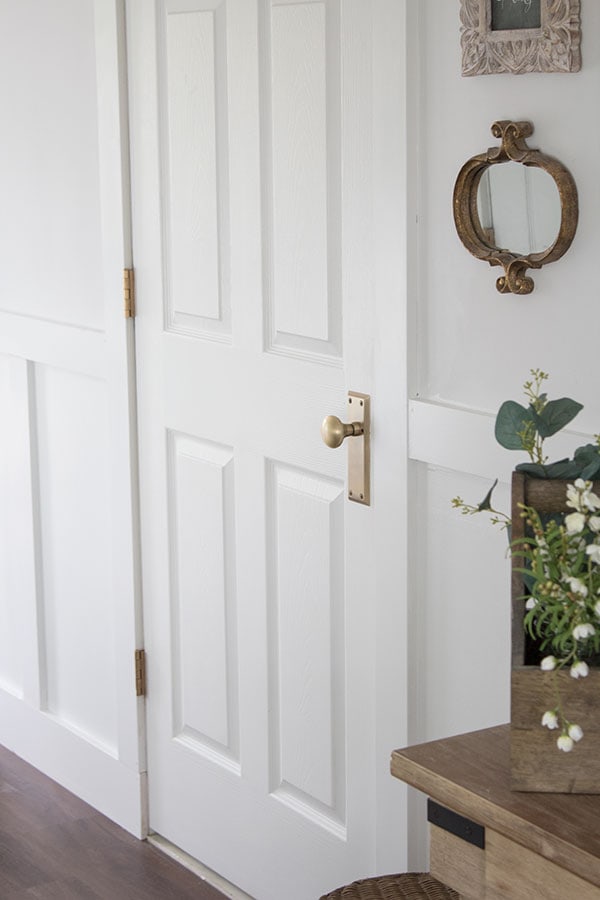 For the month of December, I slowed way down! I needed some rest after such a busy year (though I really never get tired of DIY and decorating!), so I kept the holiday decor to a minimum with my simple Christmas home tour, these cute little DIY French Script ornaments and New Year's Eve decorating ideas.
Whew! Looking back at the year in review, I  accomplished more than I thought! I'm already planning a few things for 2019. Do you have any house goals set for next year?
Wishing you all the happiest of New Year's!
Pin it for later: