Fall Harvest Table Setting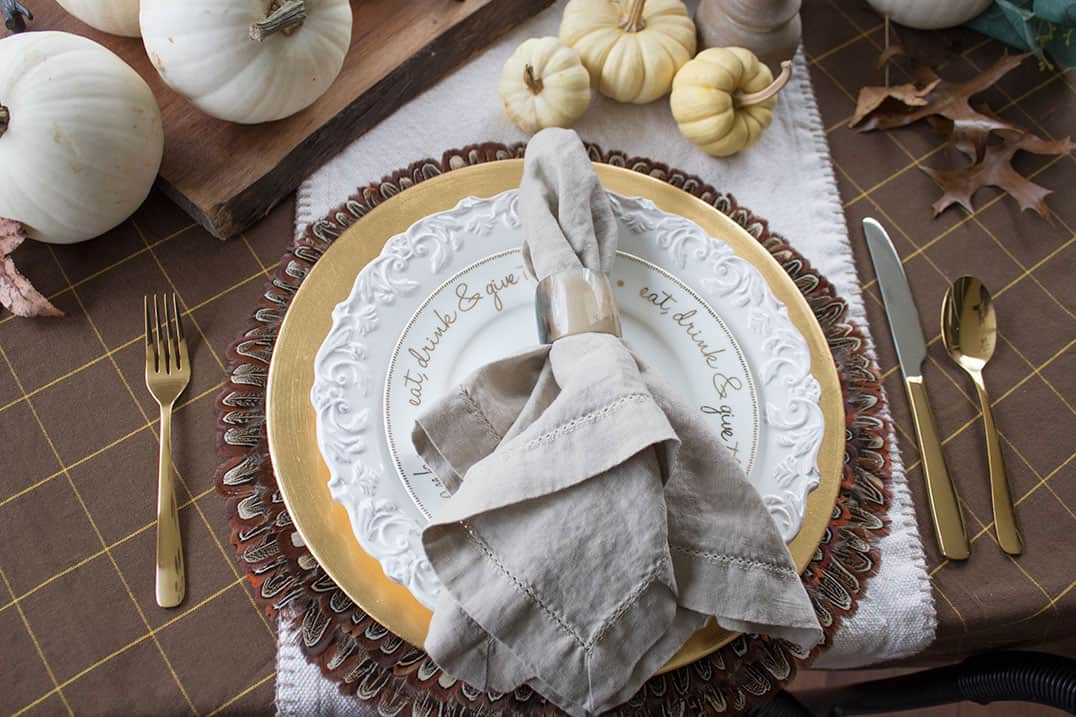 I've been bouncing back and forth between Thanksgiving and Christmas over here. I assume that is normal for everyone this time of year. We all like to get a jump on what's ahead, but today I want to slow down for a minute and share my fall harvest table with you guys. The great thing about this table setting is how ridiculously easy it is to recreate if you desire to.
First I have to thank my friend and design-partner-in-crime, Alyson of Inspirational Interior Designs,  for letting me set up a photo shoot on her beautiful front porch. I've always loved this porch and every time I knock on her door, I imagine setting up a beautiful table display here so it was fun to finally do it!
My goal for the holidays this year is to keep it simple. I kind of like that approach to life in general, things often feel so over-complicated. So when I discovered a company called Table Terrain*, I knew I had to share it with you guys.
Their motto is "the tablescape made easy", and it truly is. The offer complete tablescape kits to make setting the table effortless.
The kit I'm showing today is the Legends of the Fall package. It comes with the tablecloth, pheasant placemats, linen napkins, napkins rings and a boxed set of 28 candles in assorted sizes and styles.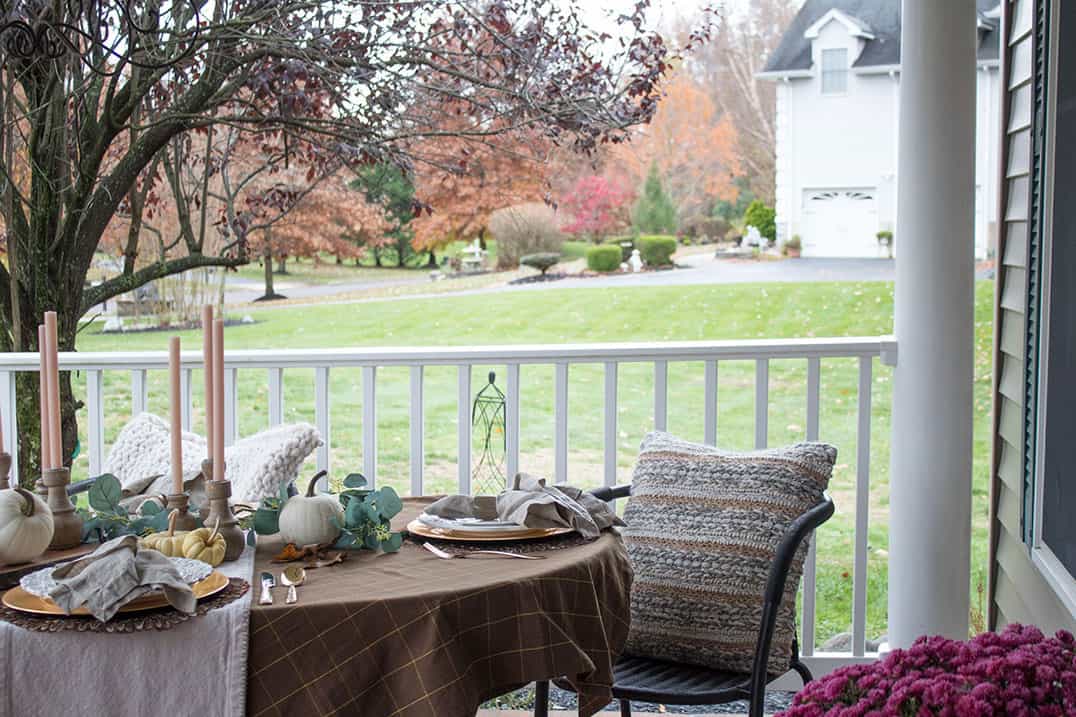 There are several fall kits to choose from, some offer different tablecloths and some offer different napkins so you can choose which color scheme best fits your style. Since I was planning a fall harvest theme, I stuck to browns and tans.
You can also browse for other table decorations on their site which includes everything from planters to candelabras. I really love these gold spice dishes. Be sure to check out their Summer tablescape kits and accessories as well as the winter kit for future reference while you're there.
I decorated the center of my table with white pumpkins and candles and a few leaves (sort of similar to this fall centerpiece I shared a few years ago) in keeping with my simple fall harvest theme. Table Terrain also offers Summer tablescape kits and accessories.
Isn't that pretty? Simple can be beautiful!
*This post was in partnership with Table Terrain, all opinions are my own. You can read my full disclosure here.