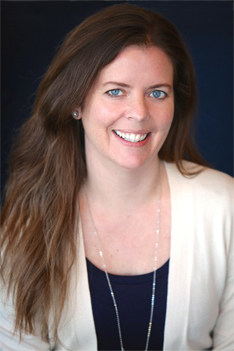 Do you love all the beautiful homes you see online and on TV, but don't have a big budget or a handyman at your disposal?  Power tools not for you?  Afraid to invest money in your home and make a mistake?  Would your husband rather relax on the weekends rather than tackle home projects?  If so, you've come to the right place!  Here, I will show you how you can have that beautiful home even when you don't have a crew to help or when you're working with a shoestring budget!
About Me:
My name is Roxanne and I live in  a small builder grade house in NJ with my reluctant DIY husband and our two daughters.  I have  completed a course in interior design through the New York Institute of Art and Design.  I followed that up with another course in Home Staging.  Now that I'm armed with interior design knowledge, I am sharing all that I learned with you here on the blog!  I am slowly transforming our cookie cutter house into a home, on a budget and I'm sharing all of my tips and tricks along the way.  It's time to wake up your space!
Projects:
You probably want to see some projects I have done.  Here are some of my favorites so far.   I transformed sliding mirrored closet doors from drab to fab, see how I did it here.
Another favorite of mine is my Knock-Off Orb Chandelier. The store bought one was so expensive, I had to get creative and make my own.  And I did it for a total cost of $27!
One big project we tackled was turning our 1-car garage into a family room.  We really needed to gain some square footage as our girls were getting a little older and moving wasn't an option.  See how we did it here and the updates here.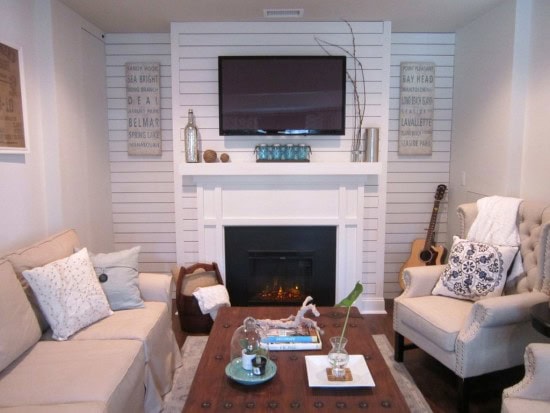 Design Tips and Tricks:
If you want to get started right away with some tips and tricks I've shared don't miss these posts.  First is 11 Ways to Beat the High Cost of Decorating.
Another is 9-No Fail Interior Design Tips and Tricks.
 Design Services
If  you live in the NJ/Tri-State area and are in need of design services or home staging, you can find me, along with my design partner Alyson, at Inspirational Interior Designs.
Stay Connected:
You can see many more projects and design advice in my project gallery.  You can also follow me on Pinterest, Facebook, Twitter, Bloglovin', or Instagram to keep inspired!  The best way to keep informed and to not miss a thing is to subscribe to our email list via the tab at the top of the page.  I also love feedback, you can contact me here!
Pleasant words are as an honeycomb, sweet to the soul, and health to the bones.
~Proverbs 16:24