I learned something a few weeks ago that I want to share with you. It started with an invite from Morton Salt* to attend a media event they were hosting at the Vauxhall Home Depot here in NJ. They are on a mission to bring awareness to NJ residents about the effects of hard water in the home. I've never thought much about hard water, and to be honest I didn't know that NJ has some of the hardest water in the country.
I also learned is that having hard water can cause damage to your pipes and appliances, it leaves spots on your dishes and shower doors, causes your laundry to feel rough, dry skin, and worst of all – dry hair.
The event was really fun! I arrived at the Home Depot with my friend Deb from Seeking Lavender Lane and we were immediately welcomed by the Morton Salt reps. Shortly after, The Cousins (John and Anthony) arrived and we had breakfast together prior to the event.
The Cousins were really fun, cool guys! They are both from NJ as well. They were asked if they ever fight, and they said they truly don't. It was obvious that they have an amazing rapport. When asked about succeeding in business Anthony said "Never turn down an invitation, you never know where it will lead. I thought that was really good advice! After our Q & A with the cousins and the Morton reps, we had some photos taken together.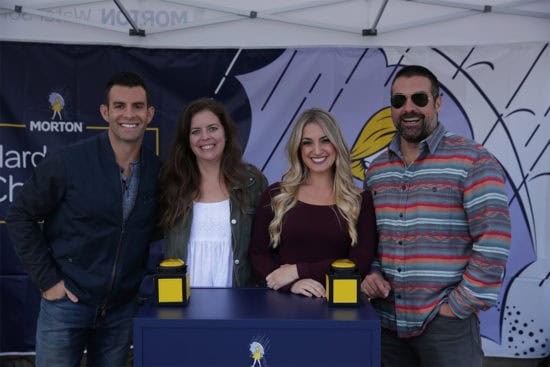 John, me, Deb & Anthony
Deb and I were starting to feel like a little like celebrities ourselves at this point, lol. After photos, it was time for the #HardWaterChallenge which was set up like a game show, similar to Family Feud. Deb and I played round 1 with The Cousins and had a blast! I must say Morton Salt did an outstanding job organizing this event.
They were giving away test strips at the event for attendees to take home and test the hardness of their water. Since I do not yet have a water softener myself, I decided to check mine when I got home.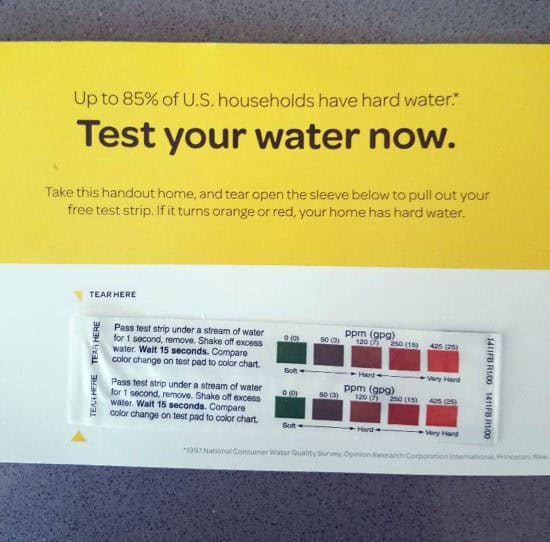 My results were what I expected, I definitely have hard water. That explains my excessive amount of crazy hair days!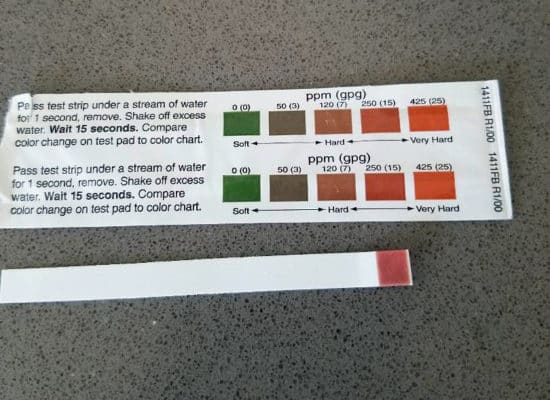 You can order a free water test strip here if you'd like to check your water. Water softeners are sold at Home Depot and once it's installed, all you need to do is add 2 bags of Morton Water Softener Salt every 2 months to continue to fight the effects of hard water. It's estimated that softening your water with Morton Water Softener Salt can save you up to $500 a year. It's an investment that pays for itself. The fact that it will help extend the life of your appliances is reason enough to have one. After our kitchen renovation, I know I want mine to last as long as possible.
Thank you again to Morton Salt for hosting this amazing event!
*This post was sponsored by Morton Salt all opinions are 100% my own. You can read my full disclosure here.