The Rachael Ray Show and Christmas in NY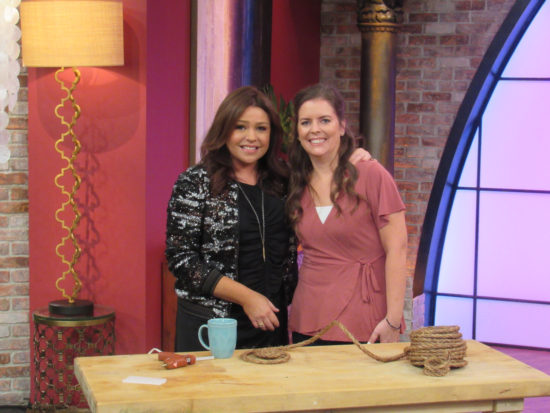 You guys! Guess who's going to be on The Rachael Ray show tomorrow?
I should start out by saying I'm pretty much the most camera shy person on the planet. However, I was so flattered when a producer from the show contacted me and invited me to be on that I couldn't say no! I stepped way outside my comfort zone for this one, and it was such an amazing experience.
We taped this several weeks ago, arriving bright and early to NYC on that day. We headed straight to the Rachael Ray studio, and were welcomed inside and brought to my very own green room.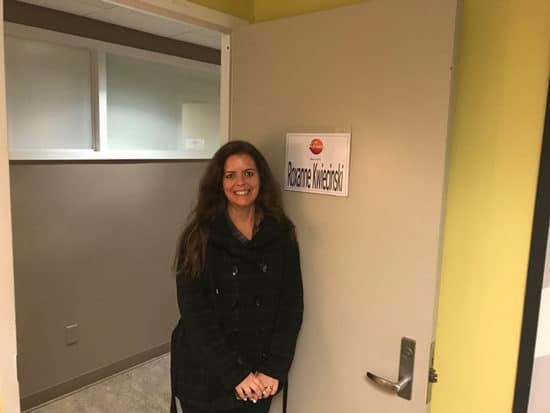 Honestly, from here it was all kind of a blur for me. I was prepped for my segment by the sweet producer that I had been speaking to prior to arriving, and the next thing I knew I was on stage DIY'ing with Rachael herself! I showed her two different projects from my blog. One was a DIY Sisal Rug and the other was a DIY Capiz Shell chandelier.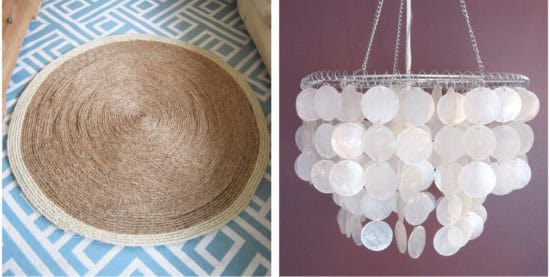 The question I was most asked after taping by my friends and family is "What is Rachael like in real life? "  I didn't have much interaction with her other than during the taping and a few minutes afterwards. But the vibe I got was just how she appears on TV, fun and cool. I'm sure the vibe she got from me was nervous wreck, lol. You can see it all for yourself tomorrow when it airs!
After taping, we explored NYC. We were lucky that it was  relativiely warm day so we made the most of it. First we ate lunch at a place called Harrington's. Food was great, and so was the decor. I loved the ceiling, it was pressed tin but it looked like rustic wood. I'll be filing that idea away for future reference.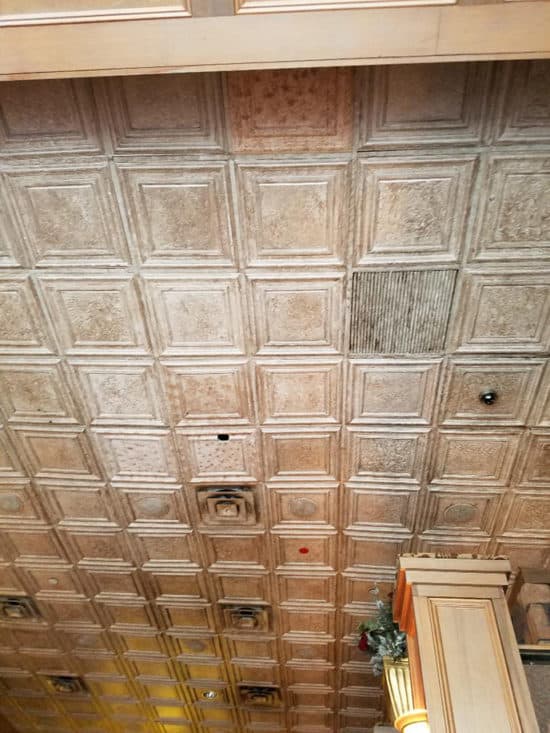 Then we walked over to Bryant Park. At Christmastime, they have pop up vendors throughout this area with an ice rink in the center. Not too far from there is Rockerfellar Center where we got to see the infamous tree.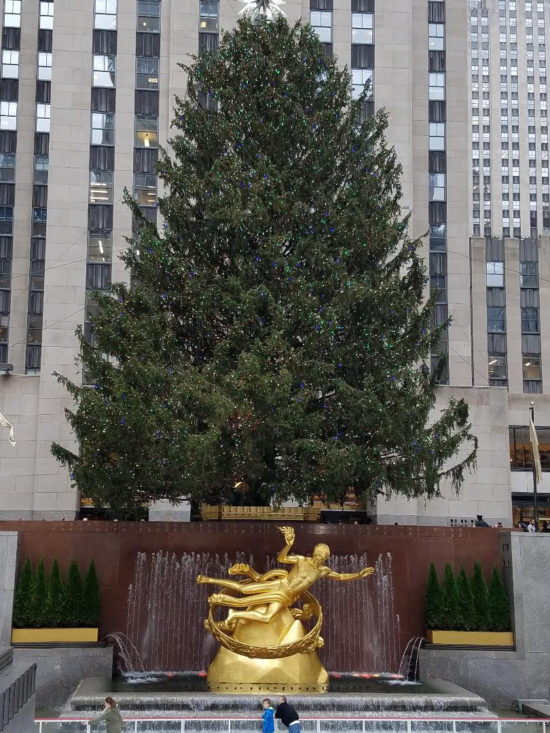 Across from that is a beautiful display of angels. My husband and I had our photo taken there. I'm sure that looks amazing at night when it's all lit up.
Right around the corner from that is St. Patrick's Cathedral. Looking at this amazing building, I could not get over the fact that it was built in 1878. It's unbelievable to me that they could build something this amazing without modern technology and tools.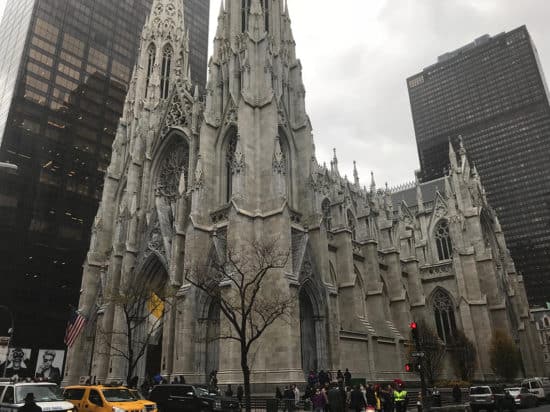 Inside was no less stunning. Imagine how long this must have taken back then.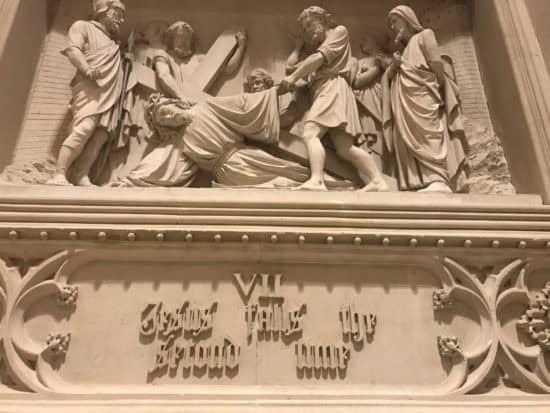 Look at these giant wood doors. I bet Joanna Gaines would love to have something like this in her warehouse!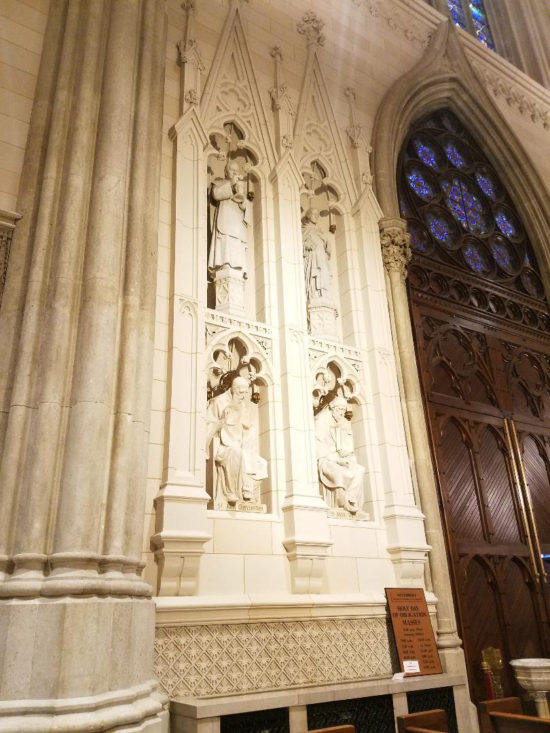 The ceiling, the columns, the marble flooring…every where I looked I was amazed.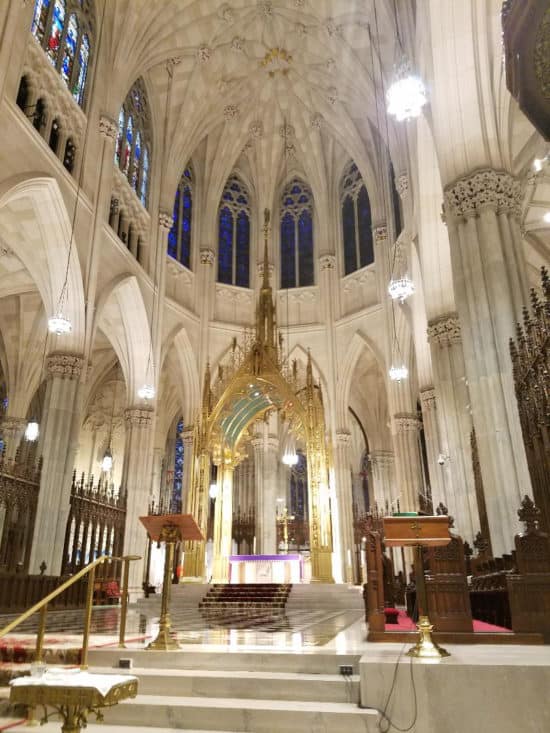 Lastly, they had this gorgeous nativity on display.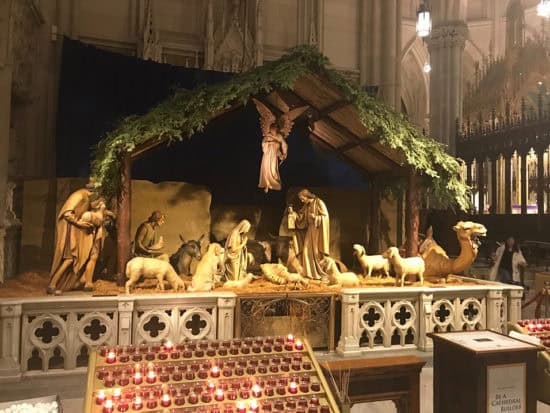 Christmas in NYC really is magical, especially if it kicks off with a stop by the Rachael Ray show!
Update: if you missed the show you can see the three clips of it here, here and here
.