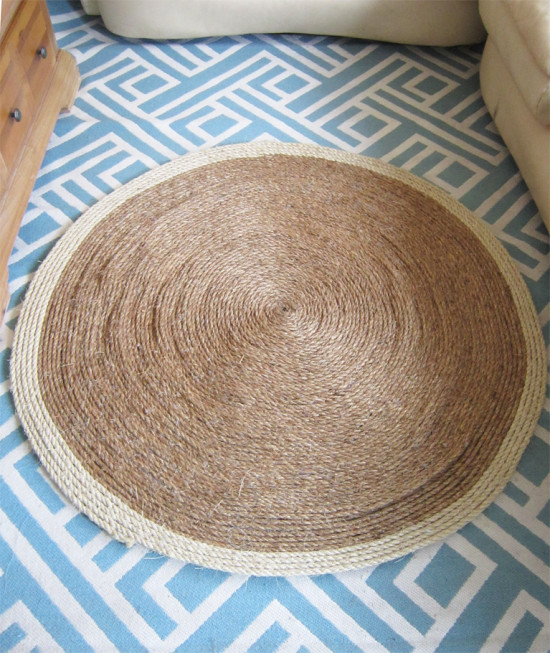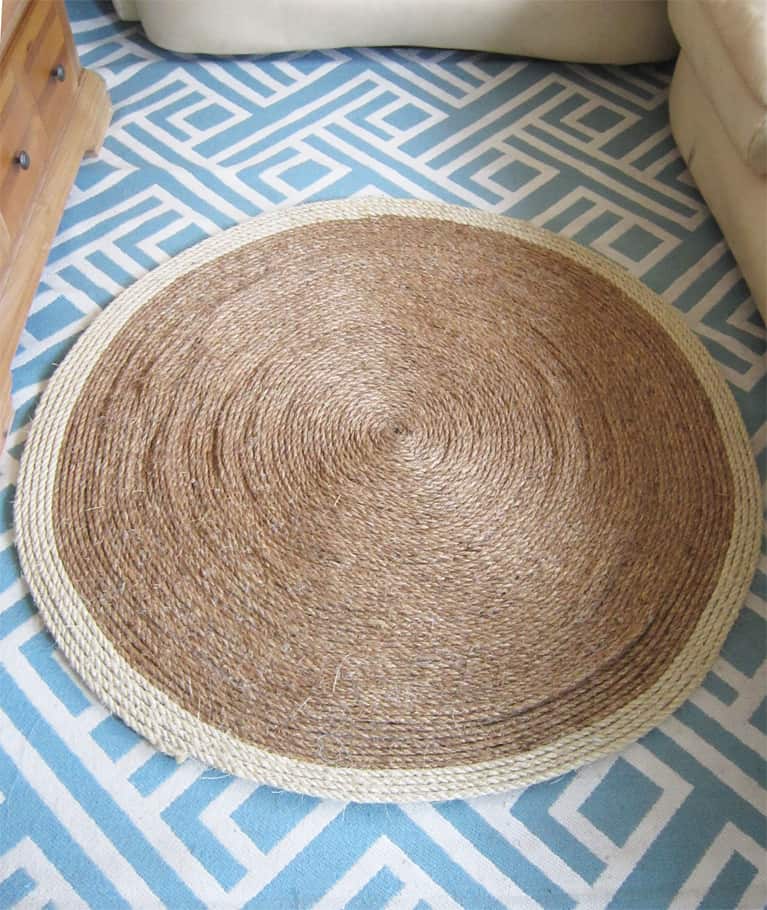 It's time for July's Home Depot Gift Challenge! Our chosen item this month is sisal and the gift recipient is your best friend.
I was so happy with these choices because I already had this DIY Sisal Rug project planned for my best friend's new place. That saved me a lot of time trying to come up with the idea.
My friend needed a round rug for her dining room, sisal was the perfect pick for her beachy decor. However, she's on a budget & I love coming up with cheap decorating ideas, so I decided I could make her a DIY Sisal Rug.
I headed to her house early one Friday & we went straight to Home Depot for the supplies. I had no idea how much sisal it would take to make a rug large enough for her table, they come in 50 ft rolls, so we figured 4 rolls (of the 3/8″ size*) should be plenty. We got one of the rolls in a lighter shade to use as trim. We also picked up silicone to hold the jute together.
Since this was really a 1-person job, my friend started painting another room in the house while I happily got to work on the rug. I started tightly winding the rope.
The silicone did not work out because it doesn't dry quickly enough so I switched to hot glue which worked perfectly.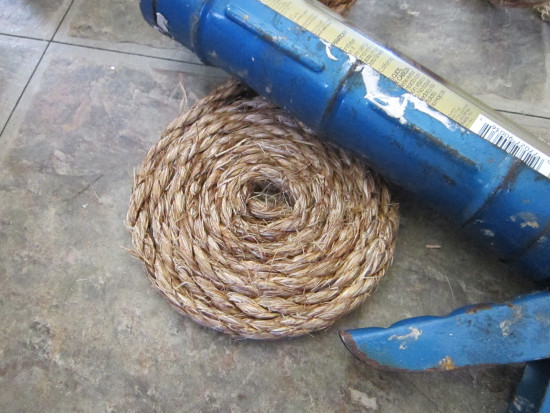 I just continued happily winding & gluing.
And winding and gluing…and winding and gluing. This was really a slow process. I had no idea it would take so long. My friend painted an entire room, 2 coats of paint plus one coat of primer and I was only half done with this rug.
After using the 3 rolls of natural sisal I realized we would need more, so we ran back to Home Depot for 3 more. By the time I was on the 5th or 6th  roll and about 6 hours in,  I had to call it a day before finishing.
I don't think this project would've been that bad if I had known how long it would take. Then I wouldn't have tried to complete it from start to finish in one day. If you can leave it aside somewhere and just add to it when you have some free time, it would be less tedious.
Another thing to note while making this is to keep pressing down on it after adding the hot glue, to keep it all level and flat. My friend ended up finishing the project in her spare time. I love the lighter sisal for the trim.
We also picked up some inexpensive rubber shelf liner to use as a backing, to keep it from sliding.
Home Depot also sells much larger sisal rope that would make the project go much quicker. However, I didn't want the rug to be so thick that the table would be elevated.
Although this was a bit tedious, and more expensive than I thought it would be, I do love how it came out. Our completed DIY Sisal Rug measures 45.5″ D, using 7 rolls of 50′ sisal rope.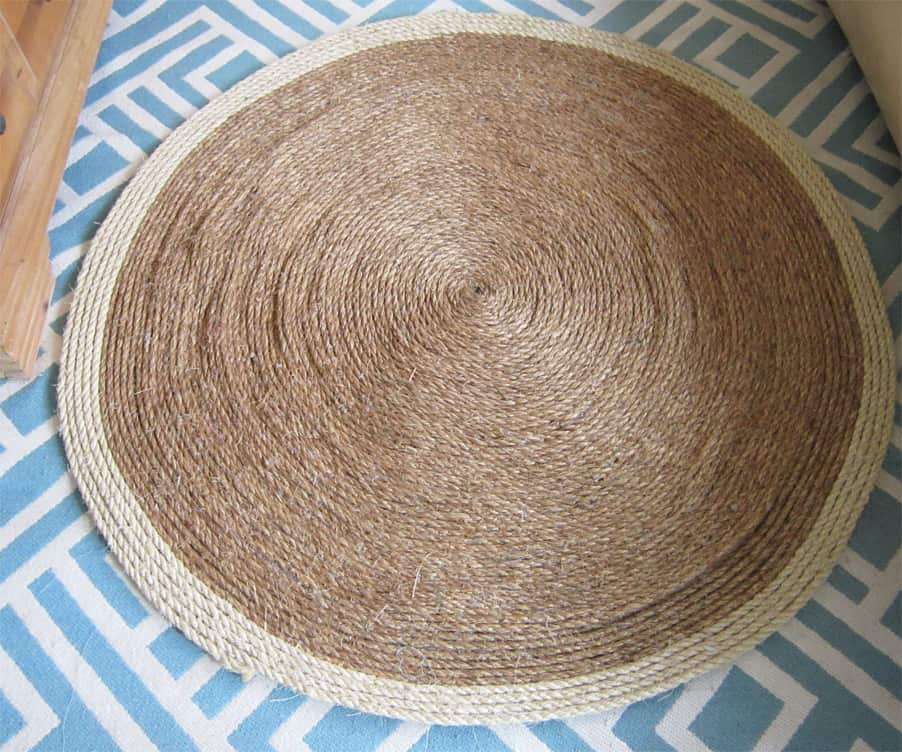 You could also use this sisal rope to create coasters or plate chargers!
Another idea that would be fun is to paint a pattern on jute rug!
Update: You can see clips of me demonstrating how to make this rug on the Rachael Ray show here!
Be sure to check out what my friends made with their sisal rope, they never disappoint with their creativity! You can also follow our Pinterest board here.
We are not associated with the Home Depot in any way.
*This post may contain affiliate links, you can read my full disclosure here.
---