13 Pretty Indoor Outdoor Rugs
Outdoor rugs have come a long way since the days of the faux-green-grass-style. Do you remember those or am I dating myself? Recently, I was searching for a doormat to put outside of my back door that leads into the yard. I was looking to get something larger than your typical doormat and something a little nicer than the average brown mat. Which led me to indoor-outdoor rugs options. I was really surprised at the selection of rugs for outdoors these days!
Even though they look pretty enough for indoors, most of these can just be hosed down to clean. Whether used on a porch, patio or deck they really make a great compliment to any outdoor space.
Our 13 Favorite Outdoor Rugs
This look-alike jute area rug would be the perfect starting point for creating an outdoor room.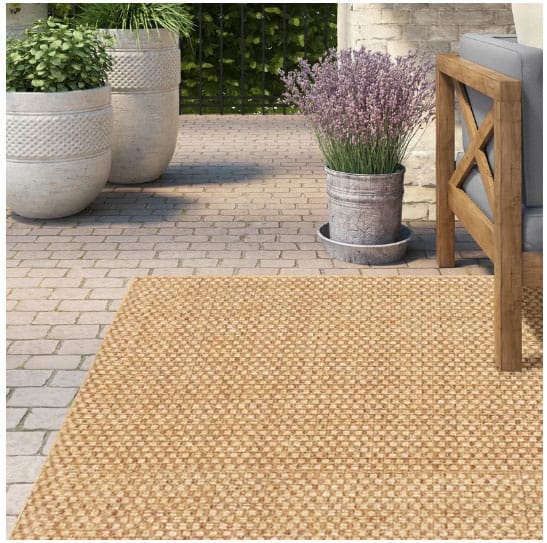 The black medallion rug here looks like an indoor rug but is made for outdoor use as well.
This pretty rug would make a nice neutral backdrop for your porch or patio.
Bold color more your style? Check out this red paisley rug.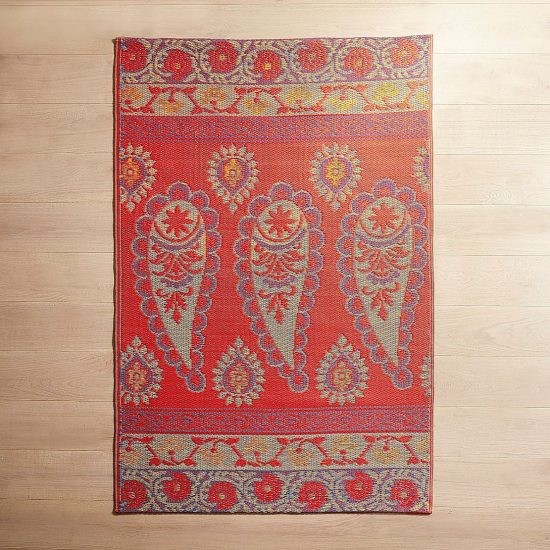 Another bold color choice is this Geo Diamond outdoor rug.
Stripes are a summer staple and we love the fringe detailing on this one!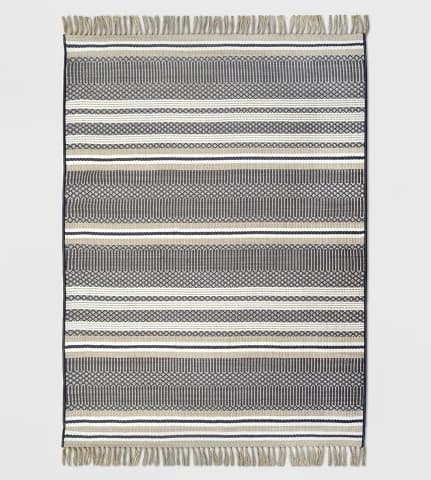 You can never go wrong with a subtle patterned natural rug.
Nothing says summer like blue and white stripes. This area rug with summery stripes would be a perfect addition to your coastal style decor.
This patterned rug in champagne and black is gorgeous all on its own.
I love the blue/gray color on this rug from Safavieh. It also comes in a rectangle shape and it's available in other colors, including natural. The beautiful texture on these outdoor rugs is an added bonus.
More classic stripes in gray .
Or go bold with a black and white striped area rug.
This diamond pattern is another classic design.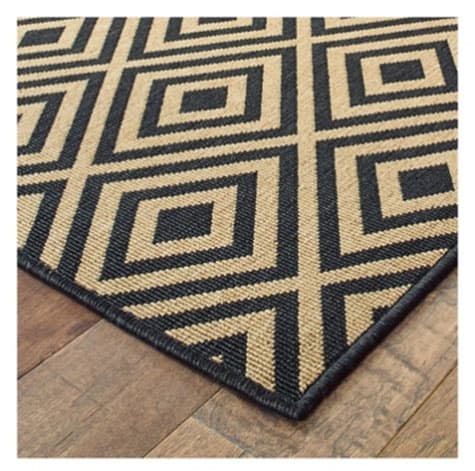 I also really love this diamond pattern rug.
Lastly, this pretty quatrefoil rug would make a great starting point for your porch or patio.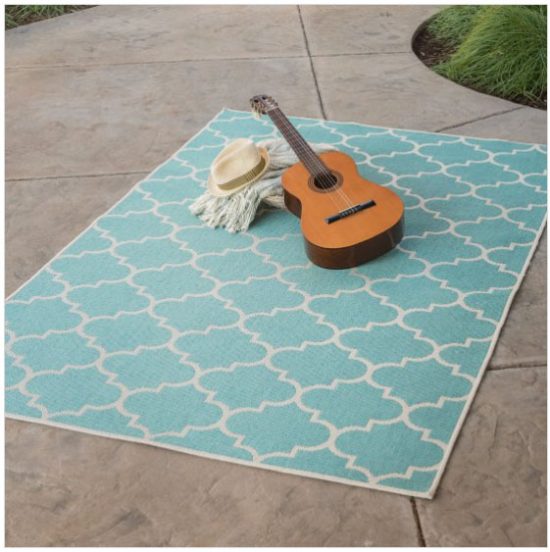 The choices are virtually endless when it comes to beautiful outdoor rugs, you can find SO many more options here. They made it easy to bring your indoor style outside. You can check out a pretty selection of patio lights to go with these rugs here!
*This post may contain affiliate links, you can read my full disclosure here.