The Steam Mop is the Best Cleaning Tool Ever!
Mopping the floors is one of the most dreaded house chores, wouldn't you agree? It's right up there with grocery shopping in my book. If you feel the same way, I have good news for you today. Recently I bought a steam mop and it's so awesome that I can now say mopping the floors isn't so bad anymore!
There are some good cleaning inventions out there, but the steam mop has to be the best one yet. I had first seen one of these at my sister-in-law's house over a year ago and I've wanted one ever since. No more messy mop or bucket, no more wringing out dirty water, and you don't need any type of chemical cleaners. You literally just fill it with water, turn it on, and off you go.
The one that I bought is from Sparkle and it comes with two machine washable pads for the bottom, so there's no need to buy any kind of additional products for it.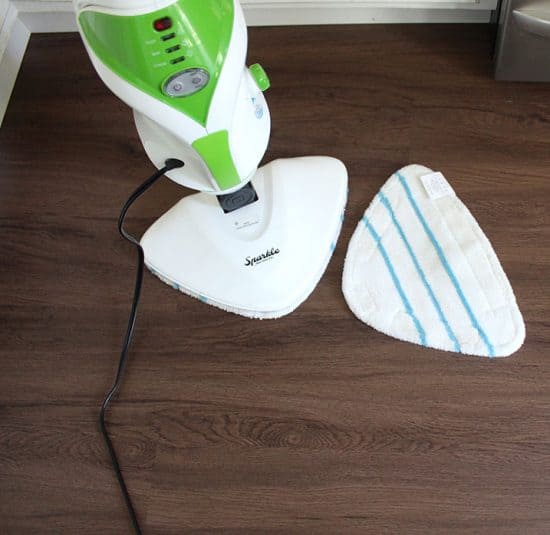 I purchased mine at Sam's Club during one of those in-store demos. Unfortunately, I don't think it's something they carry all the time. My friend liked it so much she did a search and found one on eBay. Here are some similar type mops that I found online: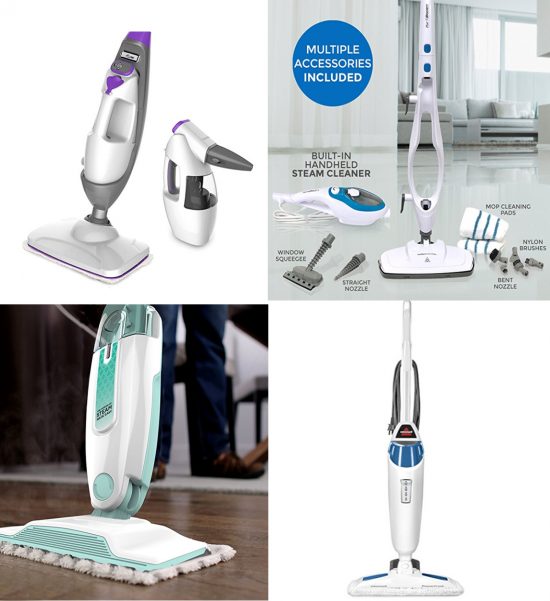 Clockwise*:  Multifunctional Steamer,  PurClean Steaming System, Bissel Steam Mop,  Shark Steam Mop
The attachments on the PurClean System look the most similar to mine (shown below). The Bissel says it's safe on "sealed hardwood". I would double check that before buying a steam mop because I had a flooring company tell me to never use steam on real hardwood floors. We just installed vinyl plank flooring downstairs in our house and I even tested the mop on a leftover piece before using it just to be safe.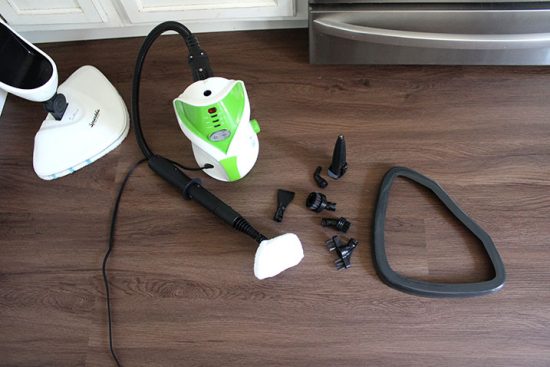 By the way, this is not a sponsored post, I just really love this mop. If a picture is worth a thousand words, a video has to be even better right? Here's is one of my mop in action. I'm not a professional when it comes to video, so don't mind the quality.
Awesome, right??
Cleaning isn't so bad if you just have the right tool for the job! Do you have any cleaning tools that make your life easier? Share in the comments!!
*This post contains affiliate links, you can read my full disclosure here.