How to Make a Room Look Bigger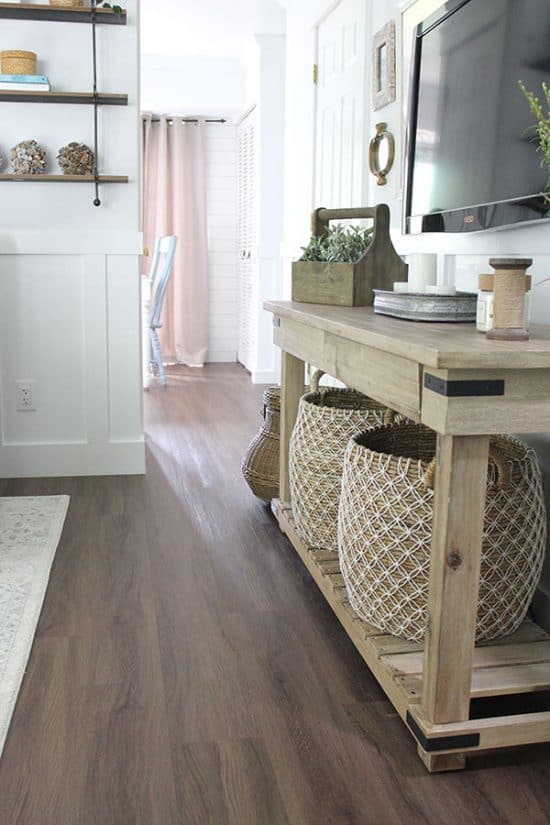 You guys all know by now I live in a relatively small house. I've talked before about how to make a room look bigger, there are definitely a number of ways to to do that. One of those ways is to keep everything cohesive. This creates the illusion of flow. If you have too many different elements and colors it makes everything look choppy.
For example, in a small space, you really don't want a wallpapered accent wall, that just further breaks up space. Another example is if you have light walls you don't want to have dark contrasting curtains, that also breaks up the wall when you want it to flow. In really large spaces you may want to create these different areas to warm up the room but in a small space, you want the opposite effect.
In my house, what made me crazy was the mismatched floors. My living room has a tiny little foyer on one side and opens up to my kitchen on the other. All three of these areas had different flooring. Tile in the foyer, carpet in the living room and outdated laminate in the kitchen.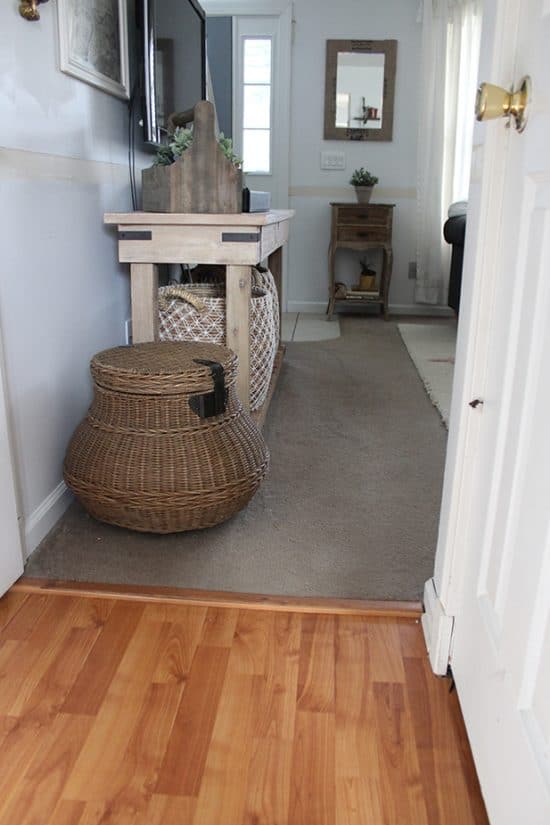 By the way, that lovely yellow stripe around the room is from where we removed chair rail molding in preparation for new board and batten which I will be sharing soon. I finally got my husband to help me replace the mismatched flooring with one cohesive flooring. We decided to use the same brand of vinyl plank flooring* that we used in my daughter's room last year. We love the quality of these as well as the durability. Best of all, they are so easy to install yourself. Since I've already shared how to install vinyl plank flooring, I will skip the details this time. Here is the first board going in.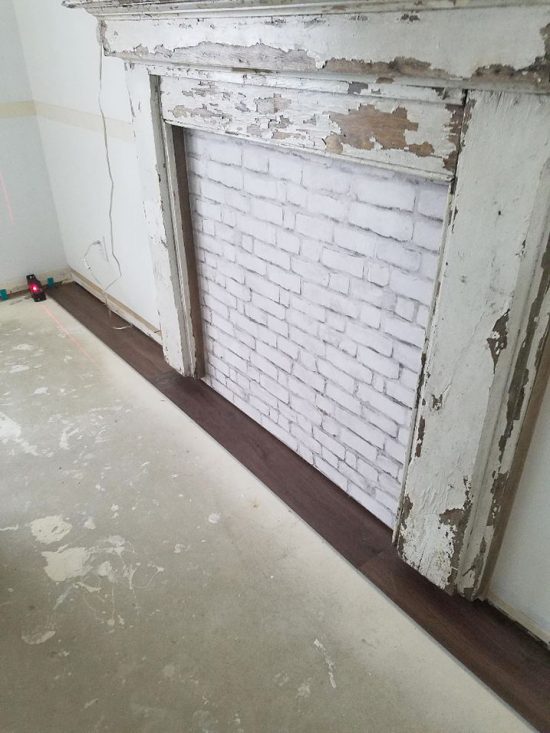 And here is another install shot, when things were starting to really come together.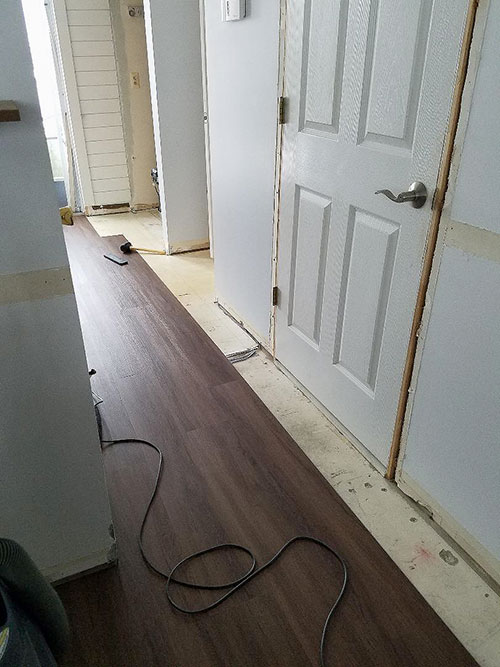 It's amazing how much more cohesive and spacious these areas look with uniform floors.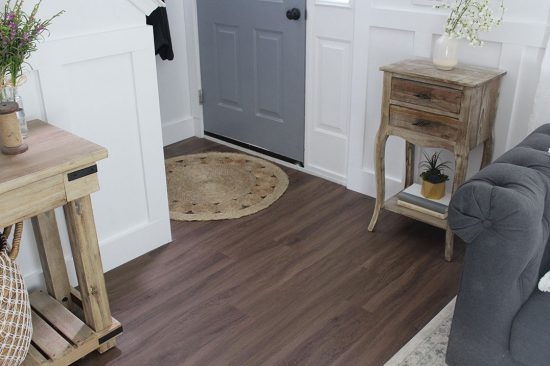 This time we used Lifeproof Vinyl Plank flooring in Shadow Hickory. I wanted a darker shade to coordinate with the existing floors in our family room, and this was the closest match. I've always been happy with our choice of dark floors in that room. I keep everything else as light as possible, so with the dark floors underneath it feels balanced to me.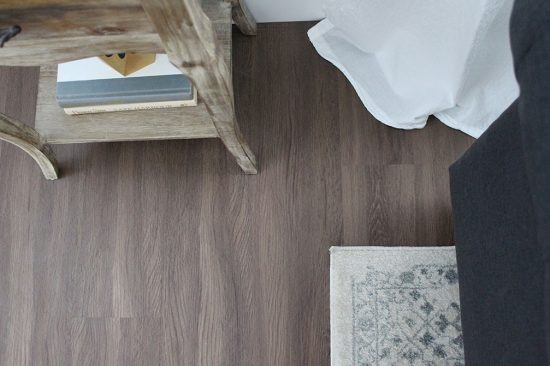 You can see a peek of my new area rug in that photo above, I'm very happy with that choice. Here is a side by side shot of the before and after. What a difference the flooring made! If you're looking for ways on how to make a room look bigger, think about the flooring first.
YOU GUYS. Sometimes I look at things that need to be done around my house and think that it may just never get done. So when something I am envisioning for months or even years, finally comes to life it's wonderful! Here's a look from the other direction.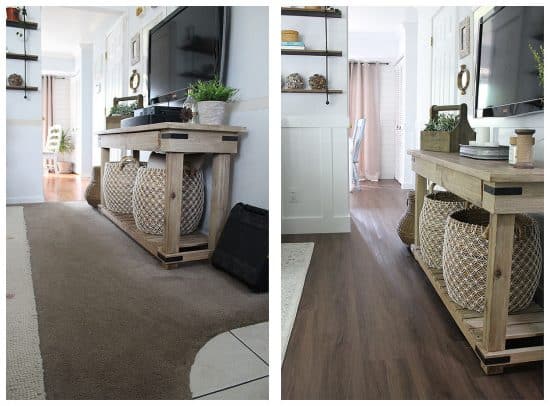 Amazing difference, isn't it?
*This post was in partnership with Lifeproof, a brand that I love. All opinions are 100% my own. This post may contain affiliate links, you can read my full disclosure here.