Lime Mojito Recipe and Summer Living
Have you seen the back to school items creeping into the stores already? I never like to see that so early when we are trying to soak up every bit of summer while we can. Summer may unofficially end on Labor Day, but we still have plenty of time to make the most of the warmer weather. My favorite way to beat the heat is to hang out in the yard with my favorite drink – lime mojitos. (I'll share the mojito recipe at the end of this post).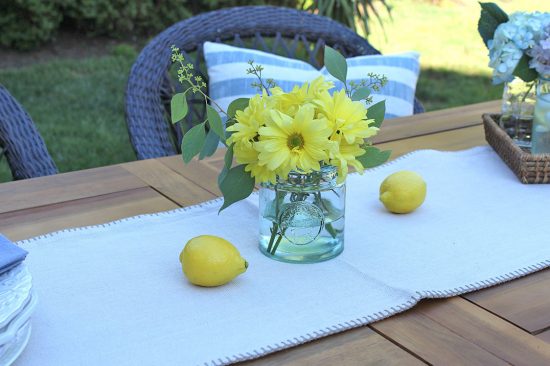 I was never one for mixed drinks until years ago when we went on a cruise and I had a mojito for the first time. It's such a light, crisp drink, perfect for summer. After that vacation, my husband and I experimented with making our own until we found the right concoction. It's been a favorite ever since.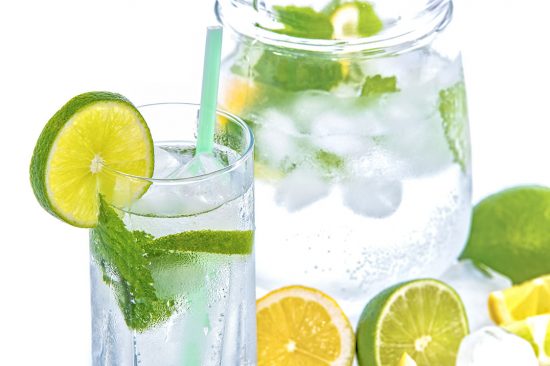 Every year I plant mint in my herb garden (seen in the background)  just for this reason.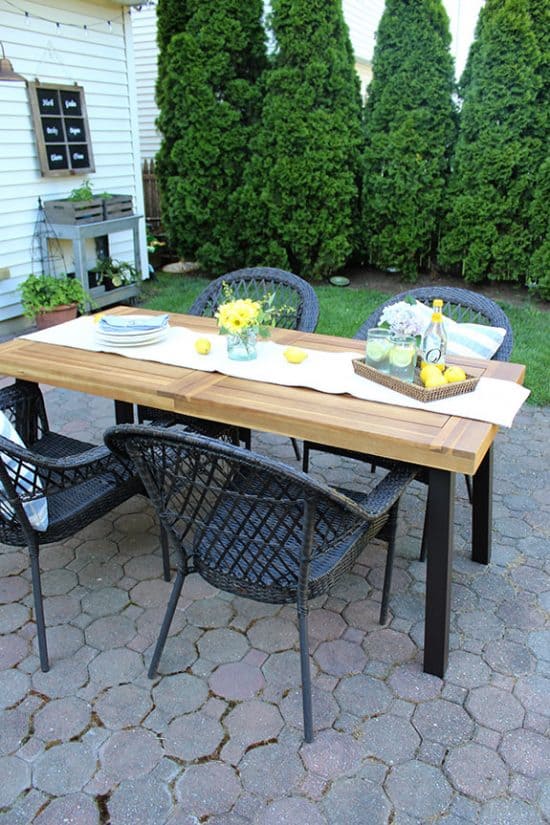 A few years after we moved into our house, we planted the arborvitae trees along the fence. That is one of the best investments we ever made, they make a perfect privacy screen and stay green all year long. I prefer a relaxing weekend at home with friends as opposed to dealing with the summer crowds down at the shore.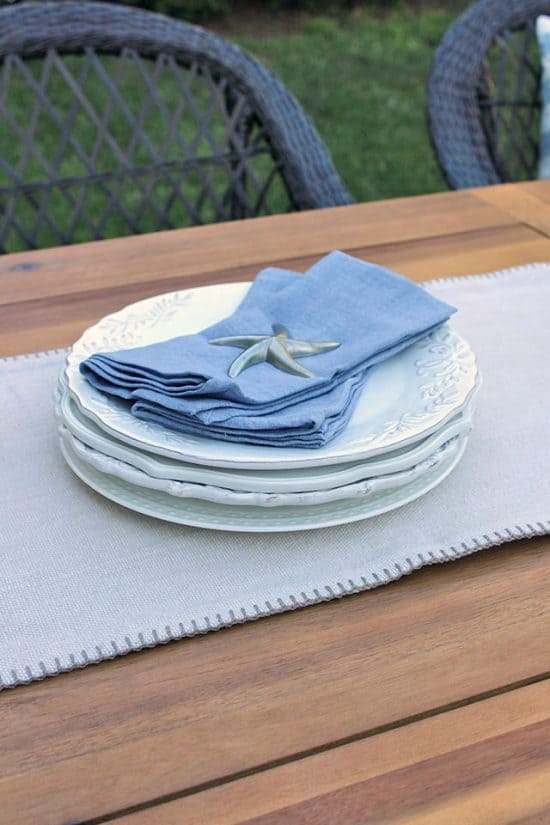 You guys know I like to keep things simple and that is even truer in the summer. Outdoor entertaining doesn't have to be complicated. I set out my favorite white mismatches dishes, and a pretty floral centerpiece I made using grocery store flowers.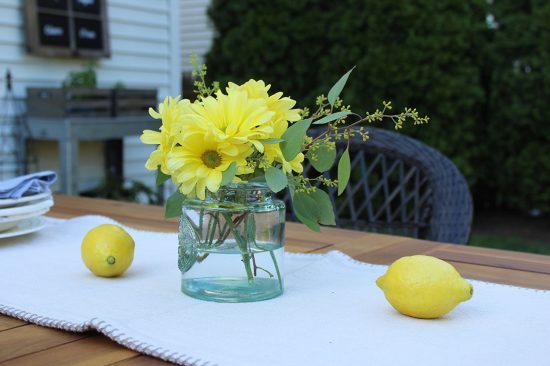 We picked up the patio chairs right at the end of the season last year on clearance, we got all four around $120 which was a great bargain. This year we picked up this wooden table to go with them because our old table was really outdated.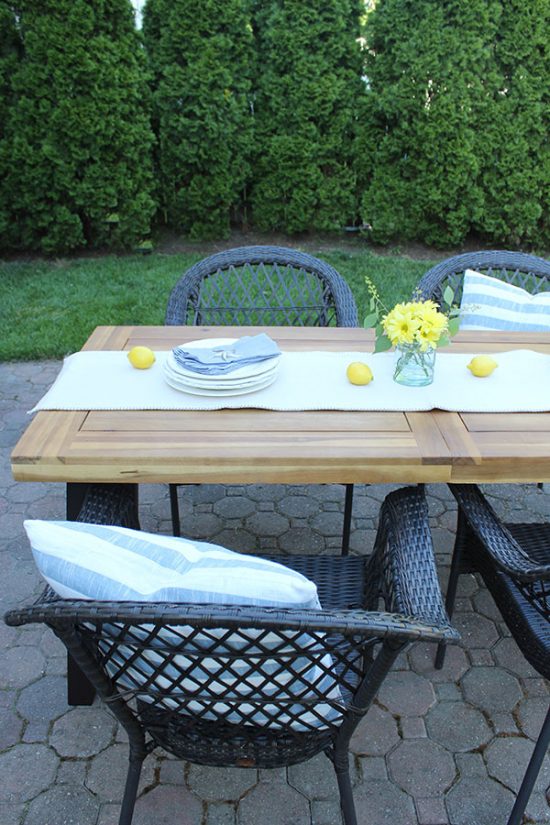 The top is teak, very pretty and very durable. What is unique about this table is that it folds in half for storage so we can easily fit it into our shed come the winter months. Our yard is still a work in progress, but we are slowly getting there. Now is a great time to buy outdoor furniture as the prices are coming down.
Here is my mojito recipe for you, you can right-click the image to save it and print.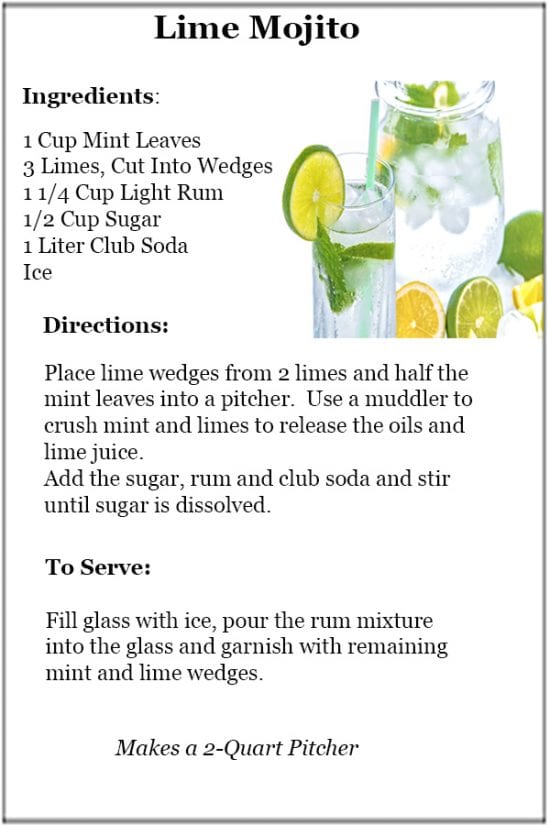 If you're looking for an appetizer to go with these mojitos try this Simple Salsa recipe, they pair perfectly together! Let's focus on easy summer living and making the most of it before it's gone!