Although I mostly stick to DIY and Design around here, when I was asked to take part in a monthly recipe challenge I said yes. After all, we have to eat in between projects anyway.
So the challenge is, each month we have to come up with an original recipe using one key ingredient. This months ingredient is cilantro. My simple salsa recipe was given to me a while back by my neighbor. She is an amazing cook. I've always told her she missed her calling and should have her own cooking show.
Although I'm calling this a salsa recipe, it really borders between a salsa and pico de gallo.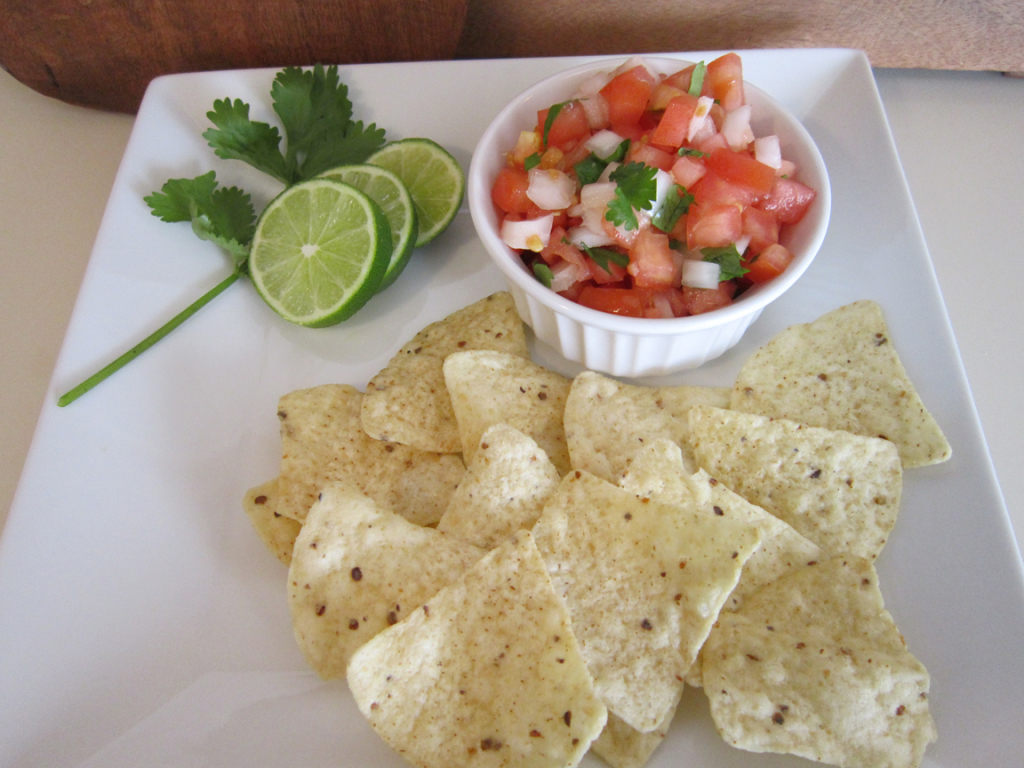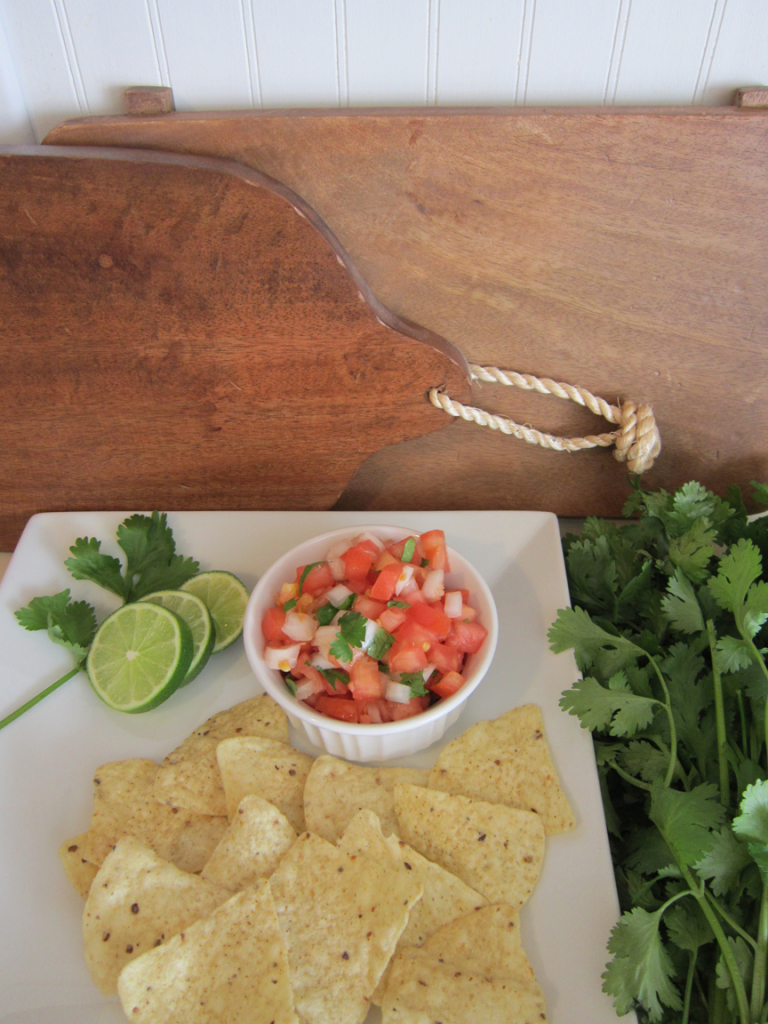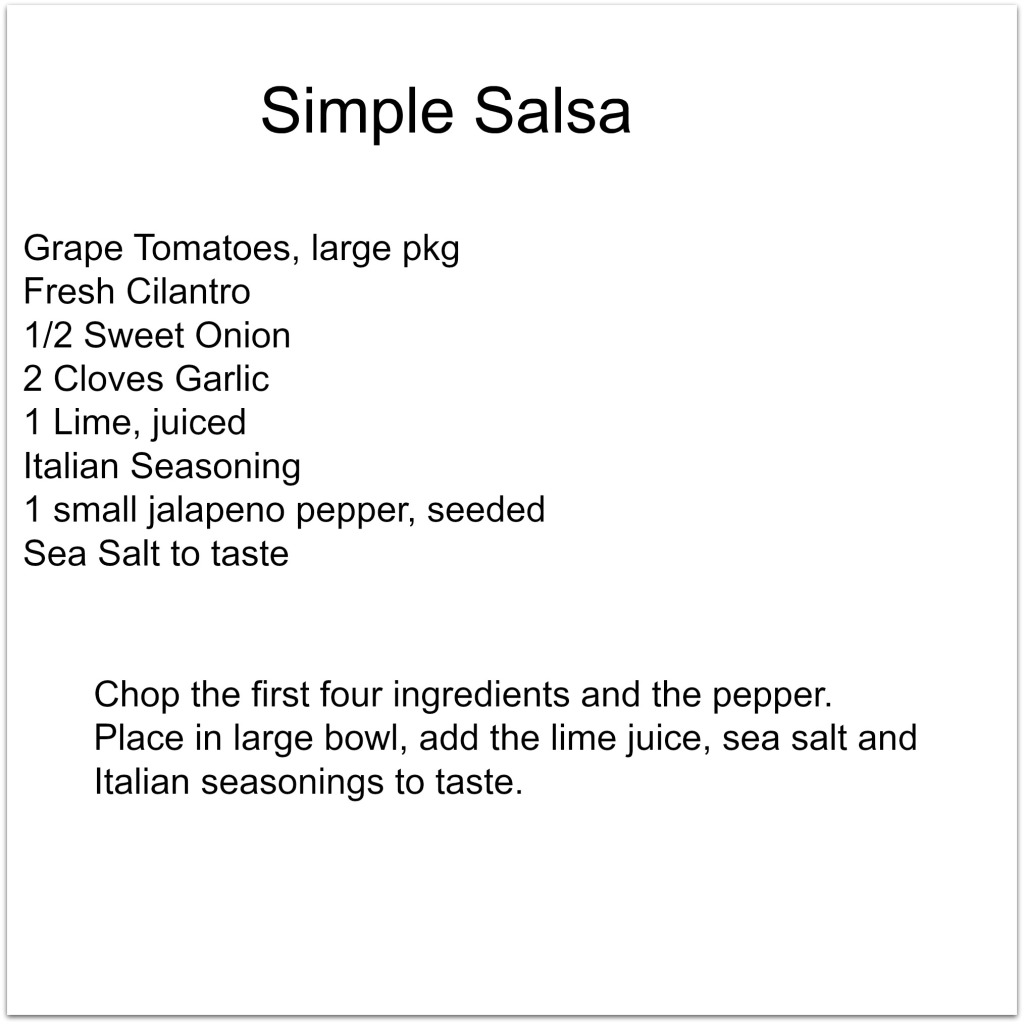 I usually let mine sit in the refrigerator after mixing the ingredients together to let the flavors blend. As for the Italian seasoning, I like to use the seasonings from Pampered Chef, they are my favorite.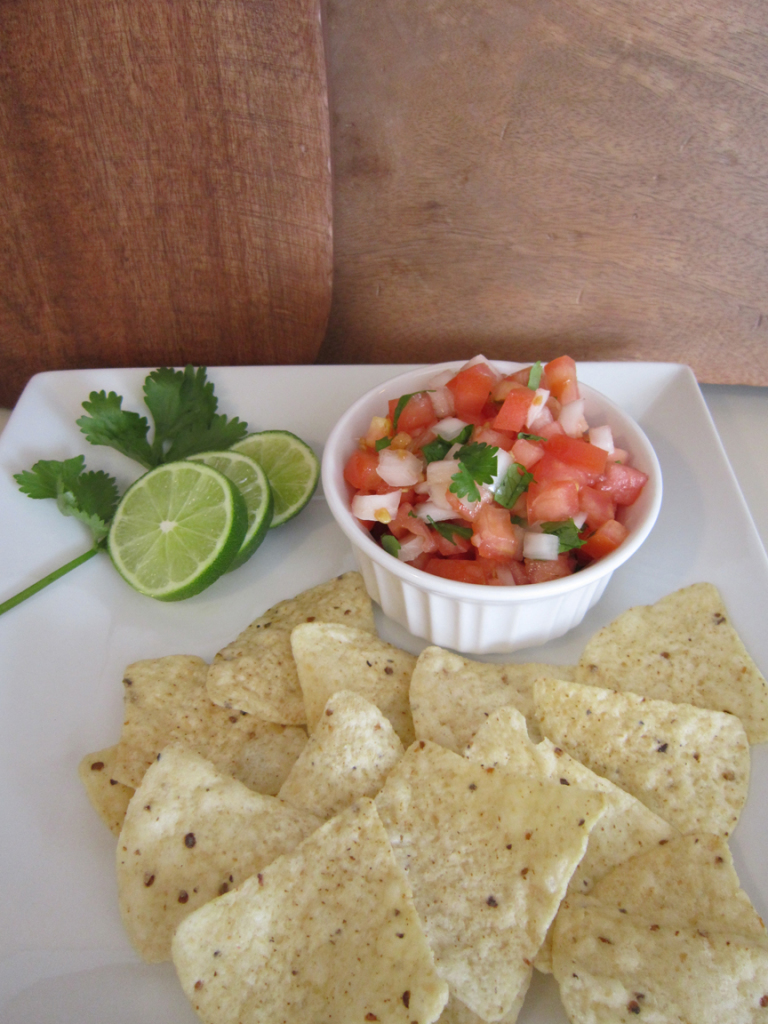 I thought this salsa  recipe was a good choice with the Superbowl right around the corner. It's a healthy alternative to all those wings.
Although I usually post on Mondays, I put this up a day early to coordinate with the other ladies who are taking part in the recipe challenge. Visit them (links below) to see what recipes they picked using cilantro as one of the ingredients.