Choosing the Right Rug Pad and Why It Matters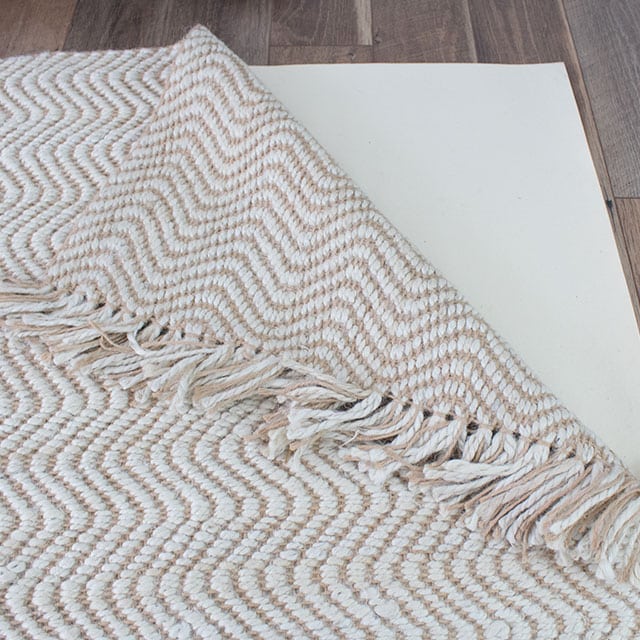 Progress in my daughter's bedroom makeover is crawling along over here. After shopping around for the right jute area rug, I did finally go with this one in the herringbone pattern. Having had jute rugs before, I do notice that sometimes they can feel a little uncomfortable underfoot. This time around I decided to try a better quality rug pad underneath to see if that would help.
Another reason I chose this rug is that the weaving was a little on the thinner side. Thickly woven jute rugs can feel especially uncomfortable, my dog won't even lay on those.
When choosing a rug pad, you do have to do your homework. Cheaply made rug pads can discolor your floors underneath. Fortunately, I've already done the homework for you and found a rug pad that really covers all the bases that you'd want it to.
RugPadUSA* offer pads that are made from 100% rubber. Often rug pads are mixed with rubber, clay, and limestone which break down after a few years and shed underneath your area rug. Low-quality rug pads can also stain your flooring. RugpadUSA offers different rug pads designed for different types of flooring for maximum protection and durability. My daughter's floors are laminate, so I chose my pad specifically for those. This is the Anchor Grip.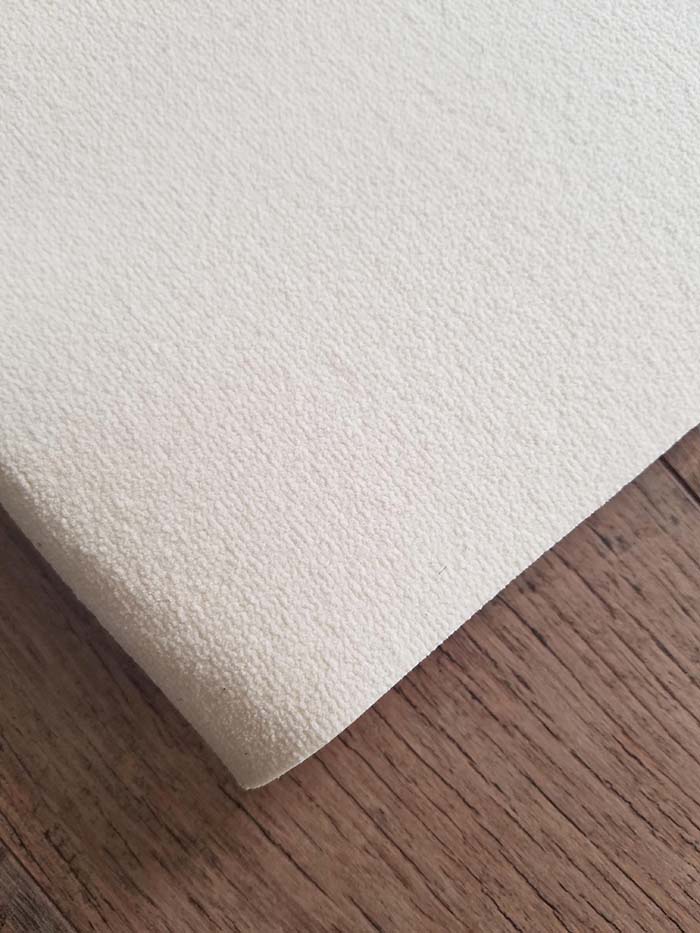 It is quite cushiony without being too bulky. It sort of feels like a yoga mat. When you order your rug pad, you tell RugPadUSA the size of your area rug and they send you the rug pad customized to your dimensions. They leave off an inch on all sides so there isn't any overlap.
Have you ever had a rug that slides around and bunches up even with a rug pad underneath? That has happened to me and it's annoying to say the least. Because these are made of 100% rubber, they have better grip preventing them from slipping and sliding around.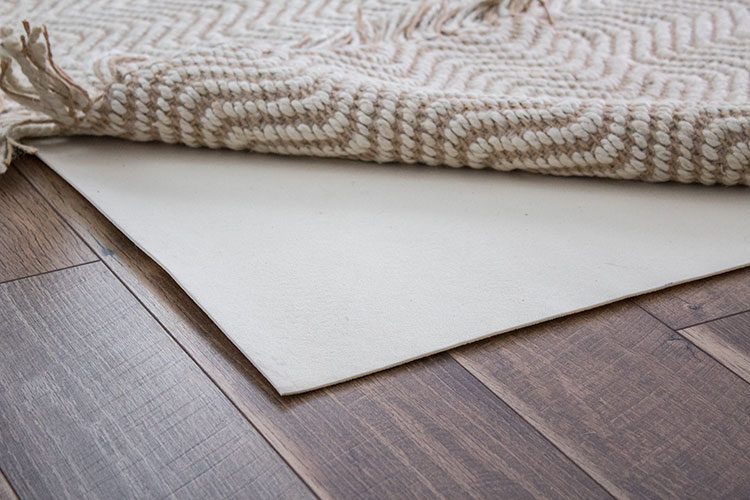 Another important thing to note are these pads are not made with any toxic chemicals that would affect your indoor air quality. Especially important if you have babies crawling around on them. My dog hasn't decided if he approves as of yet, but the cats are definitely happy.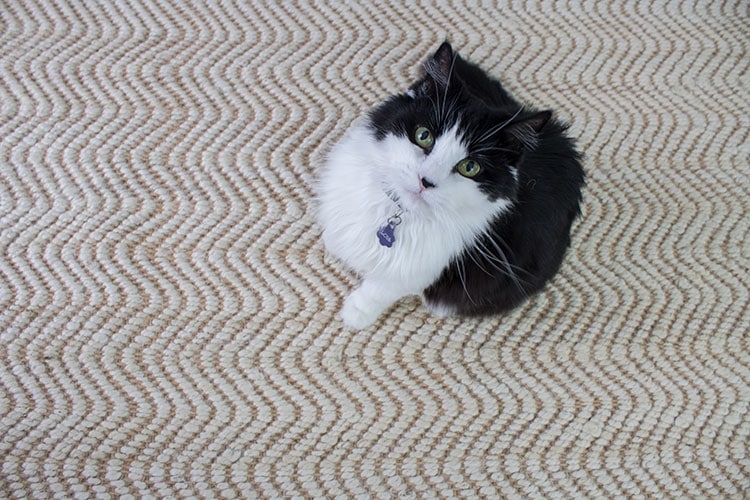 These rug pads are also designed to stay plush and not flatten out over time.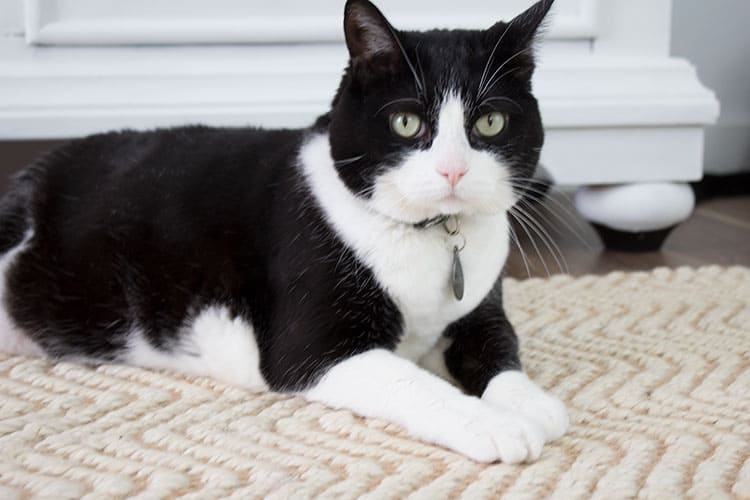 In addition, they are also waterproof, soundproof and made right here in the USA.
If you're looking for a rug pad, I'd have to say the quality your getting from RugpadUSA really can't be beat.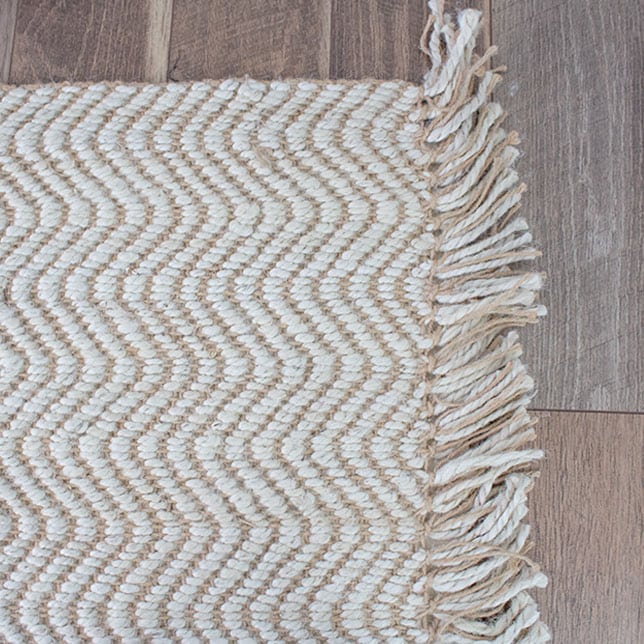 Next up in this space is finally deciding on a headboard and refinishing the vintage dresser I found on Facebook Marketplace. Is anyone else addicted to FB marketplace lately?
On a side note, did anyone notice my new logo at the top of the blog? That was the first step to a new design over here, we will have a whole new look in a few weeks!
*This post was in partnership with RugPadUSA, all opinions are my own. You can read my full disclosure here.