Diamond pattern floors and rugs have been all over Instagram lately. While I love the look, I expect this to be a trend that in several years will be over. Much like barn doors, shiplap, and subway tiles are now. But I thought a small diamond jute rug for my entry would be a fun spot to try out this look.
However, I was pretty shocked when I saw the prices of these rugs, even the small ones!
This 3X5 from Wayfair was $136, and the same rug at RUGS USA was $160. Even at TJ Maxx they are $99.
Instead of buying one of those, I decided to buy a plain rug for less and paint the pattern on myself.
Supplies Needed for Painted Rug:
I picked up this area rug for my entry in size 1'9″ x 3'9″. It's not real jute, it's a synthetic fiber that looks like jute or seagrass. For under $40.
It's an indoor/outdoor rug which I thought might be better for this spot. It's a high-traffic area and entry rugs get dirty fast.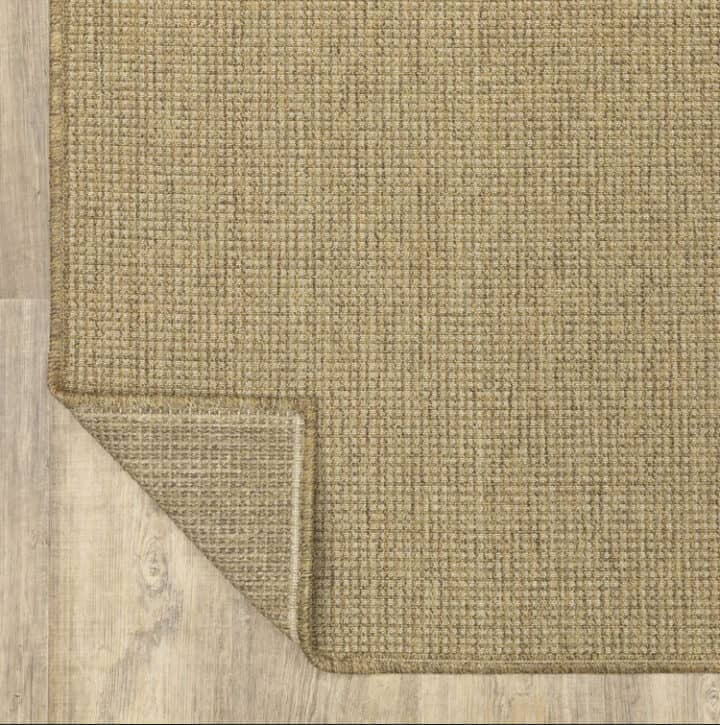 Creating the diamond pattern
I figured the hardest part of this would be getting a diamond pattern template. I could have found a stencil but I didn't want to buy anything extra. Especially considering I didn't even know if this idea would work. If it came out bad, I had planned to use it outside instead.
For the diamond pattern, I cut a square out of cardboard and experimented with the size of the rug. I trimmed it down until it was small enough to fit two diamonds size by size perfectly on my rug.
Next, I used chalk to trace the outline.
As soon as I traced the first two, I realized I should have started in the center. Otherwise, it wasn't going to line up right at the other end. So I started over from the center of the rug.
Once it was centered, I went back and wiped off the first two outlines.
When it was fully outlined, I applied painter's tape over my chalk lines.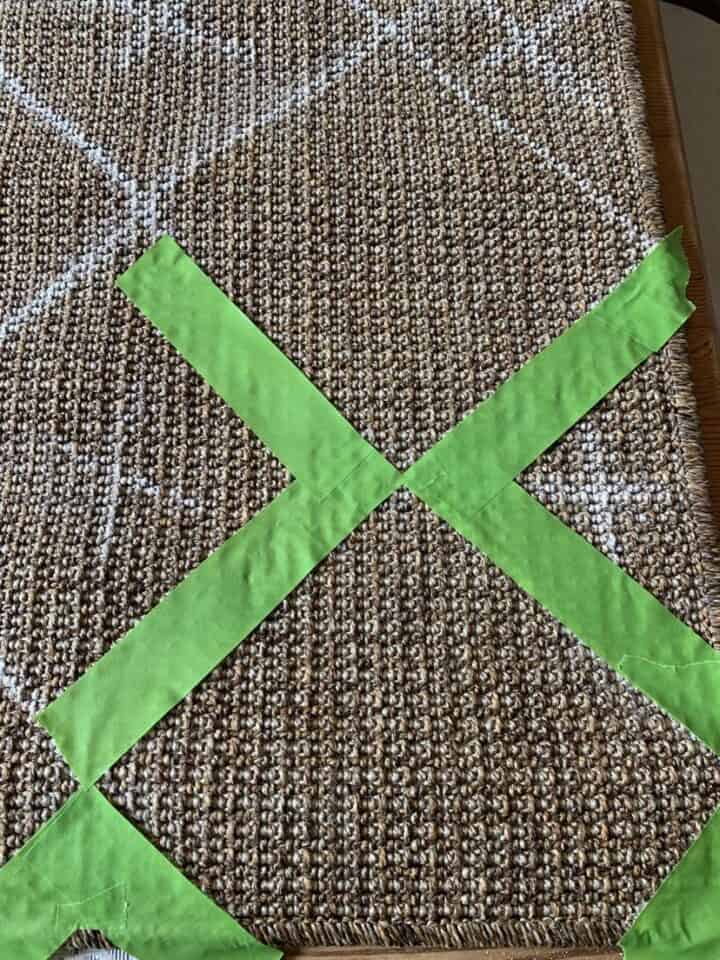 You can see I used chalk to mark X's on the areas that would not be painted. Once I had the rug outlined with tape, I went back over those areas and fully taped them. Lastly, I taped around the entire border of the rug as well.
Frog tape (green) is better than the other brand of tape. When it rolls up on you, it can easily be unrolled unlike the other. For that reason, I used it on my outline. I used the blue tape inside the squares just to use it up because I have a lot of it.
painting the diamond pattern
When using stencils on flooring in the past, I've found the best way to get crisp lines is by using a paint sprayer. But rather than pull mine out for this I used spray paint. I had two cans of Rust-oleum stops rust paint in white. Using outside-strength spray paint would help this hold up better.
In addition to that, when this rug gets dirty I can take it outside and hose it down.
This was after one or two coats. I did consider in advance that the jute material would soak up the paint quickly. That was another reason I didn't want to paint this with a brush, it would have taken way too long.
I'd spray it, go do other things and come back and spray it more. I ended up using about 1.5 cans of spray paint.
After letting it dry for several hours, I removed the tape.
Next, I let the rug sit overnight to fully dry before going back to remove the chalk marks. They were harder to get off than I expected so I'd recommend a very light outline.
I used a small scrub brush dipped in water to scrub them off.
It looked much better after that. In retrospect, I probably should have marked the areas I was painting rather than not painting.
And here is a close-up of the outline. It's not as crisp as I've gotten when painting with stencils before, but that could be due to the textured material. It could also still be chalk residue that didn't come off.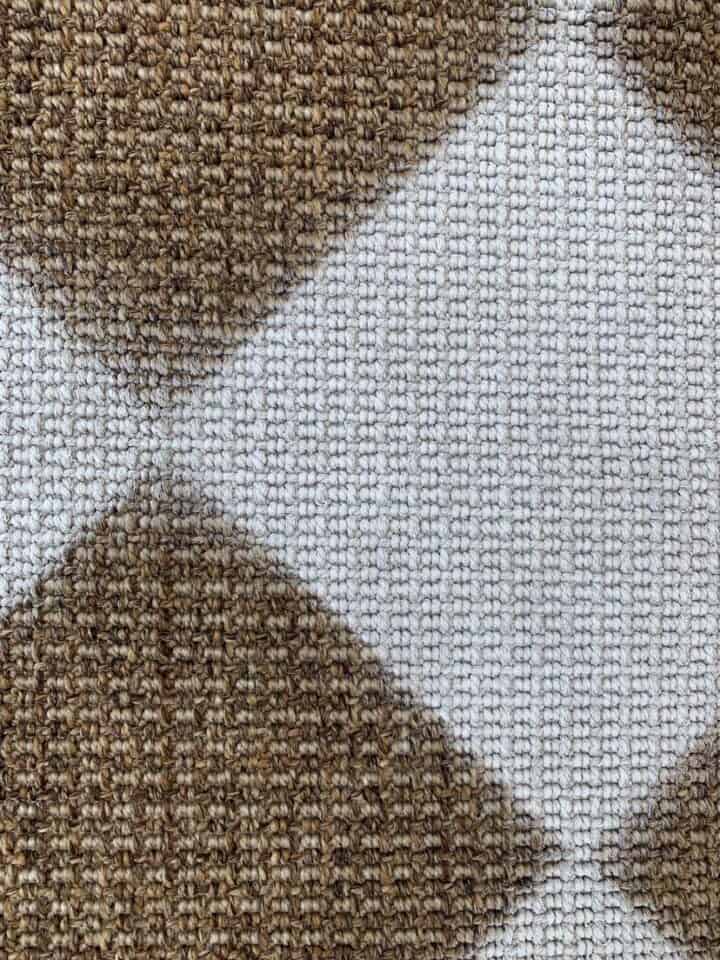 I love how this diamond jute rug looks in my entryway.
If it gets too beat up or if my cats decide to trash it, I'll use it outdoors. Hopefully, the cats won't be too interested considering it's synthetic rather than actual jute.
It's the perfect little accent for my small foyer area, don't you think?