Country Living Fair Recap
Hi guys! A few of you have asked how my weekend at the Country Living Fair was so I thought I'd share my experience with you today. I had wanted to attend this fair for as long as I've been reading Country Living magazine and I have to say, it did not disappoint!
We rented an Airbnb for the weekend, which was an authentic farmhouse from the 1890's. I wanted the full country living experience this weekend. I have so many pictures of that to share, that I will do so in a separate post, but here's a peek at the porch.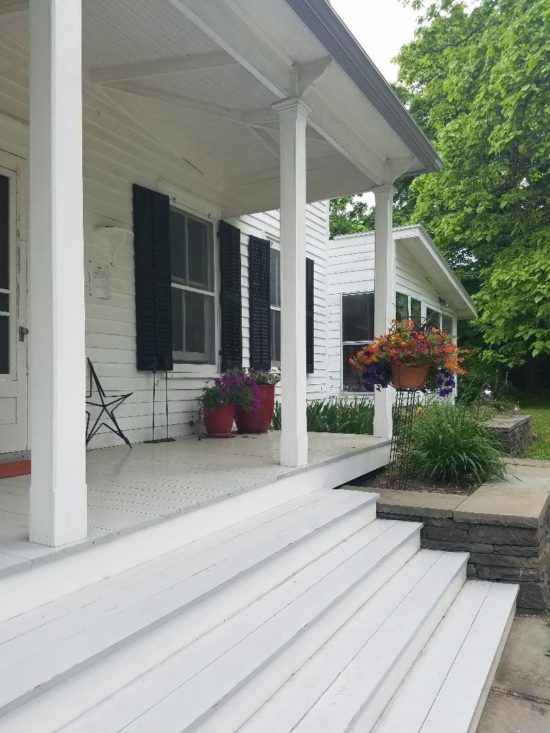 We arrived in Rhinebeck, NY on Saturday and after dropping our things at the house, we headed straight to the fair to do some shopping. The weather was perfect this day and we spent hours and hours browsing through the vendors. If you love flea markets and rustic goods like I do, this fair is the place to go. Though I would say they really had something for everyone here. Antiques, as well as new goods, were offered.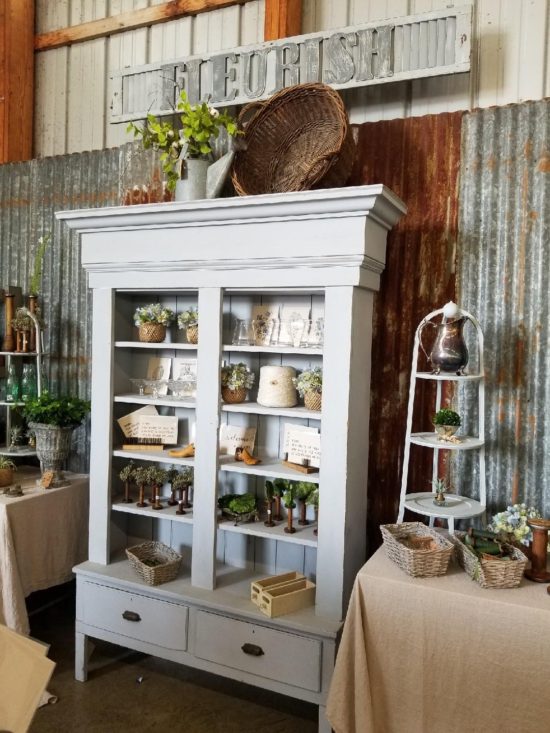 There were so many cool displays from the vendors.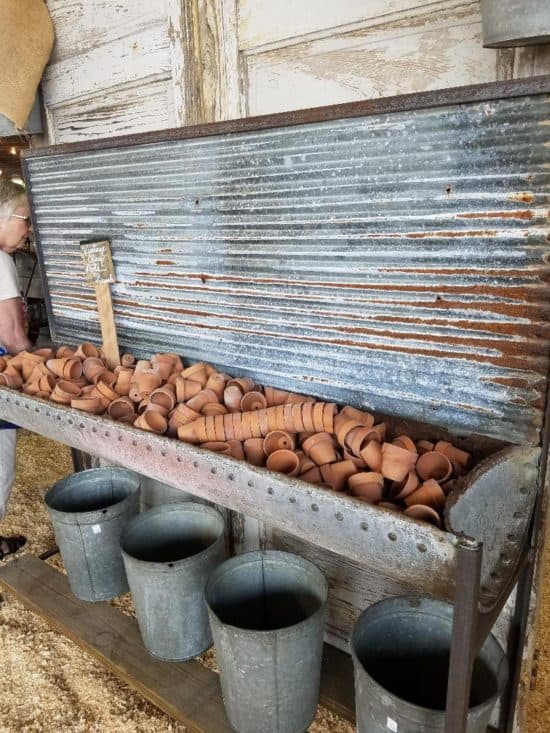 Most of the shopping was under these giant structures, and there were more vendors outside around the perimeter of the buildings.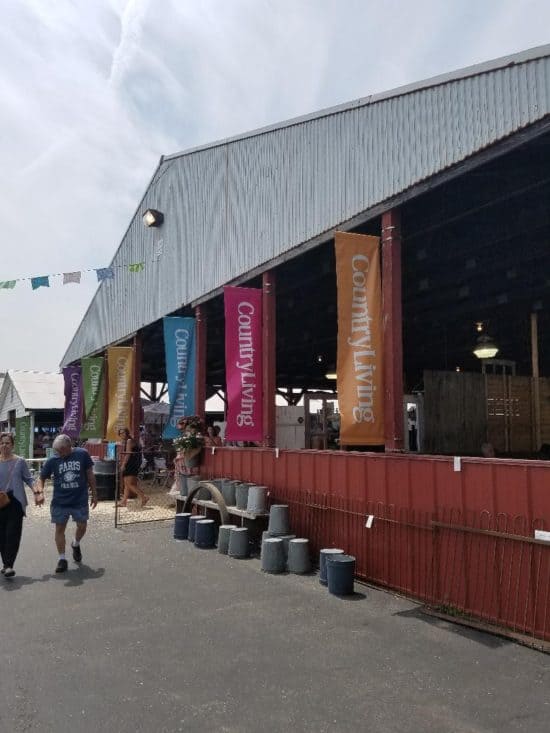 I thought this was just the cutest little table setting. I love the box of peas used as a utensil holder.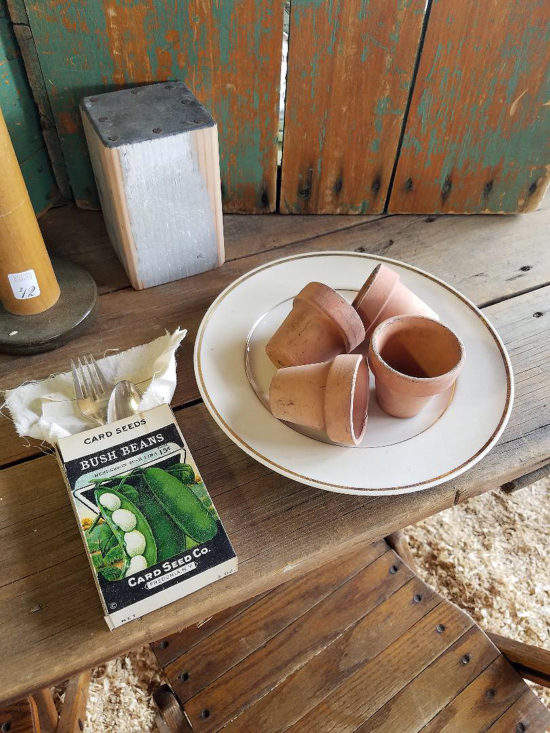 One vendor had a few of these white metal lanterns in different shapes, they were beautiful.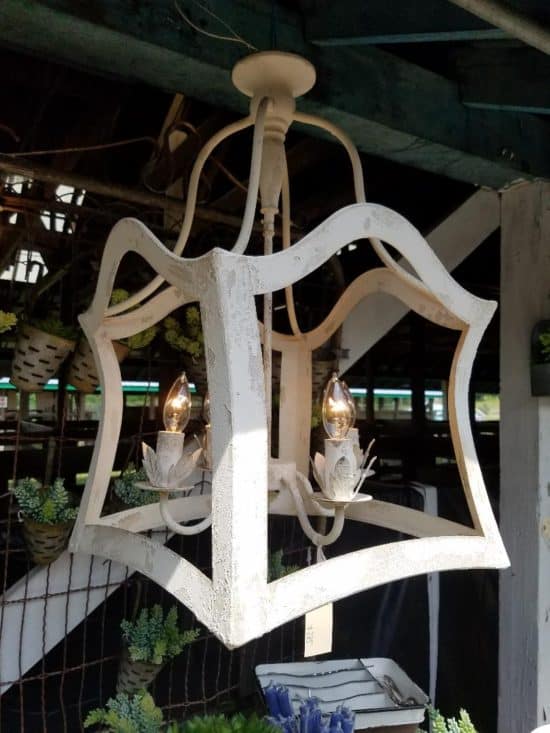 How cute is this old Ford truck? I wish I could've taken that home with me!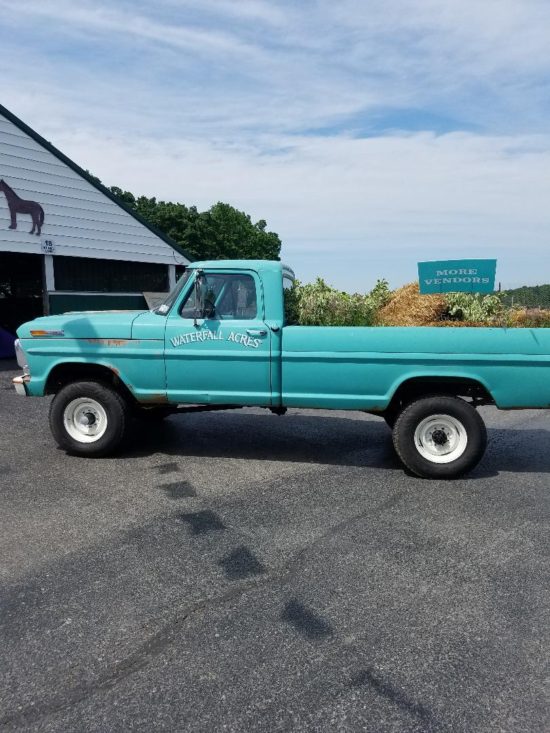 Another cool display setup from a talented vendor. It was fun to see so much creativity in one place.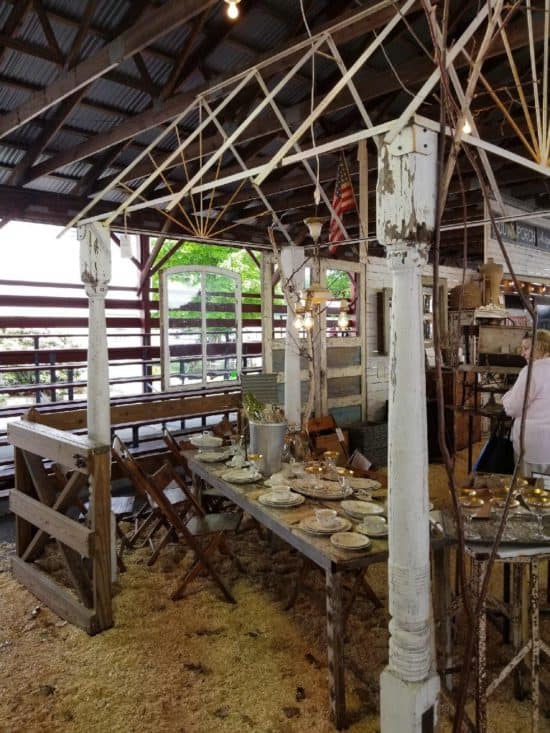 Sunday morning we headed back to the fair for my make and take workshop. This was the first workshop I have hosted alone, so I was a little nervous. But the women in attendance were wonderful and overall it went pretty well. Everyone left happy with their new book page wreath. My friend snuck in and snapped this picture of the workshop.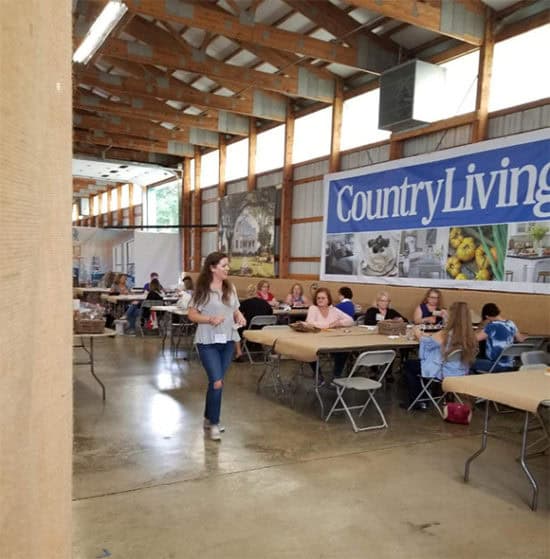 After that, we left the Country Living fair to go exploring the area. We walked on the pedestrian footbridge above the Hudson River which was fun. Then we headed back to the town of Rhinebeck to check out the shops and restaurants. The town is so charming, all of the houses have tons of character and are well kept.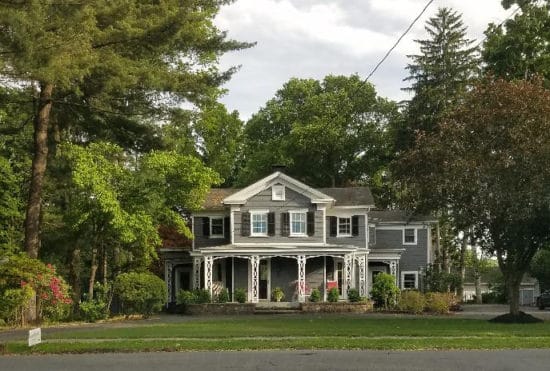 I think what inspired me the most this weekend was all of the beautiful gardens throughout the town. I had problems with my cell phone all weekend so many of the pictures I took didn't even register on my phone, sadly. The cell service was very spotty.
Lastly, we stopped to have dinner and celebrate my daughter's birthday at a restaurant called Market St. The decor was beautiful and the food was delicious.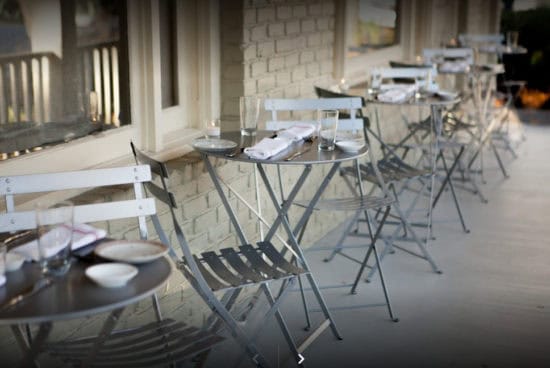 If you go there, I highly recommend the warm chocolate cake for dessert! It was the perfect ending to a perfect weekend. I can't wait until next year!