Summer Front Porch Decorating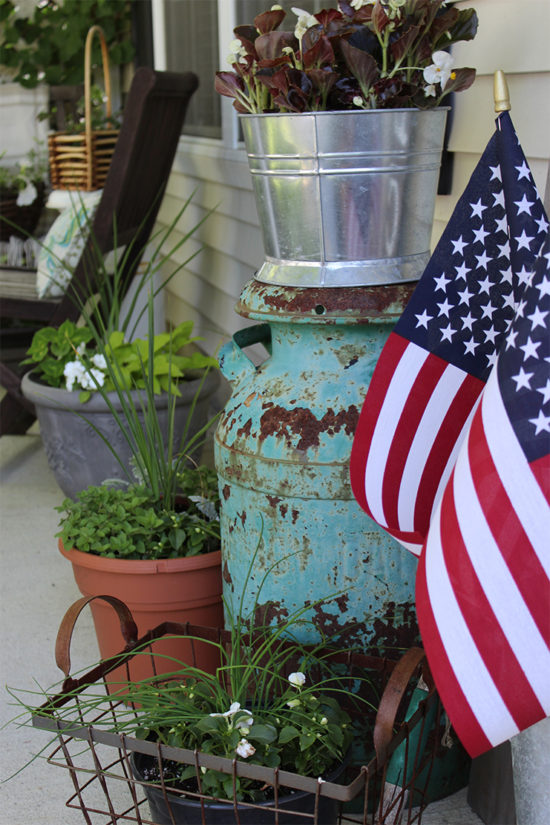 Getting our outdoor spaces fixed up this year has really been a struggle with all of the rain we've had. I did manage to get the porch decorated on one sunny day a week or so ago, just in time for Memorial Day. Our front porch is small, but I try to make the most of it.
I've had that tall galvanized bucket forever. My intent was to keep large flower cuttings in it, but since that never actually happens I added these flags instead. I filled the bucket with dirt to keep them in place, and to keep it from tipping over.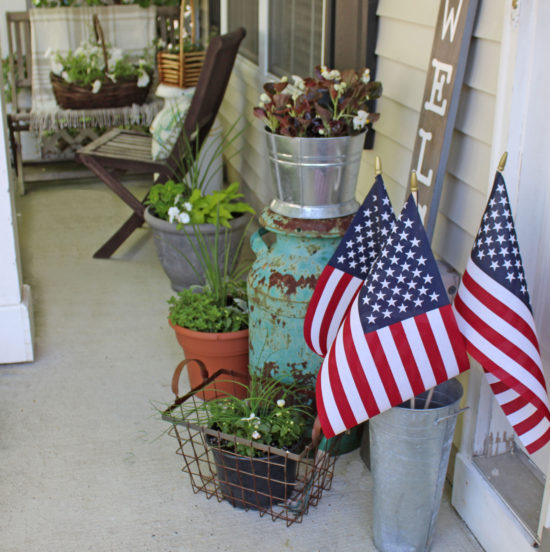 My containers are newly planted, so it'll take a few weeks for those to fill in. The front yard is mostly shady and the front porch is covered, so I stick with shade garden plants out here.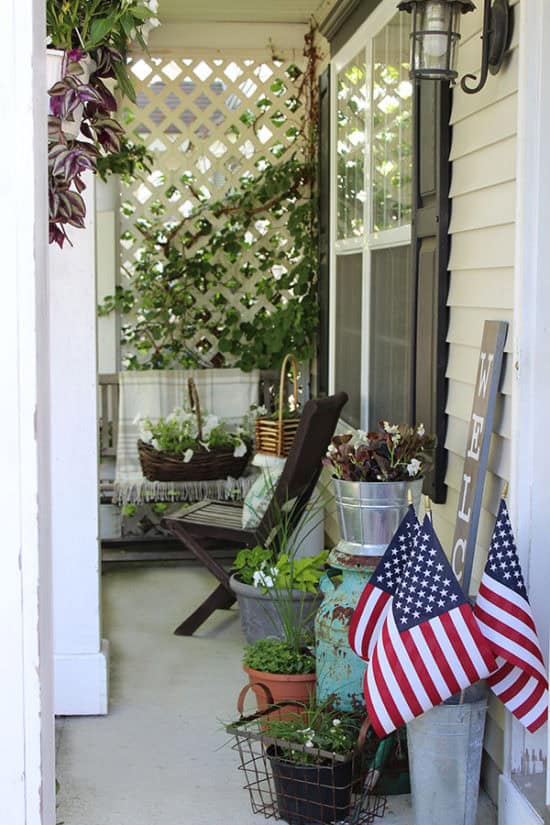 We added a trellis to one side of the porch when we moved in for privacy. The vine you see is a climbing hydrangea. I also have a rose plant that comes back every year mixed in with that hydrangea.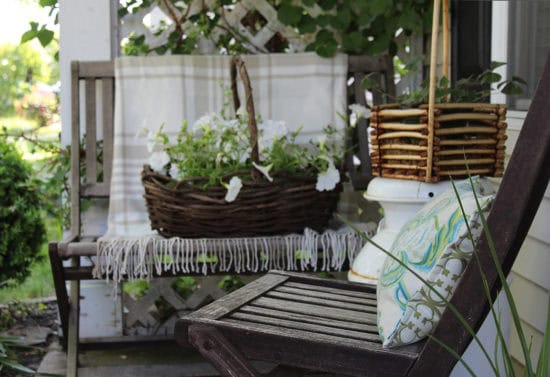 I found this large basket at my favorite flea market a few years ago. I filled it with wave petunias this year. Although I think petunias require more sun, they are doing well here.
The vintage milk can was a gift from a friend and it is my favorite thing on the porch. The welcome sign is a DIY project, you can see how I made that here. My dog Wyatt was keeping an eye on me while I took these photos, hoping I would let him out front.
My front porch (as well as my house) is always evolving. You can see what the porch looked like a few years ago here. Now if it ever stops raining long enough, I can work on the rest of my outdoor spaces.
I teamed up with some of my blogger friends for this post as part of the second garden tours blog hop. You can see last year's garden tours here, which includes my side yard makeover. Visit the links below for more yard and garden ideas!