Pop of Color on the Porch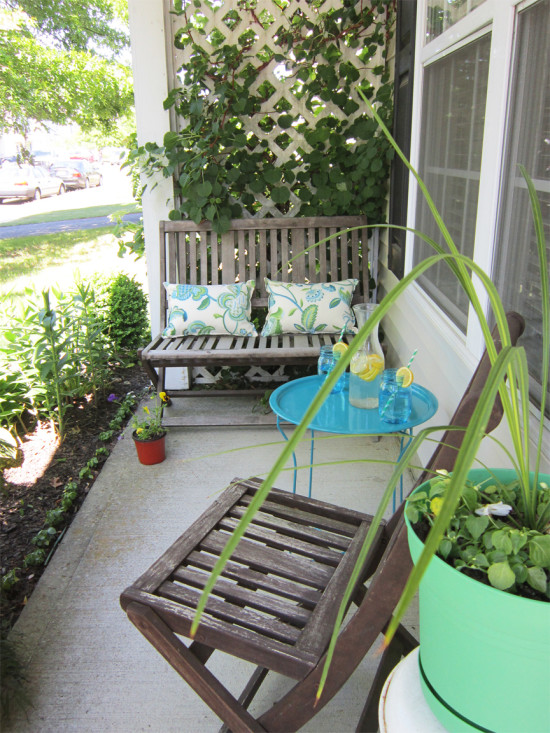 Today's post is sponsored by Wayfair! As a Wayfair blogger, I am taking part in their Pop of Color campaign. I received a gift card to purchase anything I like from the site with the condition being, I had to use it somewhere in my home (indoors or out) to add a pop of color.
I tend to be  a little bit of a color-phobe so I ended up spending countless hours on Wayfair.com, deciding what to pick and which room to add a pop of color to. I made a few quick collages with different items, and I finally settled on this.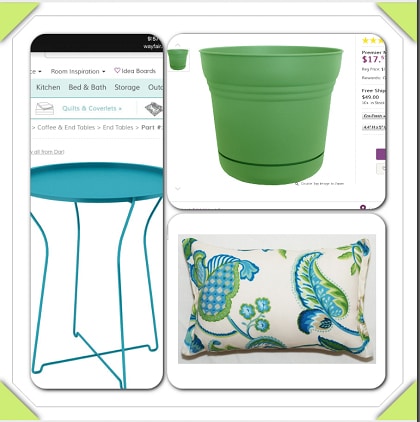 I decided to add some much needed color to my front porch with a pair of outdoor pillows,  a pretty side table and a new planter. After such a long, cold winter my little porch was looking barren. My porch is mostly an all-shade area because my house faces North, so adding some color here was a great way to brighten it up. Here's the sad little before.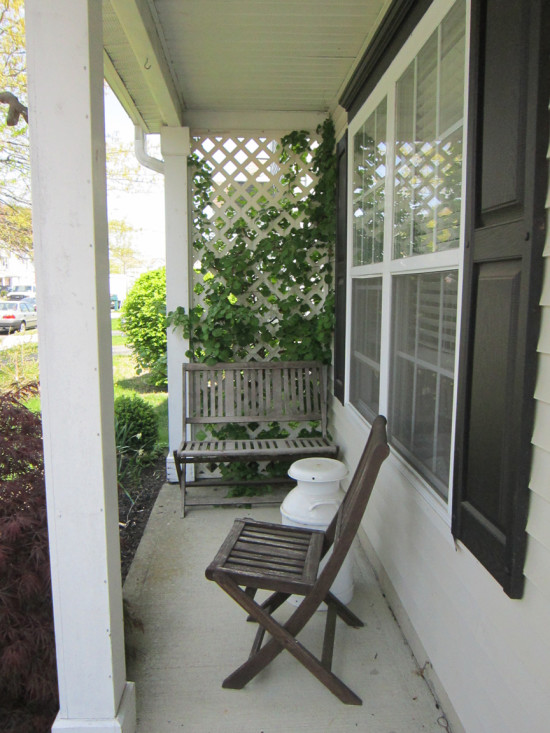 Here it is after adding my new items and some much needed flowers and greenery. The plant growing up my trellis is a climbing hydrangea, it gives a nice privacy screen.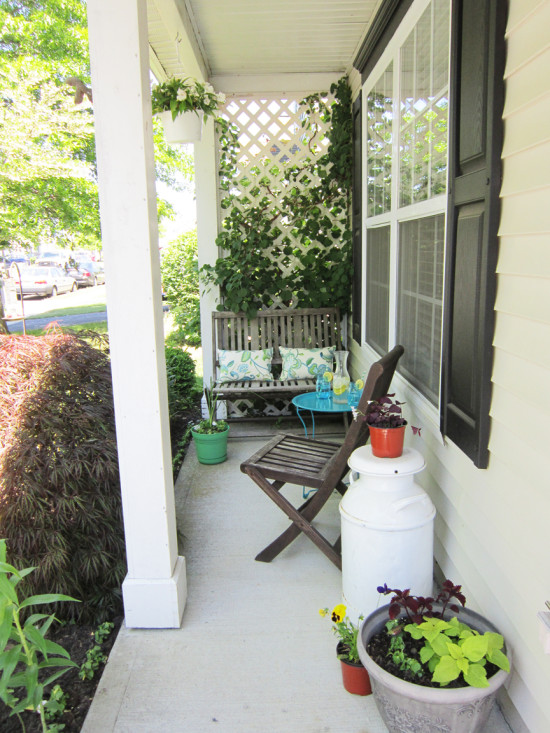 From the street and from my driveway, you can't really see the full porch due to the landscaping.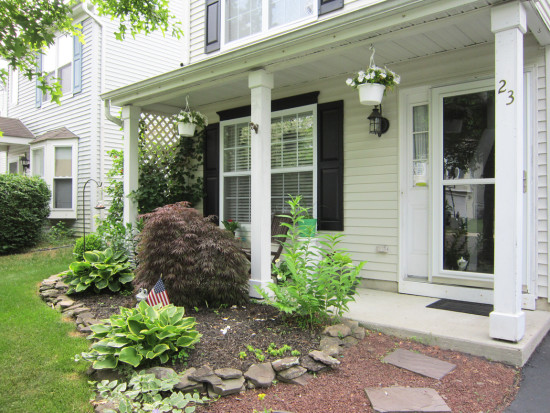 Once you get up to the door, you can see the full space.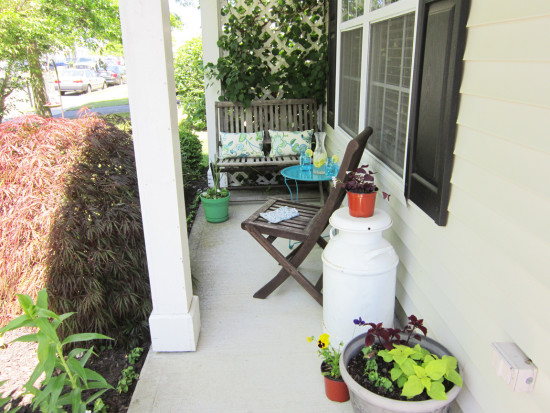 If you're noticing different accessories in these pictures, it's because I took the photos on different days. Different days, different styling.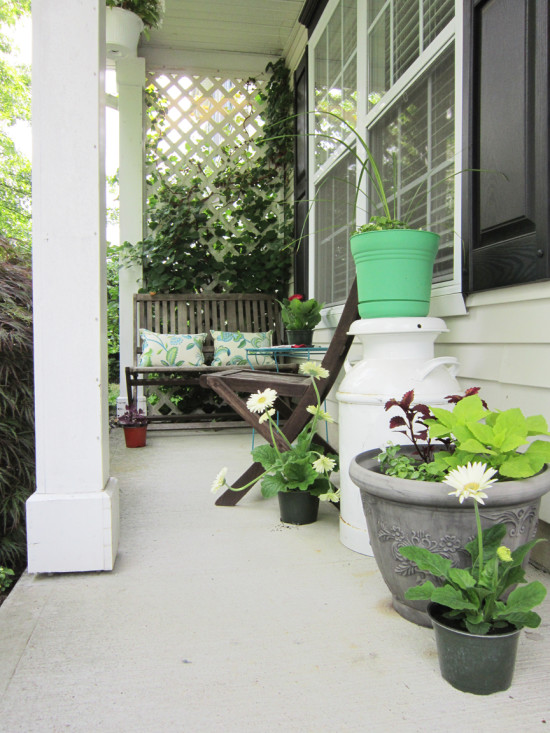 I truly love these pillows. They are indoor/ outdoor pillows but I almost feel they are far too pretty to be left outside! They come in a set of two and are called the Corona Decor Outdoor Living Pillow.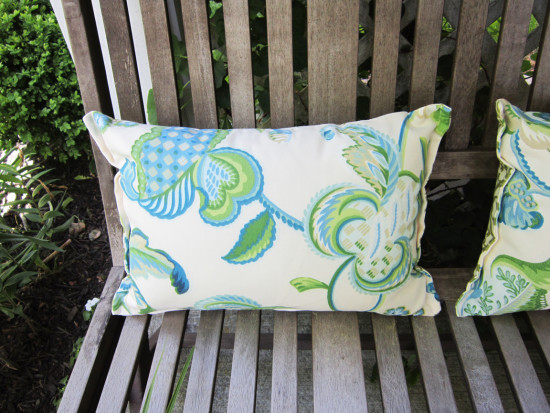 These pillows are also reversible, so you can get two looks in one. Here is what the flip side looks like.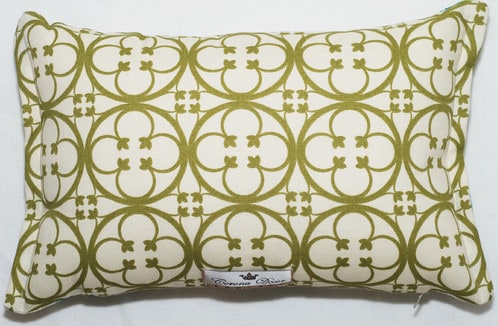 They also have this similar pillow called Corona Decor Outdoor Living Maxine Pillow. This one is stunning as well, it was out of stock when I tried to order it, but it appears to be back in stock now.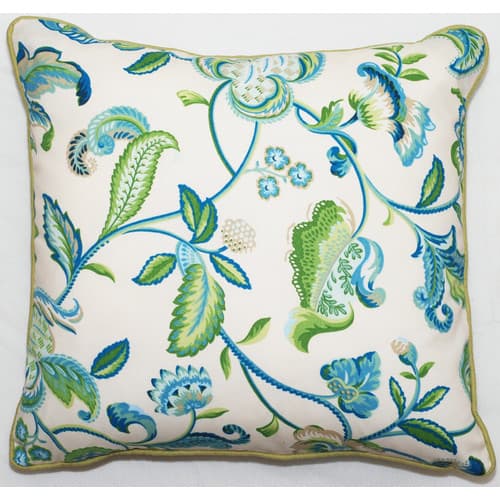 I chose the color "Gre-Fresh"  for the planter, which is called the Bloem Saturn Round Pot Planter  to match the green in the pillows, but it comes in a variety of colors and sizes. I love this so much I plan to order more. It is actually greener than it appears in this picture.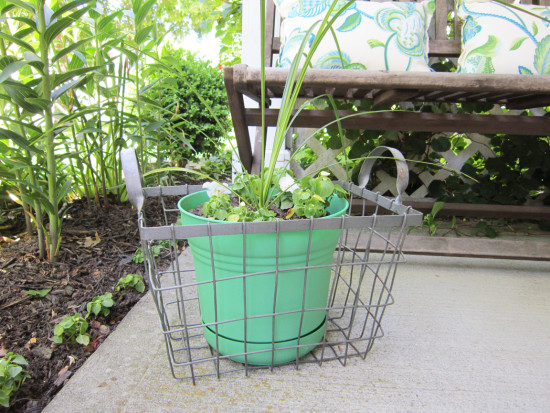 And how stinkin' cute is the Dar Metal Tray Side Table? This also comes in a variety of colors, mine is shade Capri Breeze. It coordinates nicely with the pillows.
Once again, here is my plain porch before.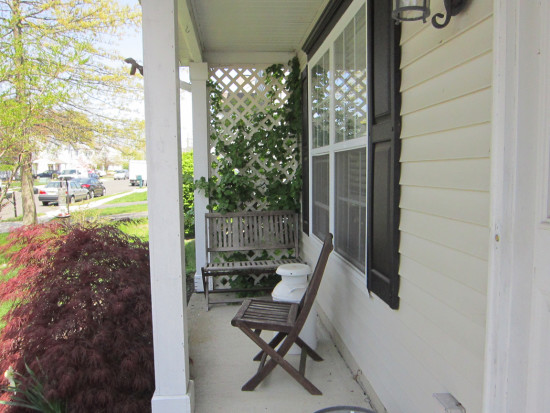 And after with  a pop of color. Walking up to my front door just makes me happy now!
A huge thank you to Wayfair for supplying the gift card to buy these items. I couldn't be happier with them! I'm a color-phobe no more!