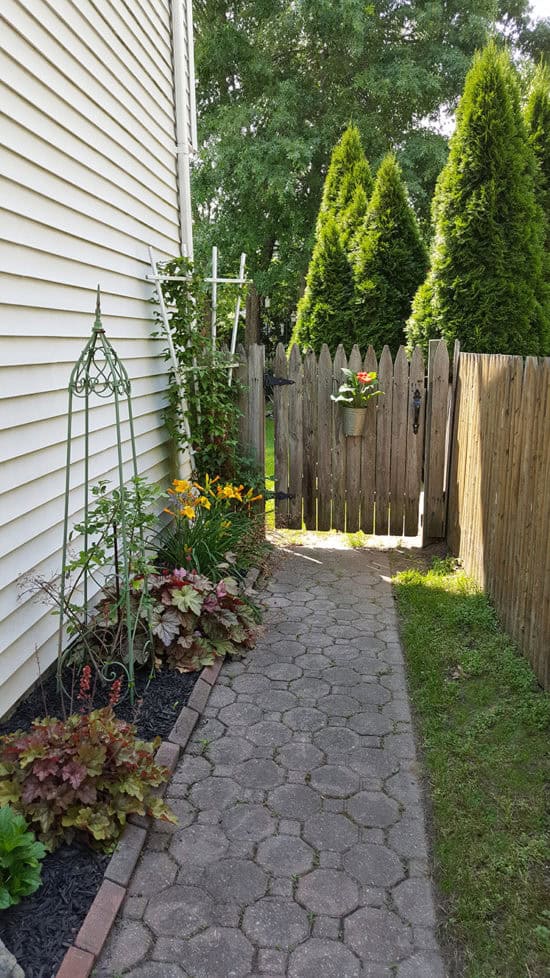 Today we are taking things outside again. My friends and I have teamed up to share our garden tours today, so you get 20 for the price of one today! My yard is pretty small, but we do try to keep in manicured.
I've been working on my side yard garden ever since last year. I had a trellis in the center of this garden with a beautiful clematis  vine that was so full it toppled the trellis over. When I saw that, I decided it was time to redo the whole space. So I got to work ripping everything in that area out. Here is a photo from last summer after my demolition.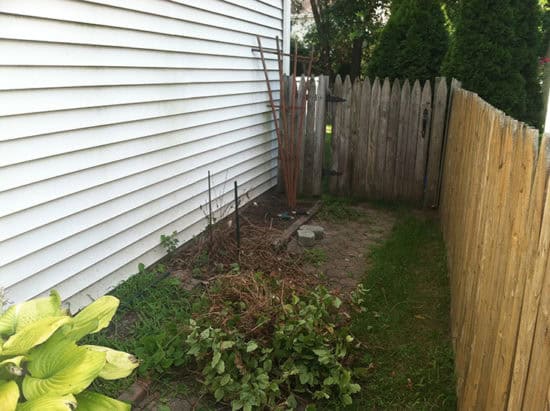 I moved the trellis from the center to the back so I could secure it to the fence for extra support. I carefully dug up the roots of the clematis  vine and replanted it over there. I was hopeful it would take and grow back again this year and it did.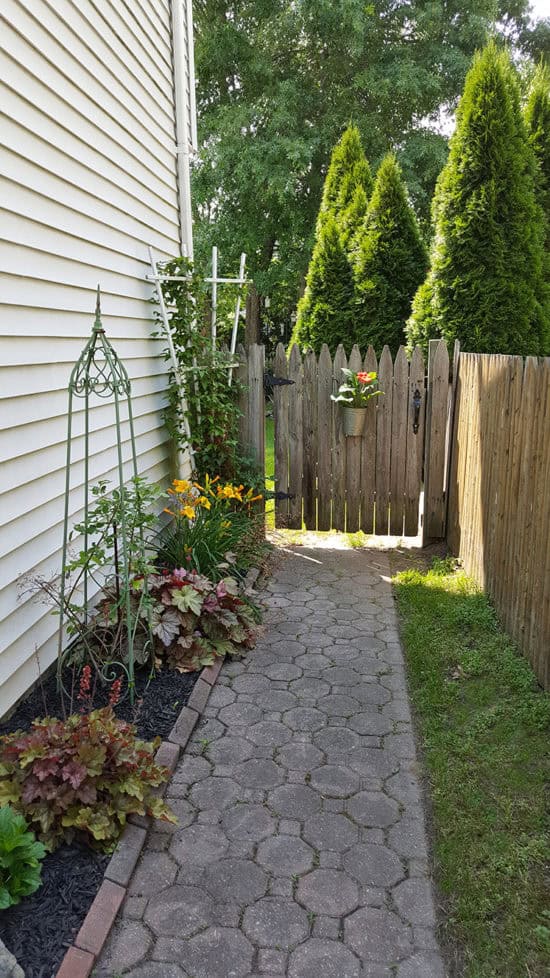 The garden obelisk (would you believe I found that at a flea market?) that you now see in the center had been in my backyard. I had it in an old whiskey barrel with a blueberry bush growing up it. The barrel rotted out, so I transplanted it here to the side. Blueberries grow SO SLOWLY.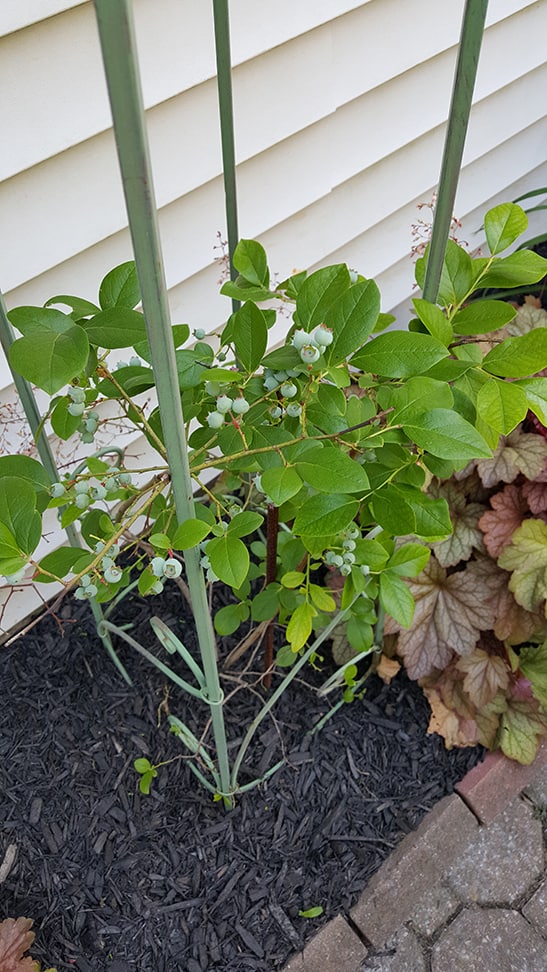 I recycled the usable parts of the whiskey barrel, you can see how I used them here and here. I filled in the rest with a daylily plant, 2 heuchera plants and one hydrangea on the end.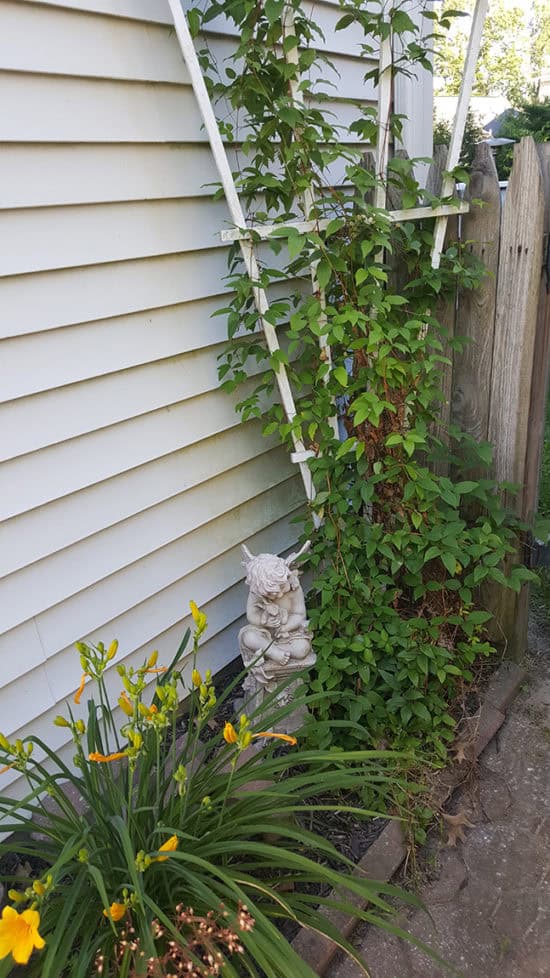 This year, I've been working more on my front yard. It looks decent, but it's not where I want it yet. I have a few bare spots in the garden that I can't yet decide what to fill it in with yet.
This photo shows our little stepping stone walkway. This is one project I am working on this summer. This area had small red rocks in it that I removed about a month ago. They were messy and always getting kicked around. I just planted creeping thyme in between them . It doesn't look like much now, but once that spreads and fills in, it will hopefully look pretty amazing.
The front of my house faces north, so it gets mostly shade all day. While there are alot of shade garden plants to choose from, I would also like a few more perennial flowers here too.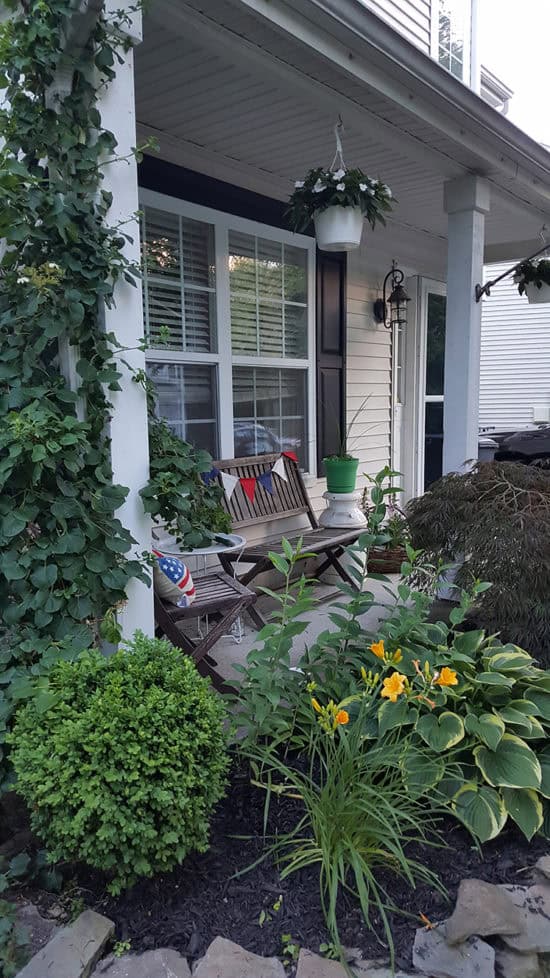 I added two daylily plants last year which I'm really happy with. I also have lilies behind those that bloom usually mid-July. Those lily bulbs seem to mutliply a little each year which is great. We added a trellis to the side of the porch several years ago for added privacy. I had planted a rose bush that I picked up at a discount store for $3. I later decided I didn't like it, so I pulled that out and planted a climbing hydrangeain its place. That little rose bush somehow came back even after I pulled it out so now I just leave it alone.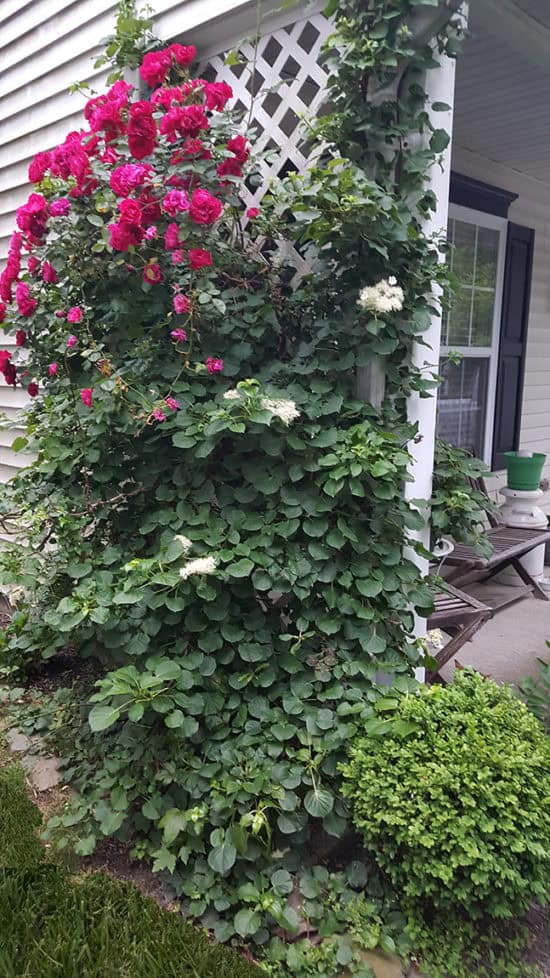 To the left of this, I am working on a full hydrangea garden jsut for cut flowers. No one really sees that side of the house, and the hydrangeas seem to grow well there. That area is not photo ready yet. Hopefully next year. My porch is small, but it's a nice, shady spot to sit on hot days.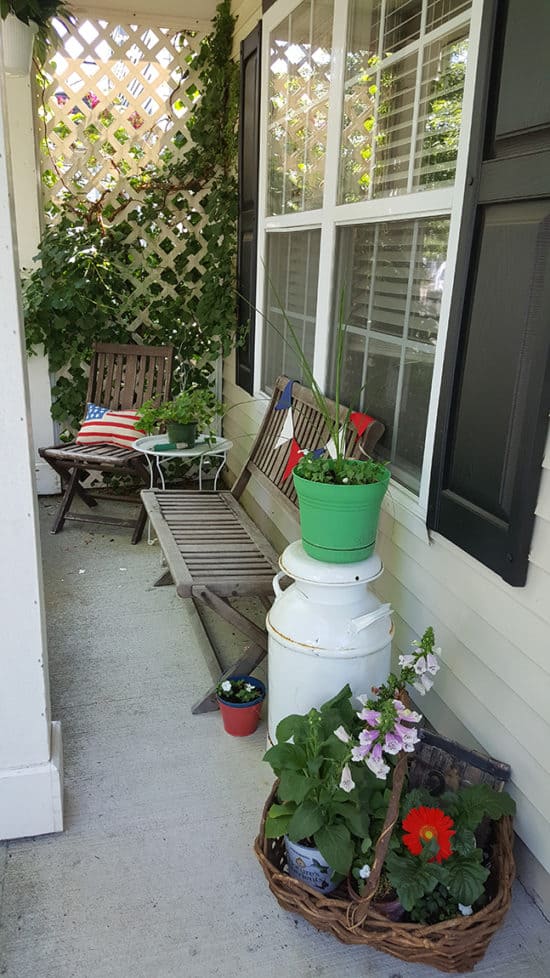 How cute is the little flag pillow? I found that in the Target dollar spot.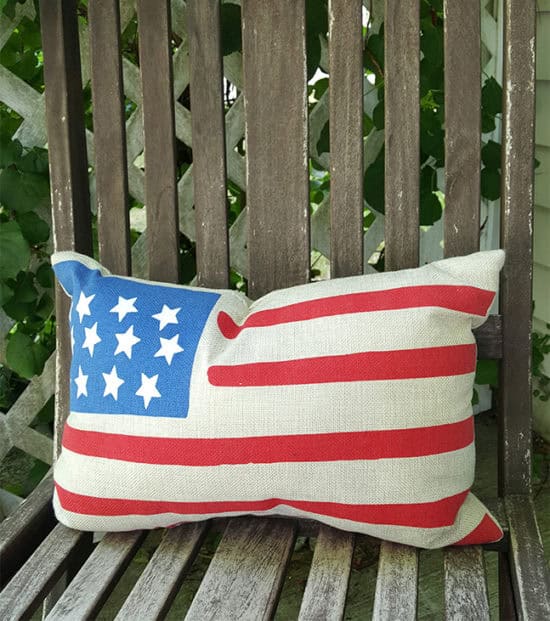 I found the basket that holds these flowers at my favorite flea market.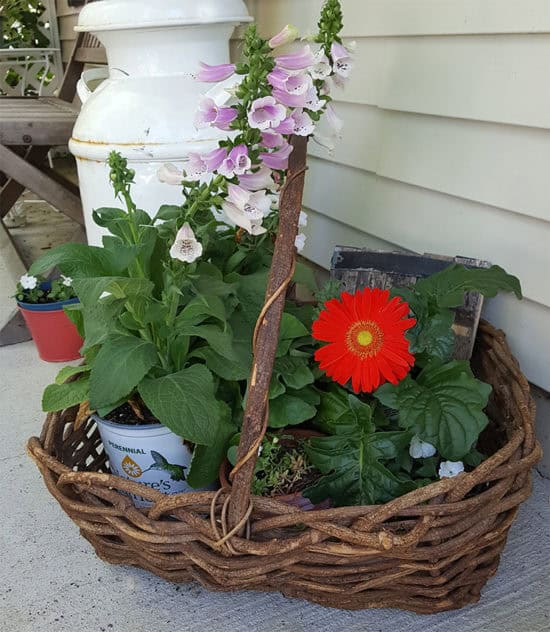 On Monday, I shared my new potting bench in the back yard. I've wanted one of these forever! It's under $100 at World Market.
In the backyard, we have a paver patio that my husband and I installed ourselves way before my blogging days, that is still a work in progress.
Want to see more gardens? Visit my friends!
Summer Garden Tour & Outdoor Spaces Blog Hop
Monday
Tuesday
Wednesday
Thursday
Friday
Follow Along with all the garden tours by following #gardentourbloghop