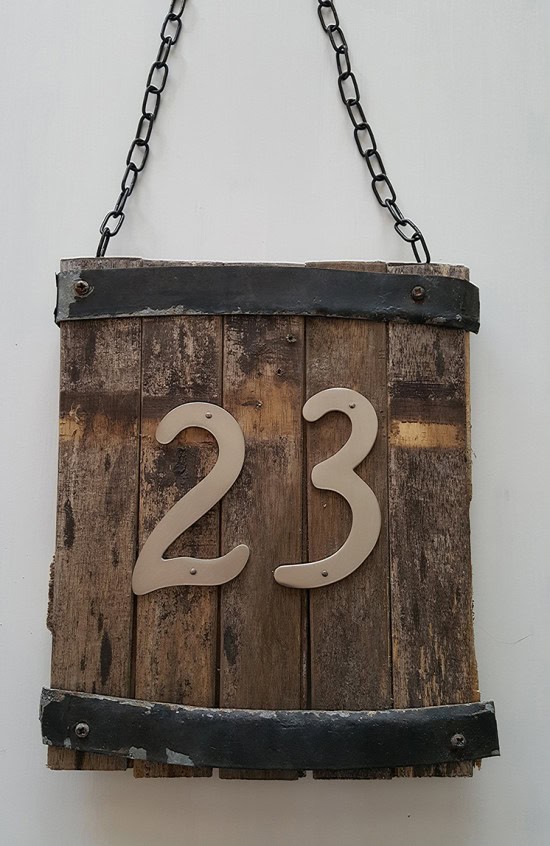 Today it's time for another  DIY challenge. I haven't done one of these in a few months so I was re-energized with this one. For this month's challenge it was my turn to pick the item. As I mentioned in Friday's post I picked chain. With that in mind, I created this Rustic House Number Sign.
I've been wanted a house number sign or plaque out front for years, but I was never able to find one that was a little rustic. To make this, I used wood from an old whiskey barrel planter that fell apart last summer.
I had already upcycled the handles from that planter into door knobs. I never threw out the wood, because it was so perfectly weathered I knew I'd think of a way to use it elsewhere.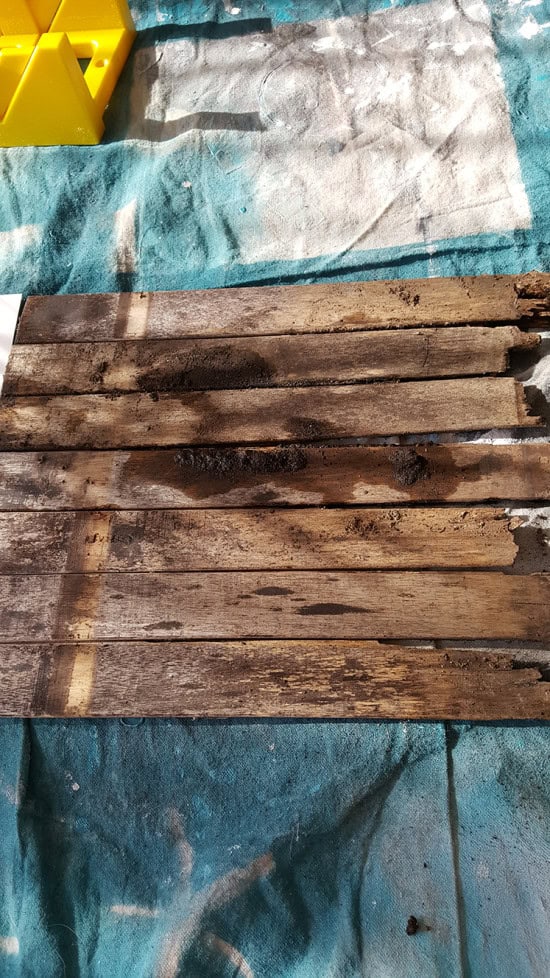 I used my mitre box to cut the wood pieces into 5 equal lengths. Then I cut two more pieces as backing.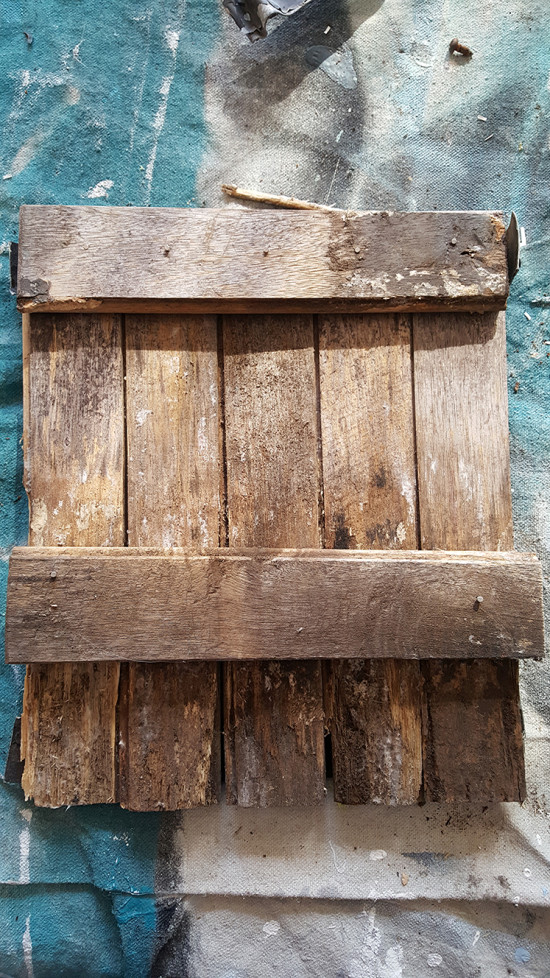 I placed the two extra pieces horizontally across the back and nailed into place. I used 5 nails across the top to secure each piece of wood, on the bottom I used only two to secure the ends. I moved the bottom piece up a bit because the wood was so weathered on the bottom that it was brittle. I then set my house numbers on top to get an idea what it would look like.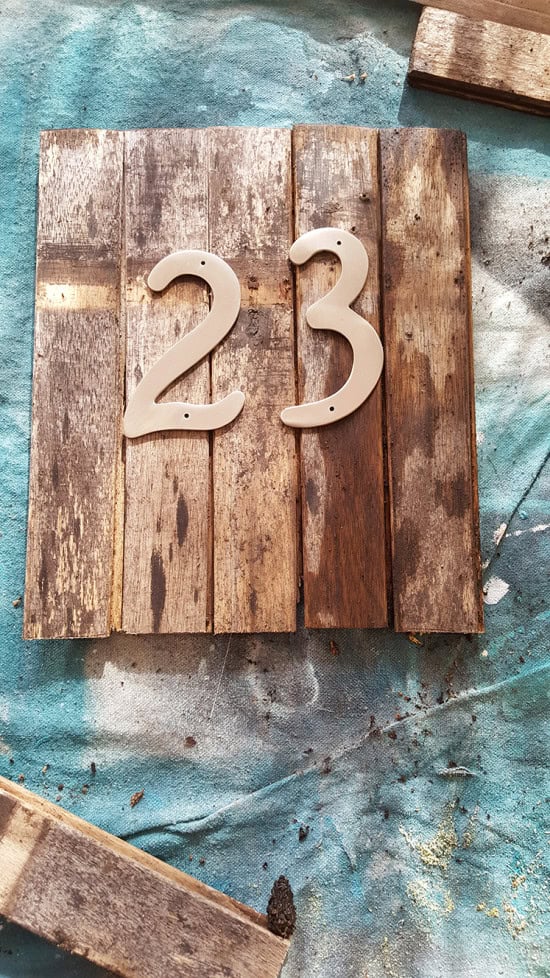 I thought it needed a little something more and I remember that I had also kept the metal that originally wrapped all the way around the whiskey barrel. I wanted to use that too, so I very carefully cut two pieces to the width of my sign. I actually wore leather gloves when cutting this because the metal edges are sharp. I used industrial scissors to make the cuts. I screwed it onto my sign using the existing screws that originally held it to the planter.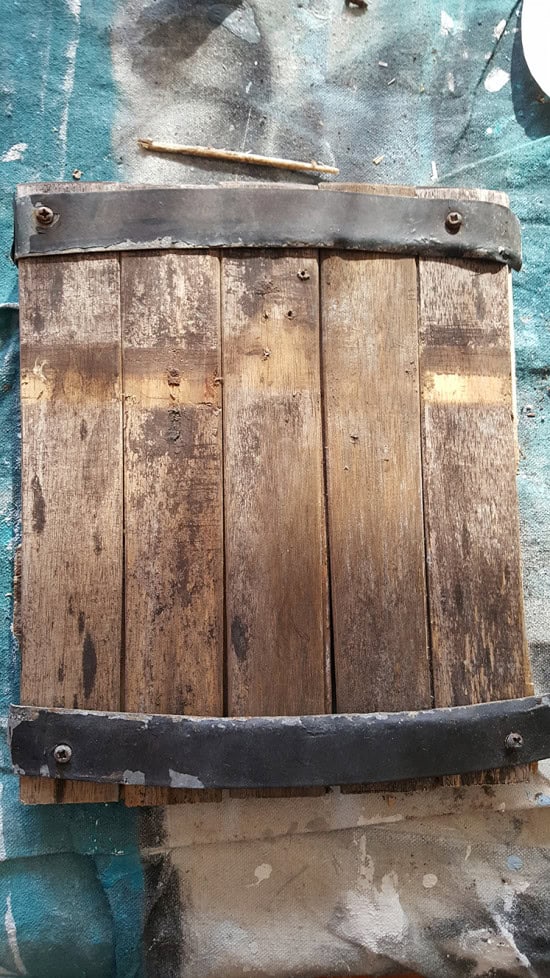 Attaching the chain was a little more challenging. I had picked up screws with little loops on it to attach to the top. I was unable to use that because it would require me to bend metal to get the chain into the loop. I ended up using staples from a staple gun. I looped the staple through the chain first.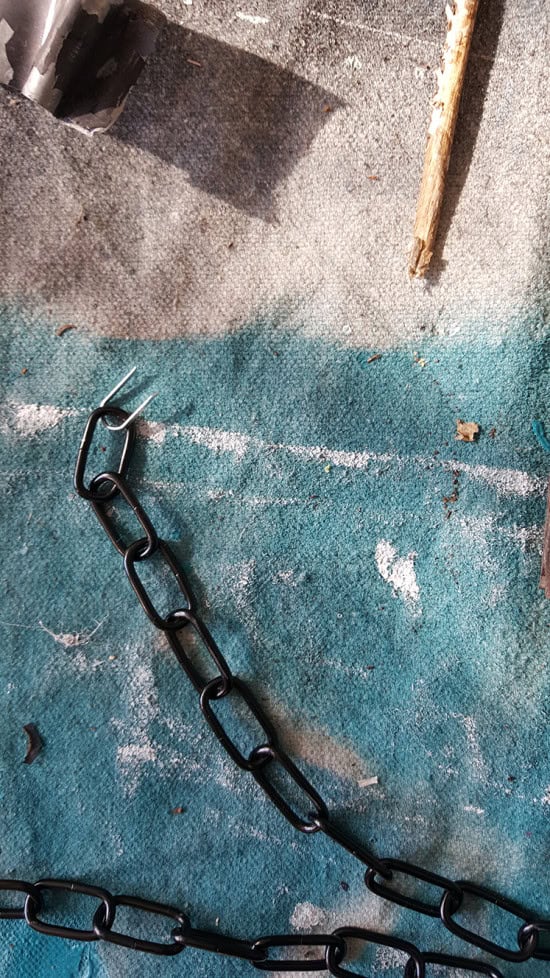 And then I hammered it into the sign with a rubber mallet. This was probably the most difficult part of the whole project.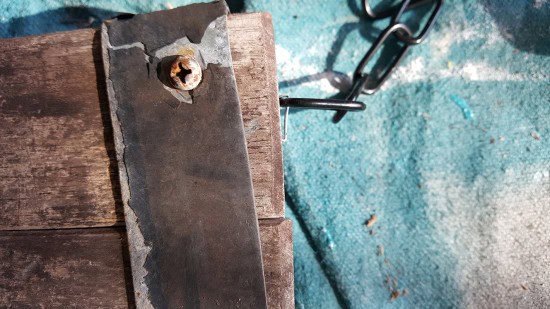 Lastly, I hammered in my house numbers to the sign using the nails that the numbers came with.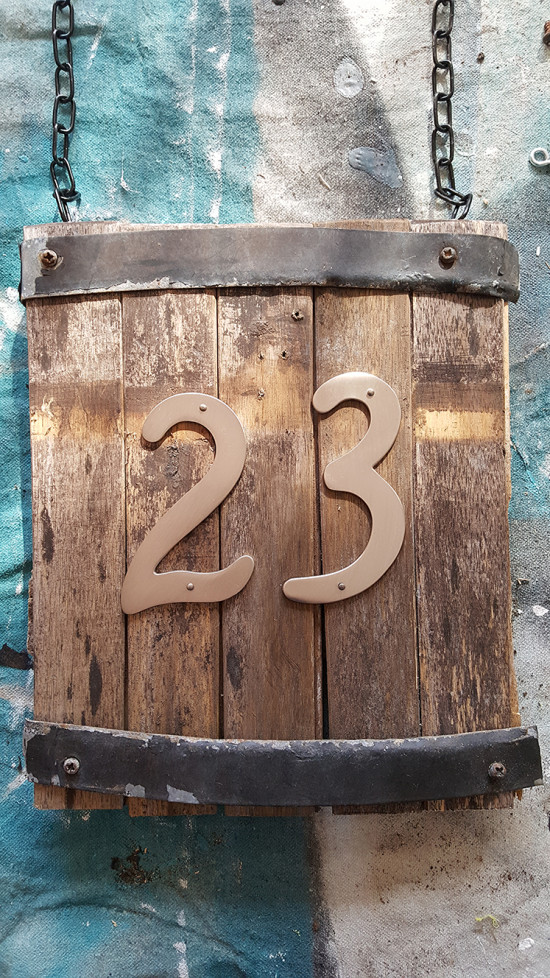 Luckily I did this project a few weeks ago when I was able to get outside and take pictures. This weekend was below zero degrees here.
Be sure to see what creative ideas my friends came up with using chain! As much as we've enjoyed this challenge each month, we have decided to no longer continue doing these. We are all ready to move on and focus on new ideas!