Happy Friday! I really cannot believe it's July 4th weekend already! We are having a graduation party for my daughter this weekend so we will be very busy preparing for that over here, so I'll keep it short. Today I've rounded up some quick and easy ideas for those July 4th picnics. Whether you are attending a party or hosting yourself, I'm sure you'll find an idea you can use. Enjoy!
1. Create a festive red, white and blue centerpiece.
2. Use red, white and blue bandanas to line your food trays. I love this simple idea!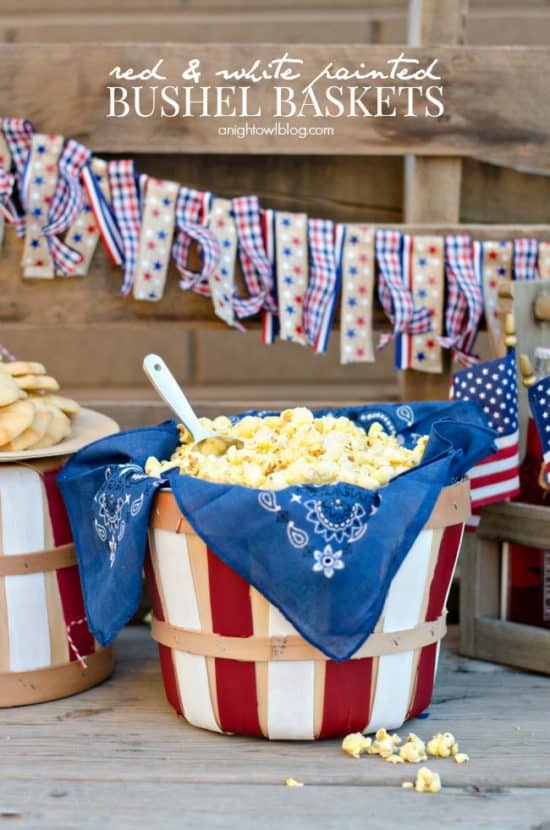 3. The adults will like these red, white and blue popsicles as much as the kids will.
4. Whats says America better than red, white and blue mason jars?
5. Get creative with your food and make a red, white and blue appetizer tray.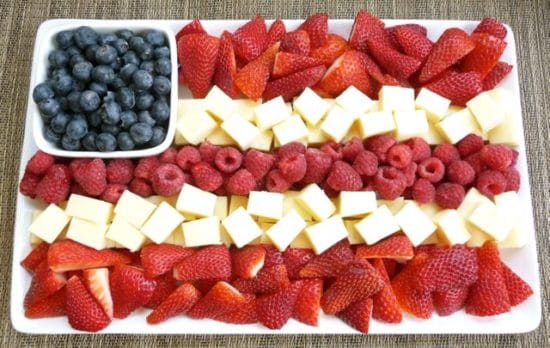 Aren't they all adorable?? Have a safe and happy Fourth of July!