Our Best DIY Projects and Makeovers of 2019
At the end of each year since I've been blogging I like to look back and see what we've accomplished around here. I'm usually surprised at how many DIY projects and makeovers I fit into a year.
Today I'm highlighting some of my favorites and some of yours. There were far more projects this year than I could fit into one blog post!
Room Makeovers
My older daughter's room got a much-needed makeover earlier this year. It started when we installed inexpensive flooring that looks like real hardwood. We had actually bought those floors for our master bedroom but her carpeting was in such awful shape that my husband agreed to do that room first.
That led to a bigger bedroom makeover, which I had been itching to do! With the new floors, I finally felt like I had something to work with. My husband also installed craftsmen style molding in her room which made a tremendous difference as well.
My bathroom also got a very budget-friendly refresh. Painting the bathroom sink with sink paint made a huge difference. I went with an all-white color scheme with brass accents in this bathroom.
Another interesting makeover I pulled off this year was in my daughter's dorm house. I transformed her dorm bedroom in only one day. For a one-day makeover the change was dramatic! You have to see what I had to start with on this one.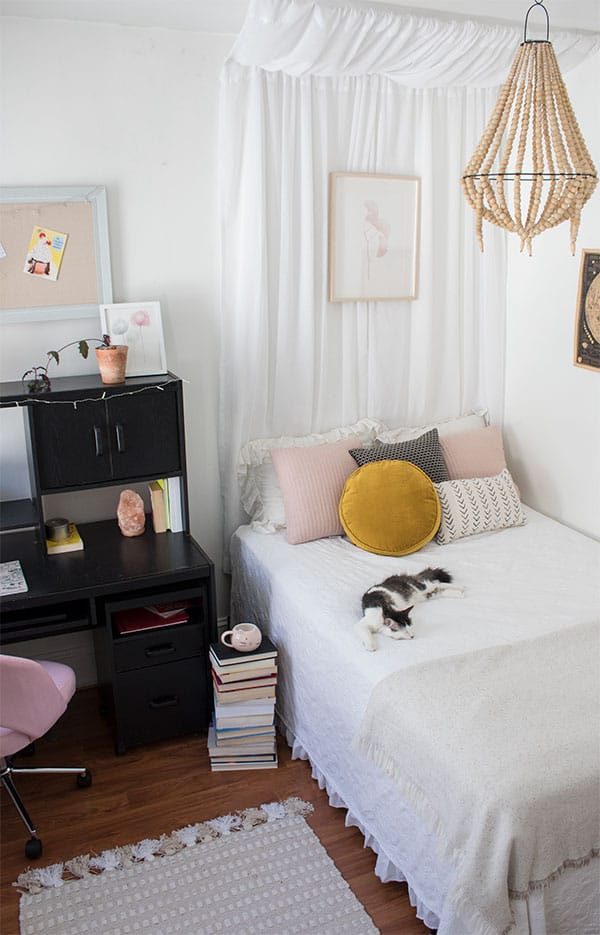 One other room had a few changes this year also. I lightened up my family room with a white slipcover on the existing sofa and soft neutral wall art. That white slipcover alone made a dramatic difference, I couldn't be happier with that upgrade.
Outdoor DIY Projects
I did several long overdue outside projects this year. Painting my shed made a shockingly dramatic change in my yard. I love when paint alone transforms a space!
With help from my daughter, I also did some work in the patio area of our yard. I'd been wanting to add lights out there and came up with the idea of making an arbor using string lights.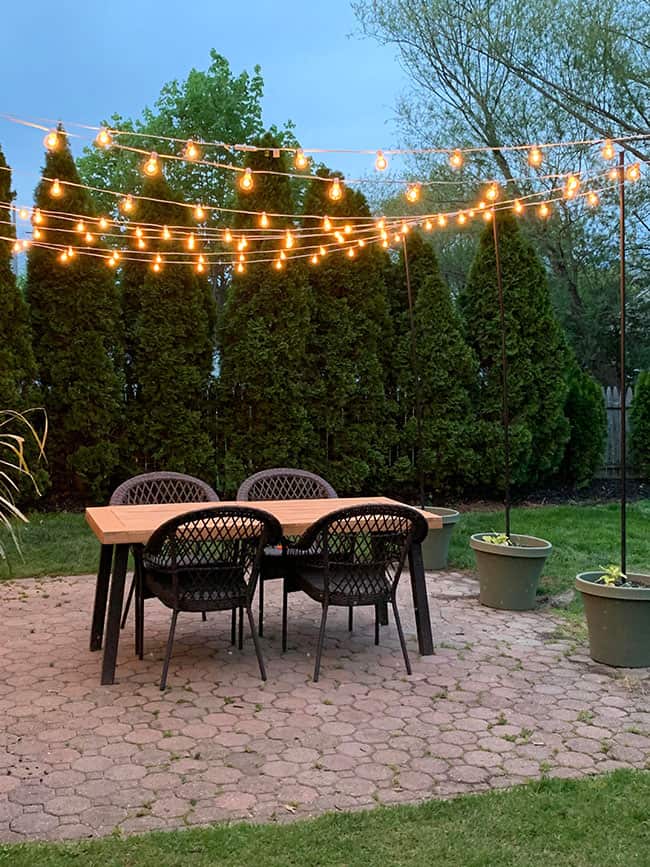 One of my most popular posts of the year was the DIY Tipped Wheelbarrow planter in my yard. You guys really loved that one!
Another of your favorites and mine was how I painted my concrete porch floor to look like wood planks. This is holding up amazingly well, by the way. Not a chip or a scratch anywhere. I should have done this way sooner!
Furniture Flips
There was quite a few furniture flips this year as well. You guys really loved the upcycled hutch makeover. I still can't get over the fact that I found that for only $45, though it was in terrible condition before it's the makeover. The additional storage space I have with this is useful too.
The most labor-intensive was this vintage dresser that I bought and removed the paint from for a natural wood look. Definitely, worth the work, I love this one. The photos really don't do it justice.
And then there was the little inexpensive dresser/nightstand that got painted with a bold shade of green for my daughter's room. The technique I used on this led to a flawless finish. I'll never paint furniture with a brush again!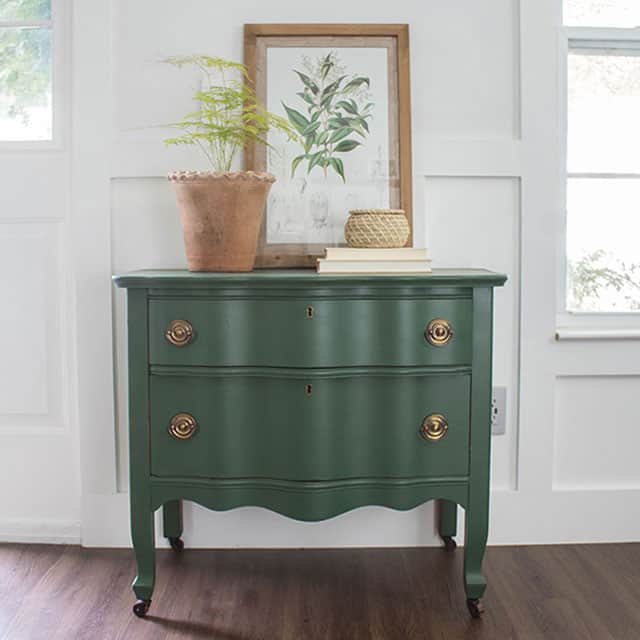 Homemade
After some encouragement from a friend, I began exploring the world of essential oils. I was definitely skeptical about the benefits of oils going in, but I'm a believer now. The lavender and bee pollen soap I made was a huge hit with my daughters. The said it really transformed their skin.
I also tried out DIY candle making for beginners. This project was a fun one, I plan to try more candle making ideas soon. The idea of being able to control the scent and getting creative with the vessel is far more interesting to me than store-bought candles.
Here are a few more posts that are worth mentioning because they may be useful to you!
Which home renovations will save you money later.
What you need to know before buying kitchen countertops.
How to remove water stains from upholstery.
What not to do when choosing furniture.
The best way to hang wall baskets.
How to keep animals out of your garden.
Splurge vs save home decor.
How to sneak in more storage space.
The easiest way to paint bricks.
Get this look: classic living room.
My favorite carpet steamer.
My wheels are already spinning with ideas for 2020 but I'd really love to hear what pain points you may be facing in your home! Leave them in the comments, maybe it's something I can help you with!
I've also been thinking about having a weekly session via my Facebook page where you can ask specific design/decorating questions and dilemmas for me to answer regarding your home. Would this be something you'd be interested in seeing?
Your feedback is important to me and much appreciated!
Wishing you all a very happy and healthy New Year!