Don't Do These 10 Things When Choosing Furniture
This is a sponsored post written by me on behalf of CORT Furniture Outlet for IZEA Worldwide. All opinions are 100% mine.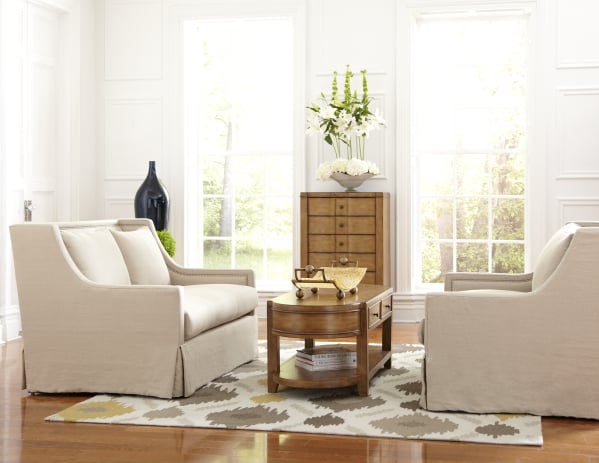 Have you ever walked into a room and felt like everything just "works" together? That doesn't happen by accident. There are several things to consider when planning your furniture and layout. Of course, when it comes to design, beauty is in the eye of the beholder and nothing is off-limits.
Today I want to share a simple guide to get you started off on the right foot as well as a great resource for purchasing beautiful furniture at great prices!
Here's how it works…
I've recently discovered CORT Furniture Outlet. CORT sells both new and previously rented furniture. The previously rented furniture has been used in model homes, on movie sets, and in corporate offices to name a few. Because CORT furniture needs to hold up to several moves, it's built to a higher standard than most other furniture. Once it serves its temporary purpose, it's moved to a CORT Furniture Outlet to be sold. So you're getting high-quality pieces for a great price.
1. Don't Buy Pieces of Furniture That Are Out Of Balance.
You want the furniture to be around the same weight. Not physically but visually. Imagine a heavy antique chair with lots of ornate details. You wouldn't want to pair it with a dainty side table. That wouldn't "work". That may be an obvious example but keep that in mind when piecing together a room. It's not always that obvious.
2. Don't Ignore Shape of Furniture to Shape of Space.
Keep in mind the shape of the space you'll be placing the furniture. You wouldn't want to place a curved sofa against a flat wall. However, that same curved sofa would look right placed in a nook of a bay window. If you're placing a sectional in a square room, the L-shaped style will almost always look better than the curved sofa. Flat wall = straight furniture.
The same is true for hanging wall art. Take into consideration the shape of the wall space where it'll be hanging. If it's a rectangular area, typically a rectangular piece of art will work best.
3. Don't Place Furniture Off Center.
Imagine your room is cut in half down the middle from top to bottom and side to side. This would create four quadrants. Now imagine you are looking down into the room from above. You want those four quadrants to have about the same amount of visual weight. If you have doorways in any of those quadrants you obviously won't place furniture there. When you see the room at normal elevation the doorway will be the visual weight in that area.
4. Don't Forget To Measure.
Don't forget to measure the room. Draw it out on graph paper before purchasing furniture. There are plenty of online where sites you can do this as well. I usually start with Photoshop and design my mood boards. Then I use Floorplanner.com to do the furniture layout. Measure twice, buy once!
5. Don't Forget To Leave Clearance.
As mentioned, leave the area in front of doorways clear. Windows should ideally have 12″ of space open in front of them when possible. Ten inches is an average amount of space between chairs and sofas as well as walkway space between furniture. In front of dressers allow approximately 2'5″. Allow 2 feet per chair around dining tables.
6. Don't Push ALL Furniture Up Against The Walls.
Even a small room will feel airier with the furniture pulled in and away from the wall.
7. Don't Forget What The Room's Function Is.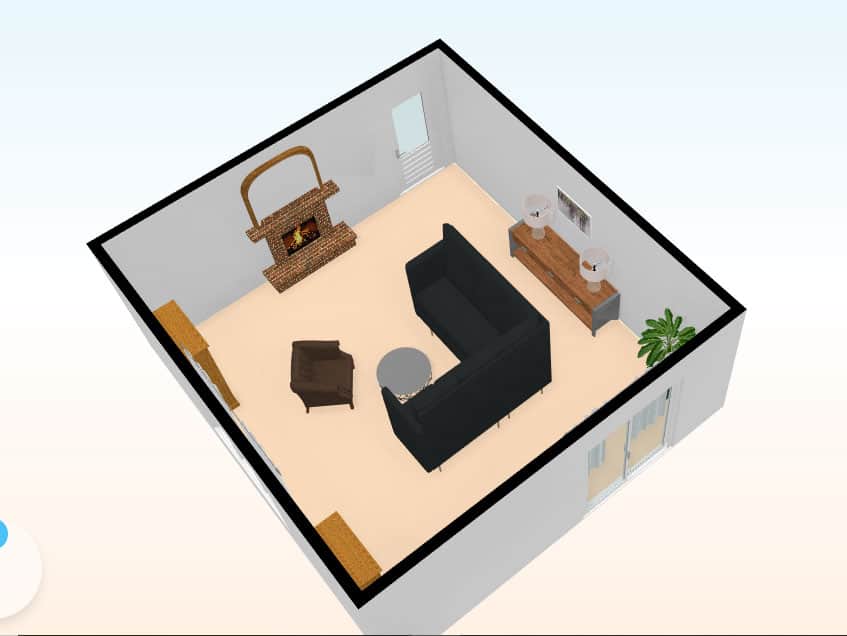 Of course, your room needs to be functional. When planning the space imagine how you will be using the room and have the furniture serve that function. For instance, create a cozy gathering spot in front of the fireplace.
8. Don't Ignore Your Focal Point.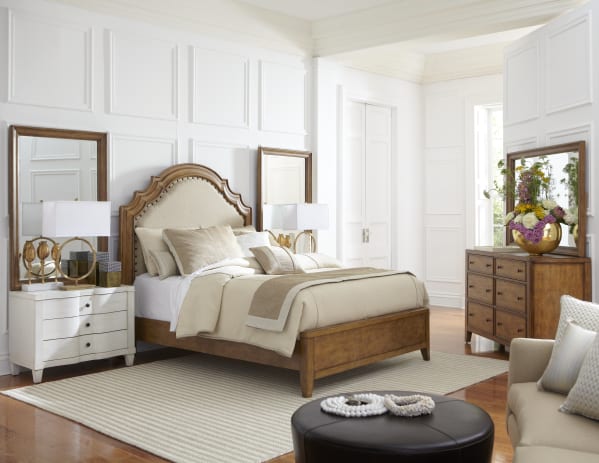 All rooms have some sort of focal point. You want that focal point to extend from floor to ceiling. Not literally but visually. Imagine a fireplace as the focal point. A mirror placed on the mantel draws the eye up. On the wall opposing the focal point, you want a similar amount of visual weight from the floor to ceiling.
If the focal point is off-center, create your seating area around it anyway. Then balance out the rest of the room using the four-quadrant method. In some rooms, the furniture itself is the focal point. For instance, the bed is the focal point of a bedroom and a dining table is a central focus in a dining room.
No natural focal point? Create one! You can use bookshelves, or even add a decorative mantel to the wall.
9. Don't Forget Elevations.
You also need to balance height and color in the room. You wouldn't want everything the same height, it would look odd. Heights should be mixed evenly around the room.
10. Don't Dismiss Visual Weight.
Remember colors and patterns carry visual weight as well. Darker colors and bolder patterns carry more visual weight than lighter colors and delicate patterns. You want these sprinkled evenly around the room as well whether with accessories or furniture.
These are basic guidelines to get you started. Experiment with different combinations until you see what "works" in your house. That's the fun part! All of these room designs can be found at CORT Furniture Outlet
You can also find more design inspiration on the CORT Blog.