How to Easily Hang Wall Baskets
HOW TO EASILY HANG A GALLERY OF DECORATIVE WALL BASKETS SO THAT THEY SIT FLUSH WITHOUT MAKING ANY HOLES IN THE WALL!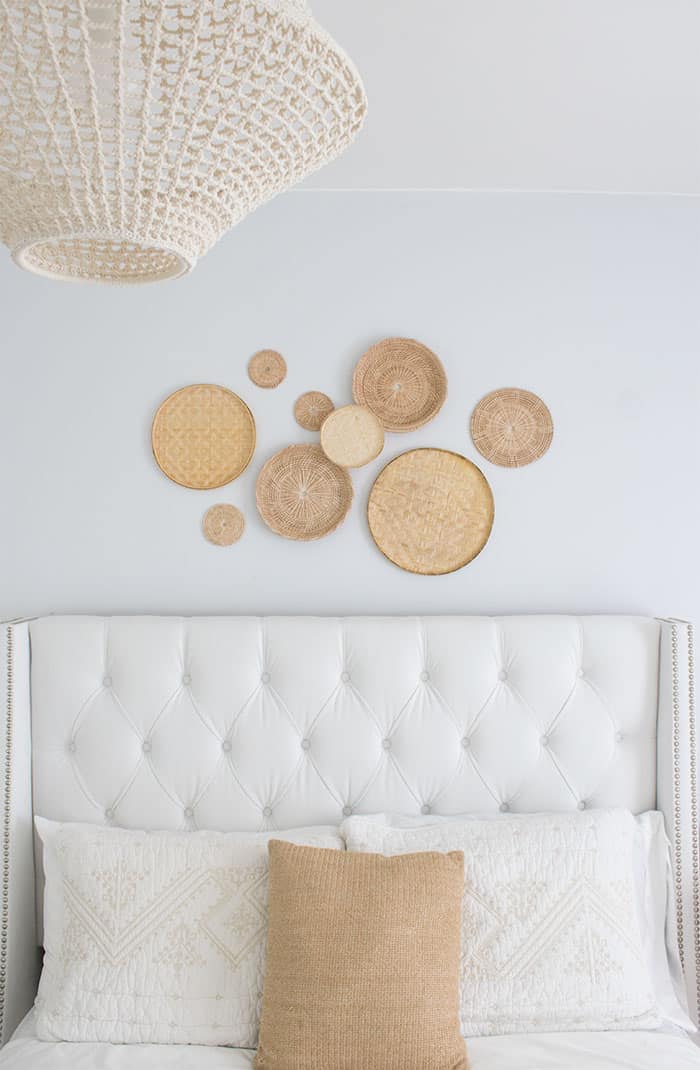 You guys, I finally made some serious progress on my daughter's bedroom makeover. I still have a few small things to do, but I today I wanted to show you how I hung a gallery of wall baskets above the bed.
I've actually had these wall baskets since February but I couldn't hang them until I bought a headboard. I finally got one and I was so excited to finally see these on the wall!
I found a really simple process that makes this so easy. You won't even have to make a single nail hole in the wall with this method. What is also so great about this method, is that you can easily layer the baskets for a stacked look as well.
Find Your Wall Placement
This step is optional but I find it helps. It greatly reduces the need to continually put the baskets on and off the wall, potentially damaging the wicker.
First, I traced each of the wall baskets out on paper to make a template. I used computer paper because it was all I had on hand. You could also use leftover wrapping paper, newspaper, or anything else you have handy.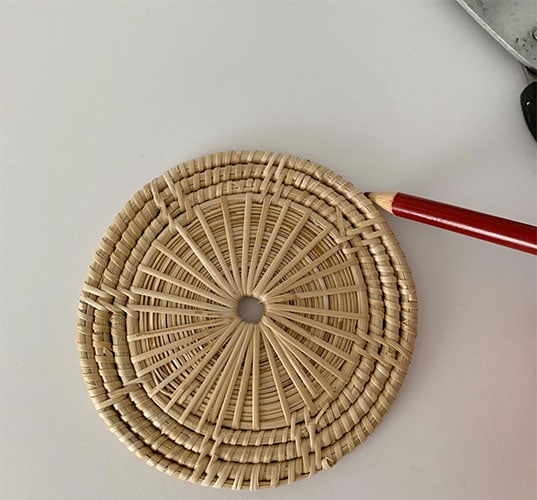 After I had each of them traced and cut, I started trying different arrangements on the wall. I played around with several different layouts before finally deciding on one.
How to Hang Baskets Without Nails
When I found the layout I liked, I removed the templates one by one and replaced them with the baskets.
These baskets are flat and didn't have any hangers on the back. There wasn't really an easy way to add a hanger. Which wasn't a problem. Instead, I used Instant Tacky.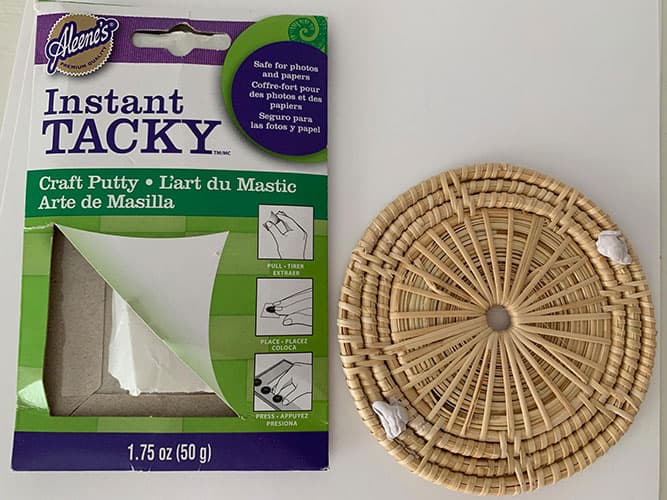 This is an adhesive, removable putty and may also be called Fun Tac. The Instant Tacky is the perfect solution for this for a few reasons. One, it works so that the baskets can all sit completely flush on the wall.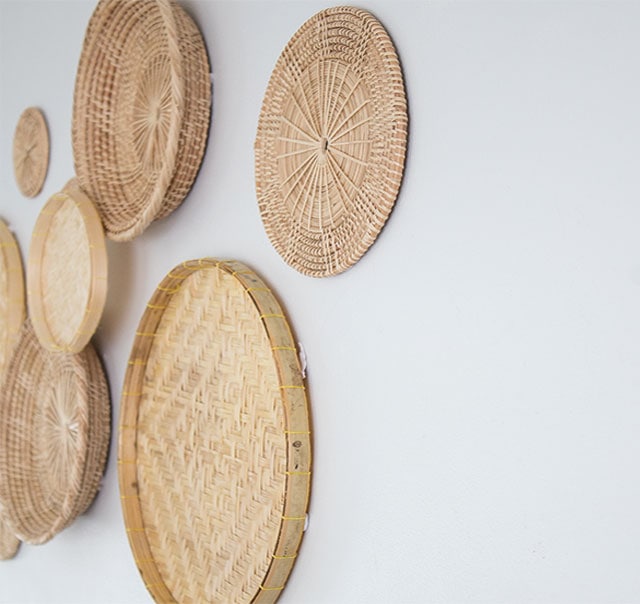 Two, it's completely removable and repositionable without leaving any marks whatsoever. And, three, you can use it to layer the baskets on top of one another for a layered look.
To use it, just place a small amount of the putty to the back of each basket. Next, gently apply pressure as you stick it to the wall. It really couldn't be any easier.
I've used this material to hang items on the wall before and it holds up surprisingly well.
Where to Buy Decorative Wall Baskets
I bought my baskets online from this site but I found the same ones for less here* after I bought mine. What I liked about this set were the slight variation in color and the varying sizes.
You could also collect baskets on your own for a collected, vintage look. I preferred buying a set over trying to piece it together myself. It has a more cohesive look to it this way.
If you're in the market for a set, here are a few more I found while browsing online: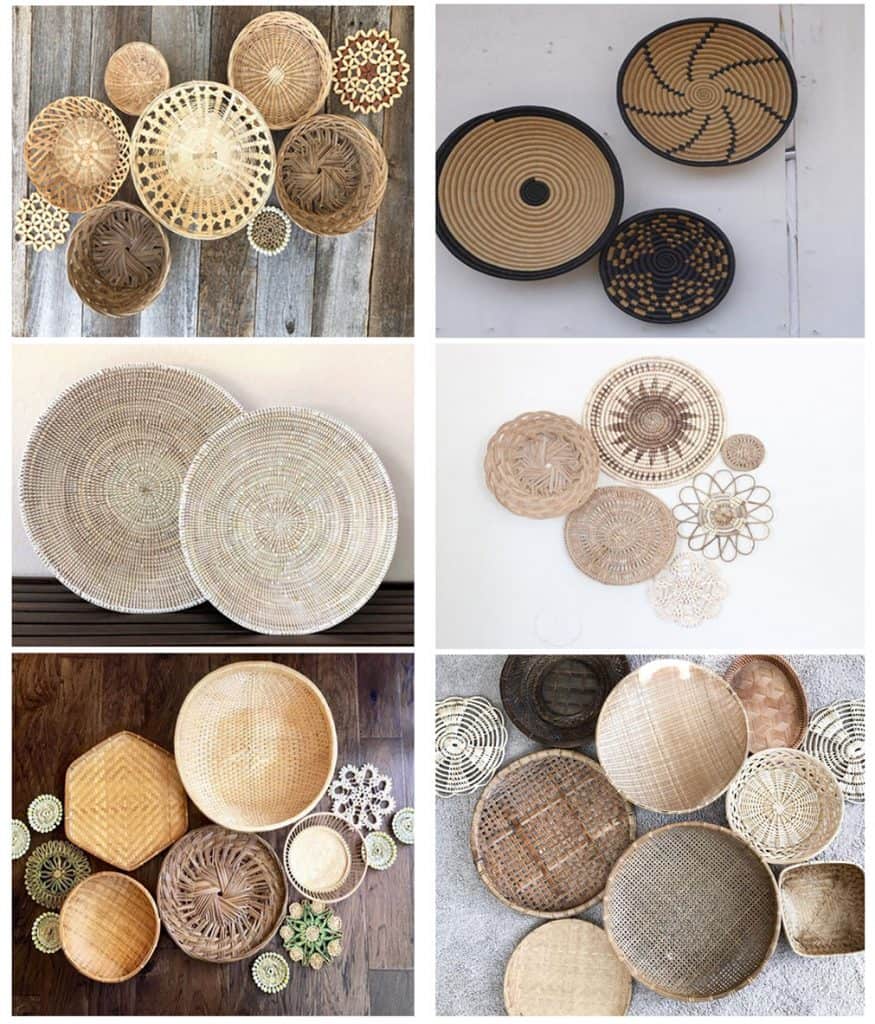 Set of 9 wicker baskets/Set of 3 Rwanda baskets
White Coil Basket/Set of 6 Woven Wall Baskets
Set of 14 Woven Baskets/Set of 10 Vintage Baskets
Which one is your favorite?
PIN FOR LATER: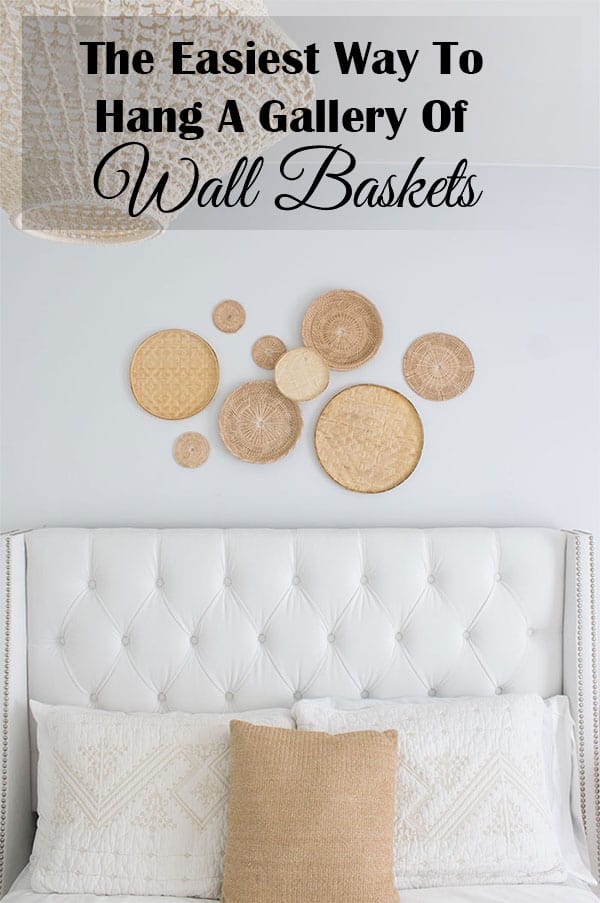 *This post may contain affiliate links, see my full disclosure for more information..