Whether you are planning to host a get together for the 4th this year or not, I guarantee these simple Fourth of July DIY ideas will have you inspired to decorate for the holiday. They have definitely gotten me inspired!
Summer holidays should be all about ease, so I chose simple yet beautiful red white and blue projects for this round-up. Most of these ideas could even be worked on with your children. Keep these in mind when you're looking for a rainy day project to keep them busy.
I love the stars and stripes on this flower pot because the stripes aren't perfectly straight, giving it a bit of a rustic feel.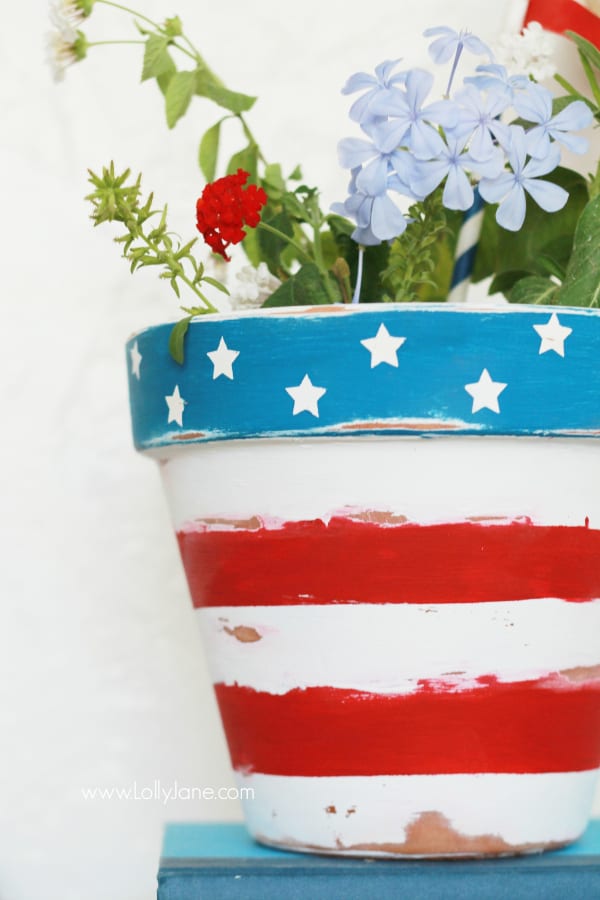 This DIY star-spangled wood tray caught my eye right away. I love the subtle stars, it shows you can display your patriotism without going full out red white and blue.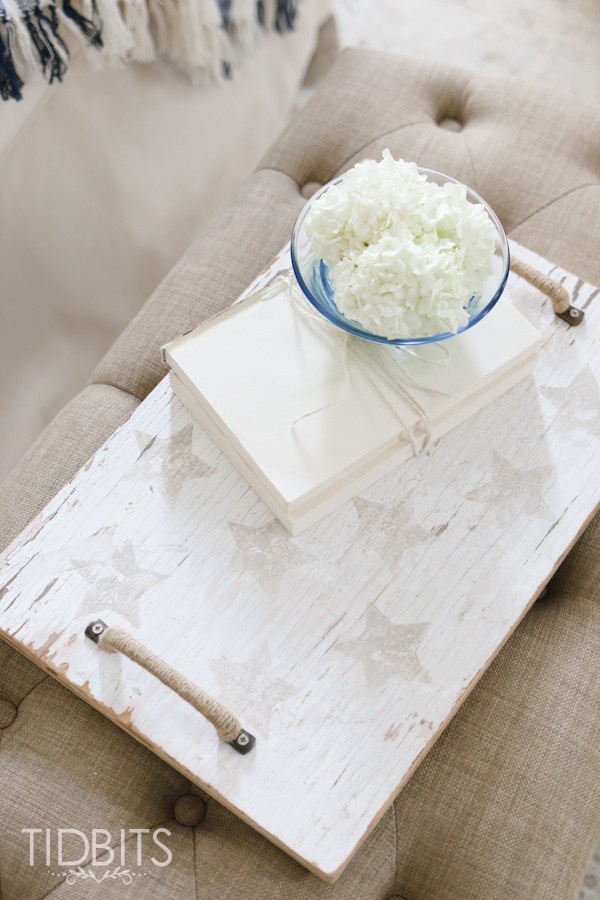 How cute is this 4th of July painted burlap banner? The little bows in between are a nice touch.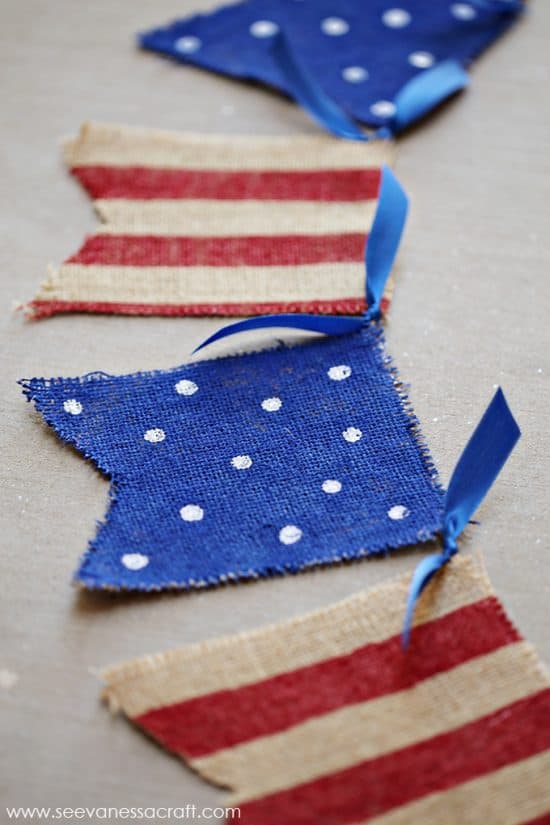 This patriotic windsock decoration is pretty enough to leave out well after the fourth.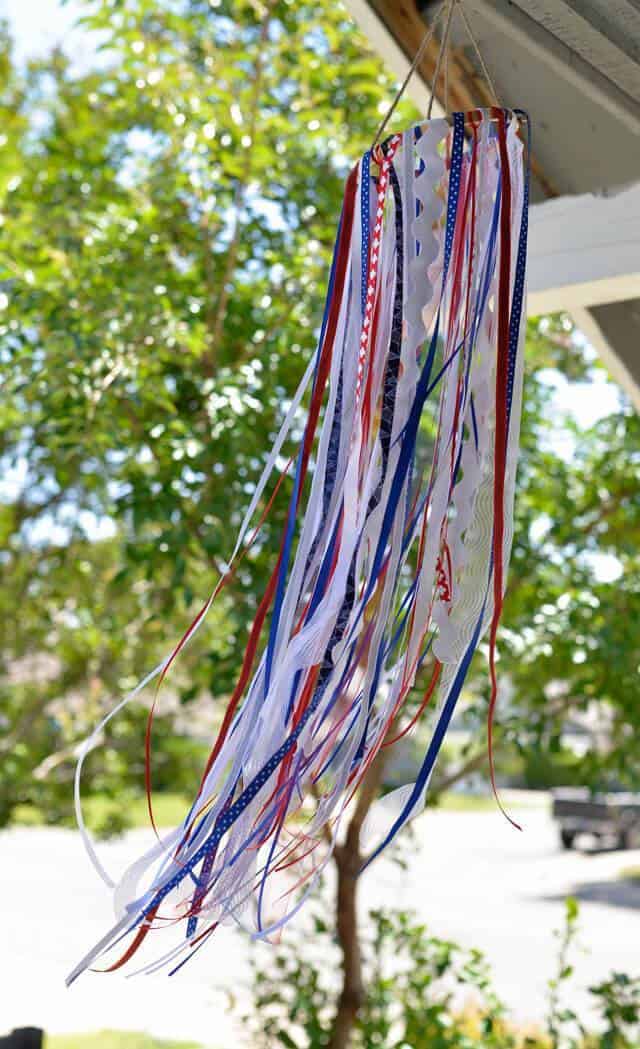 l am a huge fan of ticking stripe fabric and totally fell in love with this clever DIY flag pillow cover with its farmhouse vibe.
Another really cute but simple Fourth of July DIY idea is this tea towel. You could take this idea and use it on most any fabric. For example,  it would make a cute pillow cover.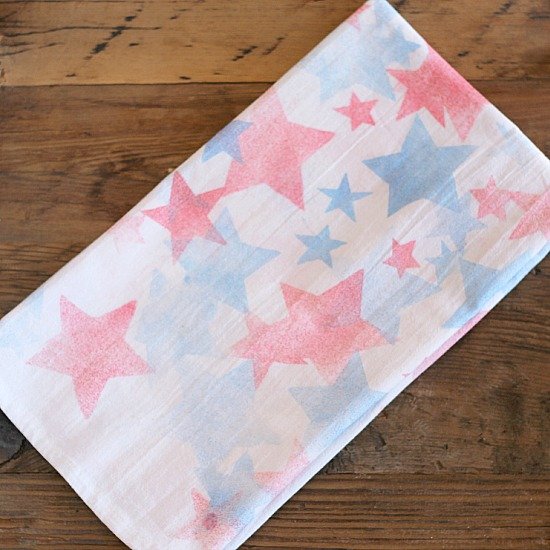 This rustic old glory wreath is stunning!
Patriotic paper cones are easy to make and can be used for a variety of snacks or even to display flowers.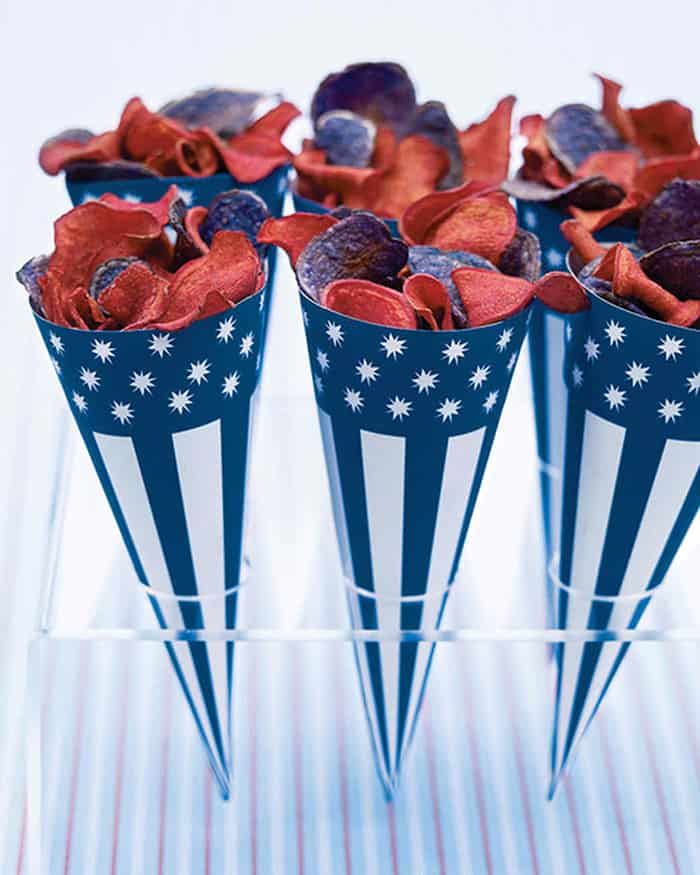 A Fourth of July doormat is a useful DIY idea.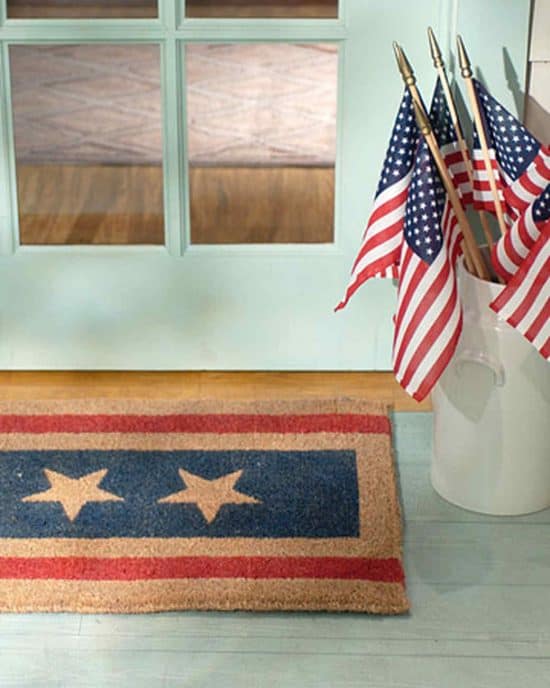 This last one isn't really a DIY (though you could make it yourself) but this pretty red, white and blue wood bead garland* is available to buy. I love the detailing on this.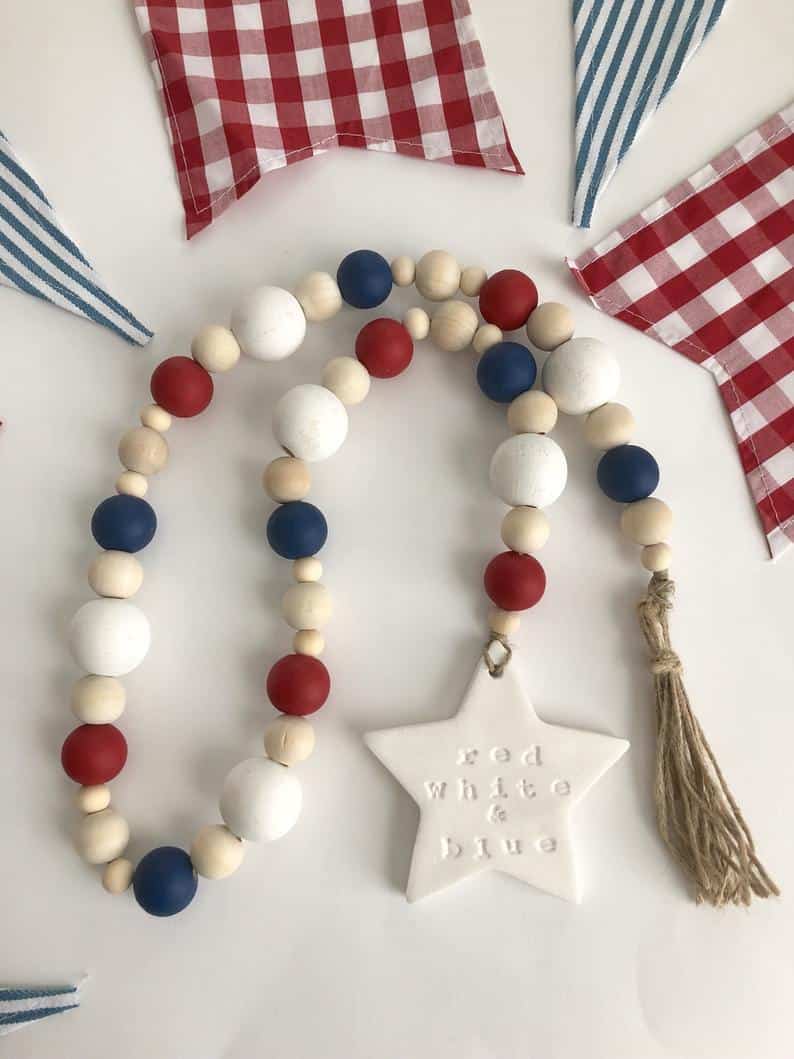 Which one is your favorite?
PIN IT:
*This post may contain affiliate links, you can read my full disclosure here.