Red White and Blue Wreath DIY
This cute little red white and blue wreath will take you from Memorial Day to Labor day! This is a really simple DIY project that will take you less than 15 minutes total!
You could make this with basically any American flag fabric that you may have. One idea is to upcycle an older flag that has seen better days. The imperfections will be less noticeable.
For this wreath, I used a really beautiful vintage style scarf with the American flag design. It's semi-sheer and has a pretty, subtle pattern in the blue area. I ordered it online and couldn't have been happier with it. You could use this scarf for a multitude of decor ideas. It could also be worn as a hair scarf, a wrap, or an accessory.
For the wreath, you'll only need a handful of supplies!
Red White and Blue Wreath Supplies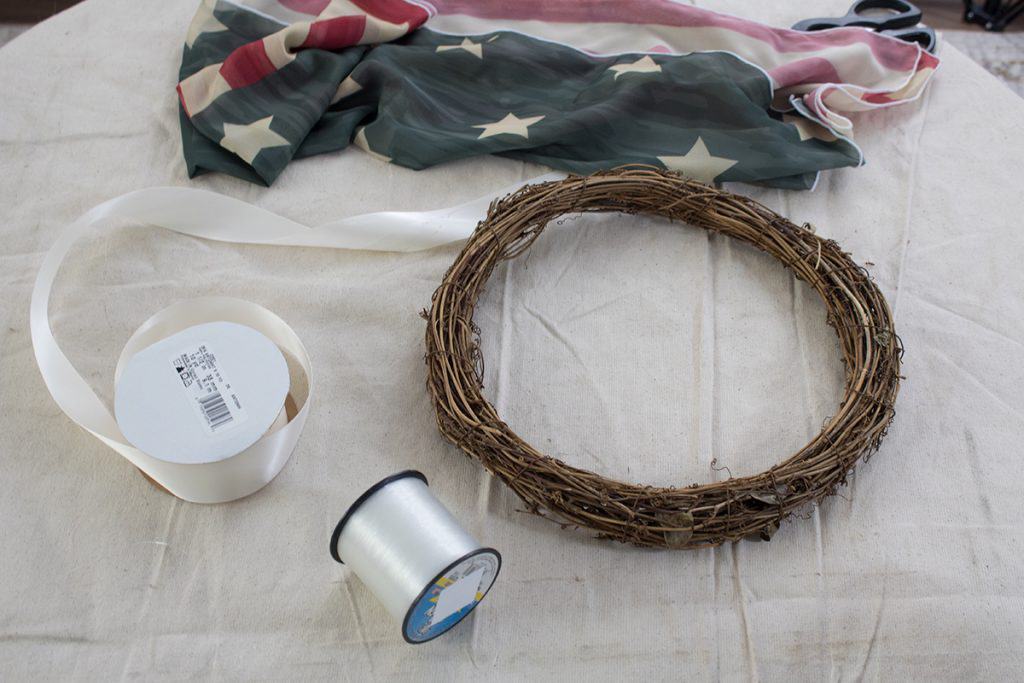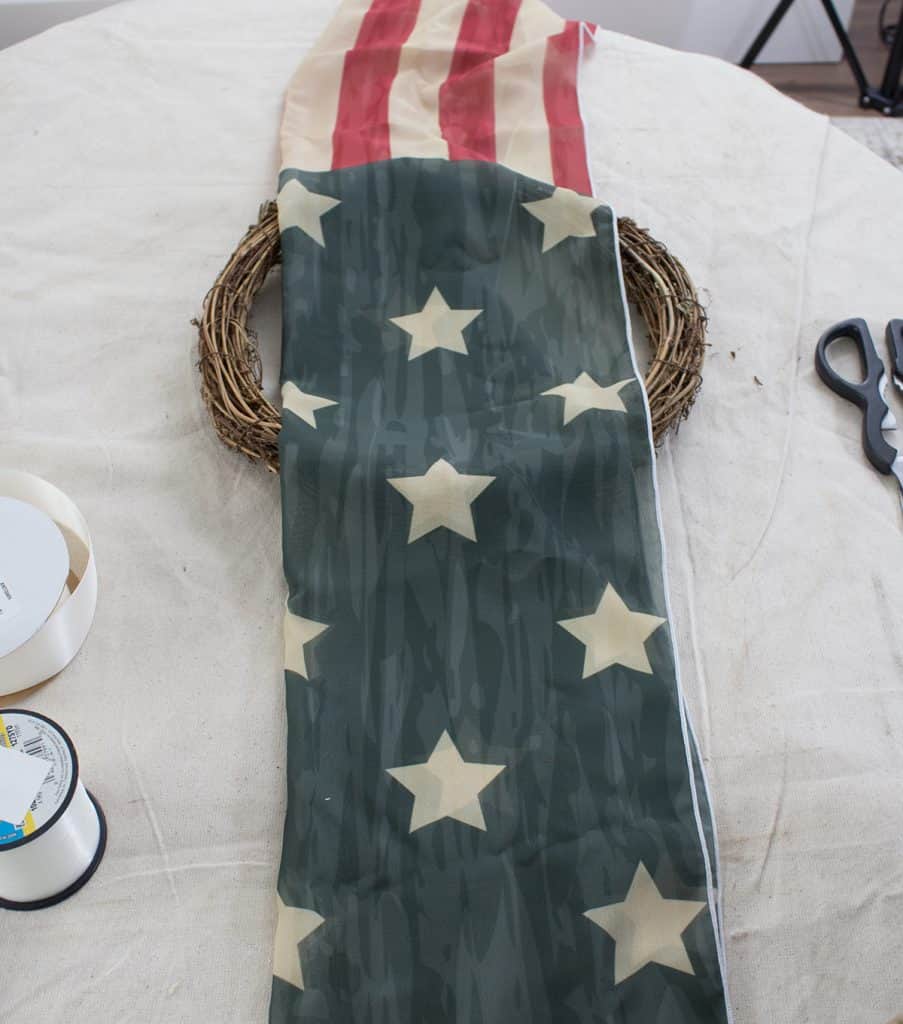 First, fold the scarf in half lengthwise so it's nice and long. I used a longer scarf because I wanted a good amount of fabric leftover. I like long and flowing!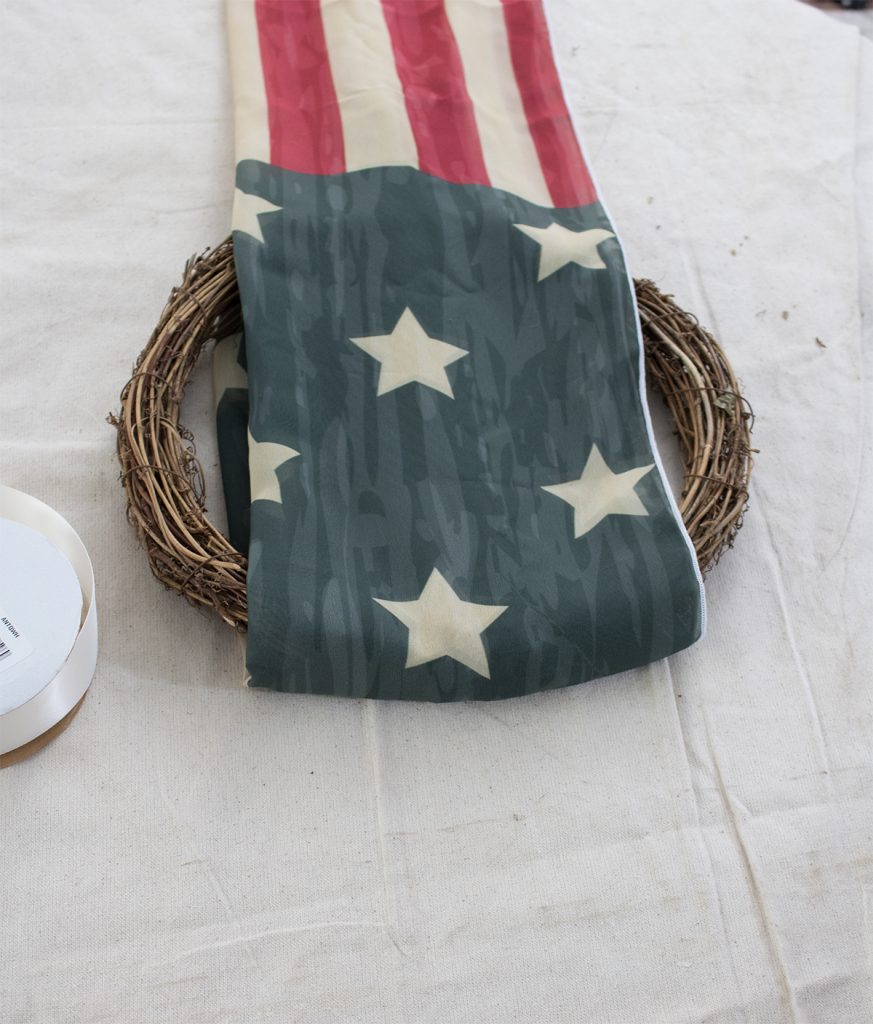 Next, tuck half of the blue and white striped side underneath the grapevine wreath as shown above. You want to tuck enough underneath so that you have some coming out on the right side. I had about 5 inches coming out on the right.
The idea is to have enough to grab and tie off.
Gather your fabric on the right and use your ribbon to tie the back fabric together to the front fabric. Pull it tight enough so that it won't slide around later. The grapevine wreath is textured enough that it helps prevent that as well.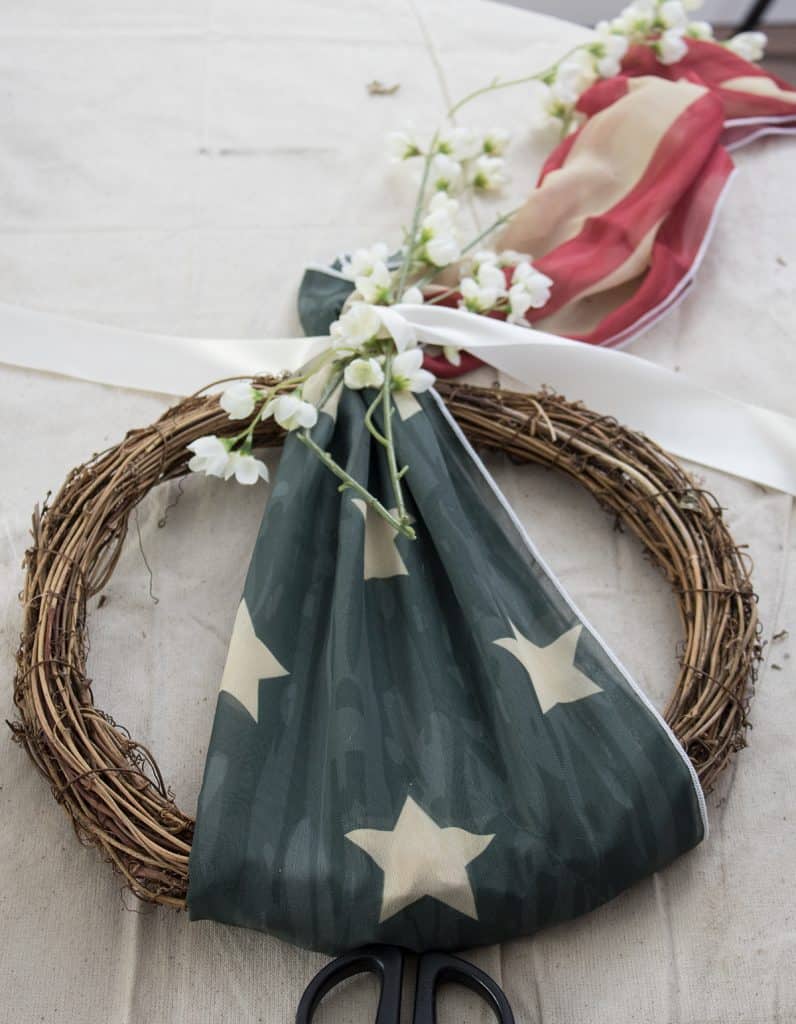 Once I had it tied with the ribbon I realized it needed a little something more. I had these faux lily of the valley flowers stored in a trunk. They were the perfect accent for a simple wreath. I personally don't love very lavish and overly embellished wreaths.
This is hands down the easiest wreath I've ever made. It's also my favorite. Grapevine wreaths come in a bunch of different of sizes so you can go as large or as small as you want with this wreath.
Another idea is to make several of them for a bigger display. You could hang them on porch posts, a fence gate, or on a set of double doors. If you love easy 4th of July decorations, this one is for you.
Change the ribbon color or flower color to better suit your personal taste. If you happen to enjoy very embellished, then go crazy and load it up with flowers and a big bow.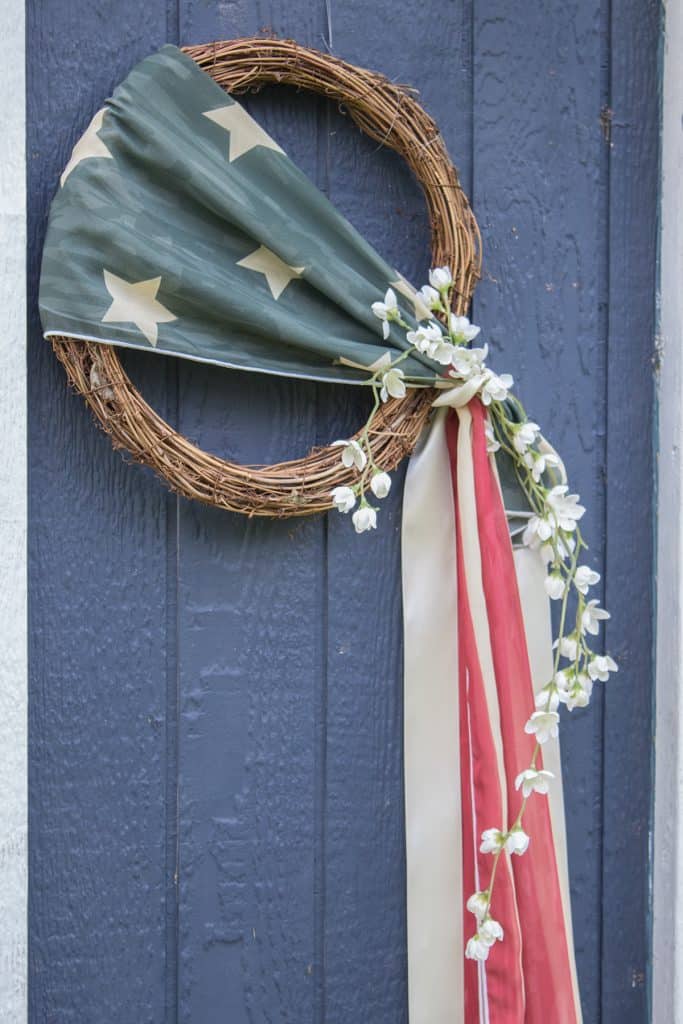 How do you like your wreaths? Less is more or abundant is better?
You may also like:
10 Simple Fourth of July DIY Ideas