How to Sneak in Storage Space Where There's None
CREATING STORAGE SPACE WHERE THERE ISN'T ANY WITH MULTIFUNCTIONAL FURNITURE


Getting organized is one the top resolutions people make for the new year. If this is something you struggle with (as I do) I have a tip for you today.
One thing I've been thinking about doing in my home is switching out the coffee table in my family room. I really loved the one I had (you can see that one here) but it was just too large for the space. Not only did I want something that better fit this narrow room, but one that offered storage space as well.
I found a coffee table while browsing online at Wayfair that was the right size, offered storage and also fit my style so I finally went ahead and bought it. The minute I got this new coffee table into the room I knew it was the right decision. It fits the space so much better.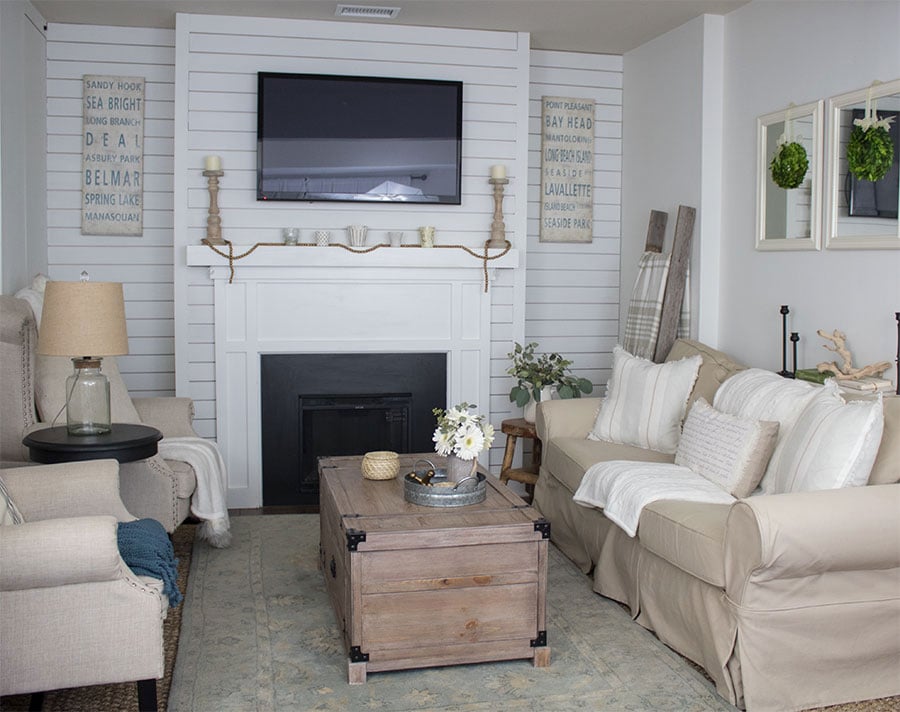 This coffee table packs a good amount of storage in a small footprint. It has a drawer that opens on the front.
Not only that, but the top lifts up to reveal a ton more storage inside!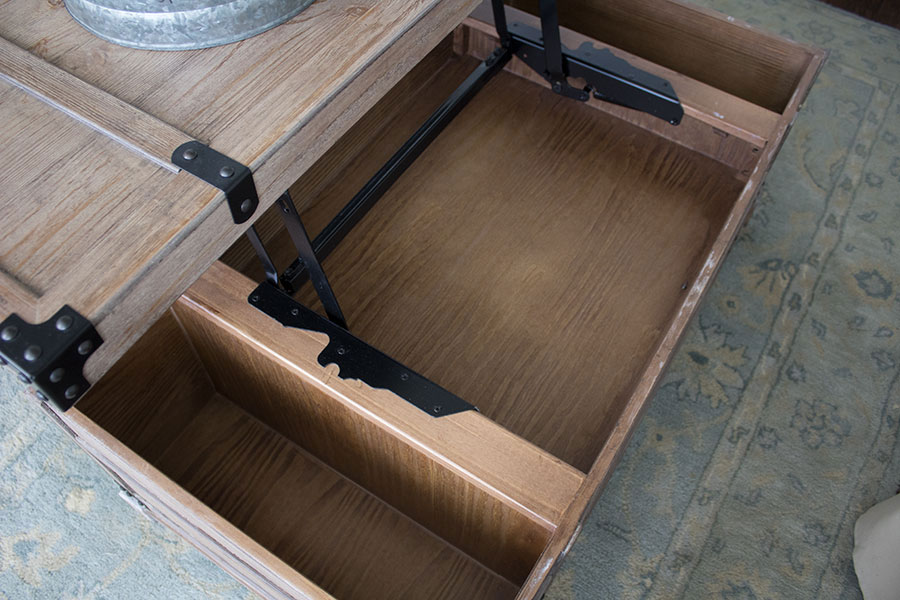 I was happy that the woodtone of this coffee table is even prettier in person than it looked on the site.
My old coffee table was a much darker wood tone, so this one helps to brighten up the space. This room (which used to be my garage!) only has windows on one wall so I try to keep it as light and bright as possible.
I'm so happy with this table and the extra storage space I now have. Like anything else, getting organized is easier when you have the right tools (or in this case furniture) for the job. It's got me thinking about where else I can sneak in some storage space.
You may want to also check out these small space organizing ideas to help get you on the right track!
This post was sponsored by Wayfair, all opinions are my own. You can read my full disclosure here.