22 DIY Ideas for Quarantine
I saw a news report recently that mentioned Amazon is selling out of puzzles. I guess with so much time at home, people are looking for ways to keep entertained. As for me, I would rather be repainting a room and working on DIY projects as opposed to puzzles or games.
I thought I'd look back at some of our past projects that might be of interest to anyone stuck home and looking to pass the time in a more productive way. I'm including projects of all sizes so there's something for everyone.
Make A DIY Rag Banner Garland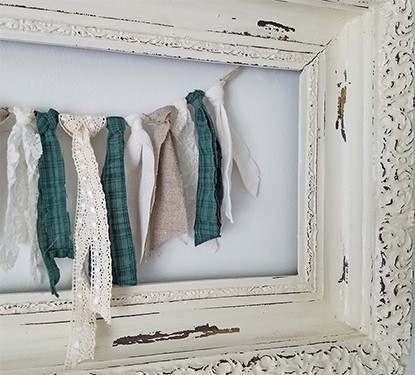 This DIY garland is super easy and can be made using any scrap fabrics you have around the house. It has stood the test of time in my house which is always a good sign considering how often I swap out decor.
10 Minute Eucalyptus Wreath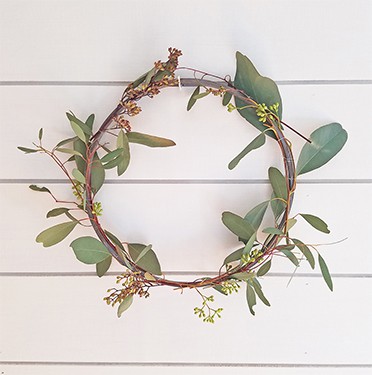 This eucalyptus wreath is one of my favorite projects ever and one of the easiest!
DIY Wooden Welcome Sign
Likewise, another project that has stood the test of time is this DIY wooden welcome sign. It's been out on my porch for a few years now and it's really held up to the weather.
Take Up Soap Making
Another easy project that is also useful (especially considering the current state of things) is soap making. With a melt and pour base, the fun is customizing the soap. For this one, I used lavender and bee pollen.
Add Patina To Terra Cotta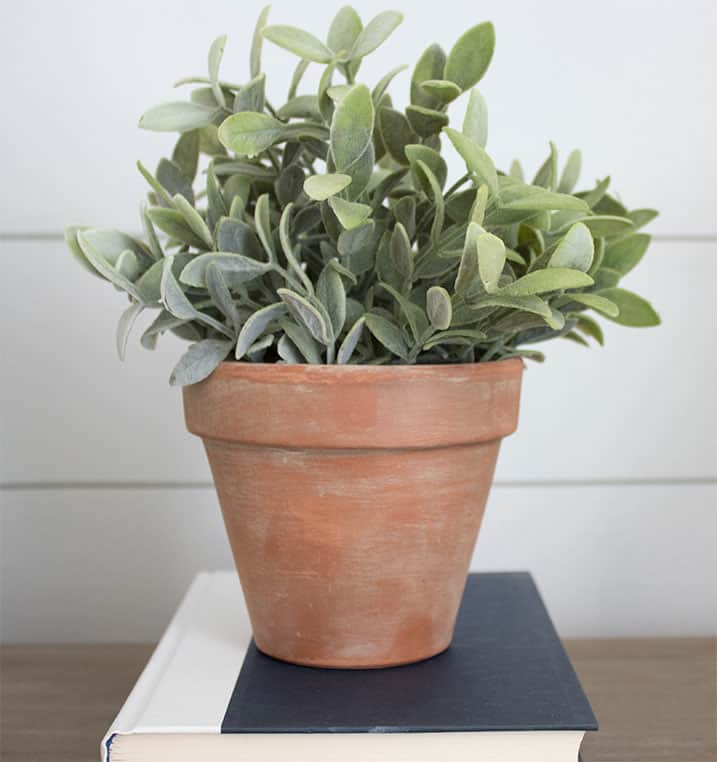 If you know me at all you know I prefer things that have some history or are vintage. I found a way to age new terra cotta pots so they look weathered.
DIY Herb Pots
I love growing my own fresh herbs during the summer so I created these cute little herb pots to grow them in.
Cover Your Books In Pretty Fabric
Decorating is all about layering and nothing is more useful for that than a stack of books. I used fabric to cover old books to give them a more cohesive look.
Hang A Basket Gallery Wall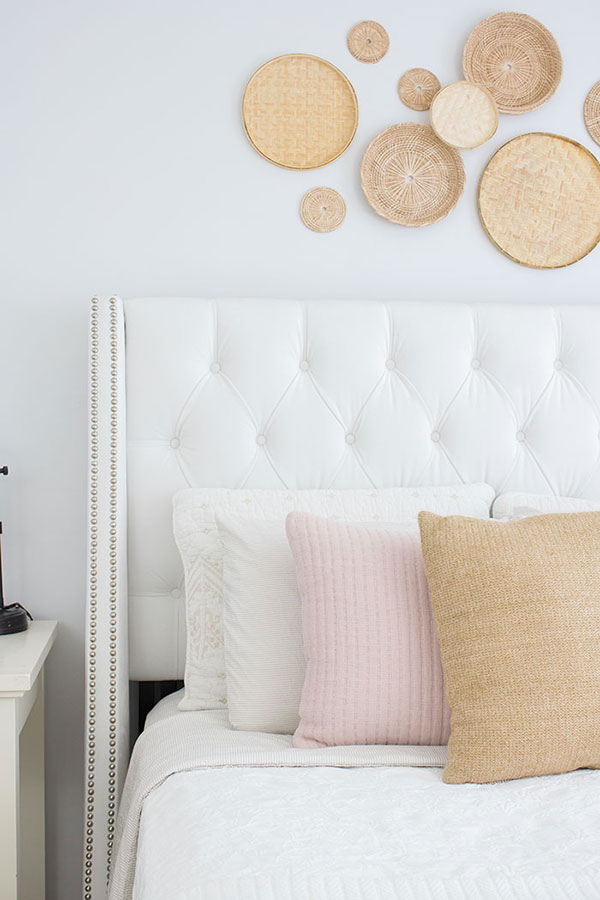 I hung this layered gallery of wall baskets without using a hammer or a single nail!
Make Flower Cones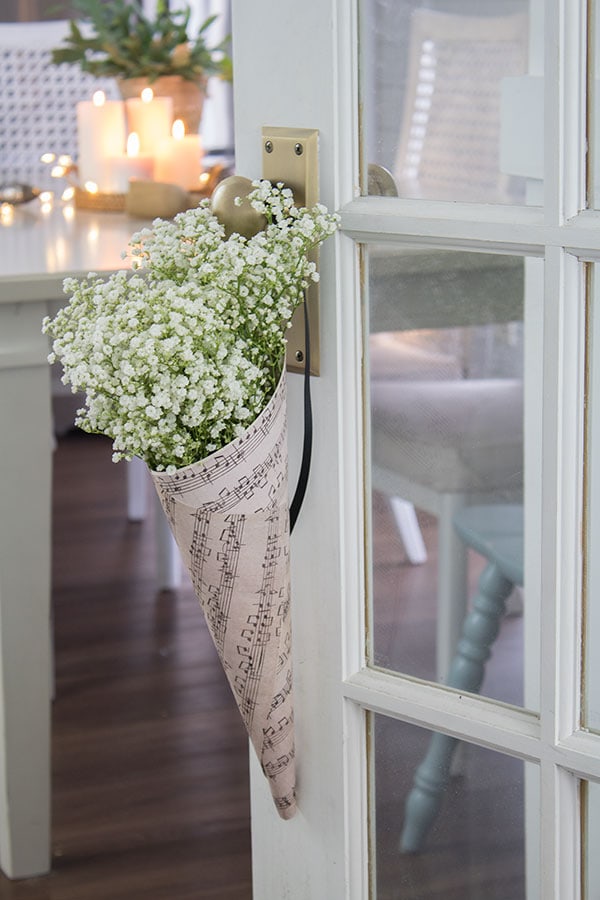 These flower cone door hangers would be a great project to keep the kids entertained. You can add a little history to the project by telling your kids about May Day traditions. It's said that in Roman times people made small baskets filled with flowers to give to friends and neighbors. It was customary to leave the basket on the doorstep and run away.
Reupholster Dining Chair Cushions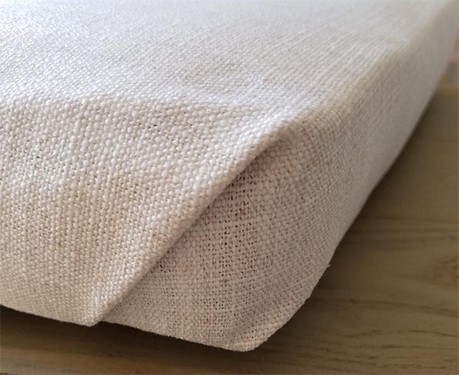 If your dining chairs have seen better days, simply reupholstering them can change the whole look.
Make A Jute Rug
I don't think I'll ever get tired of sisal rugs. They go with every style of decor. If you have a little time on your hands try making one yourself! It's pretty simple.
Paint A Shiplap Accent Wall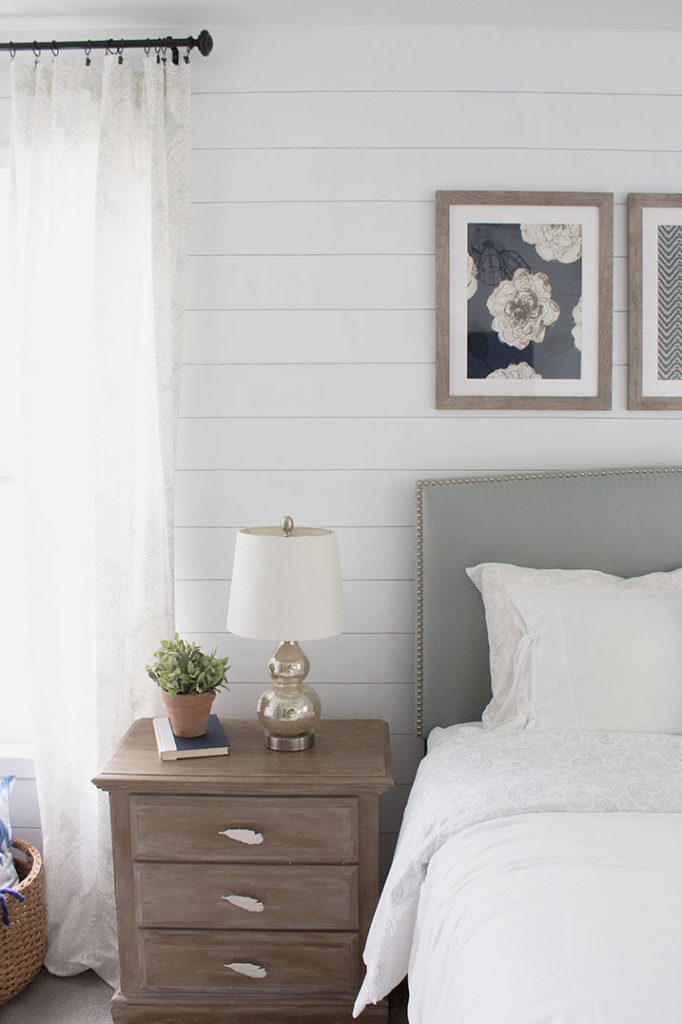 If you love the character of shiplap walls but don't want to pull out the chop saw and tools, there is an easier way. See how I painted a shiplap accent wall in my bedroom.
Remove Paint From Wood Furniture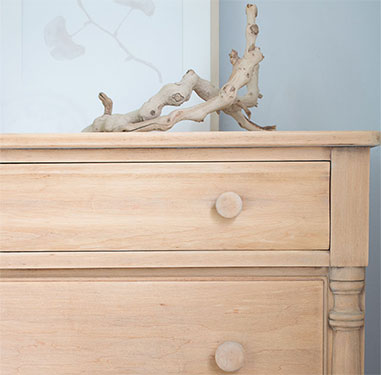 I really prefer the look of natural wood over stained. After finding this vintage dresser on marketplace, I removed the paint from it for a natural look. This one requires a bit of work, but it's so worth it.
Update Countertops With Paint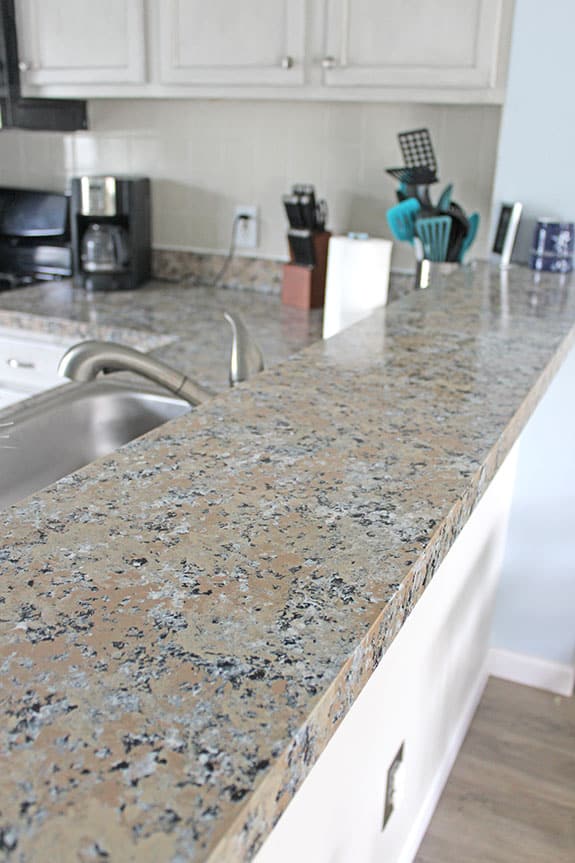 If you're countertops need updating but you're not quite ready to shell out of granite, try painting them! I've done this for two family members already and it's a great fix until you're ready to upgrade.
Change Out Doorknobs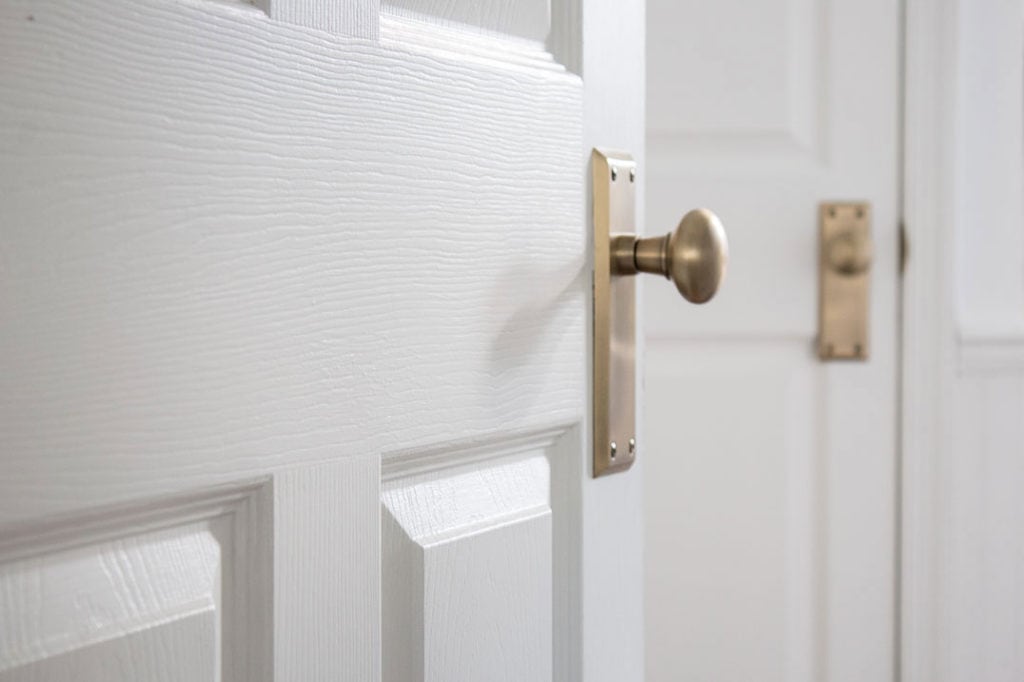 Small changes with big impact are my favorite upgrades. Changing out the doorknobs in my house made a MAJOR difference! I highly recommend trying this!
Frame a Bathroom Mirror
By simply adding a frame to a frameless mirror you can change the entire look of the room!
Install Vinyl Plank Flooring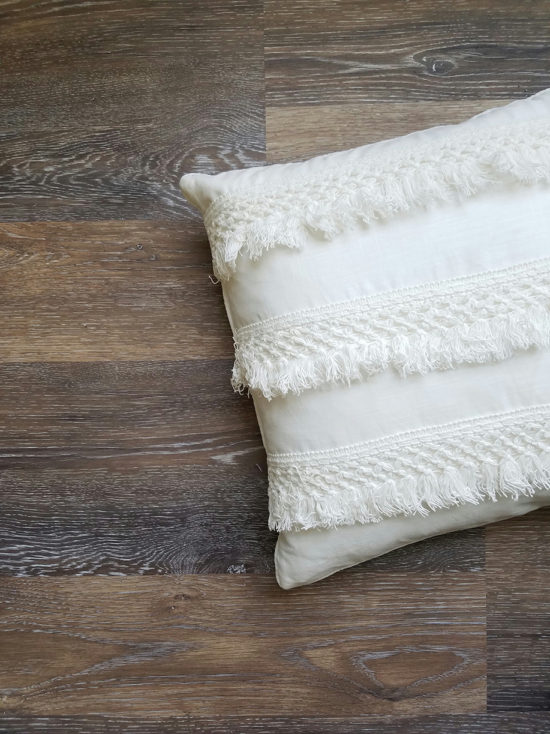 We've upgraded all the existing flooring (one room left to go) in our house by installing vinyl plank flooring ourselves. Keep in mind, this is a completely doable DIY project even if you've never attempted to do floors before.
Add Lighting To Your Cabinets
Installing cabinet lighting added a nice ambiance to our kitchen. It's amazing what the right lighting can do for a room.
DIY Board and Batten
If you're handy with a chop saw, installing board and batten shouldn't be too difficult for you. Adding this type of architecture to a room is my favorite type of DIYs.
Hang Patio String Lights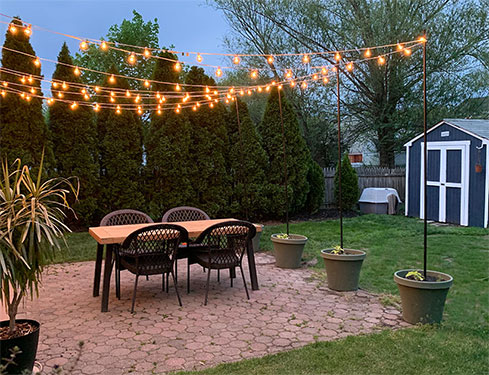 Luckily during this quarantine, we have spring-like weather. This is a great time to get your yard ready for summer. One of my favorite projects from last year was hanging string lights over my patio.
Create A Full Sun Container Garden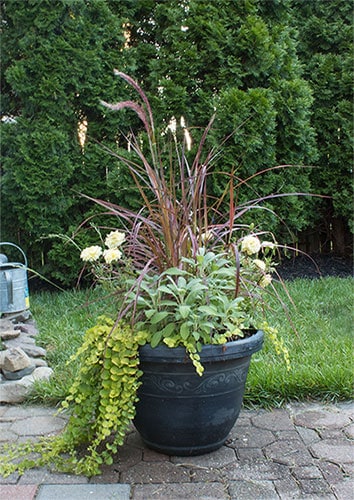 Get your garden pots ready with a full sun container garden. I was surprised to see several of the plants in here even survived the winter. In addition, you can also see the best plants for shade gardens here.
Turn an Old Wheelbarrow Into A Planter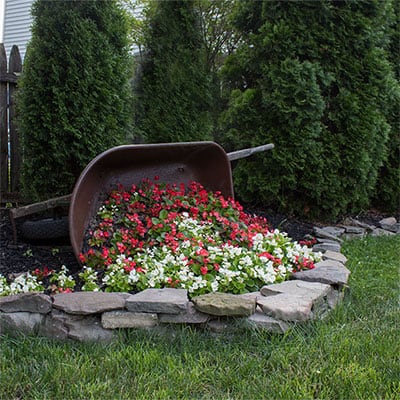 This was a fun one. Turn an old wheelbarrow on it's side and place it into your landscape for a new garden bed.
I'd love to hear about what projects you've been working on!
Linking with BNOTP