These eight diffuser blends will have your home smelling fresh and clean for Spring!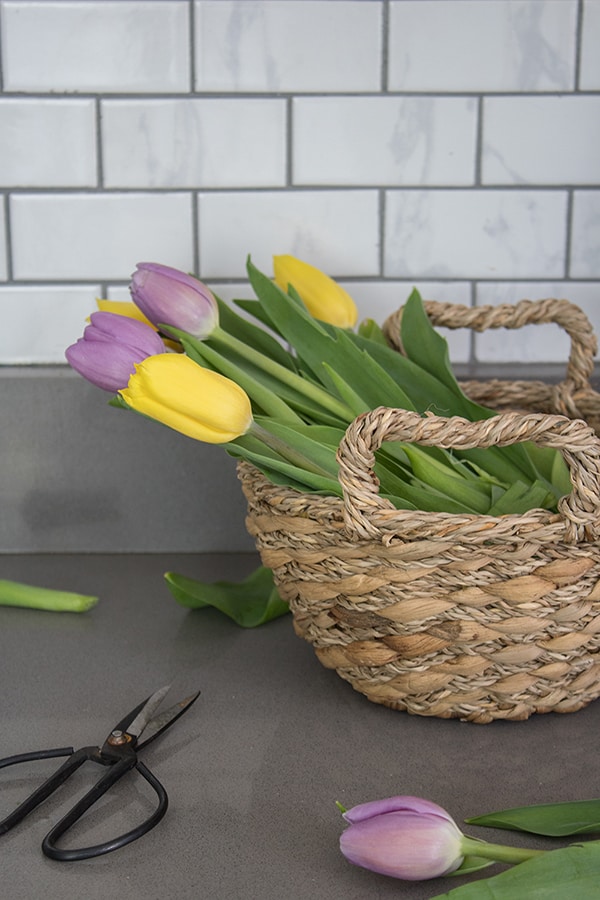 Are you guys trying to find small ways to make your time spent at home more special? Or maybe just more tolerable?
I really believe that often times it's the small things that make a big difference. I am thankful at least the weather is beginning to warm up and on some days we can open up the windows and let fresh air in.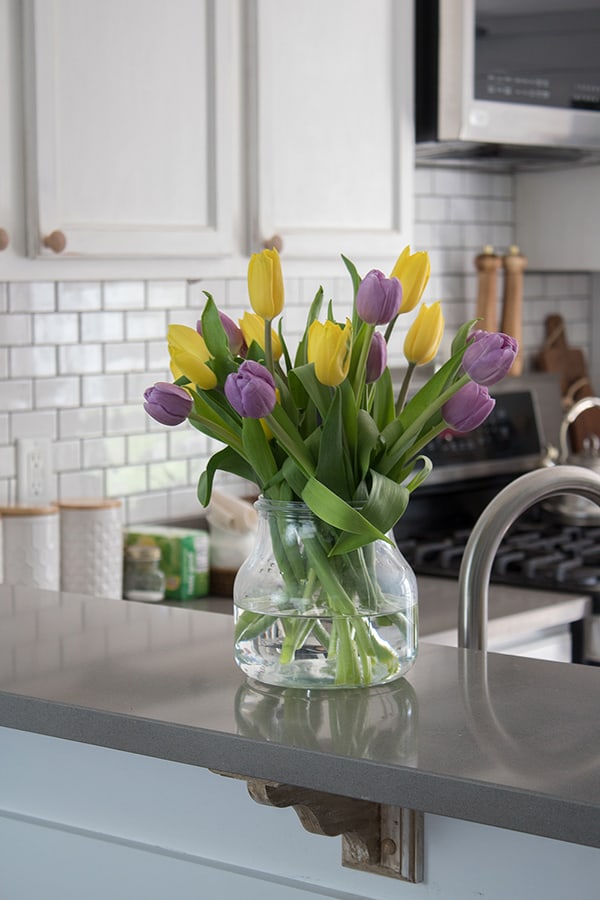 That, in combination with some fresh flowers and experimenting with different essential oil diffuser blends, is one small way I try to create a relaxed or uplifting atmosphere.
Many essential oils have properties that will create a specific type of atmosphere while others have properties that can purify the air. I created a whole guide on essential oils for easy reference.
I also put together this printable chart with Spring diffuser blends for you to print out and experiment with. So far the Clean Green combination is my favorite. I am really hooked on the lemongrass scent especially.
I will add links to each of the oils under the photo for easy reference.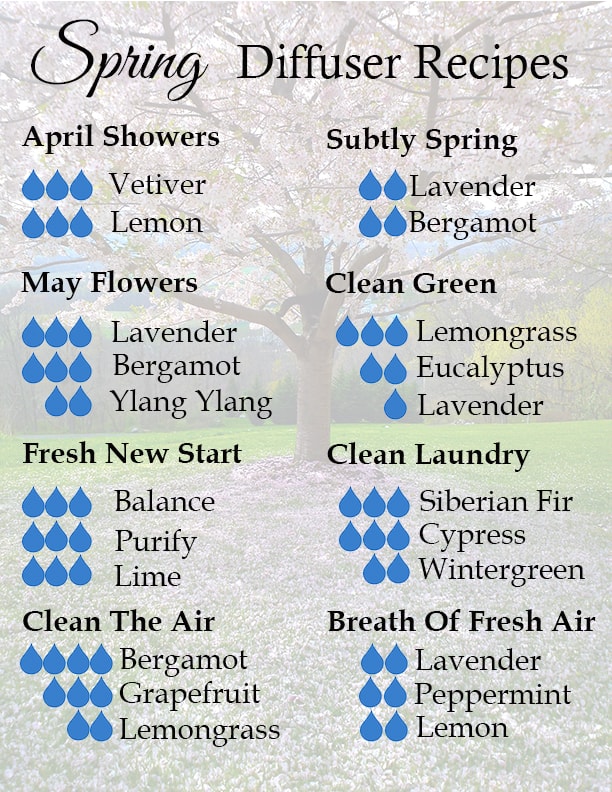 Vetiver / Lemon / Lavender / Bergamot / Ylang Ylang / Lemongrass / Eucalyptus / Balance / Purify / Lime / Siberian Fir / Cypress / Wintergreen / Grapefruit / Peppermint
If you would like to print this chart out, simply right click the photo to save it to your computer and print away!
The oil called Balance (listed under the Fresh New Start) recipe, is exclusive to doTERRA. I just wanted to mention that in case you use another brand of oils and try to find that.
My second favorite diffuser recipe from this list is the Clean Laundry combination. All three of those oils are beautiful alone as well as combined.
This is one simple way to try and keep a relaxed home amidst all the turmoil in the world right now. What are some ways you are nesting during this time?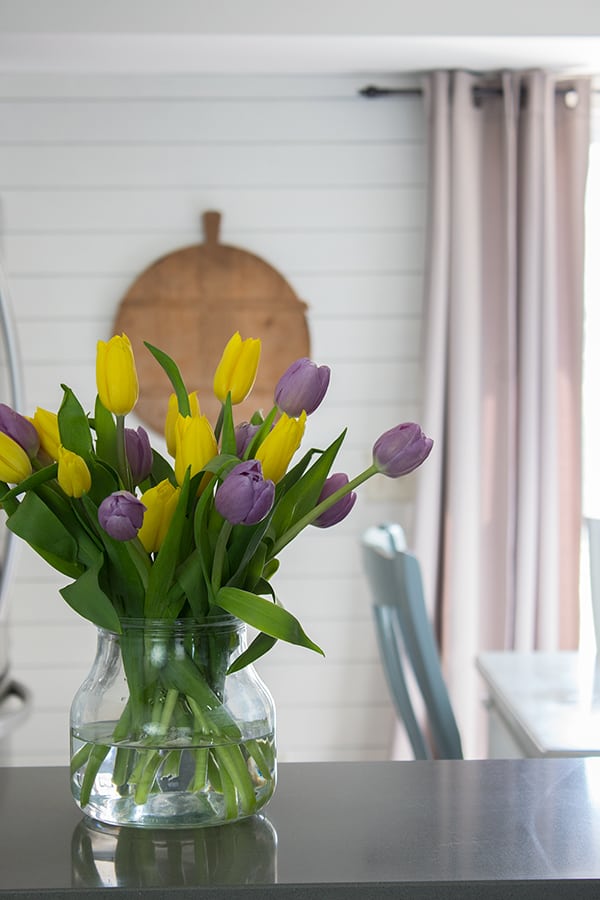 *This post may contain affiliate links, you can read my full disclosure here.