Home Decor Ideas for Living Room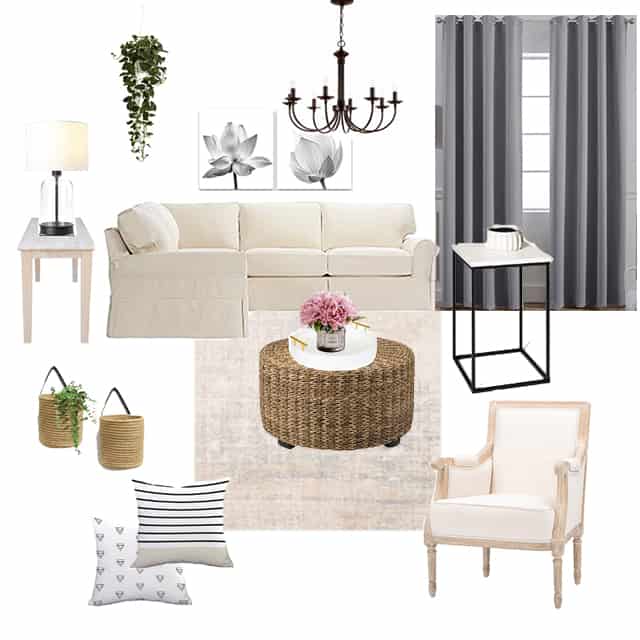 With some extra time on my hands lately, I've been using it to make mood boards. Sometimes I'll start one just to see what kind of new scheme I can come up with. I wanted to share a recent living room design I came up with in case anyone is taking this quarantine time to work on redecorating.
Considering most stores are closed right now, I challenged myself to put a room together using only pieces from Amazon.
First, I started with this off white sectional. I love the sectional we used in my niece's living room makeover so I want to use something similar for this design plan.
This one is slipcovered, making it easier to clean which is obviously important considering it's white. When it comes to sectionals, I never understood the curved style, it seems like such a waste of space. I would always go for an L-shape.
One of my favorite things in this room is the natural wood sofa table.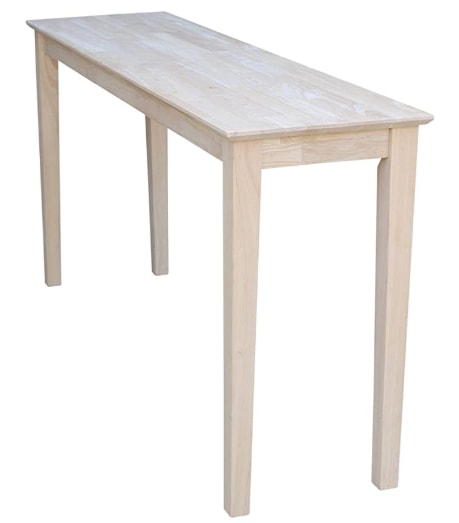 The light wood ties in with this accent chair without being too matchy.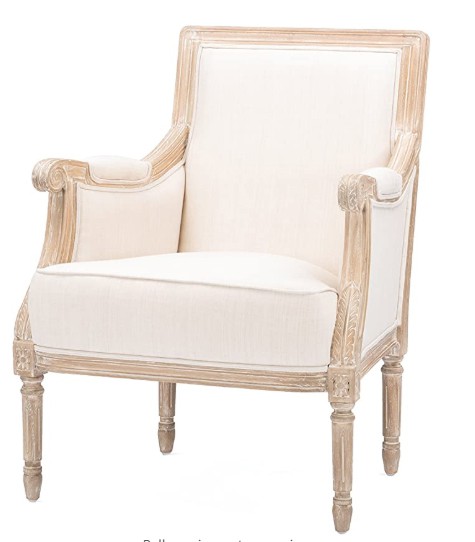 This muted area rug in gray and beige tones is a great base for the room. The colors make it easy to layer in the rest of the decor. It's also available in other color combinations.
The wicker coffee table ottoman and hanging wall baskets add texture while also bringing in a natural element to the room.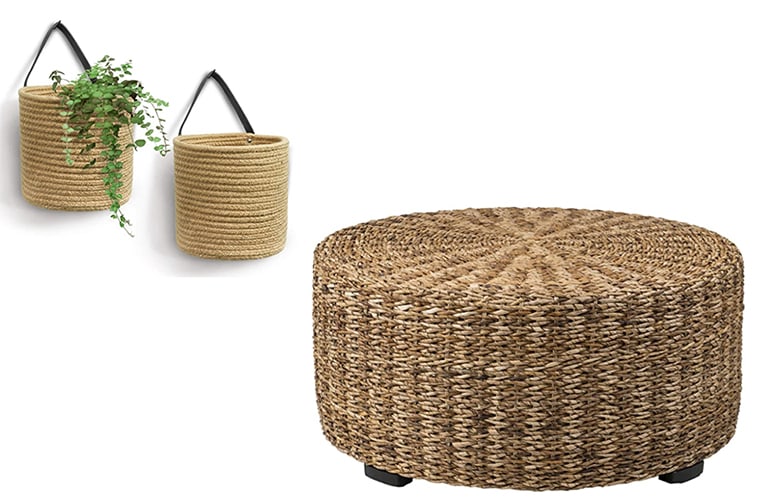 While the side table, chandelier, and table lamp bring in black accents which always add a little elegance to any space. By the way, that side table looks far more expensive than it actually is.
This set of four mix and match throw pillows are great because they're perfectly coordinated for you.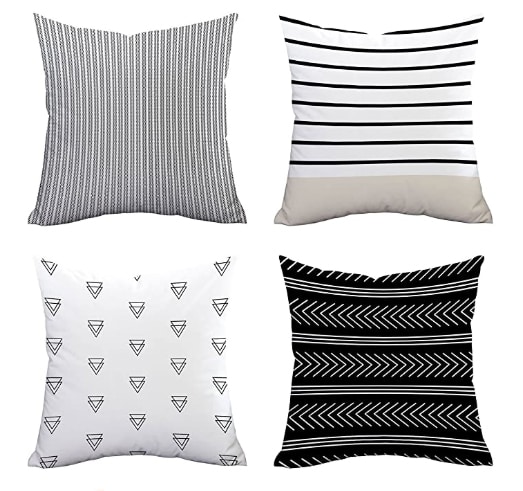 The curtains and wall art bring out the gray in the area rug. And the round serving tray, faux floral arrangement, and the hanging plant are the last few finishing touches.
Wasn't that fun? If you don't know how to create these kinds of design boards but would like to learn, check out this post on how to make mood boards using Photoshop.
Want to see some more living room design boards? Here are several more, the links with more information on each one are below.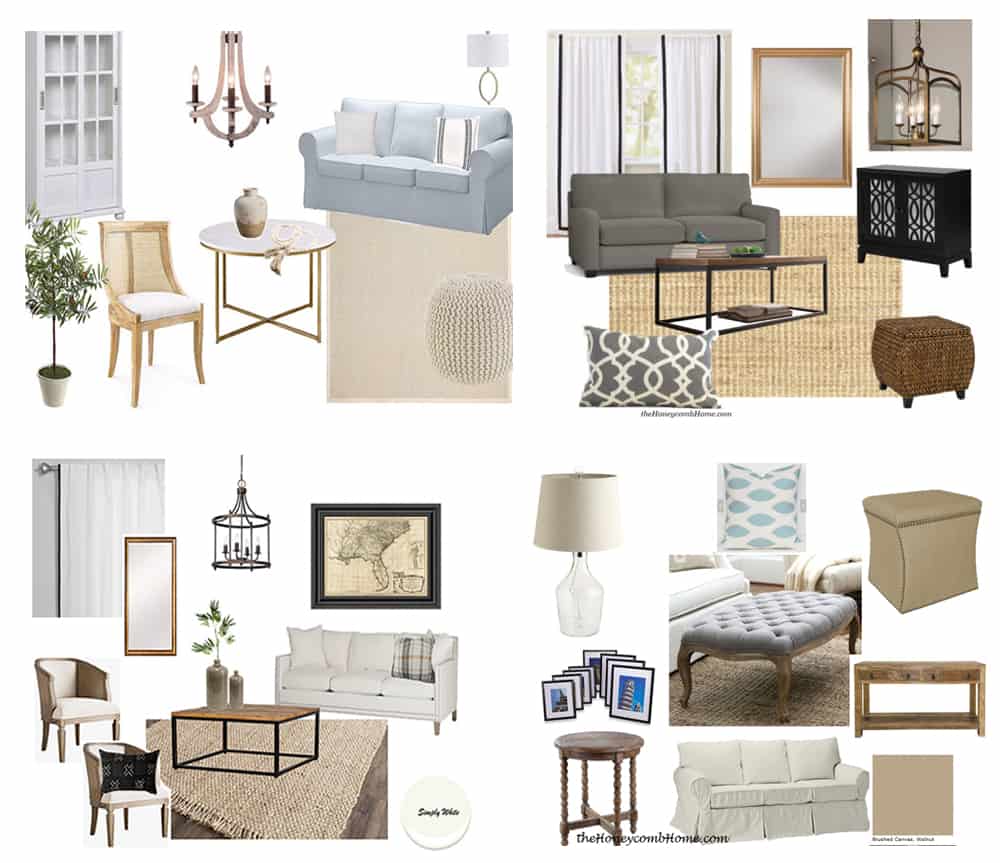 Clockwise: top left / top right / lower right / lower left
This post on home decor ideas for the living room may contain affiliate links, you can read my full disclosure here. Linking with bnotp.