Get This Look – Designer Living Room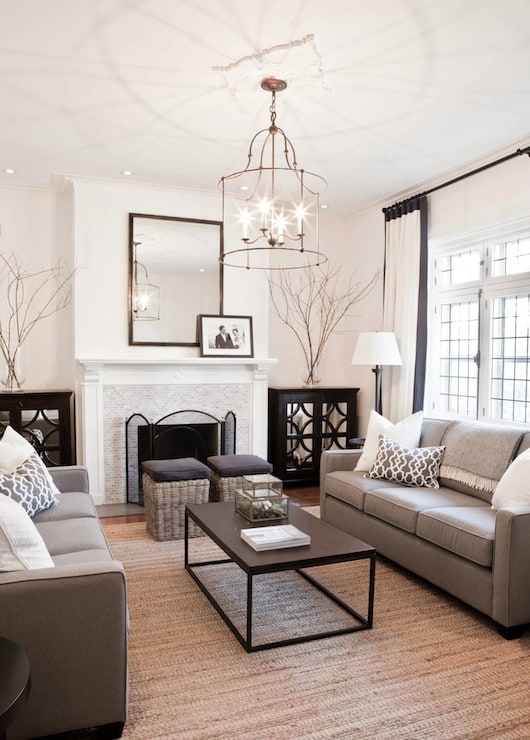 Do you ever look at beautiful room photos online and think about how you could recreate them? Or is that just me? This designer living room shown above is so gorgeous, I thought I'd see if I could find similar pieces to get this look. I was able to locate items to resemble the ones in the inspiration photo easy enough.
As a designer, we usually put a design board together before decorating a room, but I thought it would  be fun to try this in reverse. Here is the board I made that was inspired by the designer room.
I used only items I found online so that you could recreate this yourself. Here are the key pieces to this designer living room and where to get them.*
Tailored Sofa from Pottery Barn
The sofa pictured has very clean lines, as does this PB sofa. It's available as a sofa or loveseat.
Wood and Metal Coffee Table from Wayfair
I absolutely love this coffee table, it would work in almost any living room. The clean, straight lines work so well with the sofa.
Wicker Ottomans from Wayfair
Every well styled room needs texture, and these ottomans have it. They also have storage space inside and who doesn't need more of that?
Chandelier from Overstock
The pretty finish on this bronze chandelier introduces metal into the mix.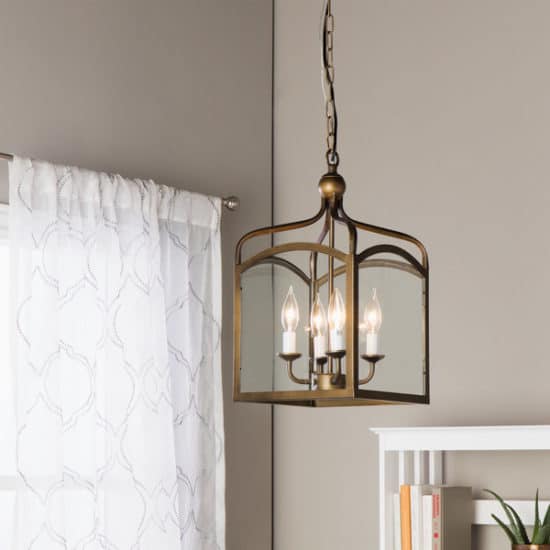 Curtains with Trim from Pottery Barn
The grosgrain ribbon also has straight lines to tie in with the lines of the sofa and coffee table.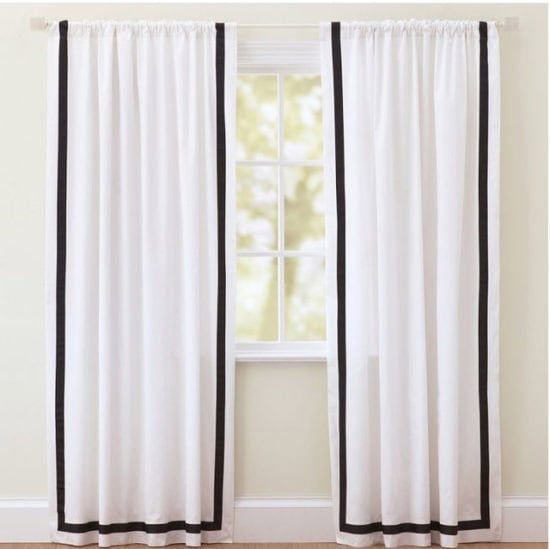 Mirrored Storage Cabinets from Wayfair
The storage cabinets in the inspiration photo introduces pattern into the room which keeps it from being too boring.
Jute Rug from Pier 1
More texture-you can never have too much!
Mirror from Overstock
The bronze/gold tone of the mirror ties into the metal of the chandelier.
Patterned Pillows from Etsy
The pattern on the pillows echo the pattern on the mirrored storage cabinets. See how everything ties together in one way or another?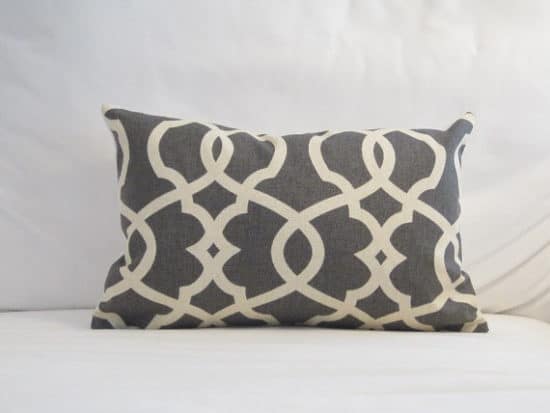 Now that you have a design plan, you could always shop for similar items at your local Home Goods or Marshall's where you may spend less than shopping online.
Wasn't that fun? I think I need to do more of these posts, what do you think?
*This post may contain affiliate links, see my full disclosure here.