You know you're addicted to decorating when you put together living room design ideas when you aren't even planning any living room makeovers.
At this point, I think it's fair to say that is the case around here. This one all started with that pale blue couch. I saw it while doing some online shopping and immediately loved it. One thing led to another and before I knew it, I had put together an entire living room around it.
Staying true to my neutral-loving heart, I kept everything in this design monochromatic. Of course, you could always add in pops of colors with the accessories. Here's a closer look at the sofa that started it all. This is actually the sofa cover*, it's for an IKEA Ektorp sofa.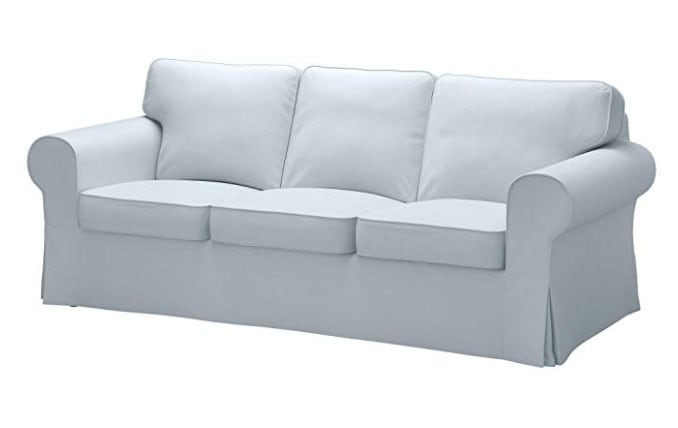 This cabinet would be great for living room storage or display. At closer look, this is a little on the smaller side which is probably why it's priced under $150. It's available in 5 colors.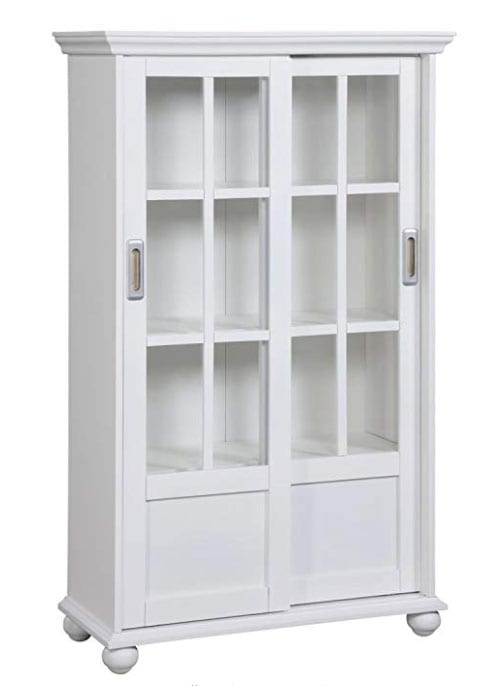 I really love this chair but it's definitely out of my budget, sadly. It is SO beautiful.
This table only looks like a high-end designer coffee table. It's actually faux marble and costs under $120! This would look amazing in almost any living room.
A long time ago I saw a lamp similar to this in a design magazine and I never forgot about it. I love how pretty and unique this one is. Might be time for me to buy this.:)
Living Room Design Links:
Here are the links to everything shown on the design board for easy reference. Can you believe they're all from Amazon?
With Amazon Prime you could order an entire living room and have it delivered tomorrow, isn't that crazy? How did we survive without the internet?
I'll be taking a short blog break for the rest of this week for the holiday, but I'll be back again next week. I hope you all have a happy and safe fourth!
You can find more of my favorite home decor items from Amazon, broken down by room here.
You may also like these living room design ideas:
Get This Look: Designer Living Room/Neutral Living Room
Classic Living Room /Coastal Living Room
*This post may contain affiliate links, you can read my full disclosure here.