Easy Flower Cone Door Hangers
Today I have a fun and easy craft idea for you! These simple door hangers are so versatile, that the possibilities are endless!
I used cardstock and a piece of scrapbooking paper to create heavy-duty cones. My intent was to make mine for flowers. You can make these using real or faux flowers, as I will show you.
Supplies Needed for Cone Door Hangers*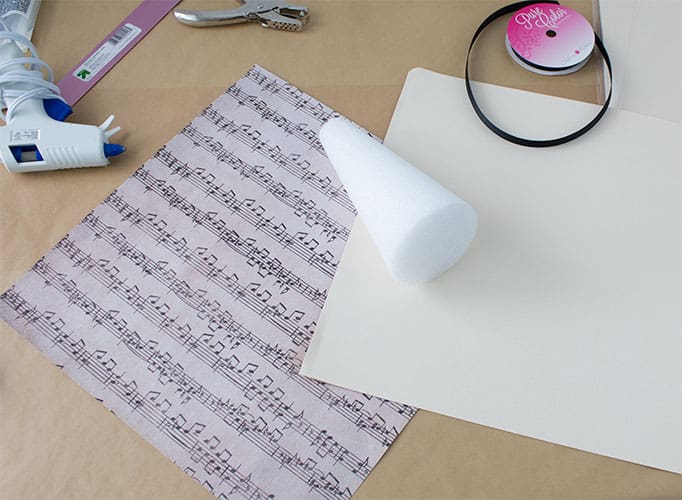 To begin, you will need your cardstock and paper to be cut into squares of the same size. I used Cricut card stock which comes in a 12″ X 12″ size, as does the scrapbook paper. I placed the scrapbook paper right side down and layered the cardstock directly over it.
Place the styrofoam cone on top of the cardstock and begin to roll the papers over it from one edge to the other.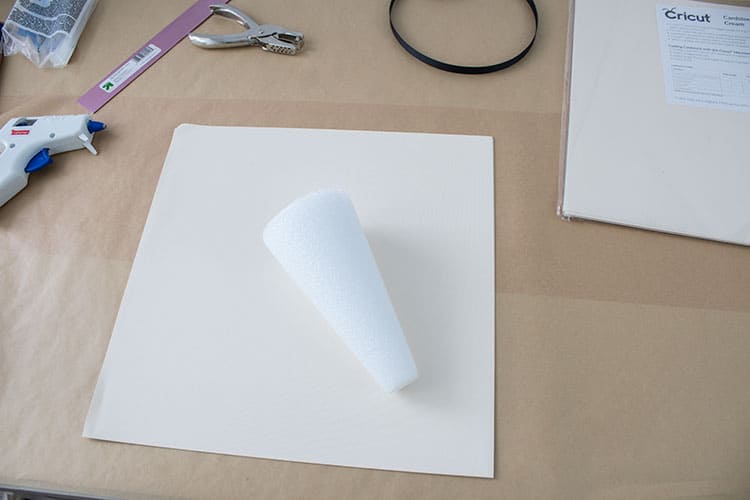 As you roll, line the paper with hot glue to keep it together. It was impossible for me to take a picture of me adding the hot glue, as that takes two hands. But as I rolled, I glued.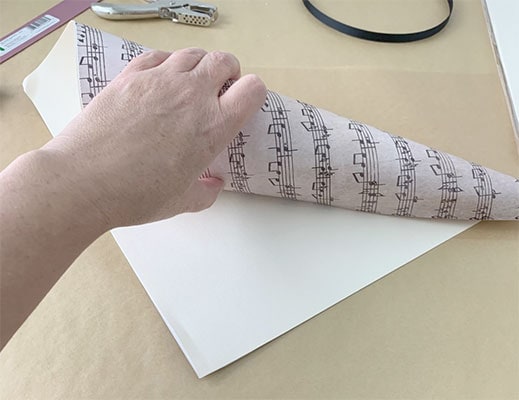 Hold it together until you're sure the glue is dry, then remove the cone from inside.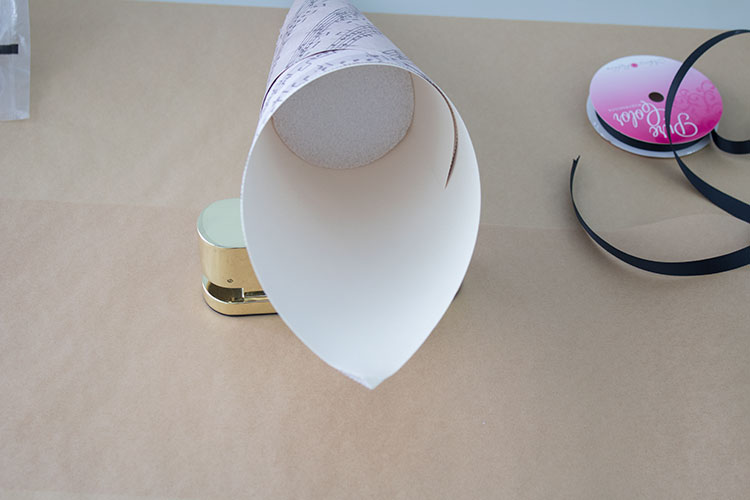 Use a small screwdriver or a pencil to poke holes in the styrofoam for faux flowers.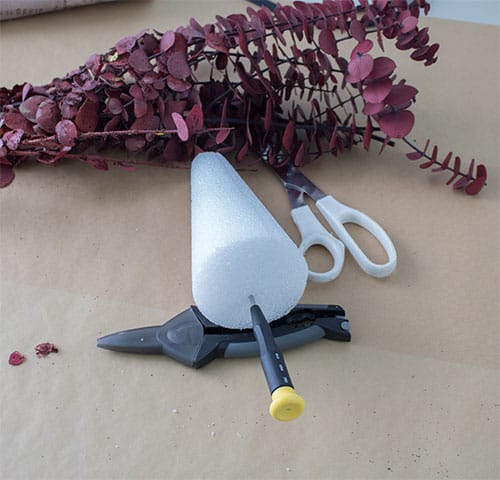 If you'd prefer real flowers, one option is to use these water picks. You can insert them into the styrofoam.
Using your hole punch, punch two holes on the back of the cone for a hanger. Another option here is to punch holes all the way around the cone and weave the ribbon through them. It will be more stable if you do it that way, I just got lazy.
For the last step, put your styrofoam back in the cone and arrange your flowers.
Another way to make this with real flowers is to use baby's breath. For some reason, baby's breath can live forever without water! I found that out on accident when I let a bunch dry up.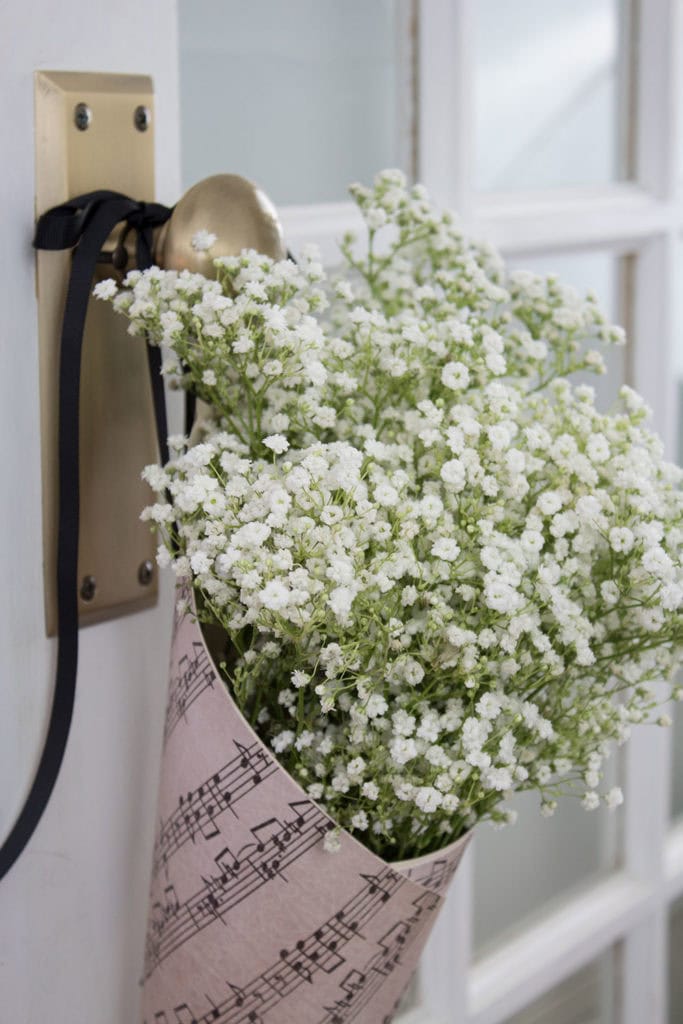 My cones came out rather large with the 12″ X 12″ sheets. This size would look good as a door hanger in place of a wreath. If you wanted to use these on the back of a chair or on a doorknob as I displayed them, I think an 8″ X 8″ size would look more to scale.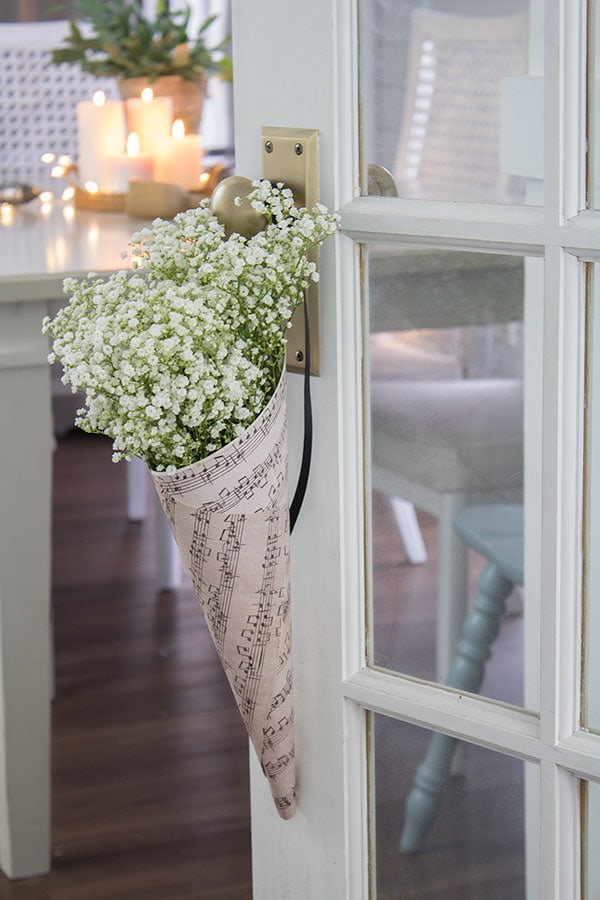 You can get creative as you want and really customize these door hangers to your liking. You can use book pages from a favorite book, drawings your kids made, sheet music from a favorite song, etc.
I've also seen these used to hold popcorn and candy. It would be a fun project to do with the kids! What would you use them for?
This post may contain affiliate links, you can read my full disclosure here. Linking up with BNOTP.