Full Sun Container Garden Mix
Even though it's a little late in the season to be sharing planting ideas (I've seen fall mentioned on social media already!) I wanted to show you guys this full sun container garden. It turned out so good, I thought you could bookmark this one for next year.
This was a collaboration between my younger daughter and I. Earlier this summer my daughter told me she wanted to plant some flowers. I took her to our local garden center and we picked out flowers for a patio container garden.
I guided her along making sure she had a mix of thrillers, fillers, and spillers. If you never heard of that before, you can read more on container gardening recipes here. I also wanted to make sure everything she picked would do well in full sun.
For the thrillers (tall plant in the center) we used a Fountain Grass called "Fireworks". When we first planted it, it was much shorter and it didn't have those fox tails on the end. Those appeared within the last week and that was a fun surprise. I didn't know the Fountain Grass would get those. This is what it looked like when we first planted it.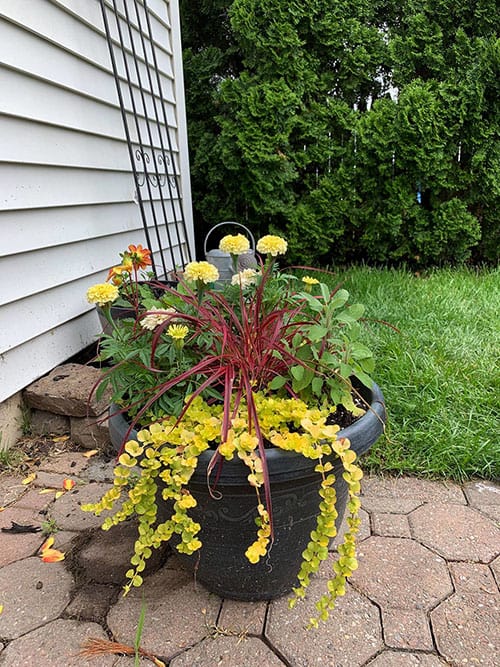 For the "spillers" we used Creeping Jenny. You can see how nicely that has filled in from the earlier shot til now.
For our full sun flowers, my daughter chose White Marigolds and Dahlia's. The Dahlia's were the star earlier this summer, but they've faded as the rest has filled in.
Marigolds aren't my top pick for flowers but they do SO well in my yard which is as hot as the Sahara desert. However, I do like the white Mariogld variety better than the orange.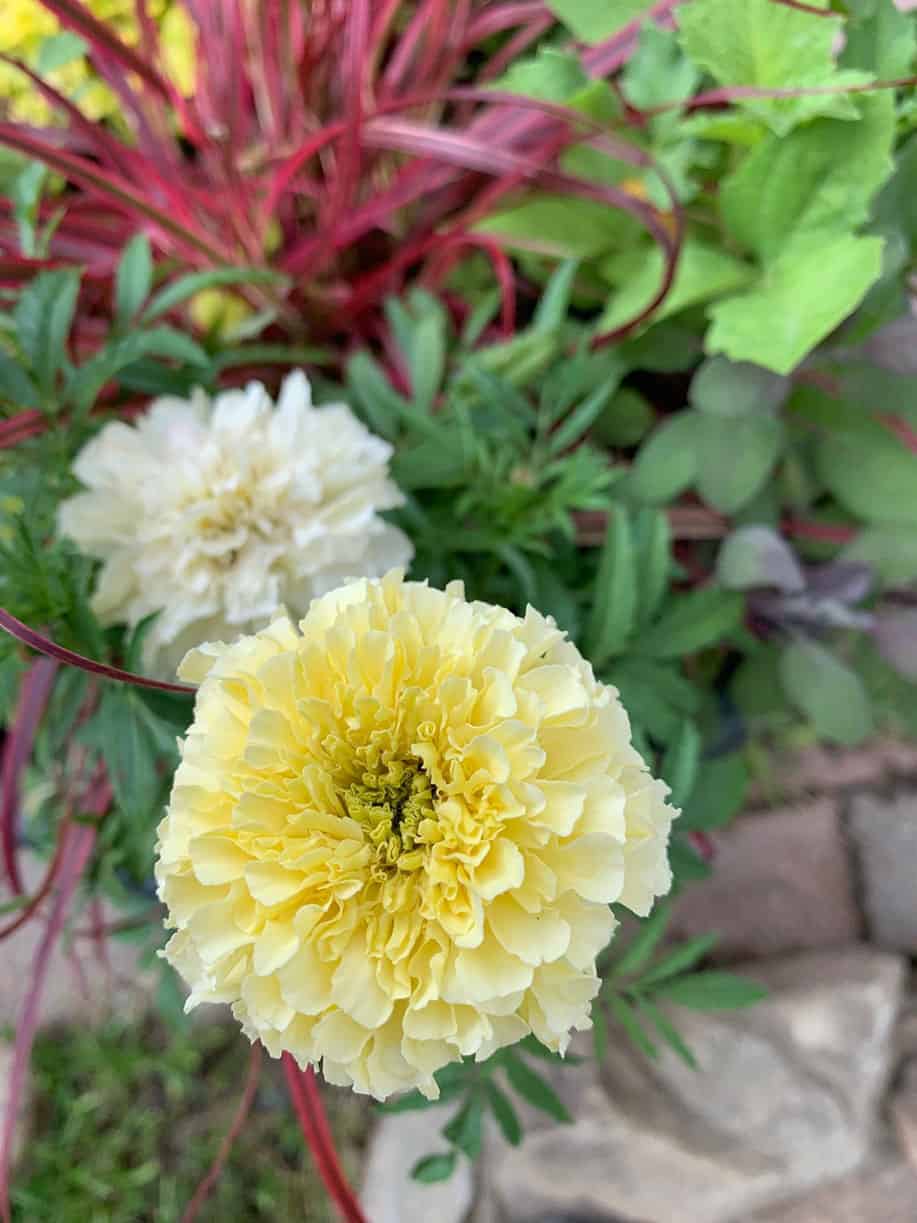 My daughter was interested in adding Sage to this mix, so that became our "fillers". She picked regular Sage as well as Purple Sage, which complimented the Fountain Grass. You can see the Purple Sage better in this shot. And those 2 flower buds are Dahia's, so it looks like they're not completely done blooming yet.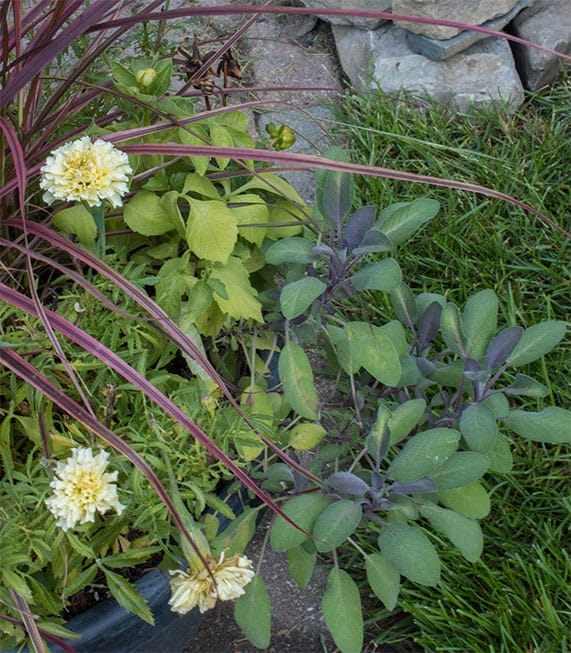 I've really enjoyed watching this one grow and change over the summer so far. I'm hoping this full sun container garden will continue to bloom right through fall considering how warm my yard is.
I think my daughter and I knocked it out of the park on this one. 🙂
Be sure to pin this one for next year: