How To Decorate Your Home For Free!
On a budget? These ideas will show you how to decorate your home for free!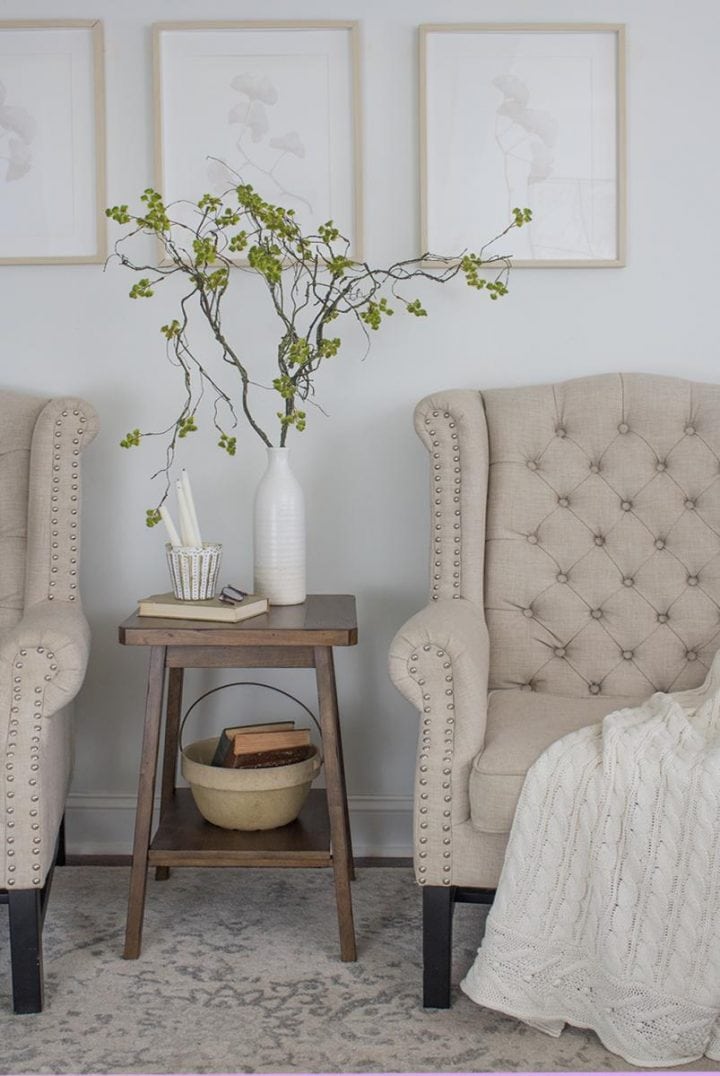 You guys know I'm all about budget decorating over here. Sometimes, though, you need a pick me up that doesn't cost anything.
The good news is there are several ways to decorate without spending a dime!
These are all simple ideas. Some can be done in a few minutes and some in an afternoon. Incorporate a few of these ideas this weekend and you will have a totally refreshed space without any dents in your wallet!
Rearrange furniture
Simply rearranging the furniture in a room does more than give you a whole new look. It will likely spark new ideas.
Think outside of just one room and look around your whole house or apartment. You may be surprised at how good a nightstand will look as a side table in the living room or vice versa!
Don't stop with rearranging furniture. This cheap decorating idea works for art and accessories as well. You may even be able to create a new look without moving a single piece of furniture.
make your own wall art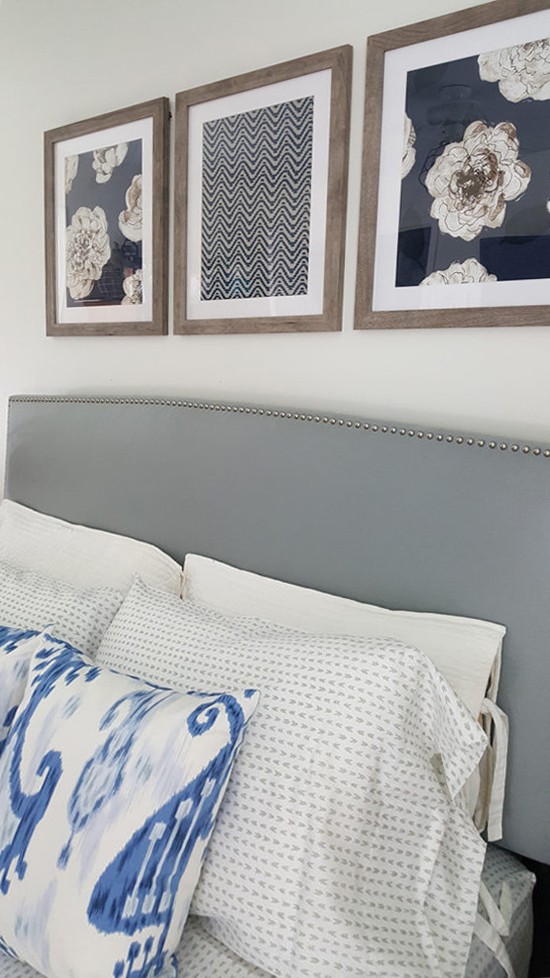 Anything you can put in a frame can be wall art.
If you have any pretty fabric around the house, pop it in a frame. I made my own wall art with fabric samples that looked just like a set Pottery Barn was selling at the time.
You could frame pretty pages out of a favorite book or even burlap sacks. Anything goes!
look to nature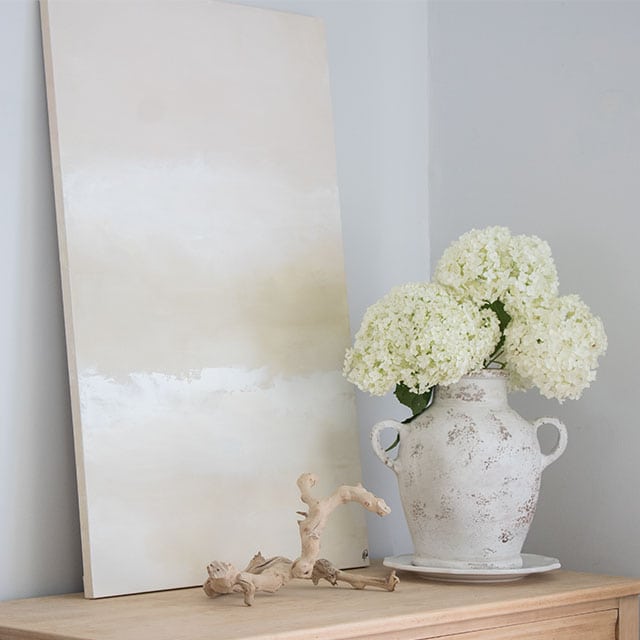 Natural elements are not only free, but they're better than anything store bought!
Cut fresh flowers from the yard, bring a piece of driftwood home from the beach, even branches in a vase make pretty decor. There is no limit to what you can create!
This idea is especially useful for seasonal decor. No need to buy a bunch of store bought merchandise. And no need to find storage space for that stuff all year long. That's a win-win.
use everyday items as decor
Using everyday items as decor is not only budget friendly but it's a space saver as well.
In the kitchen, try hanging your cutting boards on the wall. Use water pitchers as utensil holders or vases. Display your spices on the wall in a pretty spice rack.
In the bathroom, display toiletries in glass jars or small baskets. Display your jewelry on the wall in your bedroom.
You get the idea!
get creative with books
Use old books in new ways! Stack them on your coffee table or stack them tall as a side table! Have a faux fireplace? Fill the fireplace opening with books for a dramatic display.
Roll up pages from an old book and put them in a jar or a basket.
Speaking of book pages, you can even make your own little book page wreaths from them!
keep an eye curbside
You might not believe what some people will throw out! Find out when bulk night is in your area and take a ride, You might just score big – like these vintage steamer trunks we found left out for garbage!
We stacked these next to the bed instead of a nightstand. It not only looks interesting but provides tons of extra storage space.
You can also check your local Facebook groups for free items. Occasionally I will see free furniture and decor listed on Facebook marketplace as well.
upcycle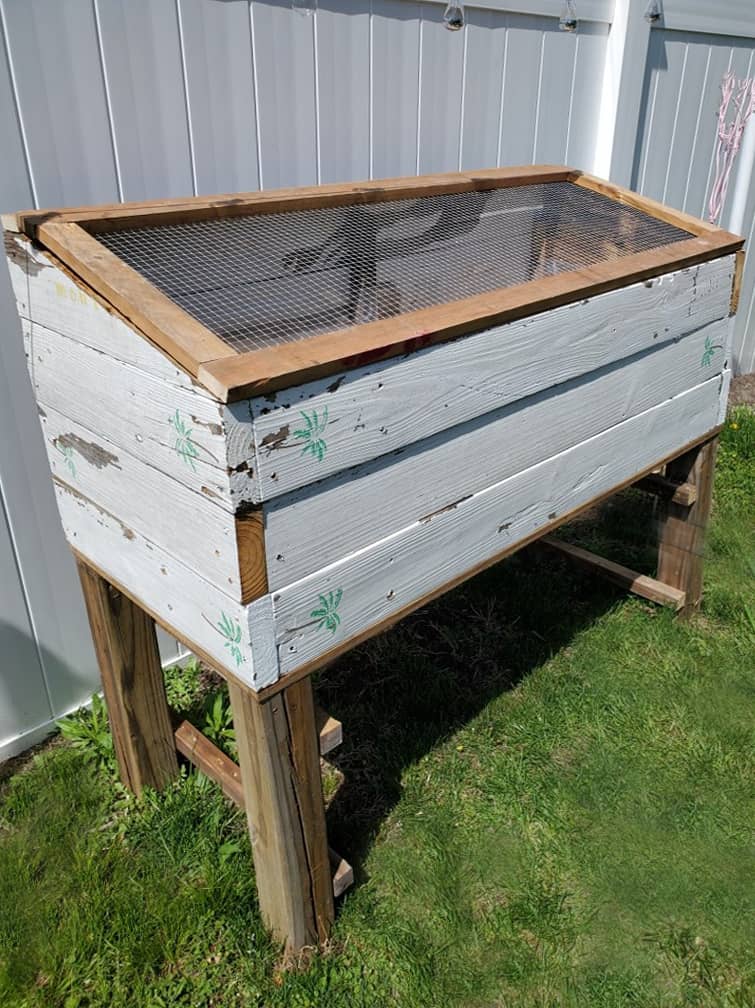 Sometimes sticking within a budget sparks the best creative ideas!
Think about how you can repurpose and upcycle old items into something new. This DIY planter box was made from a weathered old picnic table.
Turn an old wooden wheel into a side table. Think outside the box.
declutter
Don't underestimate the power of decluttering. Less really is more. Leaving a little open space can do wonders for a room!
Lastly, think about hosting a home decor swap with your friends and family. One person's trash really is another person's treasure.
Want more cheap decorating ideas? Get The Ultimate Guide to Beating the High Cost of Decorating … for FREE!
Do you have any other ideas on how to decorate your home for free? Keep the conversation going and share them in the comments!
See this post in video form below.