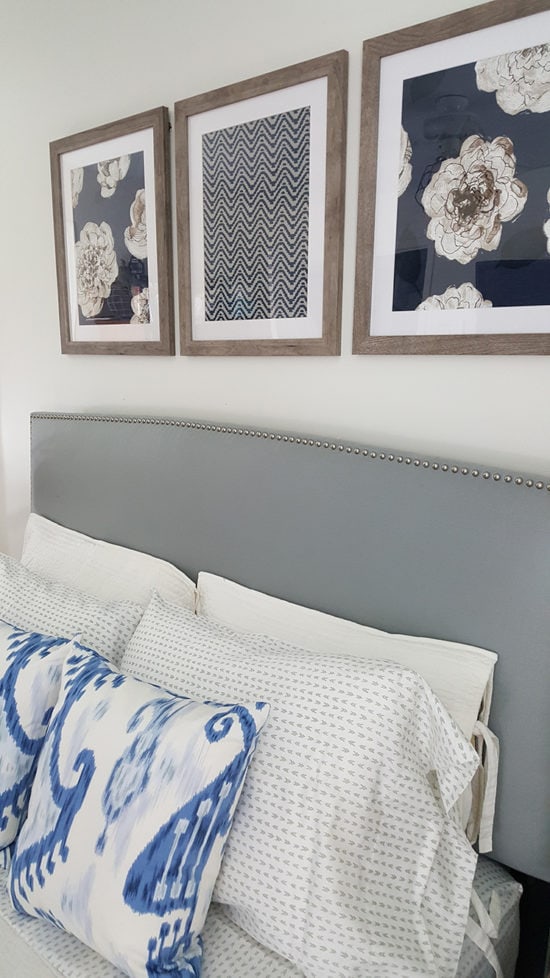 Happy Friday! I have a really simple project that I think makes a big impact to share with you today. I made some knock off wall decor that was inspired by expensive wall art I saw at Pottery Barn.
While browsing the Pottery Barn catalog I came across this beautiful this Textile Art*.
The cost for one of these at Pottery Barn is $169 (or two for $334)! That is crazy expensive to me for wall art, so I came up with a way to DIY these myself and you won't believe how easy it is to make these for a tiny fraction of the PB price!
First I ordered fabric samples online from Calico Corners. You will need the larger size samples which are 27″ X 18″. Regular samples are only 5.5″ squared, much too small to frame. I always order the larger samples because the small ones are not large enough to get a good sense of what the fabric will look like. Here you can see the difference in the two sizes.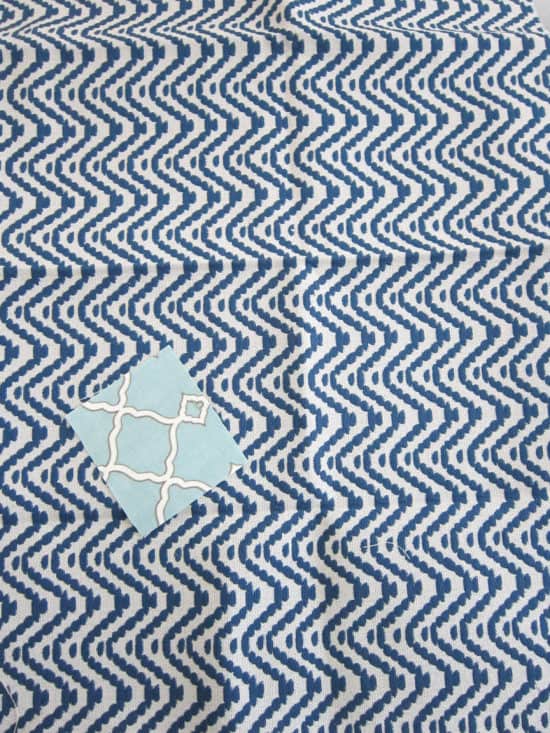 I found these wood frames on sale at Michael's. Between the sale they were having and my coupon, I scored them for $10 each. They normally sell for $29.99 each! These are a little smaller than the Pottery Barn frames, but I was happy with this size.
These frames don't come with mats, so I ordered those online. I ordered several different fabric samples from Calico, but the two I ended up using are called Begonia Midnight (that's the floral pattern) and Briza by Nate Berkus fabric in Lagoon (yay Nate!). The larger samples cost between $7-$11 dollars each. It's much less expensive than ordering an entire yard of fabric.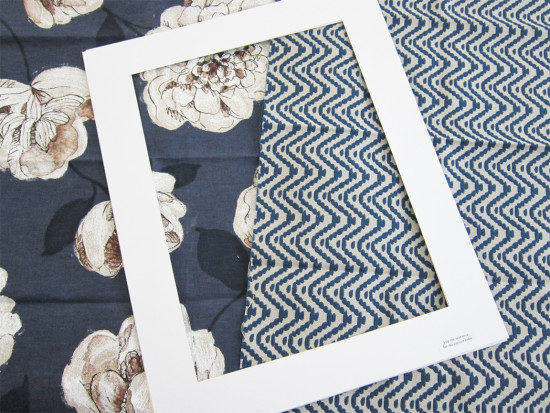 I ironed the fabric and put it together with the mats into the frames.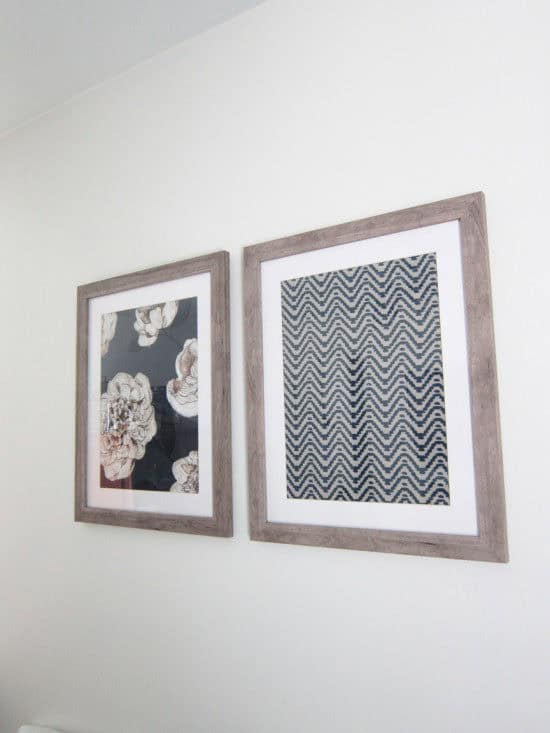 It's that simple! What's great about this is that when I get tired of these fabrics, they are easily switched out! I have already have a selection to choose from.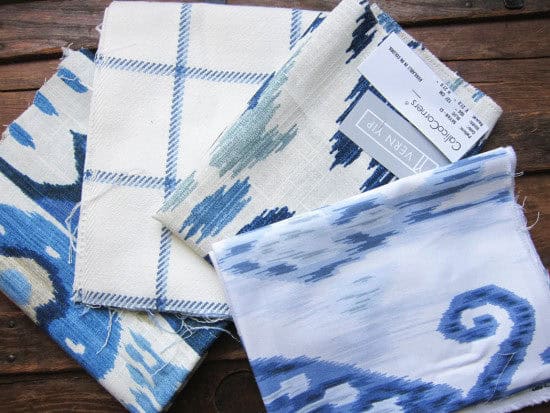 For my three Pottery Barn Inspired Wall art prints , I spent a total of $75.00, which is $428 less than if I bought them from Pottery Barn!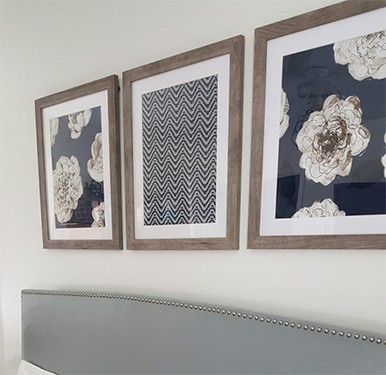 If you love this knock off wall decor,  you should check out my DIY knock off orb chandelier which I was able to duplicate for only $24!
*This post contains affiliate links, you can read my full disclosure here.