How To Paint A Mirror Frame Antique Gold
HOW TO PAINT A MIRROR FRAME ANTIQUE GOLD AND GIVE IT A VINTAGE, OLD WORLD LOOK!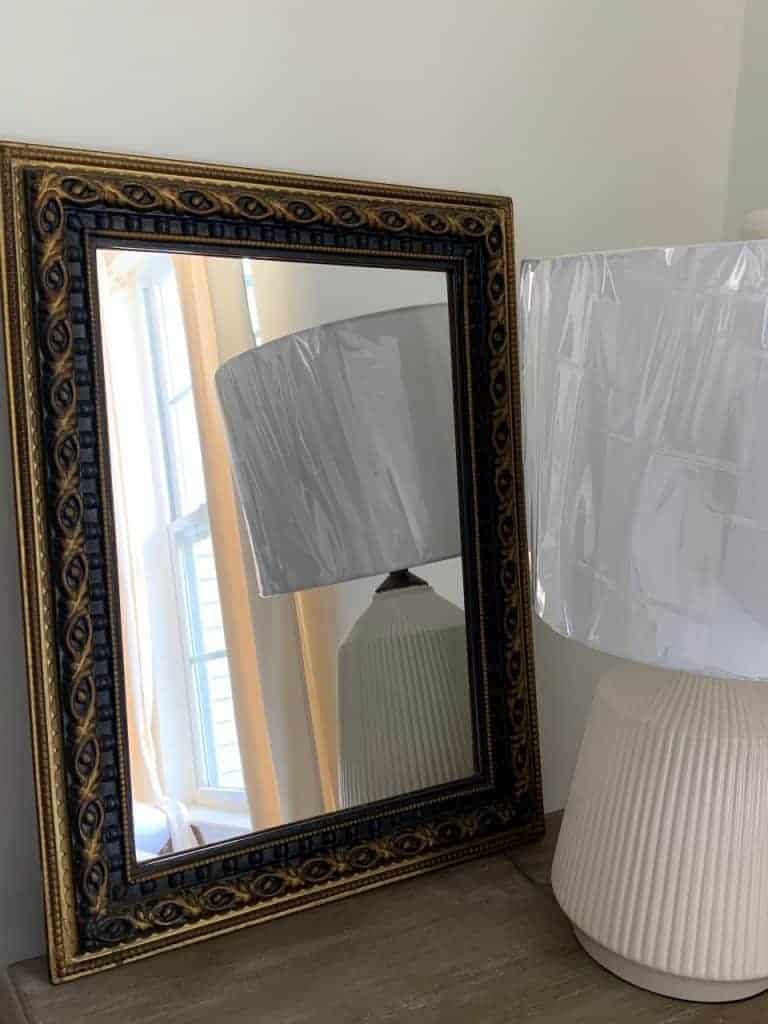 When I was working on my master bedroom makeover a few months back, I needed something on the wall to brighten one corner. I remembered this mirror my niece had given me. She found it while cleaning out her boyfriend's grandpa's house and thought I'd like it.
Usually, I love antique gold, but the gold finish on this mirror along with the black wasn't working for me. Especially since I was going for a tranquil, monochromatic color scheme in this small master bedroom.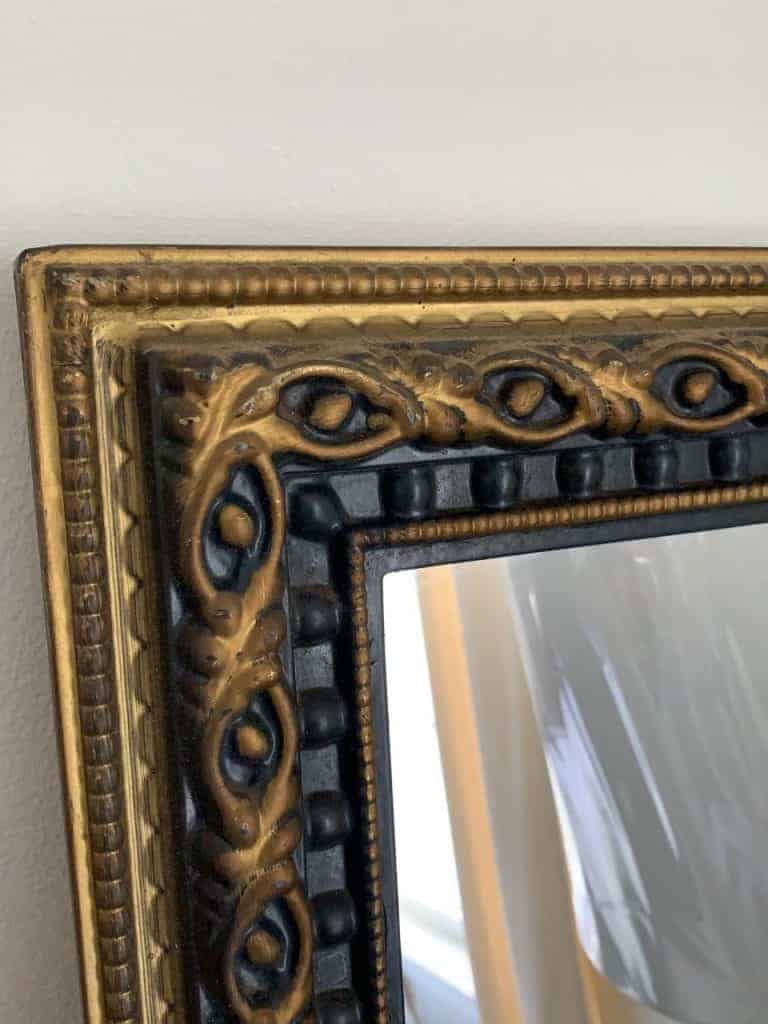 The mirror frame is actually plastic so I wasn't worried about ruining anything. My first idea was to go over it using antique gold Rub n Buff but that wasn't turning out the way I imagined. Time to shift gears.
When in doubt, painting it white never fails so I went that way next. I did two coats of Fusion Mineral Paint in Raw Silk until all the black and gold was covered.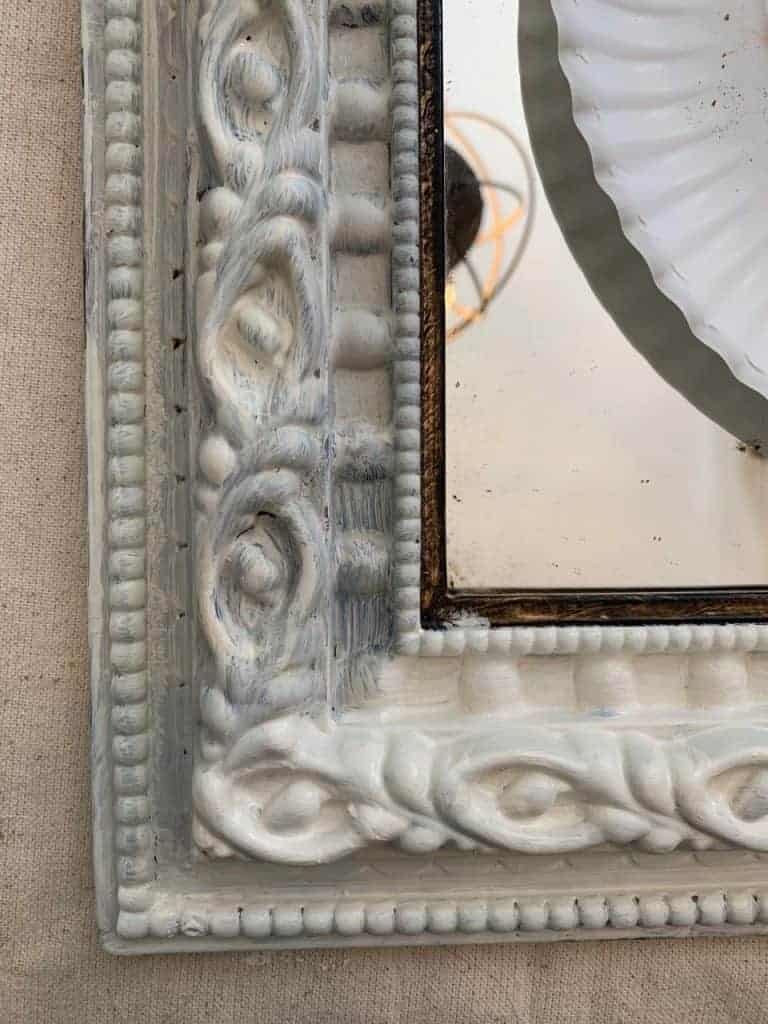 Even after painting it white, I still wanted it to look like an antique vintage mirror. Next, I went back to my Rub n Buff stash.
Again using the antique gold shade, I started dabbing into the different crevices of the mirror. You can also use your finger but the small brush gave me more control on the placement.
I applied it just a little at a time. I stopped once I had just enough on there to give it a vintage feel.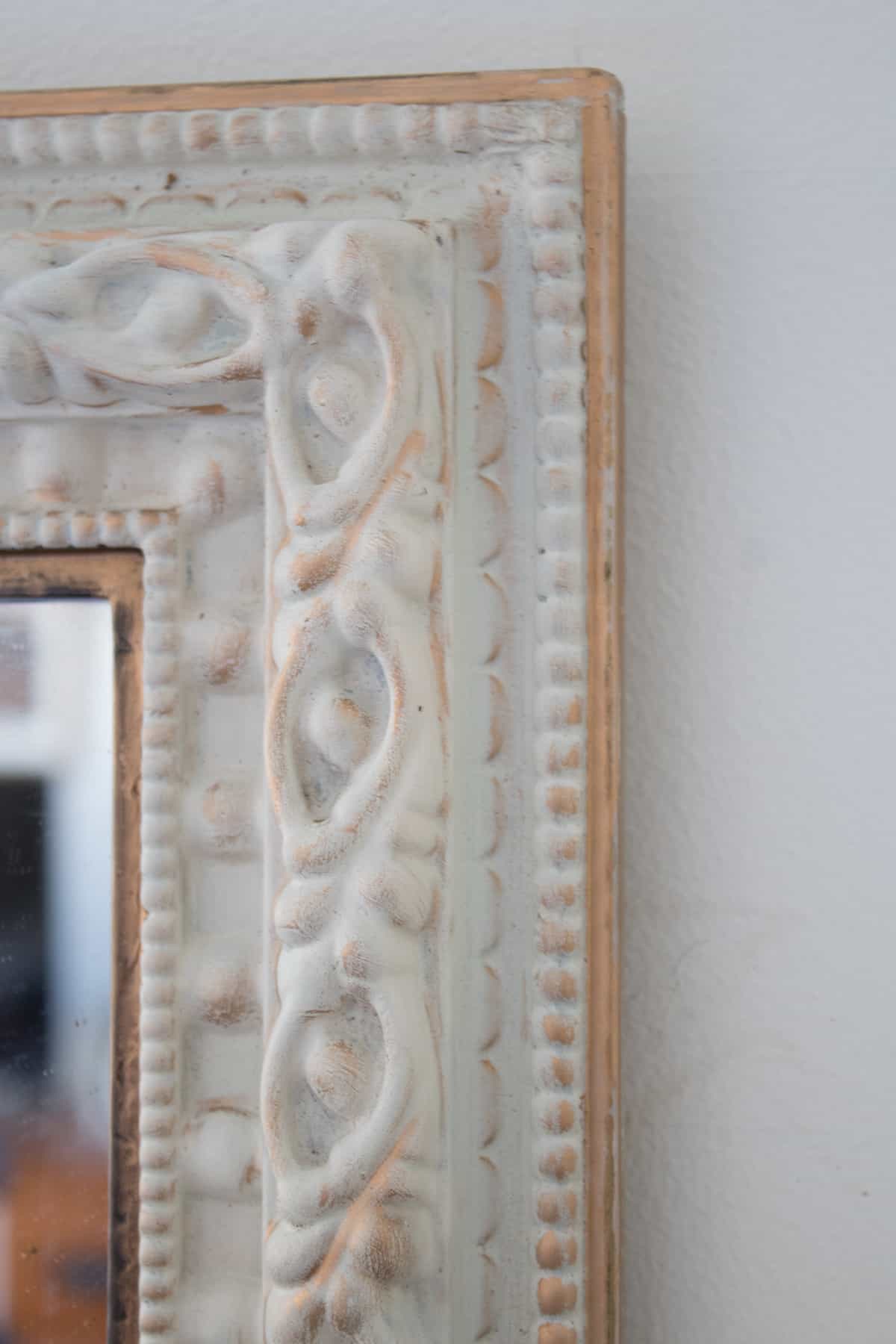 Although I wasn't planning on painting it white, I'm really happy with how it turned out. It reminds me of something Pottery Barn would sell.
And the white ended up being perfect for the neutral colors in the bedroom.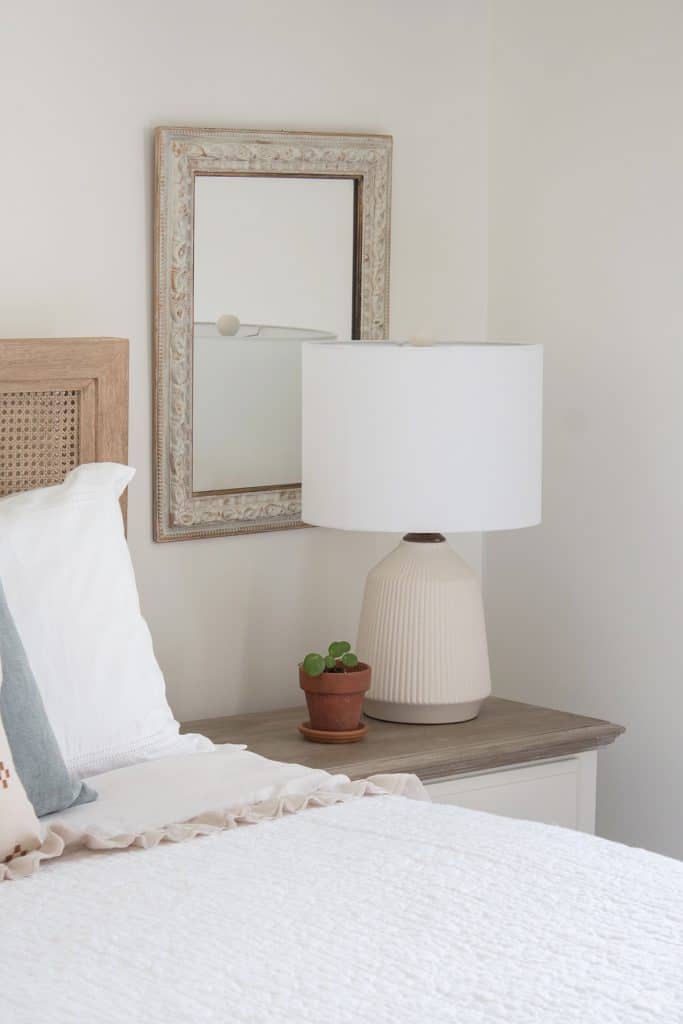 This was a super simple DIY but it turned out so good I thought it was worth sharing with you how to paint a mirror frame antique gold. Sometimes the easiest projects turn out the best!