If you're looking to upgrade your floors on a budget, there really are a lot of options for you.  With a little time and some creativity you can have beautiful floors.
These vinyl floors that look like hardwood are from A Grace Full Life.  I have these floors in my bathroom and I love them.  They are easy to clean and hold up well.
Over at Hazardous Design they used peel and stick tiles.  I didn't think I would like peel and stick tiles but these came out great.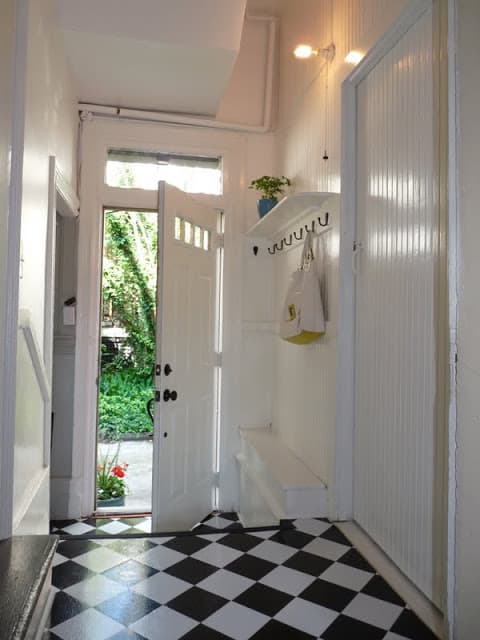 Painted stripes look amazing as a runner.  I found this photo via That Black Chick, however I could not find the original source.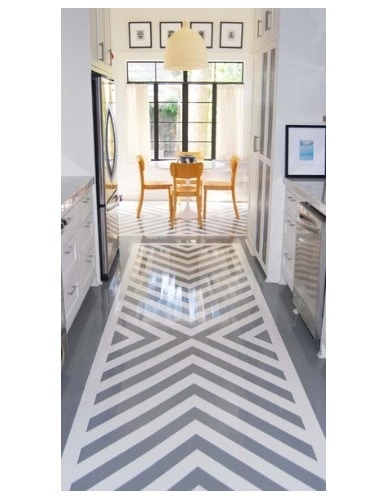 If refinishing your hardwood floors isn't an option paint subtle stripes on it like they did below.  Via PopSugar.
Paint right over linoleum.  And you can stencil it after. Read all about this at The Stir.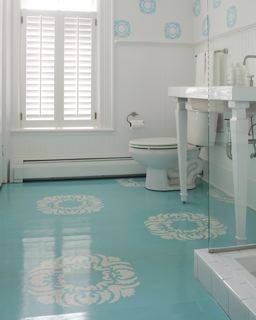 Landscape rocks set in concrete look very spa-like.  This one shown looks like it's in a shower.   It might not be very practical for a whole floor from a comfort standpoint, but it looks amazing.  From the DIY network.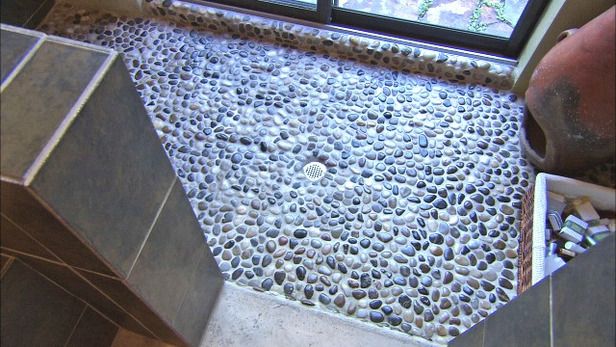 Paint or stencil your subfloor.  From Young House Love.  It can't get more inexpensive than that and it looks amazing!
This is another painted and stenciled subfloor via Addicted to Decorating.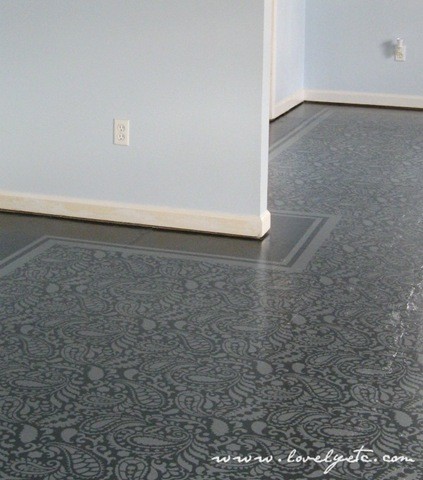 Over at The Wimp, they got really creative and used pennies!
Another penny floor from Wiki How.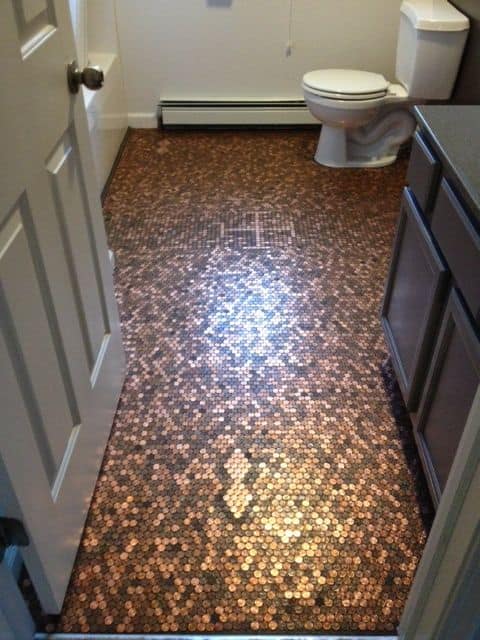 If you're interested in getting this look, I found an article on how to shine the pennies from E is for Explore.  Next is an upcycled floor made out of paper bags from Curbly.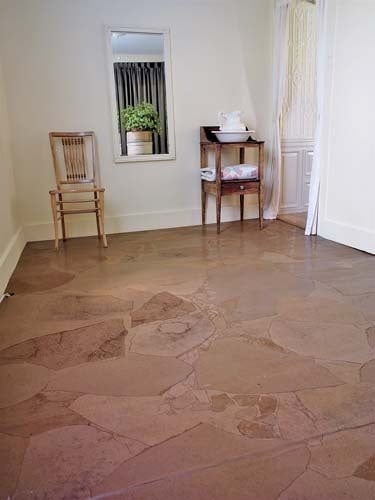 Another environmental and budget-friendly flooring idea is cork flooring via This Old House.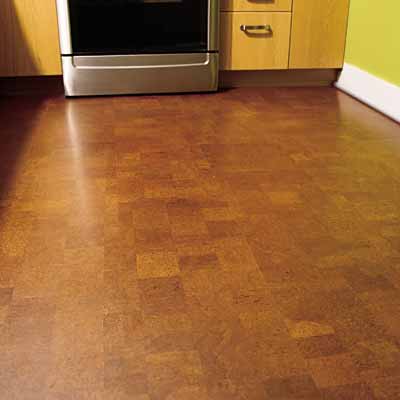 At the Dumpster Diva, they had plywood cut to size for them at Home Depot and then stained it to look like hardwood.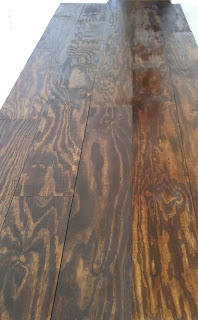 Of course, before choosing any of these budget flooring options, you should do your research.  For example, cork flooring can fade in direct sunlight.  Do you have any suggestions for budget-friendly floors?