Do you dislike ironing tablecloths as much as I do? I wasn't going to do a post on this, but one day I was talking to my mom on the phone & mentioned that I had found a wrinkle free tablecloth. Since she sounded as excited as I was about it, I thought it was worthy of sharing.
I had picked mine up in Home Goods before the holidays to use on my small round table. I was in a hurry that day and grabbed one that was the right size without much further thought about it.
I was shocked after washing it when it came out wrinkle free. All of my other tablecloths get so wrinkled no amount of ironing can get the wrinkles out. Now I need one for my main kitchen table. Luckily, I kept the packaging and was able to look up the brand. As it turns out, it says wrinkle free right on the package, I just hadn't noticed that. The manufacturer is Benson Mills.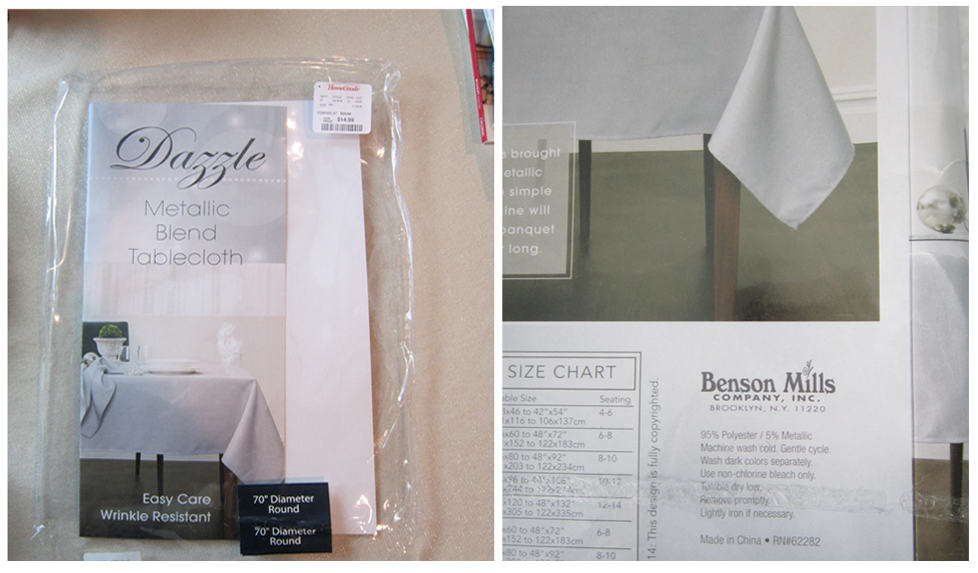 I did a Google search and found this one on Amazon (link below) that says wrinkle free, although it's not the exact brand. It also says this is stain resistant.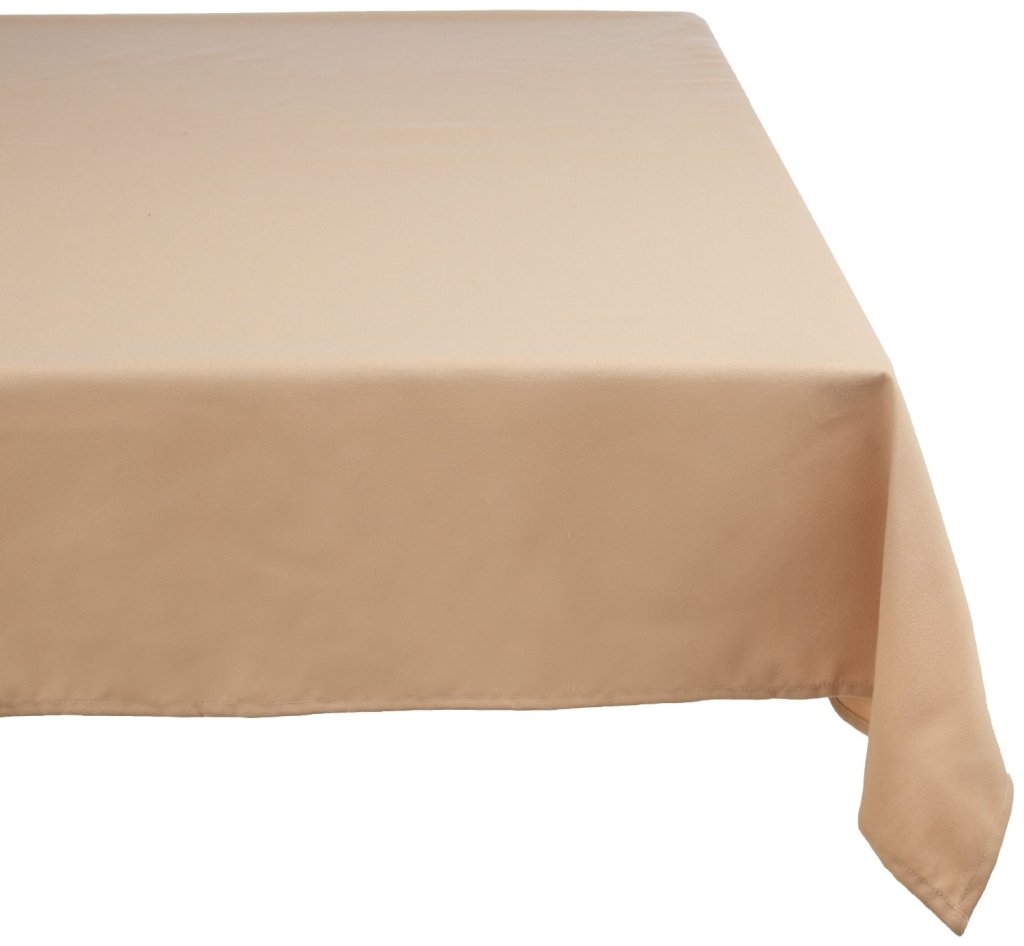 I also found this one that is by Benson mills, that is stain resistant!
And here is mine on the table after washing, no ironing.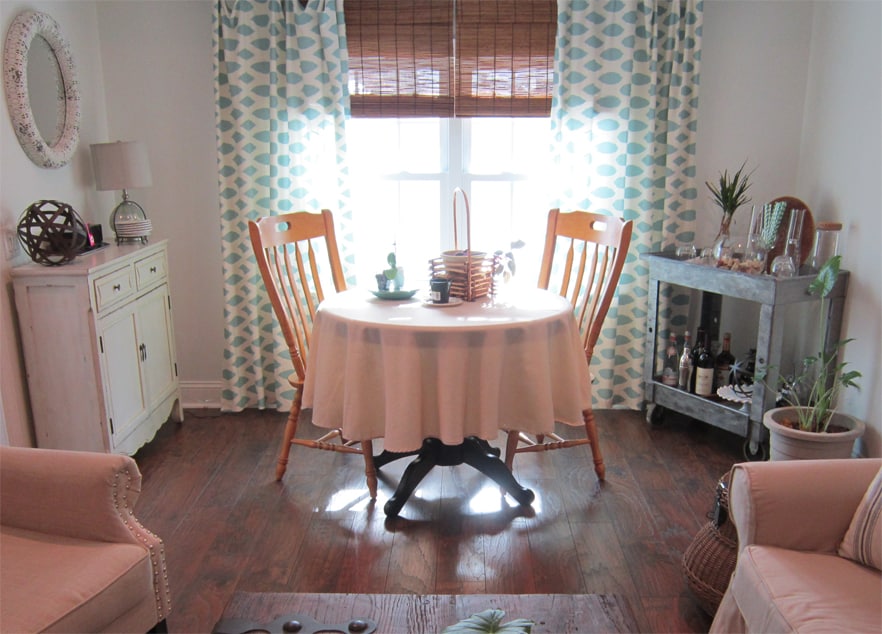 Those chairs around the table are temporary, until I figure out exactly which ones I want in there. To see more of this room click here.
When measuring for a tablecloth, you need to figure out how far you want it to drop down over the sides of the table. An average drop is about 10-12 inches. For a more formal look, longer is better. This chart is a good general guide.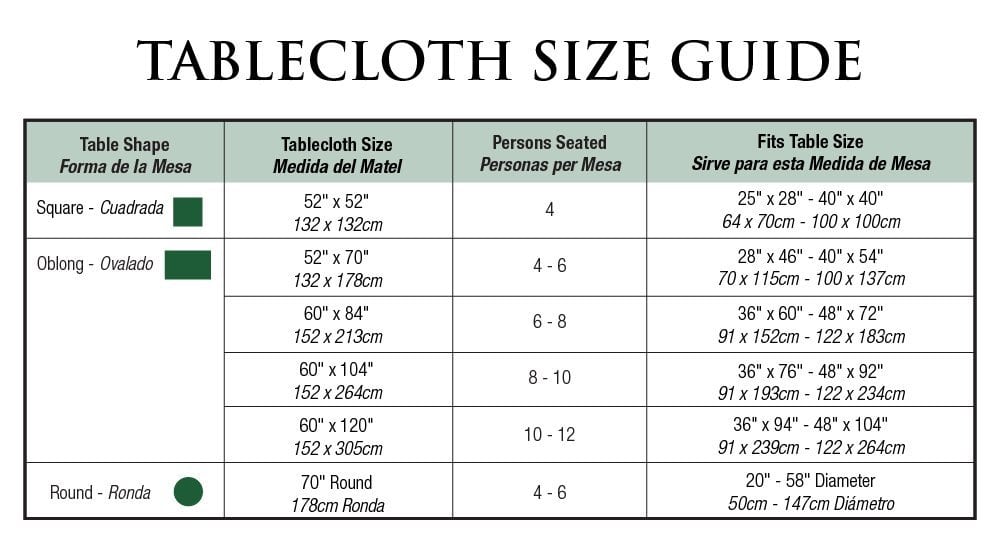 If you'd like a really detailed step by step on how to measure for a tablecloth for different shaped tables and for tables with extensions read this.
When choosing what type of fabric,  polyester is best for everyday use. It is affordable and also wrinkle and stain resistant. For fancier events, try a satin shimmer.
And lastly, you should check out this cool interactive tablecloth sizing tool. It lets you choose the shape and dimensions of your table and actually shows you what different size tablecloths will look like on it!
This post contains affiliate links.