Outdoor Style Edit With Wayfair
With spring in full swing and summer not far behind, now is the perfect time to revamp your outdoor space. Whether you have a lush green yard, a shaded patio, or even an urban balcony, transforming your space into your dream outdoor oasis is easier than you might think!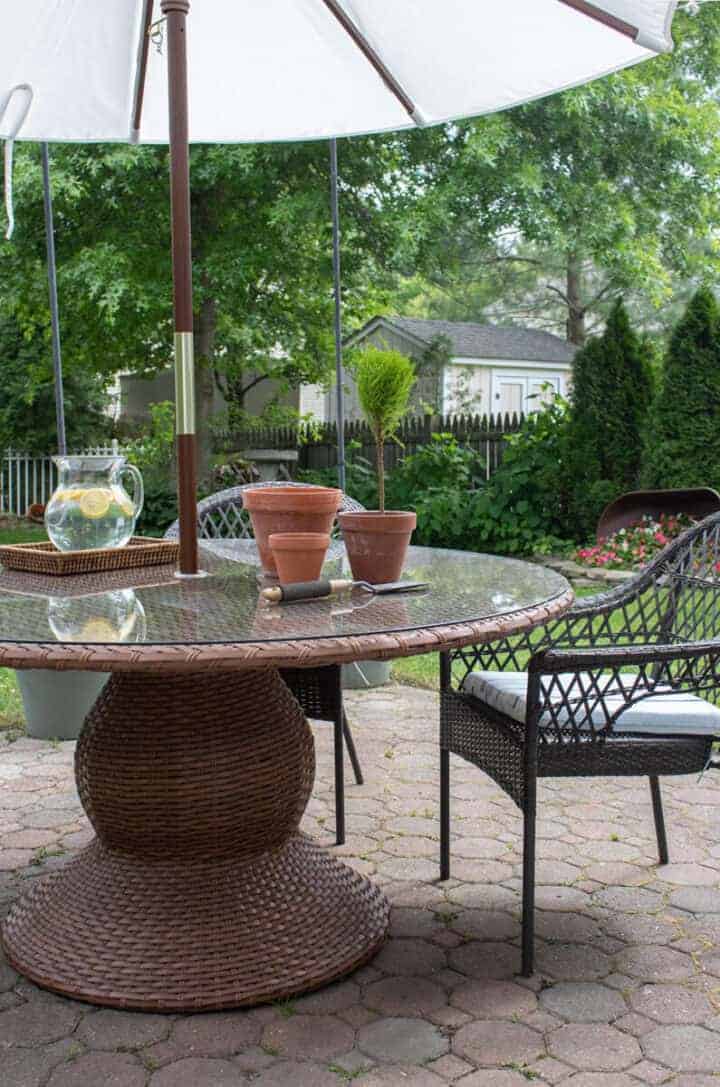 I'm excited to partner with Wayfair to share ideas on this season's hottest outdoor style trends and my tips for creating your dream alfresco destination!
TOP OUTDOOR STYLE TRENDS WITH WAYFAIR
Coastal Influence:
No matter where you call home, coastal-inspired hues and patterns are sure to bring an airy, calming vibe to your outdoor space. For seaside style without the kitsch, incorporate breezy wicker furniture and natural tones for a more elevated take on classic coastal. For additional seating, lounge furniture like an updated Adirondack or laid-back lawn chairs will have you in full relaxation mode.
Botanical Oasis:
Emphasize the beauty of the outdoor scenery with floral motifs that are on trend now yet will remain relevant for years to come. Embrace vibrant shades and take inspiration from organic shapes and textiles to create a playful homage to nature.
Industrial Minimalism:
For those looking to bring modern minimalism to outside living, look no further than the industrial style. Mixing strong metals and natural wood with modern accents like cutouts and mesh keeps this sleek, simplistic style interesting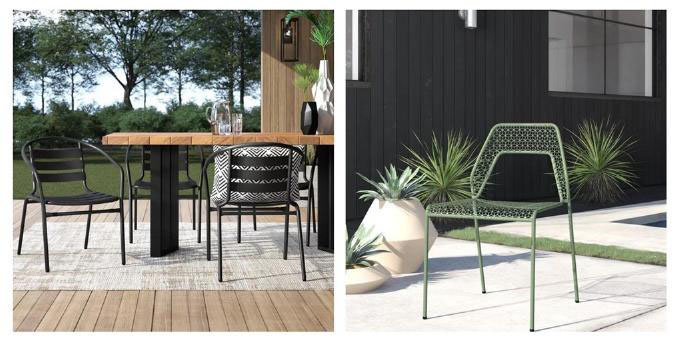 Creating Your Outdoor Oasis:
MY Q & A With Wayfair
Wayfair: Are there any color palettes or trends that are really speaking to you right now?
Me: When it comes to outdoor style, I feel anything goes! Outside spaces are a fun place to take risks and try colors or trends that you may not want to invest in on your interiors.
Wayfair: What is your advice for maximizing outdoor living space for those who may only have a smaller patio or balcony?
Me: I recently published a post on maximizing my small front porch with several great tips. Use size-appropriate furniture and items that can multifunction as furniture, plant stands, or side tables.
Wayfair: Sunshine and blue skies have us daydreaming about outdoor dining! What are your favorite style tips for alfresco tablescapes and entertaining?
Me: Patio lighting will set the mood like nothing else! Use string lights, candles, or lanterns to create ambiance. Floating candles are a simple and inexpensive way to elevate a simple tablescape.
Wayfair: Which pieces do you recommend investing in for your outdoor space?
Me: I would invest in a good quality table (like this round table I got last year) and chairs. You want something durable (wood isn't the best choice) and comfortable enough to spend time in!
Wayfair: Which pieces do you change out to keep your oasis fresh and on-trend?
Me: I change out the smaller decor items outdoors such as planters, garden decor, and accessories. Seasonal decor such as wreaths or banners is also fun to switch out.
Wayfair's Outdoor Product Picks
I have so many things saved in my Wayfair favorites list. A few of these I own and love and some are wish list favorites for a future date. Here are some of my top picks!

As I mentioned, outdoor spaces are probably my favorite to decorate. The options are endless and they're much less formal. When it comes to your backyard, porch, or patio experiment and have fun with it!
---