Dining Room And Office Combo Ideas
Lately, I've been imagining our family room as more of a home office yet multifunctional room. The wheels are spinning on what I will do next there. My first thought was for a dining room and office combo but now I'm leaning towards more of a very casual family room with a dining nook that doubles as a desk.
All the daydreaming on that has me looking up inspiration. Our family room is long and narrow and on the small side. Most of these rooms that are inspiring me are also on the small side. I tend to save photos that I feel are reflective of what I'm able to do with what I have.
Here are 12 multifunctional spaces that are inspiring me right now.
You'll notice many of these rooms have bookshelves. I have always loved a room filled with books and that is #1 on my list for the next phase of the family room. And there really isn't a little dining nook that I don't love, this photo below combines the two so beautifully.
This next photo caught my eye right away because the room appears to be narrow like mine. I love the built-in shelves with the arches. Regardless of whether I go with the dining room or family room idea, lots of shelving will be necessary for storage.
The room below seems to incorporate a lot of functionality in what appears to be a smallish space. A sofa and bookshelves, a work desk, and cabinets for kitchen items. Exactly what I need.
I love the great use of this extremely narrow space! Shelves to the ceiling and comfortable seating. Perfect!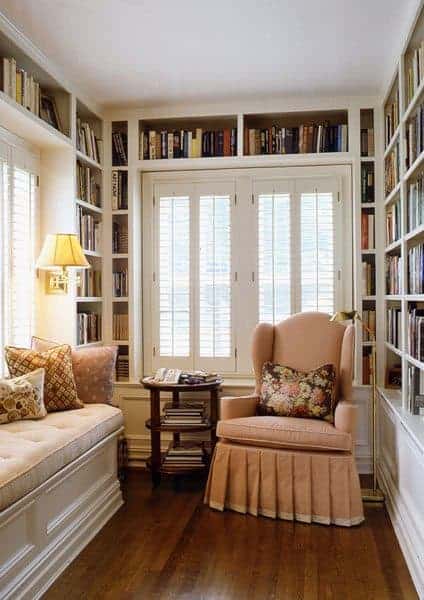 Below I like the idea of a settee included around the table. That looks comfortable enough to sit and work for hours.
And what about this stunner? Love the chairs, the pretty angled shelves, and the rolling ladder.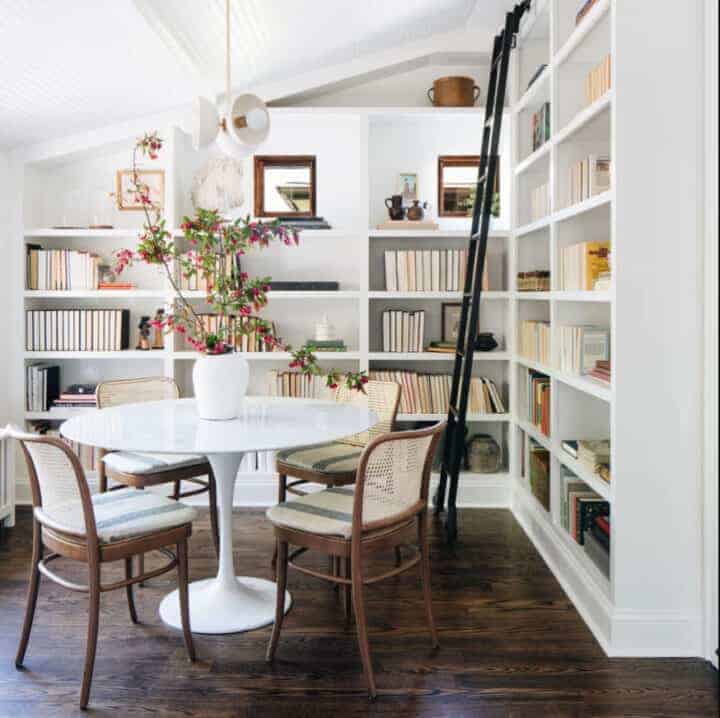 Below is far more ornate than I'd ever go personally but it is pretty. What caught my eye here was again that it is a narrow space but they've fit in a dining table and a comfy chair. Of course, the scale of those pieces really fit the room. Great use of space.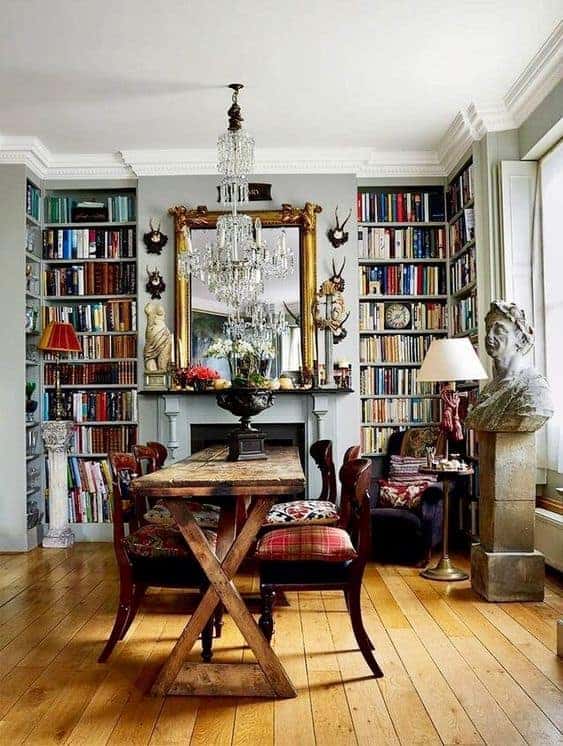 Here is another great living room/office combo. This room seems so inviting that you'd want to hang there all day. Really love the pretty built-ins here.
I'm not sure what is going on in the rest of this room but with the comfy chair and tons of books, who cares?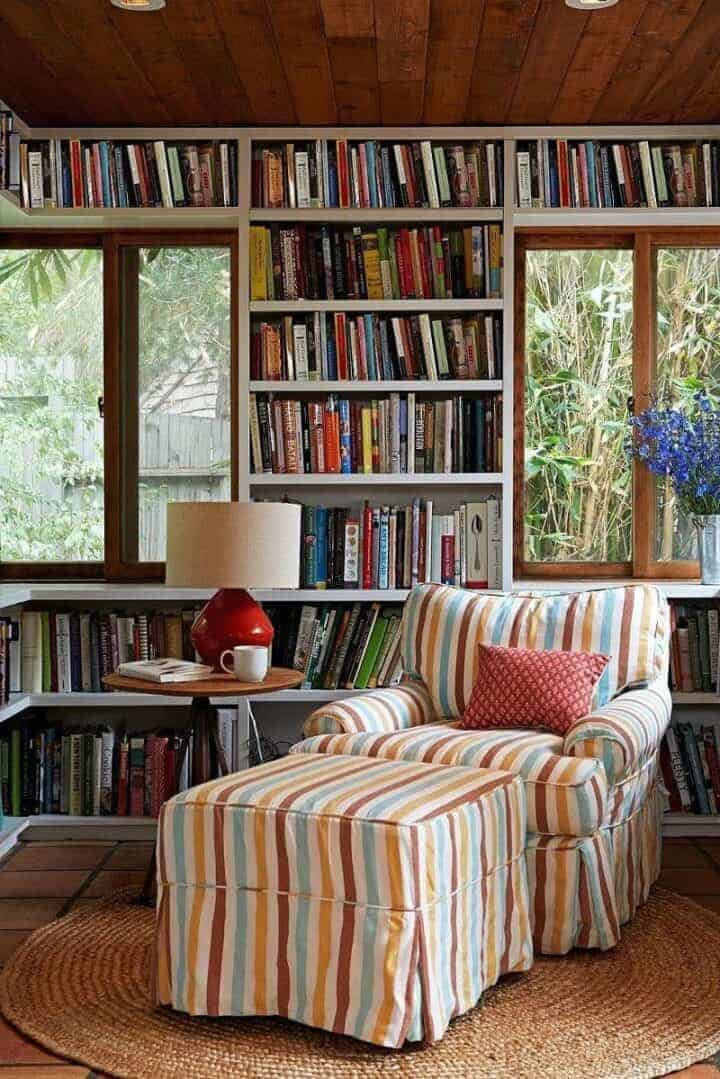 Simply installing floor-to-ceiling shelves added so much storage to this little dining room!
Another office and living room combo spaced out in a different way.
The table and settee bench below really stopped me in my tracks. I think the perfect settee is what I'll start with in the room. I've been looking and it's much harder to find than you'd think!
After that, I'll figure out bookshelves and hope everything else falls into place. My plan is to have the dining nook double as the office space and keep the rest a family room as opposed to a dining room and office combo because I already have a couch in there that I don't want to part with.
Do you have any multifunctional rooms? Tell me about it in the comments!