You guys, I have been working nonstop outside on my yard and gardens. Spring brings so much work out there, but it is work I love. I like to get my lawn care and maintenance finished before it gets too hot. That way, I can spend the summer enjoying it and working on new garden decor ideas.
And as far as garden decor goes, I have found so many cute things online recently! If I had more room, I'd love to have all of these! But I don't, so at least I can share them with you!
This lily pad bird bath is absolutely adorable! I may have hinted to my daughters that this would make a good mother's day present. 😉
l have one spot in my yard that I keep imagining a wall fountain. I envision it with climbing vines around it similar to the outdoor mirror on my porch. This is high on my list of things to get done this year.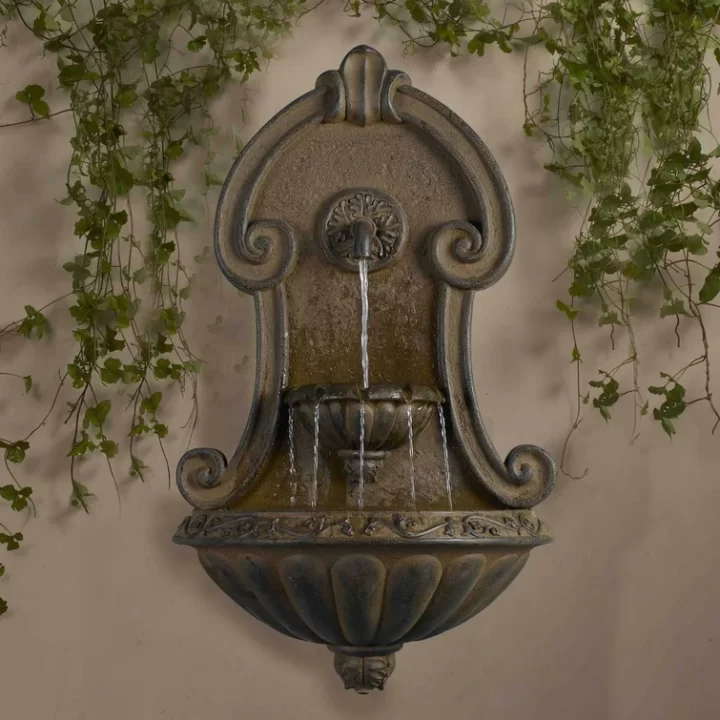 I didn't even know I needed a garden table till I saw this. It's pricey but my goodness, it's perfect!
All arbors are beautiful but the shape of this metal garden arbor really caught my eye. The price is great on that one too.
A garden finial sculpture brings in a little rustic elegance. This is also high on my list. I'd love to find an unusual one second-hand somewhere.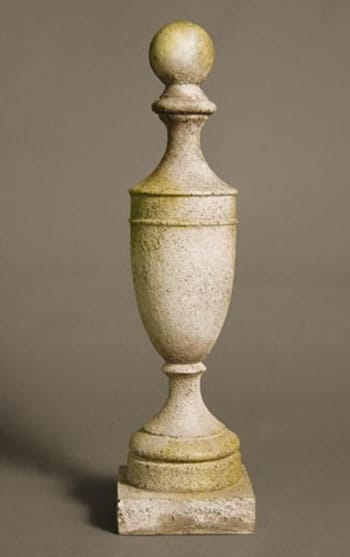 All gardens need a little hardscape and these concrete stepping stones laid over those white rocks are really stunning.
This site has so many cute and different garden statues including this set of mushroom statues. There are lots of cute critter statues on that site as well.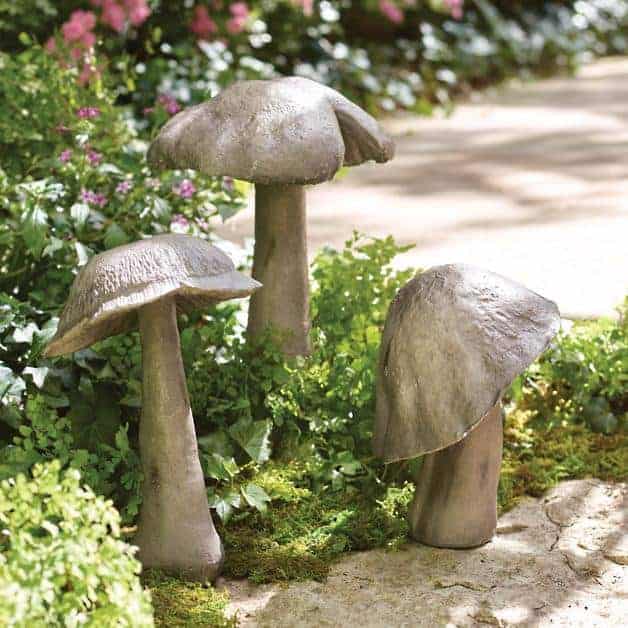 I'm kind of obsessed with this garden hose pot. I love the finish on it and that it has a lid. I already have a pretty pot for my hose that was given to me by a family member, it's a nice way to disguise the utilitarian.
A fun sun dial would be an interesting element that you don't see often.
There's a really gorgeous garden sculpture place not far from where we live. I love to visit for garden decor ideas. In it, they have an enormous gazing ball feature that I've always admired. The gazing ball below is more of a normal size for household gardens. Very pretty and whimsical.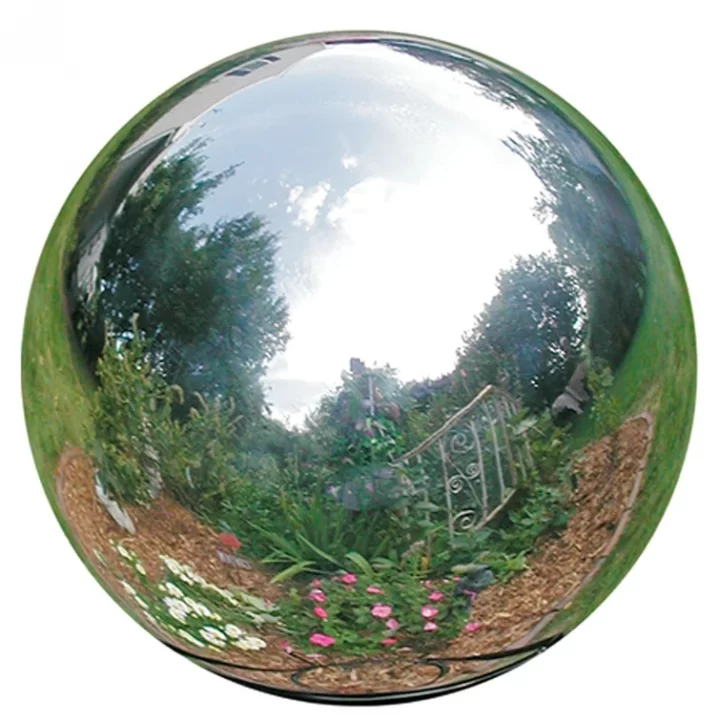 Add a little zen moment to the garden with a balancing stones garden stake
A windbell chime is a two-for-one bonus in the garden. You'll get the beauty of it as well as the soothing sound.
There's just something about decorating the garden that is so fun. Maybe because there's less pressure for it to be perfect as compared to interiors. My outdoor spaces are really my favorite areas to be creative!