Easy DIY Christmas Centerpiece With Floating Candles
You guys, this DIY Christmas centerpiece is not only super easy, it's super cheap and looks SO festive!
You may remember I made my own DIY floating candles over the summer. I really use them often. They are perfect for a floating candle centerpiece. They add a little elegance to the table without spending much money at all.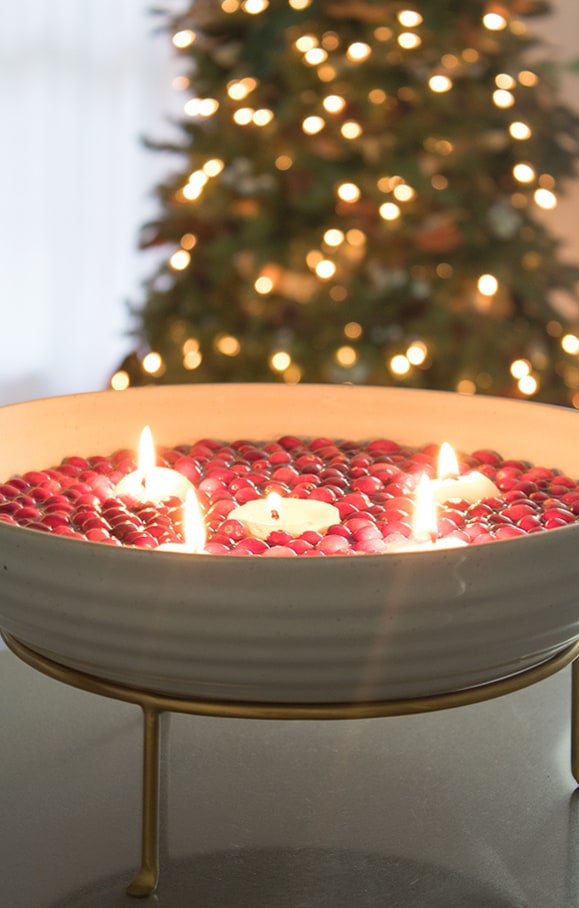 All you need are the candles, a bag of cranberries, a pretty bowl and water.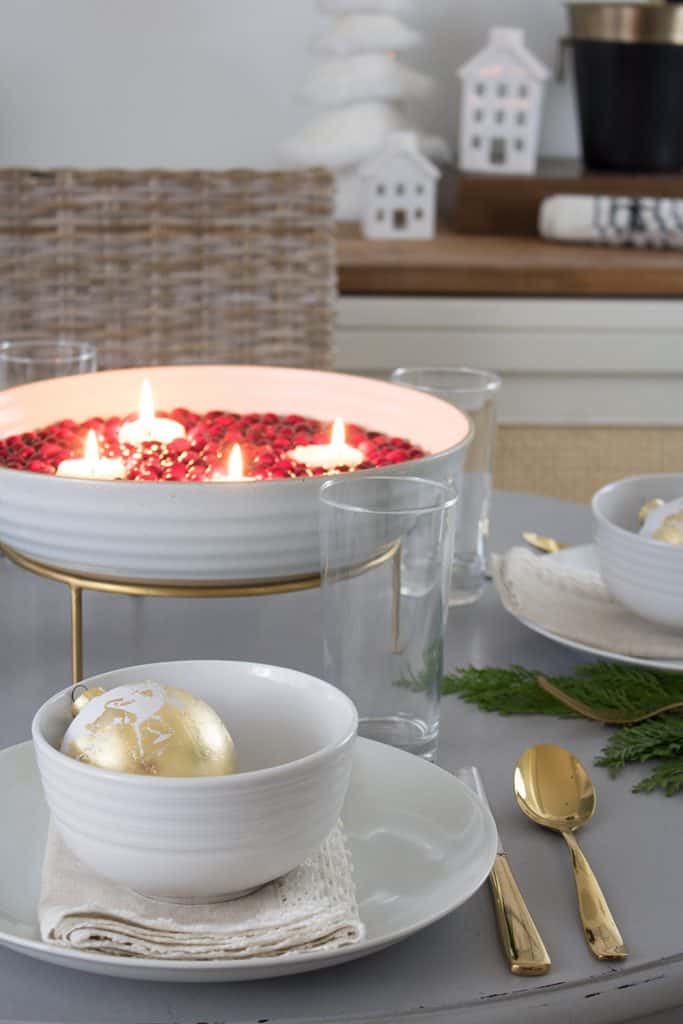 For my round table, I used a round bowl for the centerpiece. Depending on the shape of your table you may want to experiment with different vessels. I have a really pretty brass bucket from a flea market I had planned to use but unfortunately, it sprung a leak when filled with water.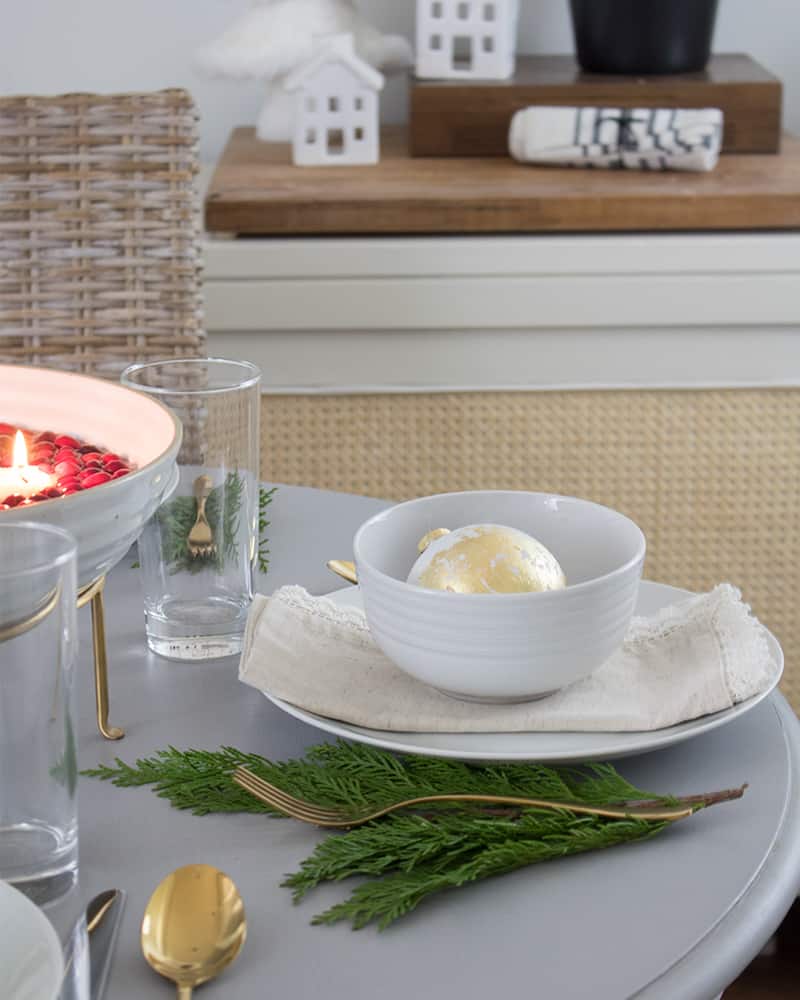 I kept this table really simple, using a little fresh garland (not a bit of that garland ever goes to waste) under the silverware and my DIY gold leaf ornaments in each bowl. You could also get a little fancier and add little name tags on the ornament, tied with a ribbon.
This DIY Christmas centerpiece was quick, easy and inexpensive to throw together. You could literally pull this together in five minutes or less.
I want to wish you all a very Merry Christmas and happy holidays. Thank you for following along with our decorating and DIY journey! Here's to a healthy and happy 2021!
Also, I thought you might like to see some of the outtakes from these photos. My daughter (a vet student) had to leave her three cats here when she went back to school due to the pandemic. That left me with a total of five cats! Fortunately, they're going back with her in January!
If you're looking for more last-minute Christmas decorating ideas, check out our Simply Christmas magazine if you haven't already. It's free!
You can see how I put this table setting together in only a few minutes below.