How To Gold Leaf Ornaments
HOW TO UPDATE OLD ORNAMENTS WITH GOLD LEAF, A FUN AND SIMPLE PROJECT!
If you're like me you probably have boxes and boxes or ornaments stored away. Rather than buying new this year, I decided to update some of my older, outdated ornaments for a new look. For this project, I used gold leafing for the first time, and not only is it super fun, I love how they turned out.
Go grab a bunch of your old ornaments and meet me back here. I'll wait. 🙂
These are the ornaments I was starting out with.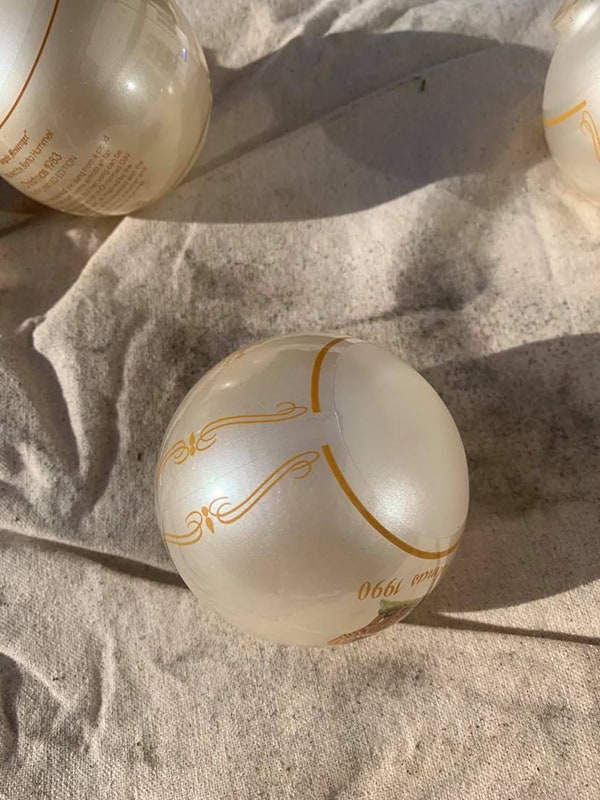 Supplies Needed To Gold Leaf Ornaments
Painting The Ornaments
Painting the ornaments is optional, if you have solid colored ornaments you may want to leave them as is. My ornaments had writing and pictures I wanted to cover up, so I started by spray painting them white.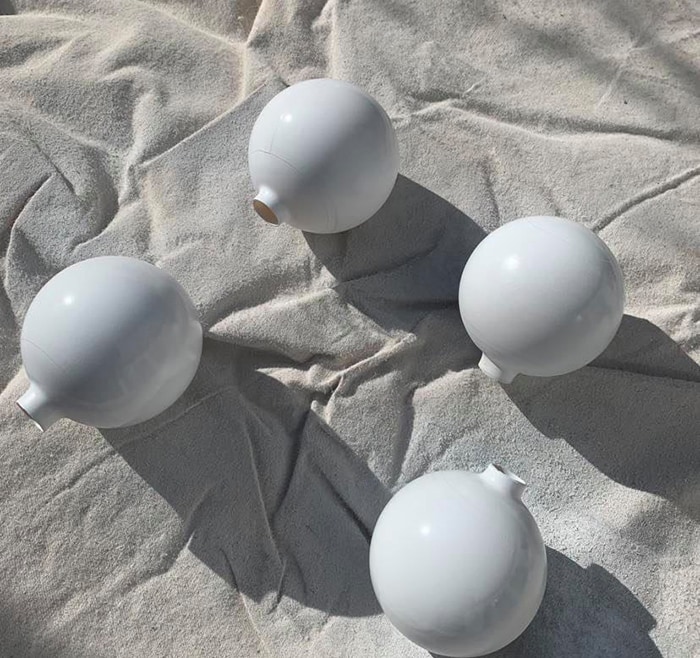 I removed the top of the ornaments before painting. Just give them a good coating of spray paint and let them dry. Quick and easy.
Once they are dry, it's time to apply the gilding. GIlding is basically a special glue made for gold leafing.
For these, I painted about half of the ornaments with the gilding because I didn't want to cover them completely in gold leaf. I turned them upside to sit for about 4 or 5 minutes to wait for the gilding to get tacky.
Don't get impatient on this step because if it's not tacky, the gold leaf won't stick. Don't ask me how I know. 🙁
Be sure not to apply the gilding so thick that it drips, as you can see above. While waiting for it to get tacky, I went back with the brush and removed any excess.
Applying Gold Leaf to Ornaments
Next, apply the gold leaf. Simply press it onto the ornament and rub until it transfers from the wax paper to the ornament.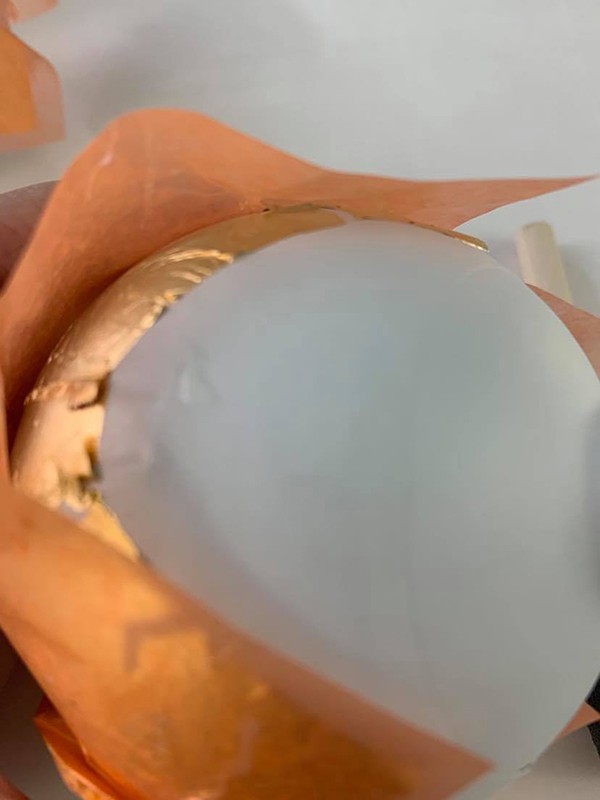 It should transfer easily. If it isn't, that means the gilding wasn't tacky enough.
After your gold leaf is applied and all the gilding is fully dried it's time to buff the ornament. Just go over it with a clean, dry paintbrush to remove any excess gold leaf. You want a smooth finish.
This part is weirdly rewarding.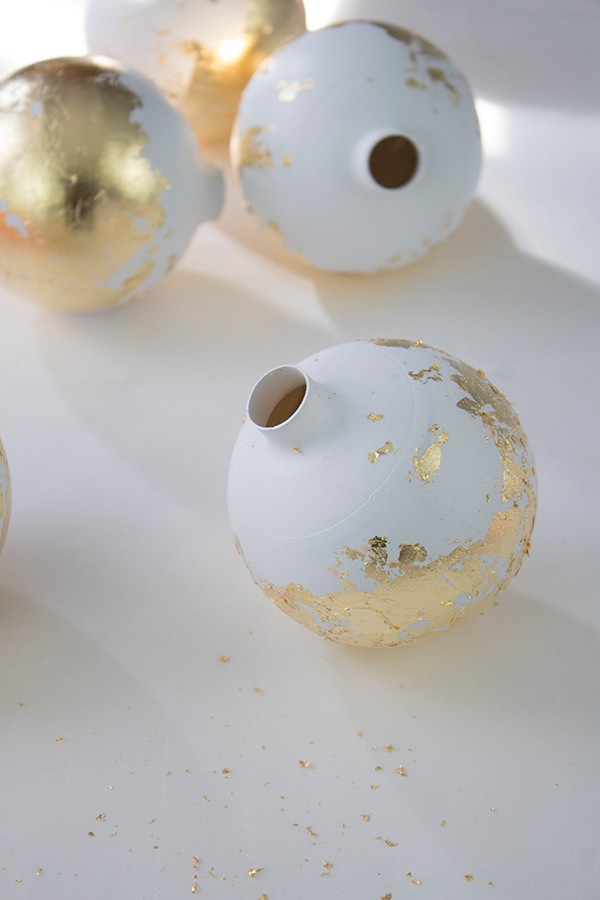 Once you've buffed the excess and have a smooth finish, you're done!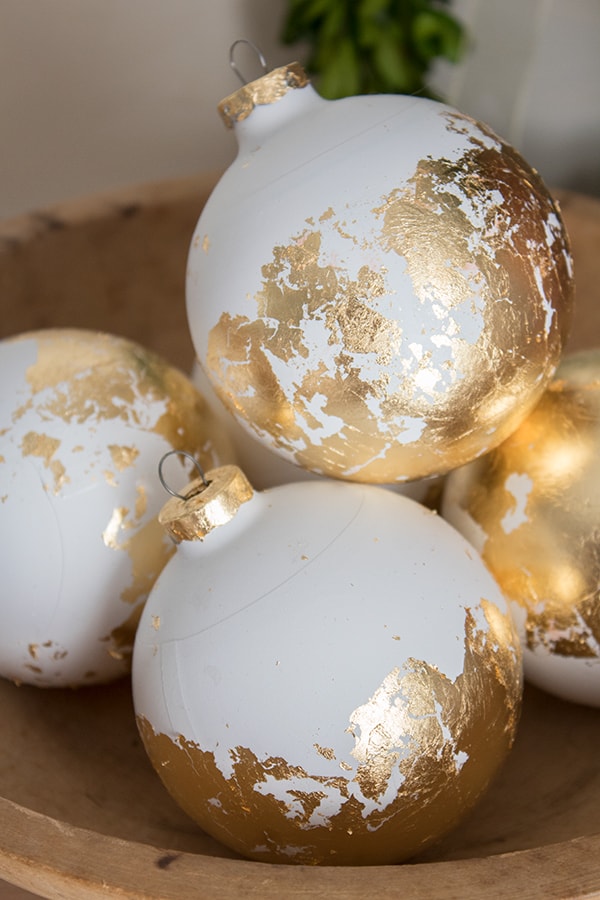 The tops of my ornaments were silver, so I applied gold leaf to that part as well so it matches.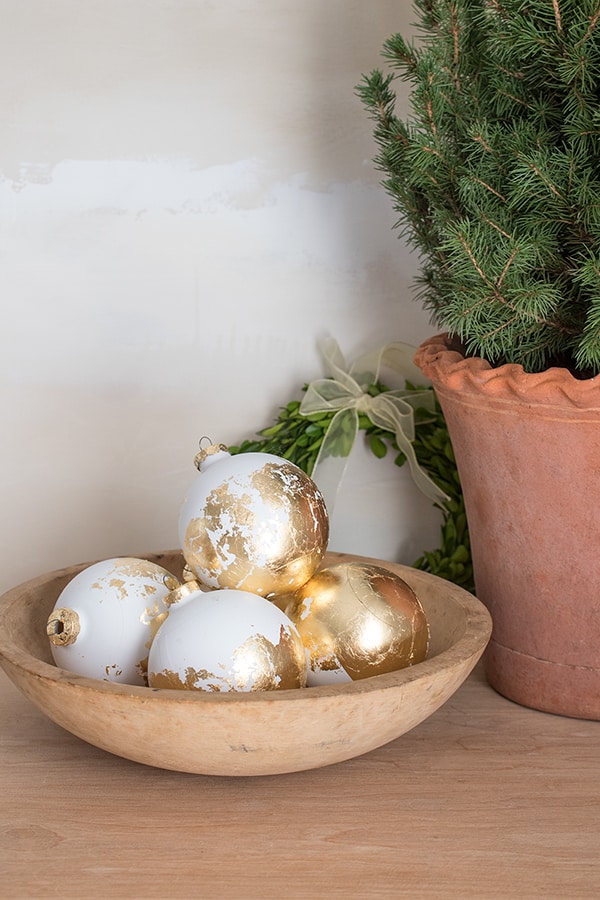 You can also find silver leaf and copper leaf is gold isn't your color. This is a fun and easy project you could definitely do with your kids as well. It's also a great way to update older ornaments rather than buying new ones.
Looking for more Christmas decorating ideas? Check out our Simply Christmas magazine, it's free!
This post may contain affiliate links, see my full disclosure for more info. Linking up with bnotp.