How To Make Floating Candles With Citronella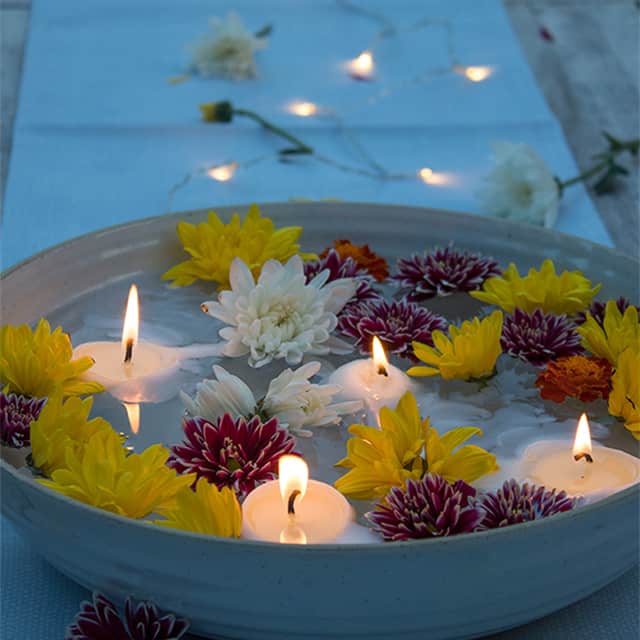 Ever since I'd gotten these round ice cube trays I've been wondering if they'd work for floating candles. I've also been meaning to make my own citronella candles so I thought I'd combine the two ideas.
Not long ago I shared a very basic how-to post on candle making for beginners. This one is very similar, aside from using different molds to make these into floating candles. You can find more photos and details on the basics there.
Supplies Needed for Floating Candles:*
Melting the Candle Wax
First, you begin by melting the candle wax. I melt mine on the stovetop, I keep an older saucepan, measuring cup, and spatula put away that I use solely for candle making. Add any essential oils you'll be using to the wax as it's melting. Now set up your round candle molds and add the wicks.
Placing the Wicks
The wicks can be added in one of two ways. One way is to dip the bottom into the melted wax and place it centered in each mold. You will have to hold it there until it adheres. I've seen chopsticks used to keep these in place, but you could also use straws, skewers, or anything else you have on hand. Next, add the top of your candle mold, with the wicks coming through the holes.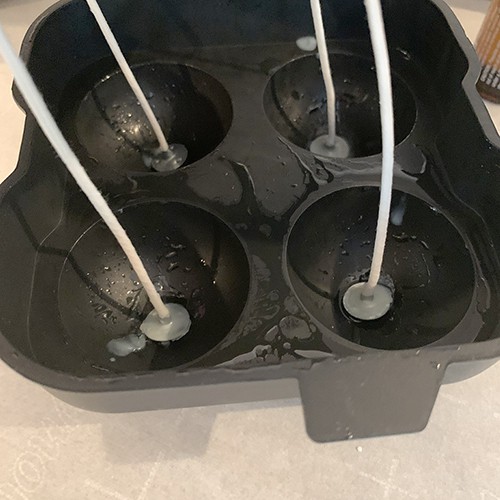 A second option is to slide the wicks through the holes first without using any wax and attach the top and bottom pieces of the mold together. Either way, it's a little tricky but option two worked better for me.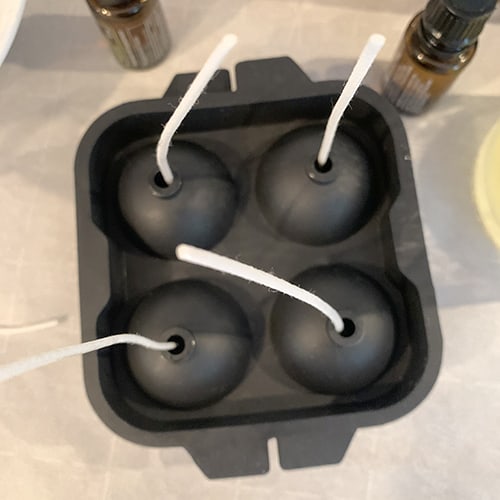 Essential Oils
I added several drops each of Citronella and Lemongrass essential oils to my wax. This is because I wanted to use my floating candles outside to help keep mosquitos away. I used more of the Lemongrass than Citronella because that is one of my favorite essential oil scents. A 2-1 ratio will leave you with a nice scent.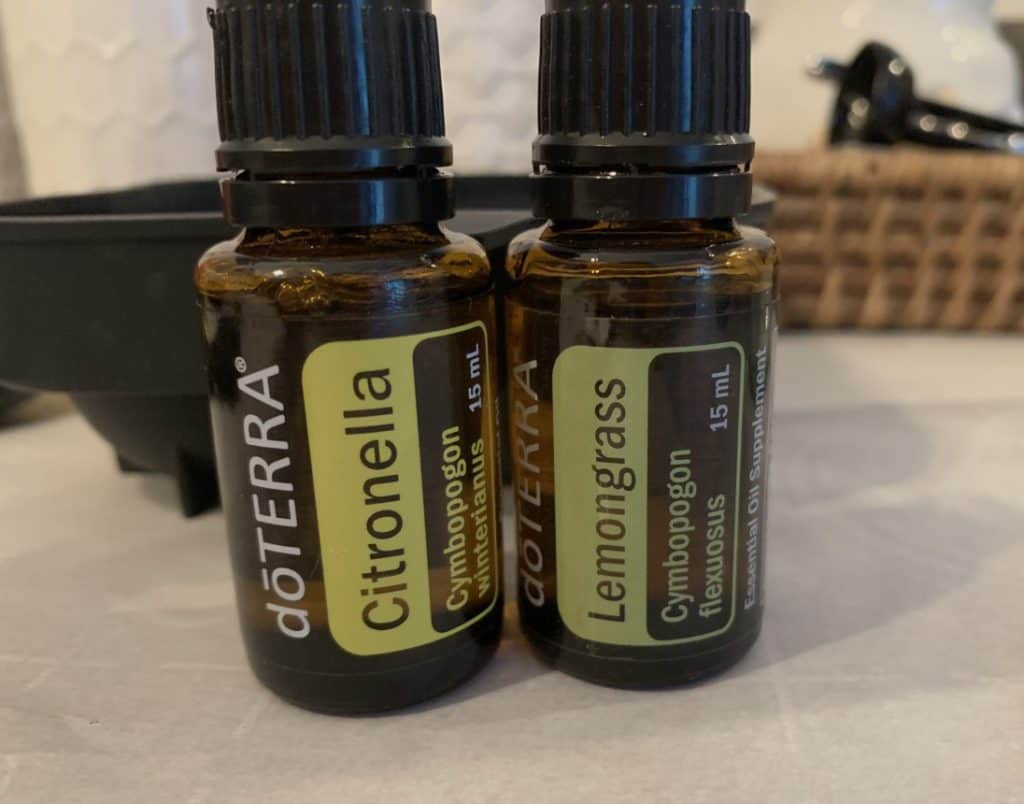 Pour your melted wax into the holes where your wicks are coming out. I used a measuring cup and poured it slow and careful. However, having a small funnel for this step would make it much easier.
Once your candles have set, trim the wick and pop them out of the molds. It's that simple! Here are mine, aren't they pretty?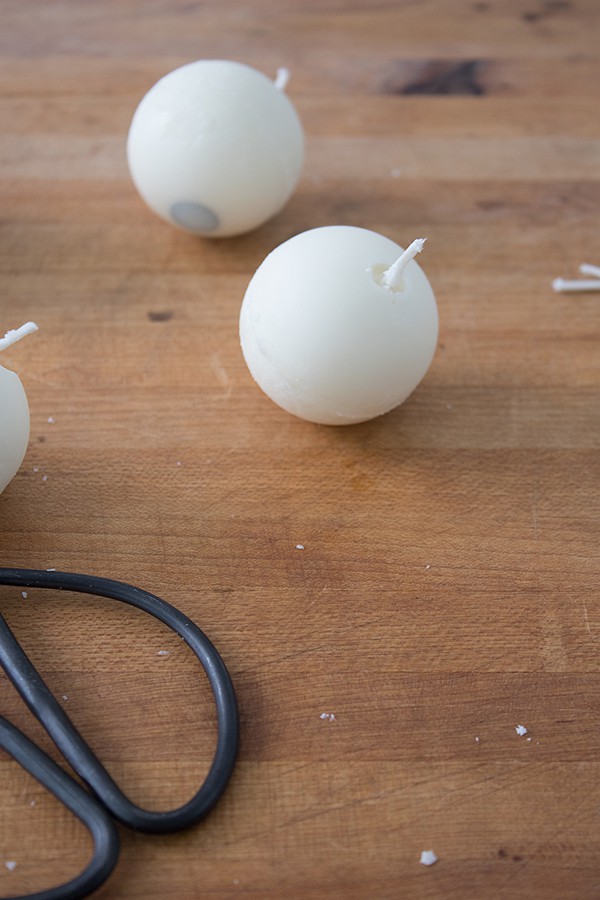 Right away, I placed one into a small jar of water to make sure it would stay afloat. You can see it did.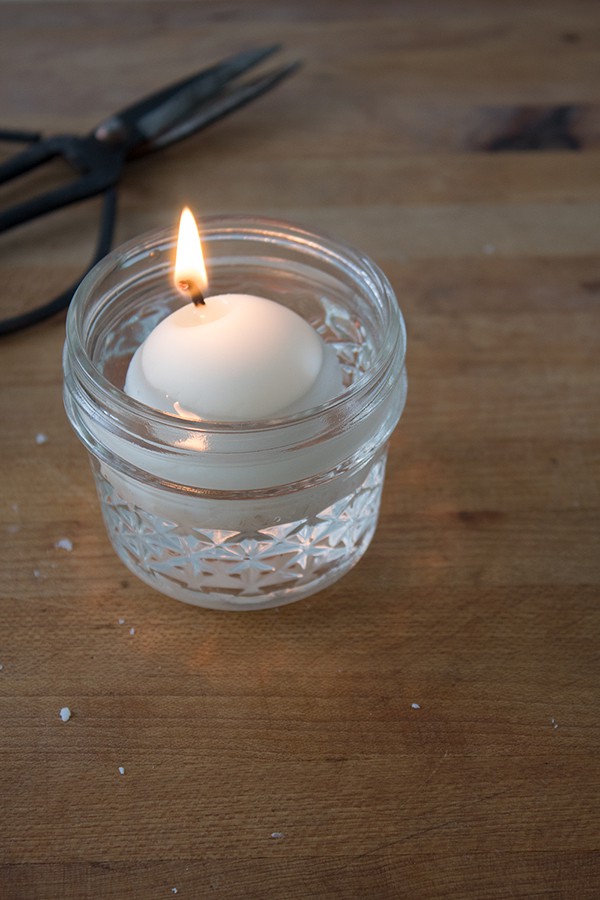 Displaying Floating Candles
I use them in a bowl with flowers when we sit outside at night. It creates such a pretty ambiance while also help to keep mosquitos away.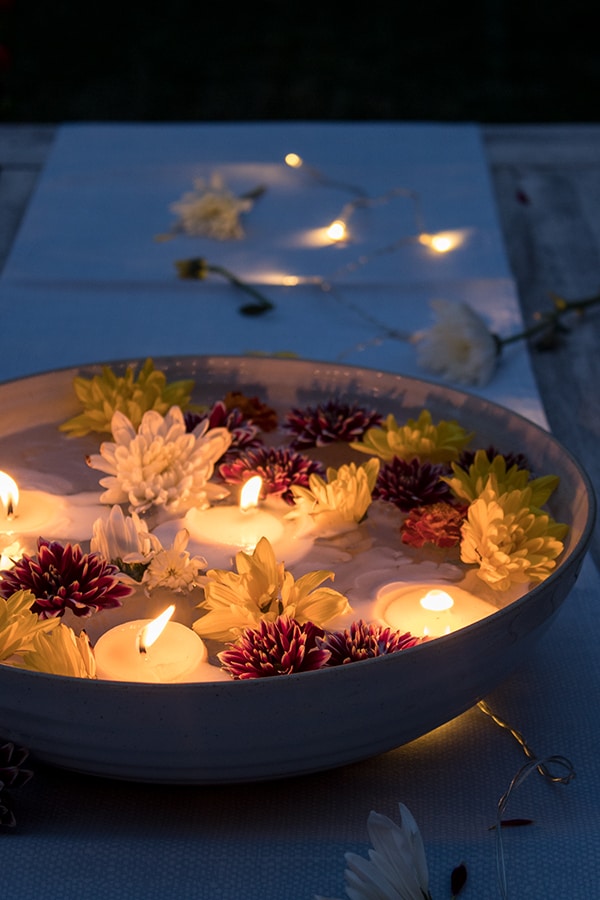 I like these so much I've made them about three more times after the initial round.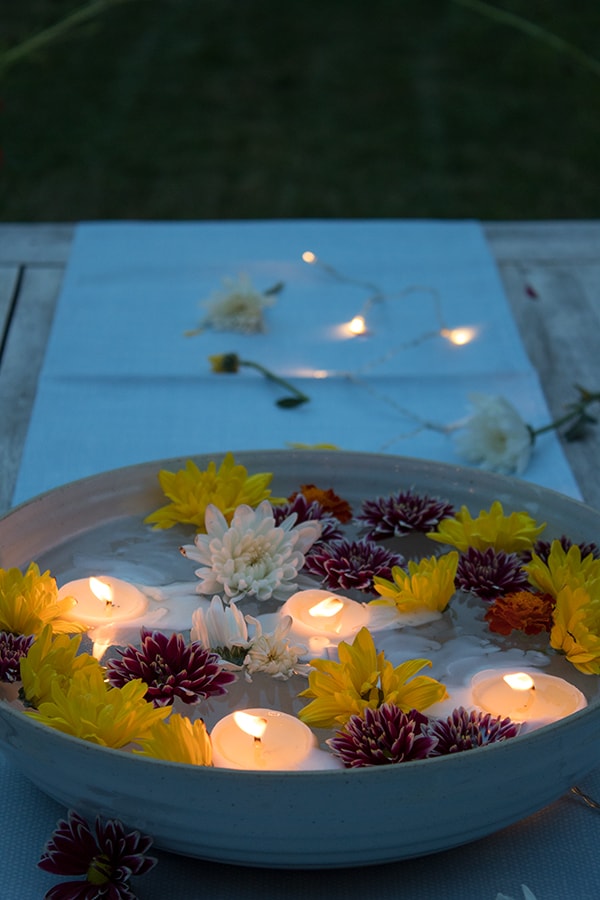 These would be really beautiful used in centerpieces for events, but I love using them daily! I am already planning to make more with fall-scented oils for a pretty fall display.
---
---