Five for Friday Design Picks #75
Summer has just flown by, hasn't it? This year has been a tough one for so many people, myself included. So today I thought we'd get lost in some dreamy spaces for our Five for Friday design picks.
Before we get to that, I wanted to mention if you are a regular subscriber to my emails be sure to read through them. I recently added some freebies for my subscribers only. I will be adding to that each month so be sure to check back. If you're not a subscriber, you can sign up HERE.
Hopefully you'll find some things in there that will brighten your day. 🙂
Our first dreamy pick is this garden house. Isn't it just amazing? Those beautiful garden doors literally stopped me in my tracks.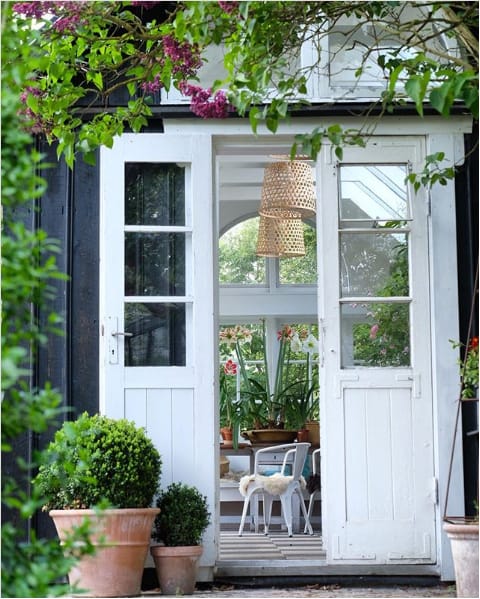 This all white home with interior transoms is another stunner.
My dream house will have a back porch with a fireplace. One day!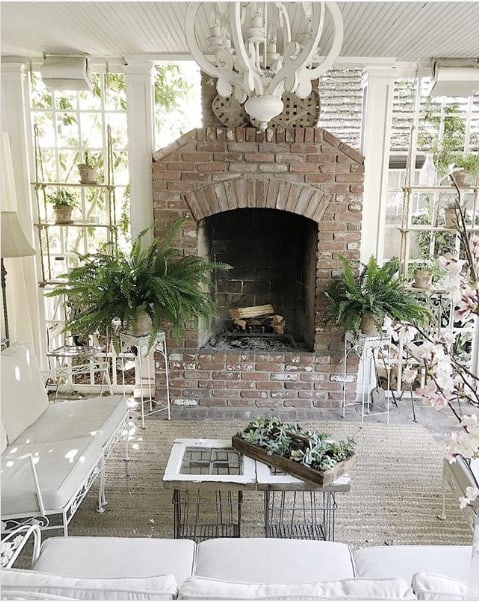 There is lots to love here! Especially the vintage sideboard.
Another item on my dream house wishlist is an amazing greenhouse or potting shed, like this one.
What is on your dream house wishlist? I'd love to hear about it in the comments!