Eclectic Living Room Design Idea
DESIGNING AN ECLECTIC LIVING ROOM IS EASIER THAN YOU MIGHT THINK WITH THESE TIPS IN MIND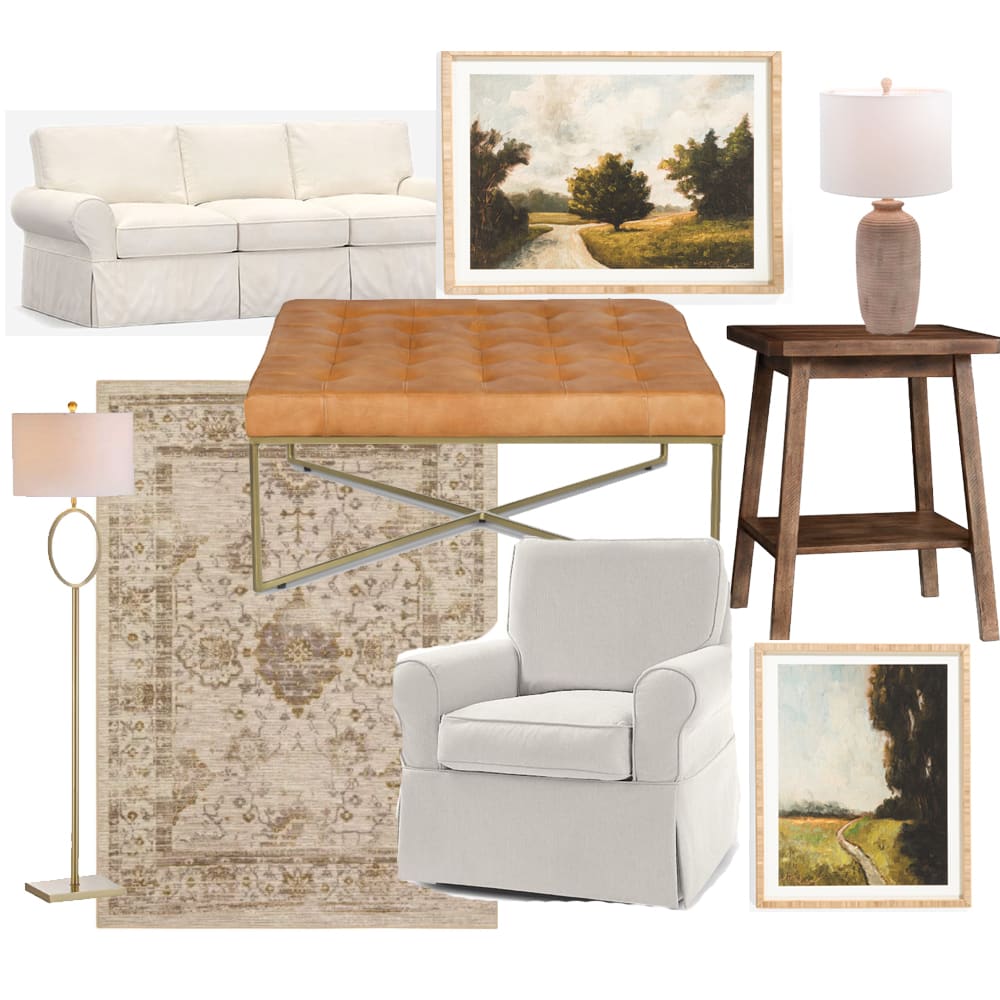 One thing I sometimes struggle with is sticking to just one design style. That's because I love all interior design and there are just so many options.
Keeping your decor cohesive is the first thing they teach in design school. So what to do if you love it all? Go for an eclectic mix. You can combine design styles successfully by keeping other elements cohesive.
For example, the color. When choosing paint colors as well as furniture and decor you have to keep sight of the overall picture. With that in mind, I began making a design board in Photoshop with some different ideas for my own living room. I ended up with an eclectic living room design board that works even with the different styles of furniture and decor.
I changed out my living room area rug not long ago to this pretty vintage style rug. Adding these new colors to the room completely changed everything.
As if often happens, once you change something in a room it creates a snowball effect. I came across this gorgeous ottoman online and immediately thought how pretty this would look paired with the area rug.
The leather on the ottoman leans toward traditional but the framework is more modern. That got me wondering how that might look with my vintage fireplace mantel. So I popped that into the board as well.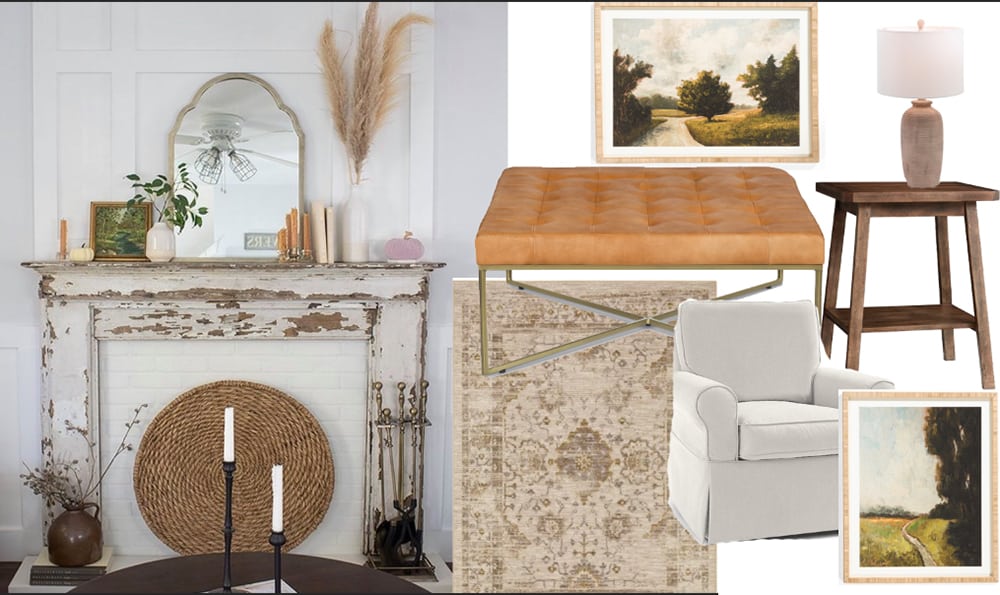 I liked the mix when seeing it all together. The colors in the area rug really help to pull the wood side table together with the leather ottoman nicely. Don't you think?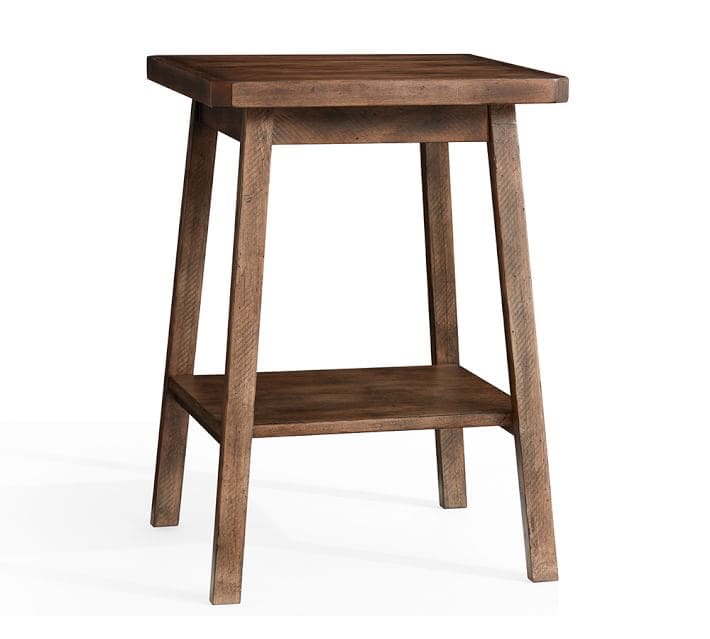 The brass framed mirror I have over the mantel also goes well with the metal of the ottoman.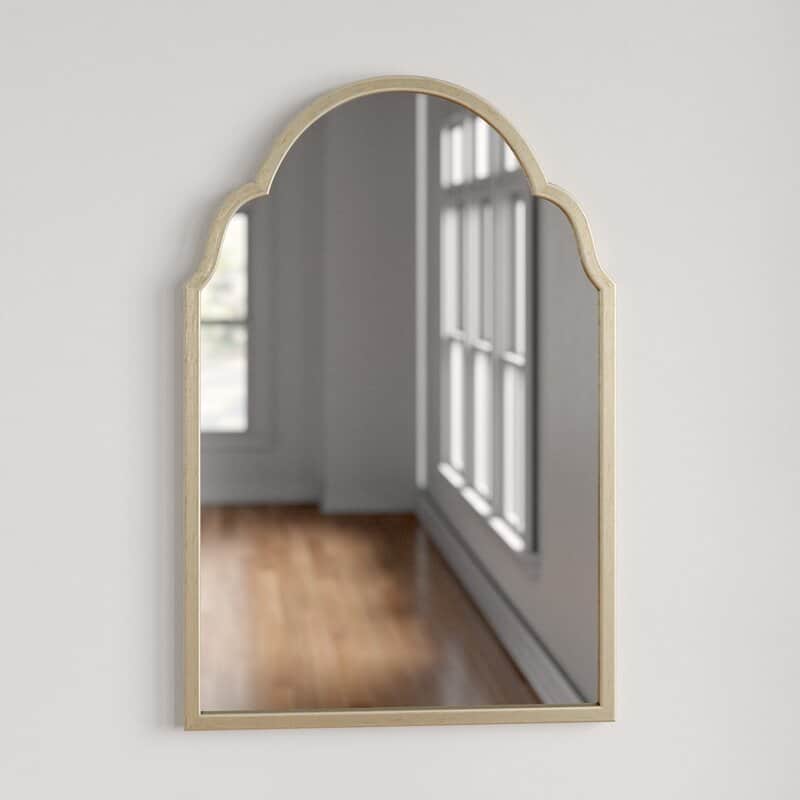 Lastly, I came across this framed wall art so I tried that on the board. Though that is more traditional, it also works to pull together this eclectic living room design.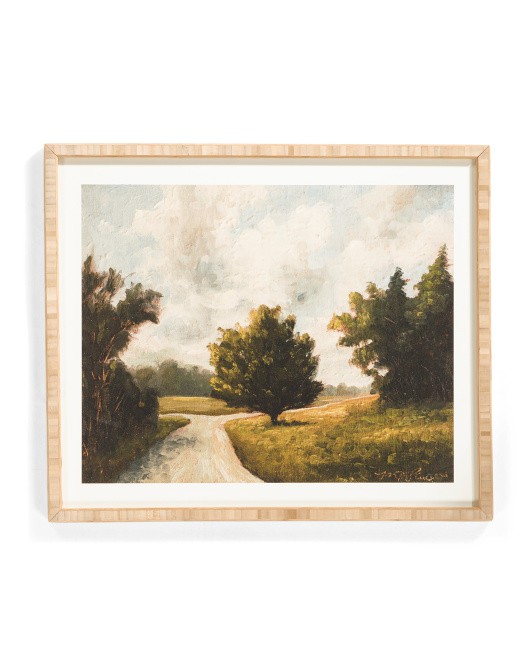 This painting looks much like expensive artwork that I see in many designer's homes on Instagram. However, this one will only set you back $30! You can also find it in a vertical style here.
For the design board, I used a white sofa and white side chair. I always say keeping the more expensive elements in the room neutral is a wise choice because it's more affordable to switch out the smaller decor when your tastes change.
Unfortunately for me, I didn't buy that ottoman right away. I spent a few days looking for something similar at a lower price. I could not find anything remotely like it (the color was perfect) and when I went back to view it again it had sold out. 🙁
As you can see, pulling an eclectic living room together isn't all that hard. Keep the colors in the same family, keep the metals matching, and go for neutral in the larger pieces and you're set.
Like this post? You may also enjoy these living room design ideas:
Get This Look – Classic Living Room
Home Decor ideas for Living Room