Christmas Table Decor – Simple & Classic
As much as we love to decorate our houses for Christmas, doesn't everyone always end up hanging out in the kitchen? Since that is the area that gets the most attention on the actual holiday, I thought it would be fun to put together some really pretty Christmas table decor.
I've been sticking with a mostly green and gold color scheme for Christmas this year and I really love it. That carried through over to the Christmas table.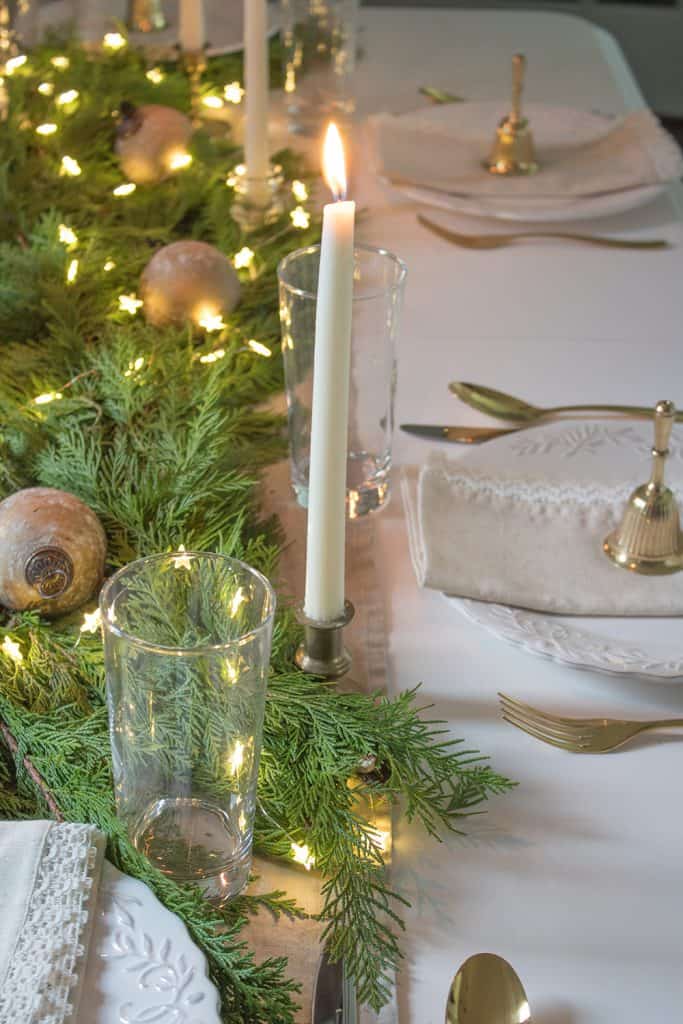 Fortunately, I had a bit of cedar garland leftover from my mantel. I used the rest of that on my table. It was just enough to run straight down the center, creating a beautiful base.
Next, I added in several taper candles and a few pretty ornaments I found at Terrain last year. I'm really obsessed with most everything from that store, sadly they are not located in NJ. I had taken a ride to their PA store last year with a couple of friends, I wish there was one closer to me here in NJ!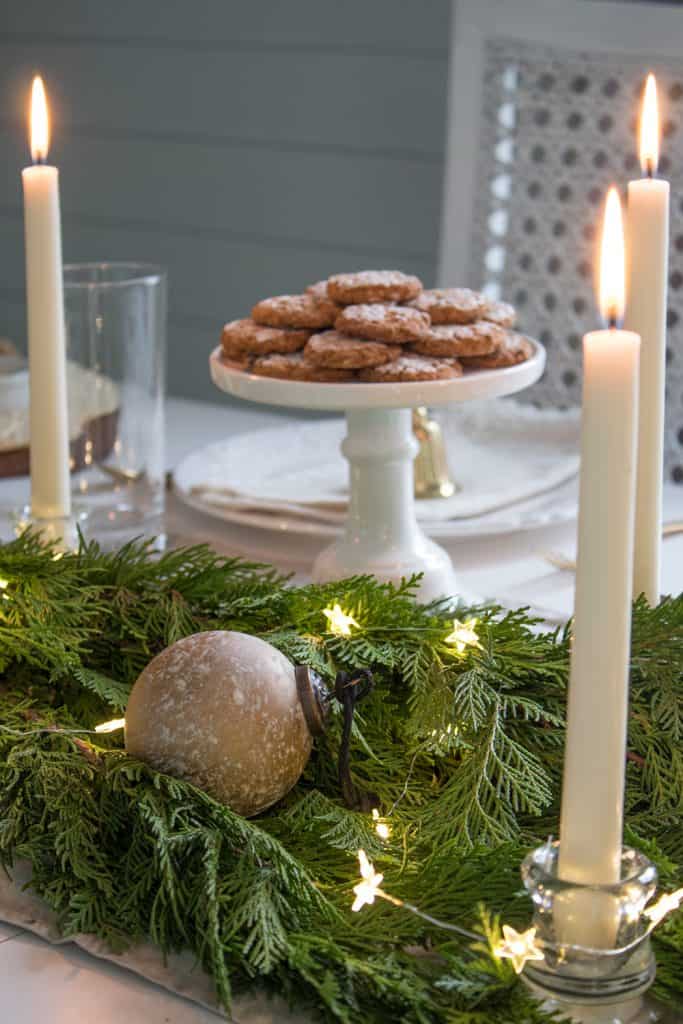 Then I added my star-shaped glimmer string into the garland and around the candles. I used a pretty cake stand for cookies and a cutting board (which you really can't see in these photos) with crackers and hummus appetizers.
Would you believe the gold bells on the plates were found at the flea market? For only $1 each! Those were a total score, so cute!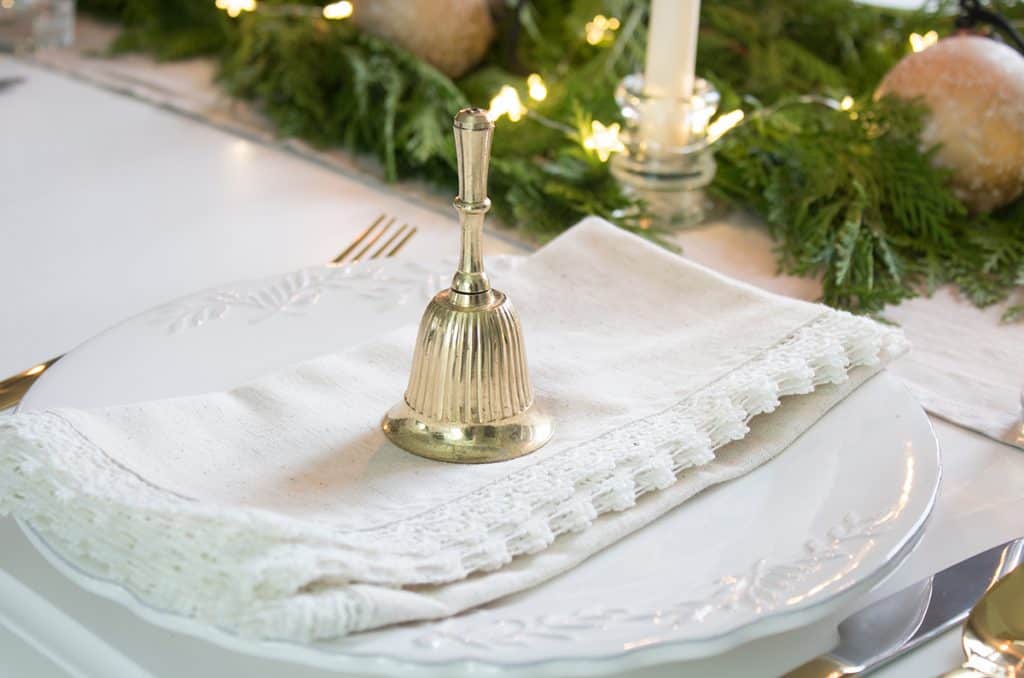 My simple white plates are so pretty, I had found them earlier this year. The gold utensils and lace trimmed napkins complete each setting. I have several sets of beautiful napkins but I always use these over the others. They are by far the prettiest napkins.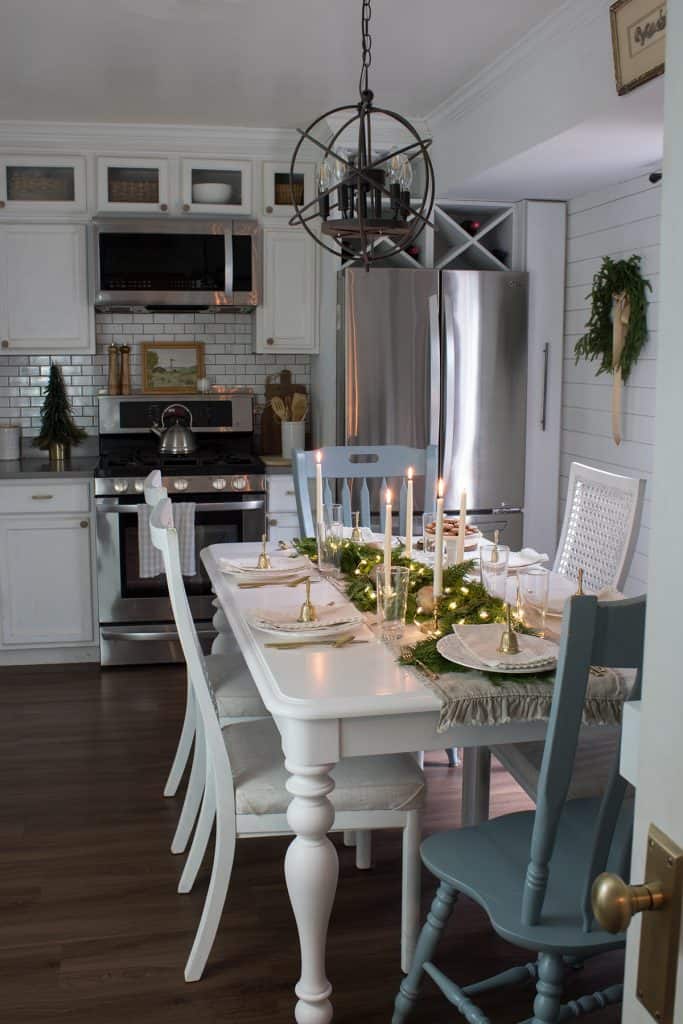 Other than the Christmas table decor I kept the rest of the kitchen decorations simple. I hung a faux wreath that is also from Terrain. You may remember them from my Christmas porch last year. Lastly, I added a mini faux Christmas tree on the counter.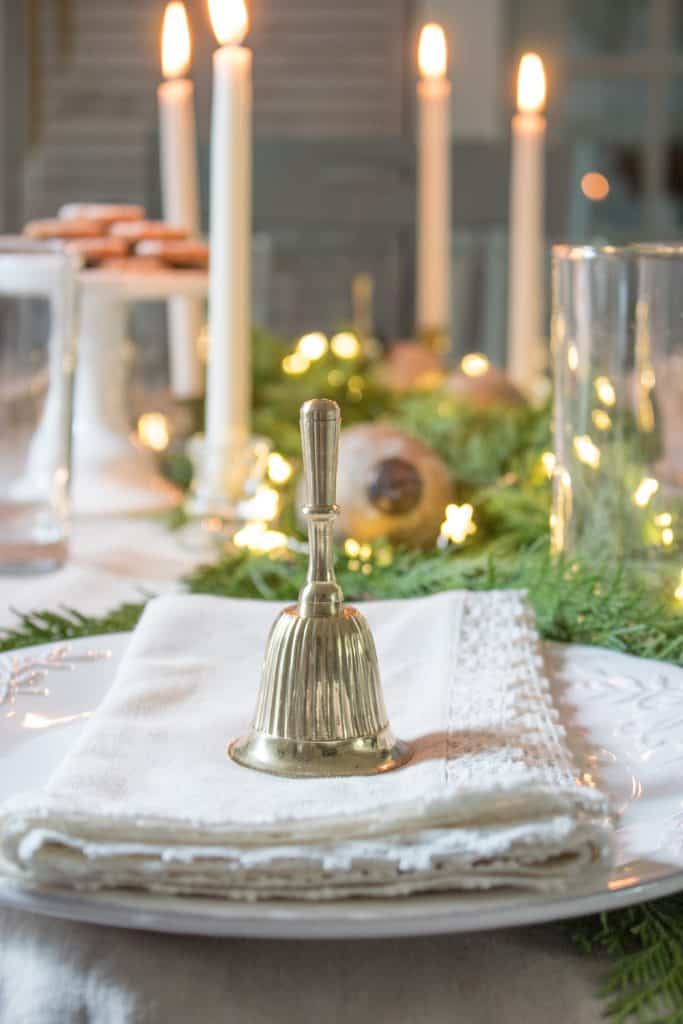 When the candles and the glimmer lights are all lit at night, it really looks magical.
You can also check out more Christmas decorating inspiration in our Simply Christmas magazine, it's free!