Christmas Bedroom Decorating
CHRISTMAS BEDROOM DECORATING IDEAS THAT ARE FESTIVE AS WELL AS USEFUL, INCLUDING A GIFT WRAPPING STATION.
With my oldest daughter away at college, her bedroom inevitably becomes a spot to store things. More recently, I've been storing Christmas items in there. Wrapping paper, gifts, decorations, etc.
One thing led to another and as I was cleaning in here last week, I ended up using these things I was storing in her room to decorate with.
I have her desk set up as our gift wrapping station with the supplies stored in the basket to the left. I always buy solid color wrapping paper that can be used year-round, it's so pretty when you dress it up with ribbons.
You can find the Christmas tree print above the desk in our free printable library (for subscribers only). Isn't that cute?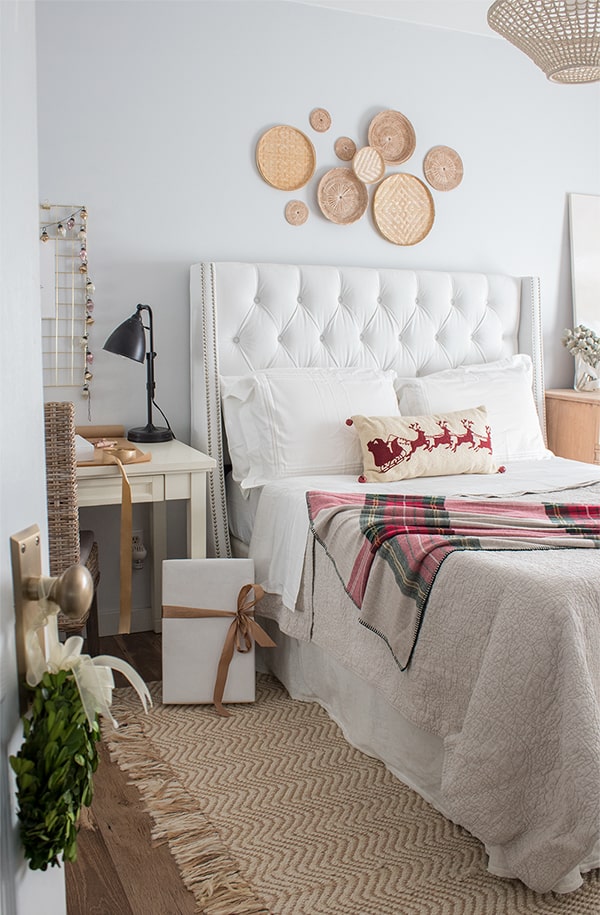 The Santa pillow on the bed is old, I found it hiding in my laundry room. I put that out with the festive plaid blanket. You can see how I hung that gallery wall of baskets (without making any nail holes!) last year.
I included a new set of pretty eyelet sheets in my daughter's Christmas bedroom. She will be coming home a couple of weeks before Christmas. After a long day of traveling there's nothing like coming home to your own bed.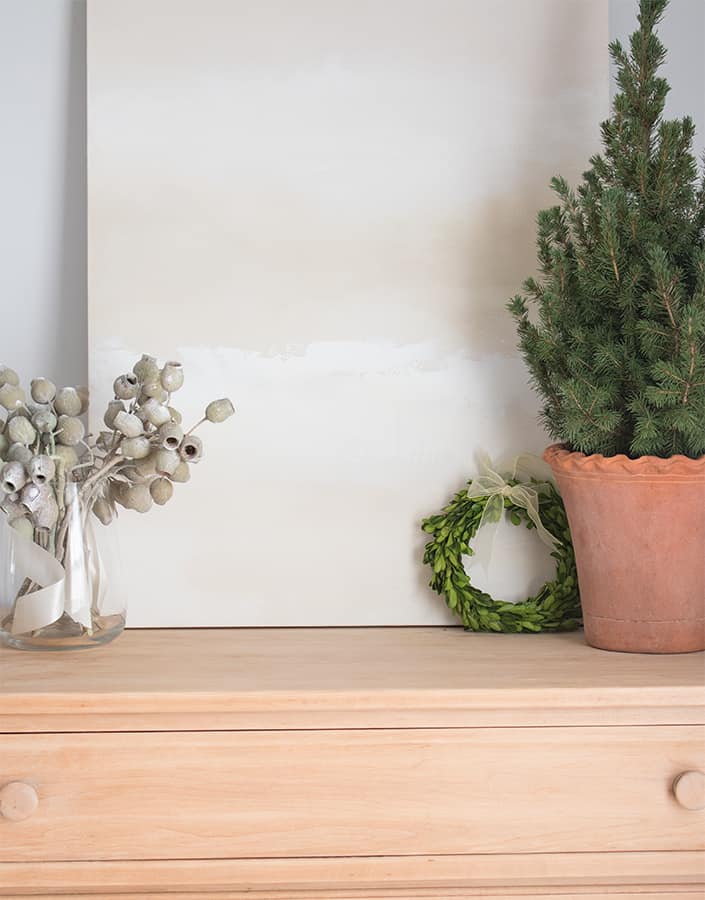 I also have this vase of dried botanicals stored in here, so I made a pretty vignette on her dresser. (You can see how I refinished the dresser here).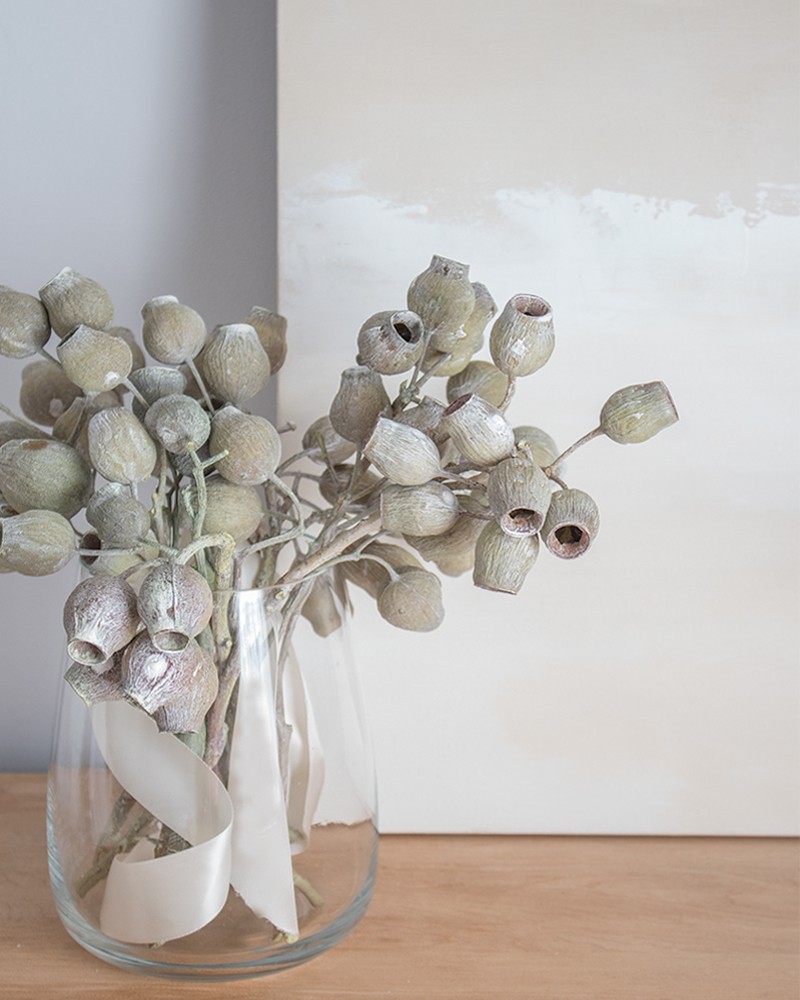 This year, I plan to use these dried florals on my Christmas tree. I am planning an all-natural woodland themed tree. I added some satin ribbon into the vase to make it a little prettier in the meantime.
Do you ever decorate the bedrooms for Christmas?
See something you like? You can shop the look below.

Want more Christmas decorating ideas? Check out our Simply Christmas magazine, it's free!
This post contains affiliate links. For more information, you can read my full disclosure.