Simple Christmas Gift Wrapping Ideas
This post was in partnership with Christmas Tree Shops and That! All opinions are 100% my own, you can read my full disclosure here.
When it comes to gift-giving, presentation is important. And though I find gift wrapping to be fun, I still like to keep is as simple as possible.
On that note, I have a few fun and creative Christmas gift wrapping ideas for you today. Some are even environmentally friendly too!
I went a little crazy stocking up on supplies on my recent visit to my local Christmas Tree Shops and That! store. They had such a cute assortment of gift bags and boxes with coordinating tissue paper that I couldn't resist. Especially at their affordable prices.
For example, how cute is the plaid gift bag? I found Christmas tissue paper and a pretty deer ornament to coordinate with the bag.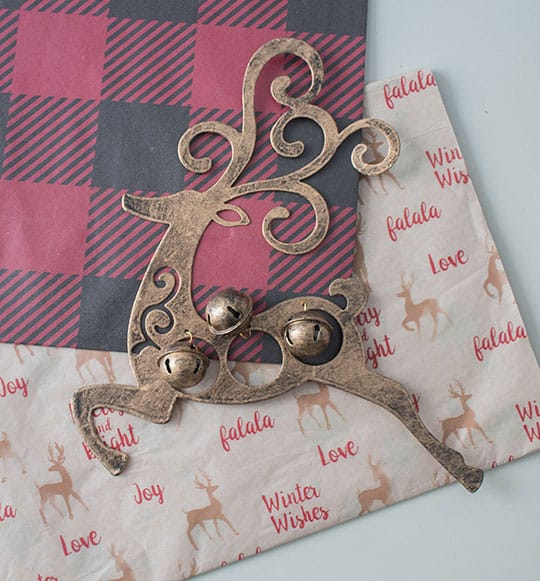 Gift bags are quicker than using wrapping paper and is a great alternative if your presents sometimes look like a kindergartner wrapped them. I hung the ornament from the handle of the bag.
Remember those eucalyptus candles I made? I wrapped them using pretty cloth napkins I found for only a couple of dollars at the Christmas Tree Shop.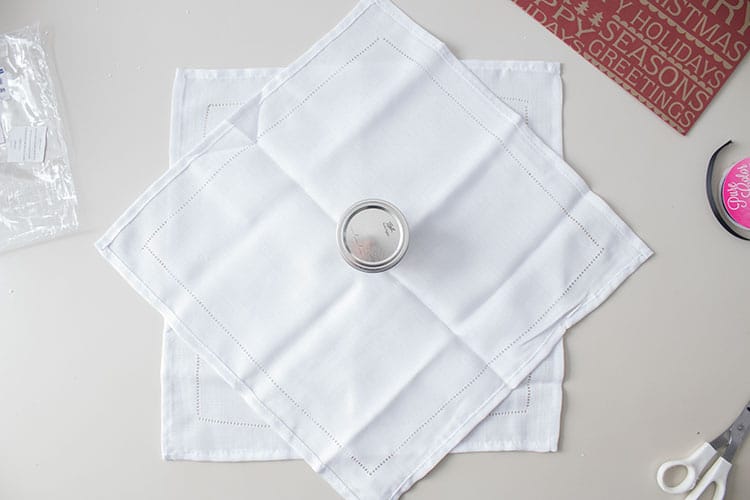 I stacked two as shown above and placed the candle center. Then I just gathered it together and tied with a bow.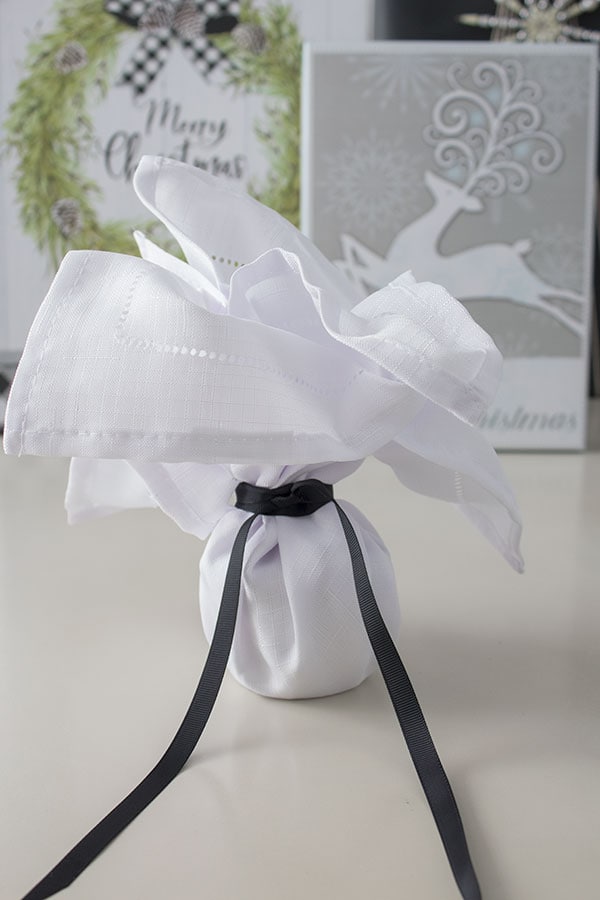 Now the napkins become part of the gift. This is also an environmentally friendly way to wrap, no waste. I did the same with a pretty striped kitchen towel I found while shopping as well.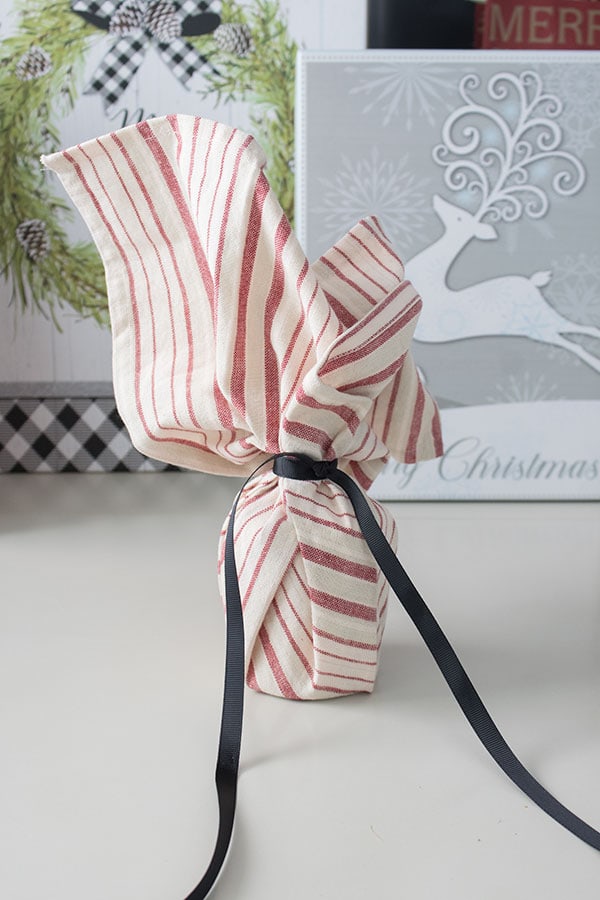 That would also make a great hostess gift. Wrap it in a Christmas towel for your Thanksgiving host to use after the gathering.
Here is another cute ornament and gift bag I picked up. Love that ice skate.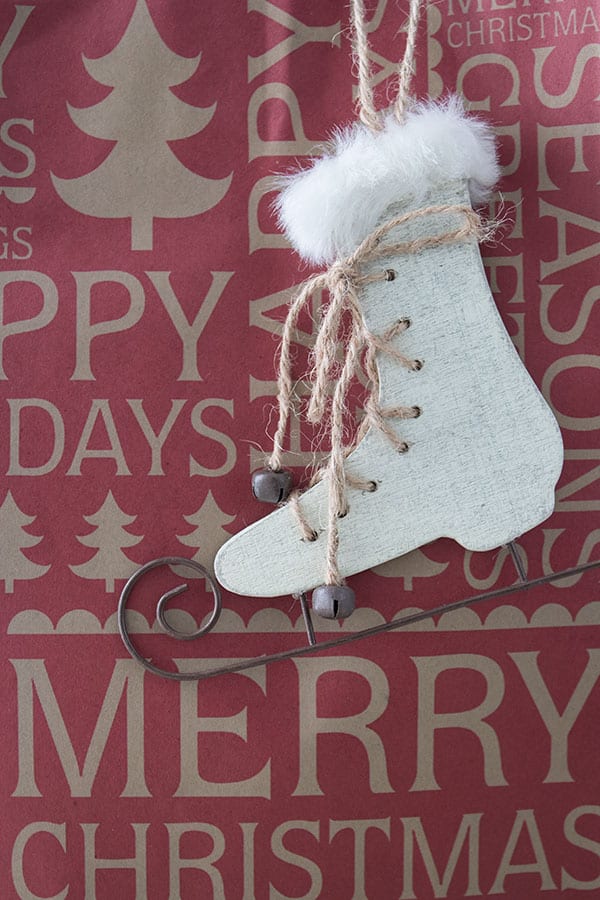 And the gift boxes I found are nicer than any I've seen. They're heavy-duty quality and even the inside of the box depicts the images from the outside. These would be reusable for several years at least.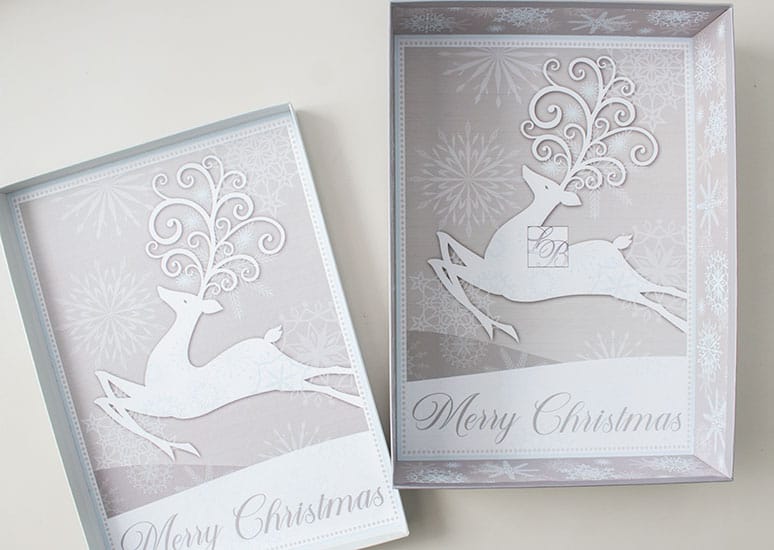 Adding wooden spoons attached with a pretty ribbon is another cute idea. Especially for anyone who's recently moved.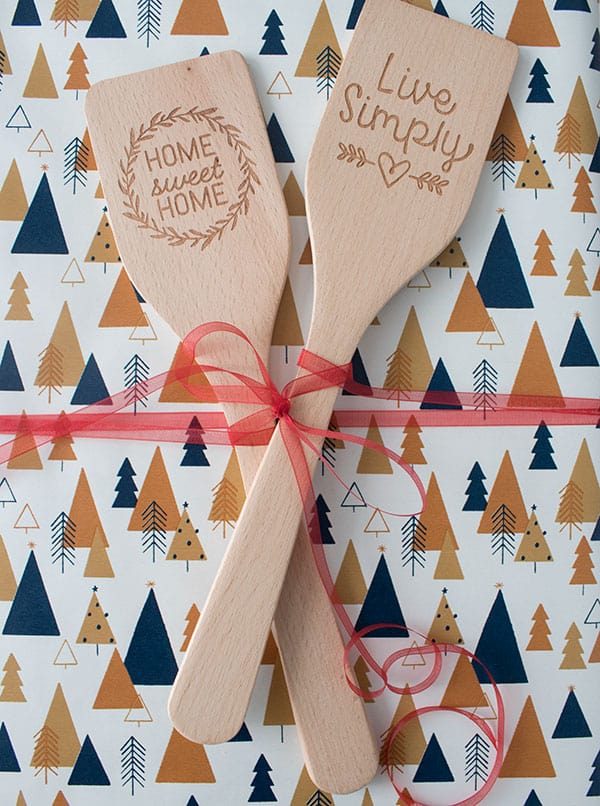 I always stock up on gift card boxes as well. My girls are older now, so they usually get a few of these.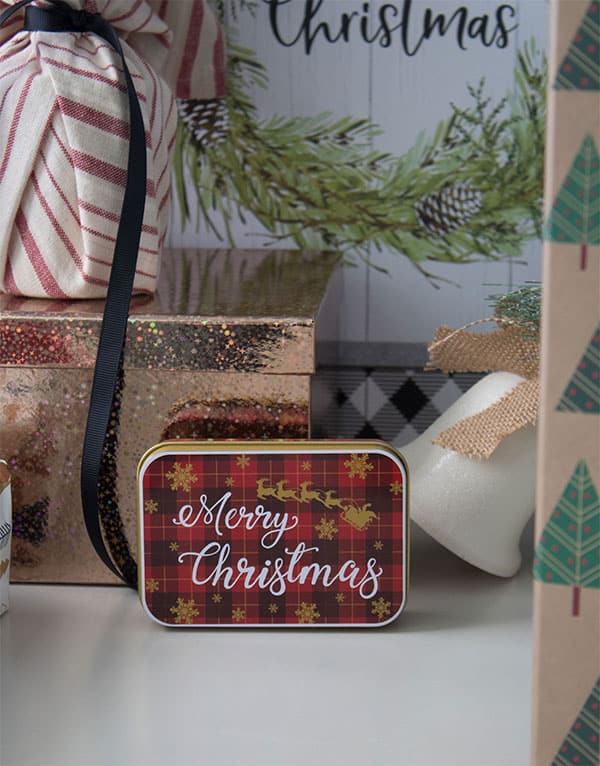 Lastly, but most importantly, are gift boxes for wine or your alcohol of choice. You can not go wrong with the gift of wine, at least in my house anyway. 😉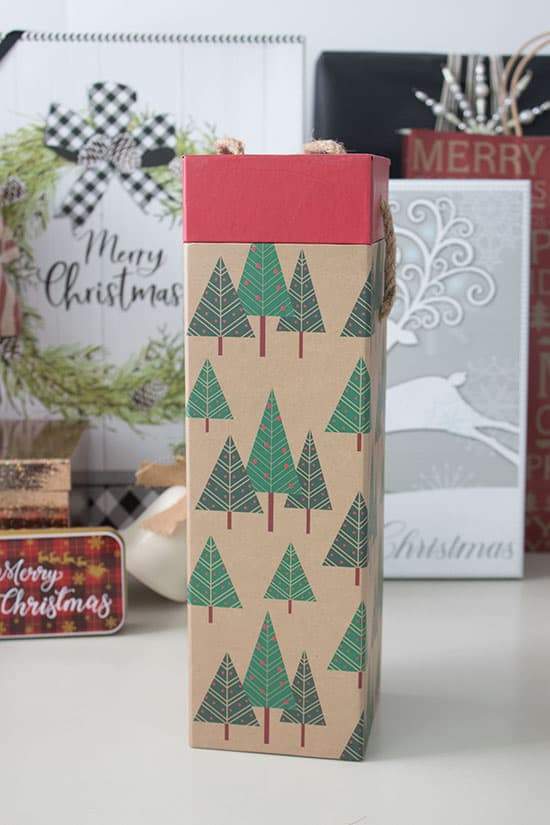 I have to say I'm pretty proud of myself getting all this accomplished so early this year!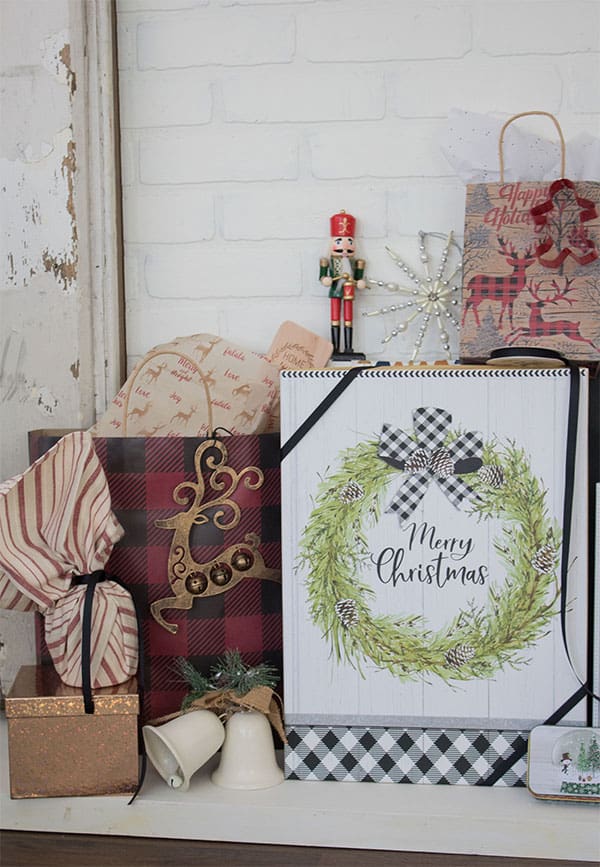 Now that I'm on a roll I might even get my tree up before Thanksgiving.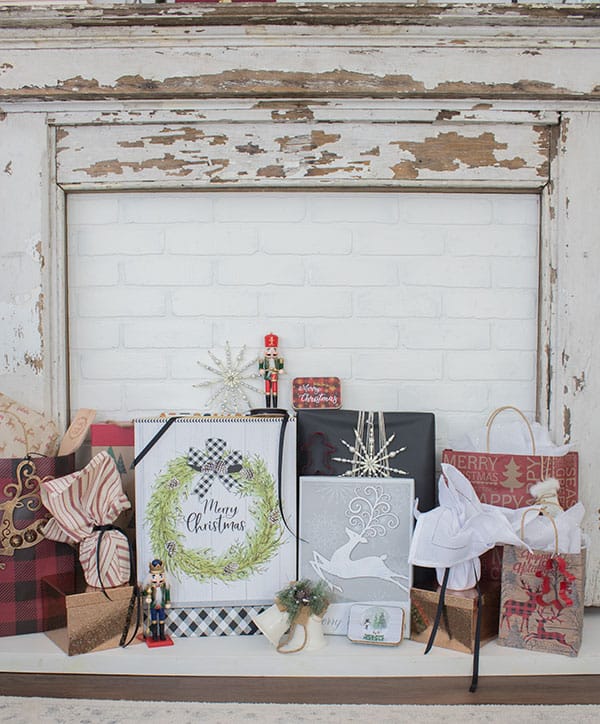 In the meantime, check out the gift wrapping section over at the Christmas Tree Shops and That! They're having a friends and family event right now where you can get an additional 20% off your total purchase. You can find the coupon on their site. It ends tonight so don't wait. Stylish finds at affordable prices are my favorite!
Have you grabbed a copy of our Simply Christmas magazine yet? It's free! You might also like these neutral ideas for wrapping gifts!