Christmas Wrapping Paper Ideas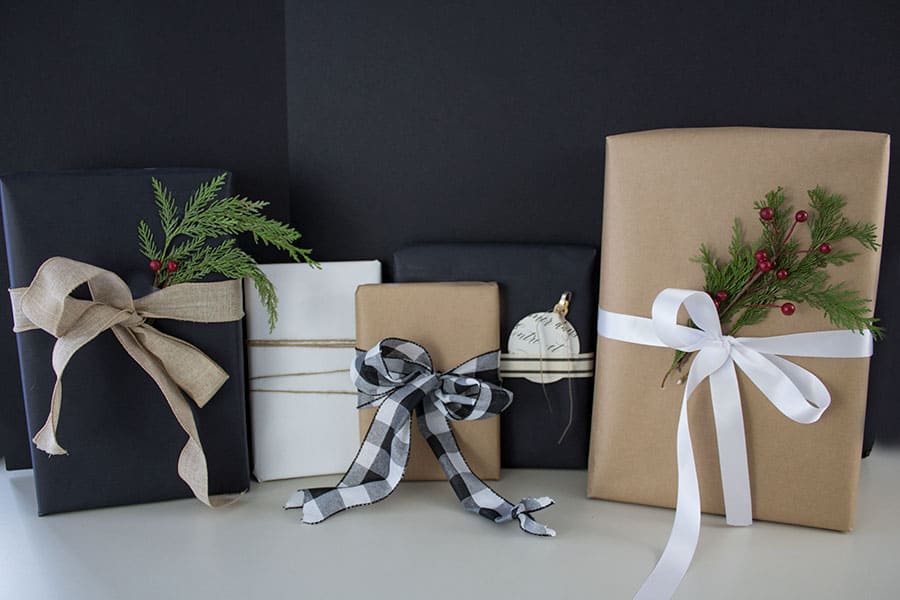 This wasn't something I was planning to share on the blog, but when I was wrapping gifts the other day, I starting thinking that my Christmas wrapping paper might be interesting to you considering you can use it all year long. No need to store it away until next year.
I picked up plain black*, white and brown gift wrap this year. To make it festive, I use ribbons, bows, fresh greenery, ornaments, faux berry stems and anything else I find around the house to make it look more like Christmas wrapping paper. I also bought ribbon in coordinating colors.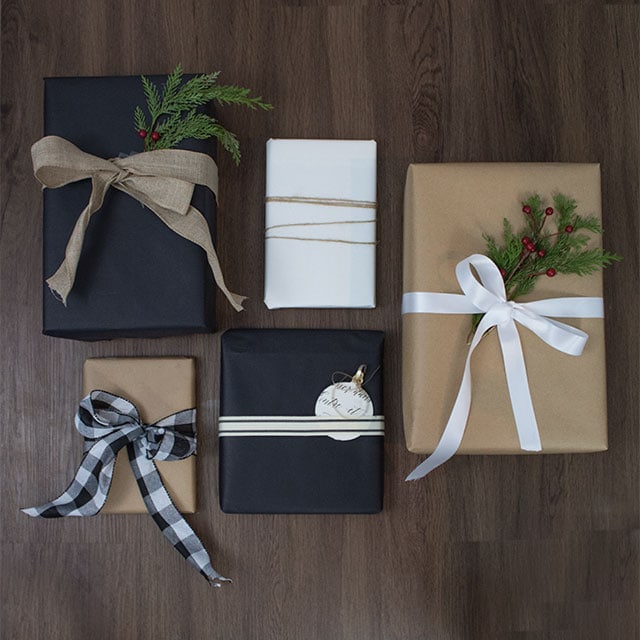 I kept the ribbon in the same colors as the gift wrap, but used it on contrasting packages. Mixing in twine instead of ribbon worked well on the smaller gifts. My DIY French Script Ornaments also fit perfectly with this color palate.
For small children, I would still use the traditional wrapping paper printed with Santa or reindeers, but for adults, I think this is a bit more stylish.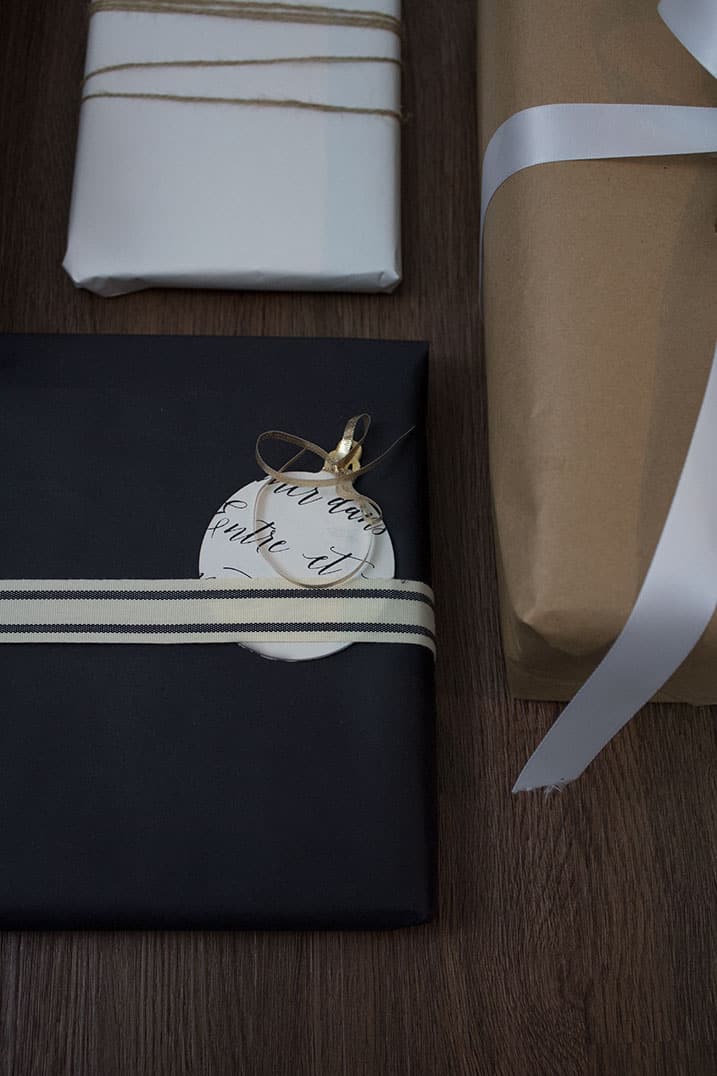 All of the wrapping paper rolls and ribbons came from Michaels, with the exception of the black and white striped ribbon, shown above (I couldn't find any of it on Michael's website, so I linked to similar wrapping paper on Amazon). The striped ribbon is my favorite, I buy it every year.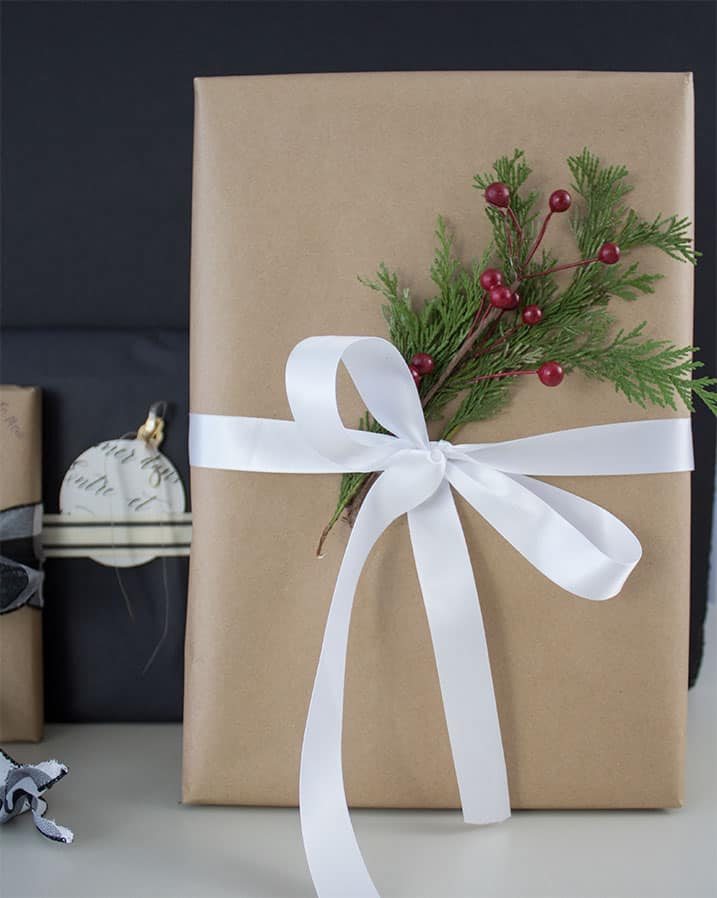 What's great about this plain colored Christmas wrapping paper is that the ways to dress it up are really endless. You could add fun gift tags, hand letter the packages, use festive stampers, etc. Kids could have fun with this by drawing pictures on the wrapping paper as well. For other occasions after the holidays, just switch out the ribbons or accessories. Super easy!
What do you think, traditional Christmas wrapping paper only or mix it up? Be sure to also check out our creative yet simple Christmas gift wrapping ideas. And if you haven't seen our Simply Christmas magazine yet, grab your copy now. It's free!
*This post may contain affiliate links, for more information view our full disclosure.