Sherwin Williams Rhinestone & A New Paint Tool
WE USED RHINESTONE FROM SHERWIN WILLIAMS (WHICH IS HANDS DOWN OUR FAVORITE NEUTRAL PAINT COLOR) TO PAINT OUR LIVING ROOM ALONG WITH THE COOLEST LITTLE PAINT ROLLER TOOL!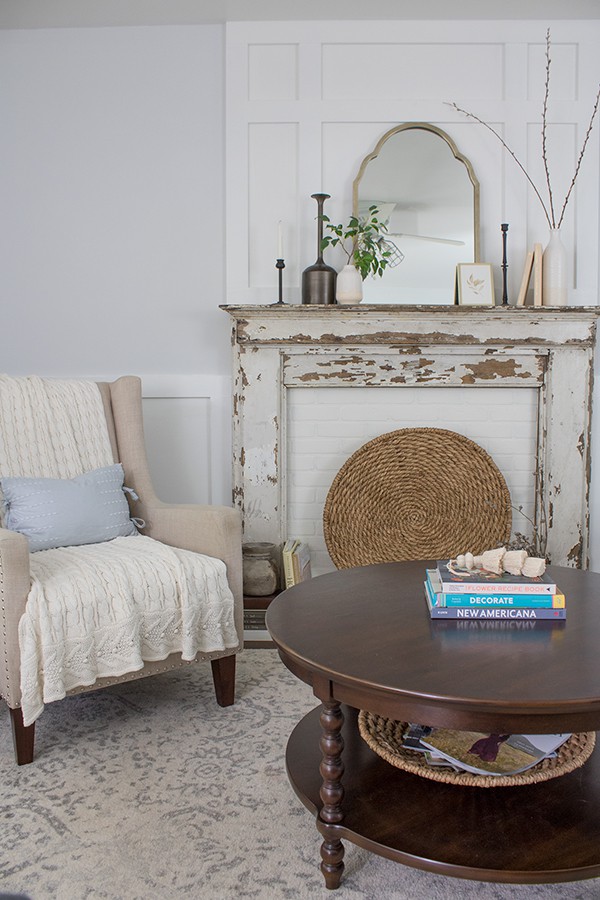 Finding the right paint color isn't always easy! With the plethora of options available, in a rainbow of undertones, it can take some investigation to get it right!
I first discovered Sherwin Williams' Rhinestone when I was looking at neutral paint colors for my daughter's bedroom. I wanted a very light wash of color that would pair well with most everything. Rhinestone from Sherwin Williams was the perfect neutral.
While I really do love an all-white backdrop on my walls, I felt my living room needed a bit of color. My husband and I installed board and batten on the walls in here a few years ago. The white walls weren't really letting the pretty detail on the board and batten stand out.
Having also used Rhinestone for my niece's living room paint color, I knew it was a good option for mine as well.
Cool New Painting Tool
In addition, I also had an interesting new tool I was itching to try out from Wagner Spray Tech. It's called Smart Sidekick.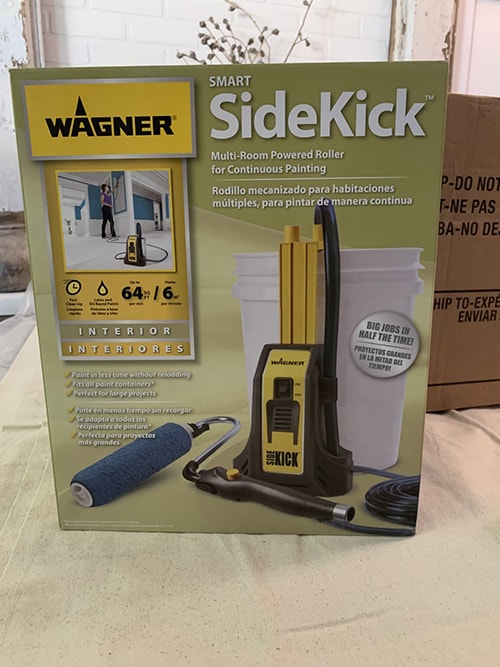 How it works is, the Sidekick will pull paint from your paint can and feed it right into your roller. This eliminates the need to constantly stop and reload your roller. Genius!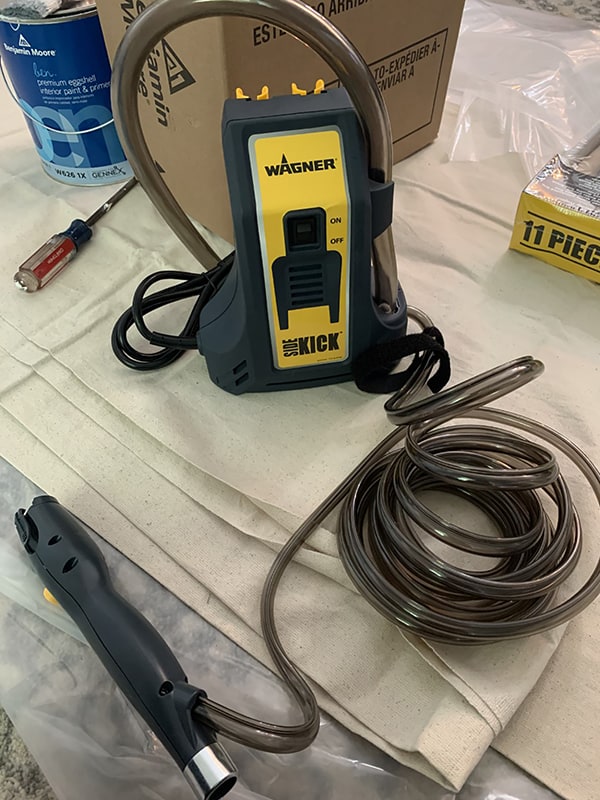 The unit easily attaches to your paint can. It also includes an extension if you're using a large bucket for big jobs. The handle on the roller has a button you can press that turns on the paint feed.
You may notice my paint can says Benjamin Moore. That is the brand sold at my local hardware store so I had them color match Sherwin William's Rhinestone for me.
You do not need to climb up and down the ladder 50 times to reload your paint. Honestly, I was a bit skeptical about trying the Sidekick but after using it I am a fan! It made the painting go so much quicker. I enjoy painting but there are only so many hours in a day to get things done so if it saves time, it's for me!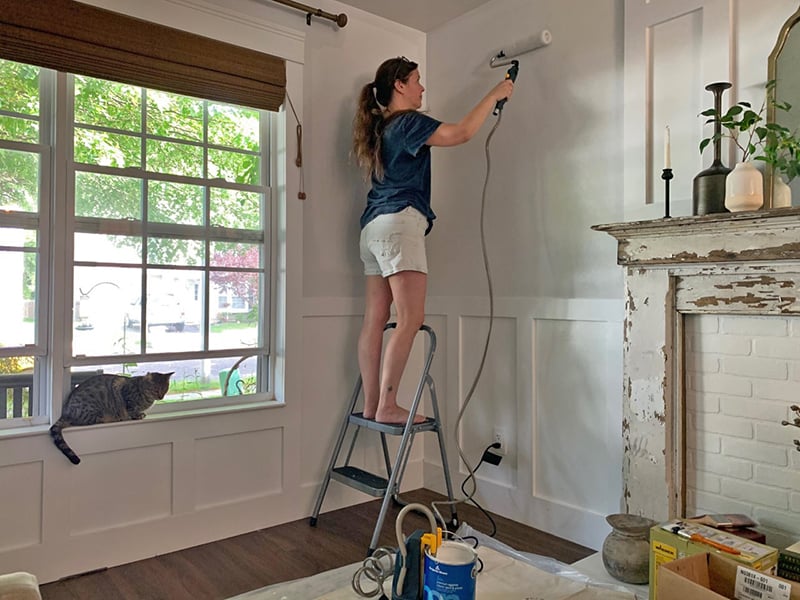 Much like the paint sprayer I often use, to clean it you just run water through it until clear.
Rhinestone from Sherwin Williams: The Perfect Neutral
Just to give you an idea of how light and airy Rhinestone is, you can see it here on the outline of the wall. When I first started painting it, it was so light I could hardly tell where I had applied it. Once it dries, it's a bit darker.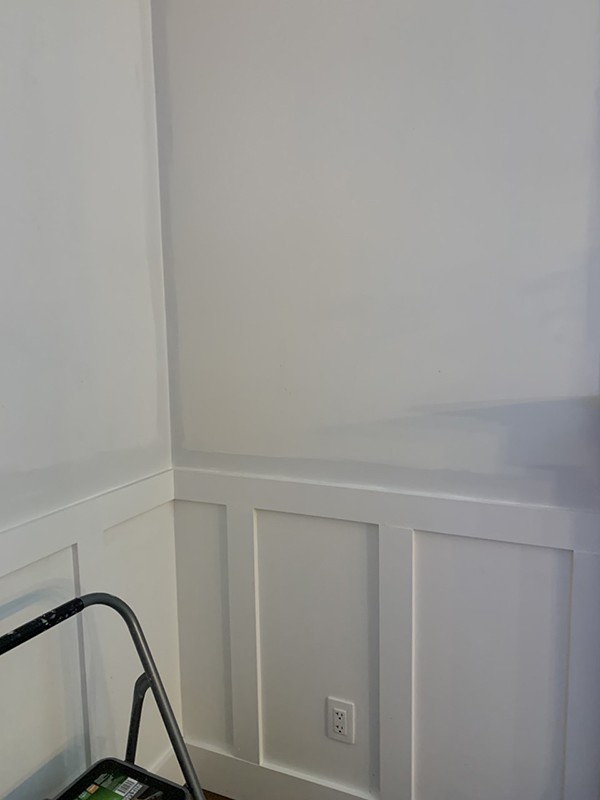 It gives a light wash of color that contrasts so nicely with bright white trim.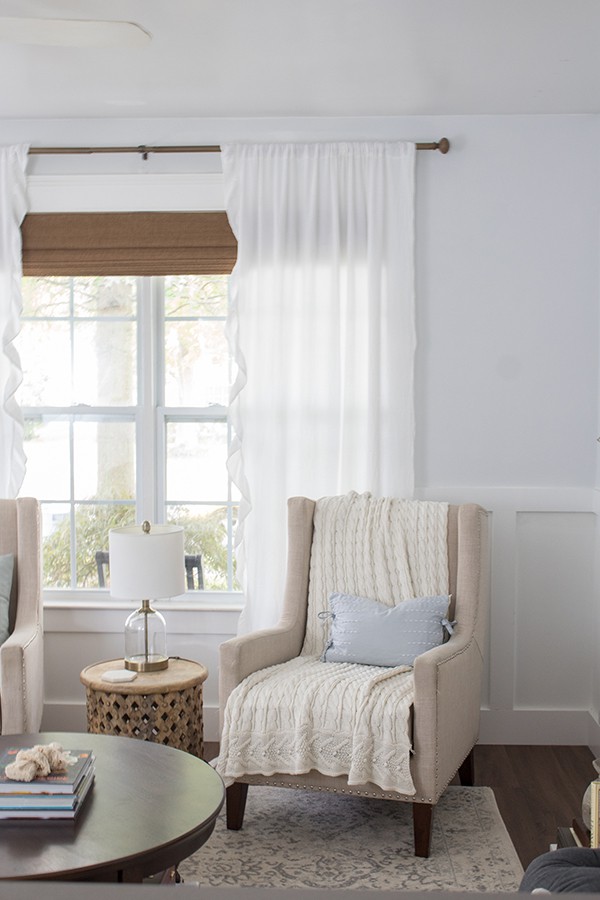 I also love this color because it pairs very well with all wood tones, and all metals. It also somehow works with both warm or cool colors. It's really the chameleon of paint colors.
You really can't go wrong with Sherwin Williams Rhinestone. Or with the Smart Sidekick. They make a winning combination!
This post was in partnership with Wagner Spray Tech and may contain affiliate links. All opinions are my own.